The legendary Ulka founder left a blazing trail through the world of advertising, writes Prabhakar Mundkur 
Bal crashed through the advertising atmosphere with as much bang as a meteor would. When he left DJ Keymer that would later morph into Ogilvy to form Ulka, he became one of the first to break away to form his own advertising agency. Ulka (Sanskrit for meteor) was formed in 1961 with his wife Ann who was a copywriter and a few others in Sundar Mahal, the last building on Marine Drive before you take a left turn into Vir Nariman Road at Churchgate. This year FCB-Ulka celebrated its 60th year, a legacy left behind by one of the original Mad Men of Indian advertising.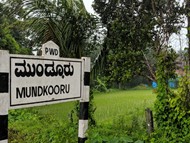 Mundkur (now Mundkooru, in the recent trend of renaming places in line with the vernacular) is a little hamlet in Karkala Taluk, Udipi district in Karnataka. The Durga Parmeshwari temple located there was built circa 9th century AD. The Mundkur family itself is quite old and we have been able to trace our family tree for 10 generations. Originally the Patels or village chieftains of Mundkur, the family moved out first to Mulki a neighbouring town and then to Mangalore before migrating to other large cities. Bal's father BB Mundkur was an Indian mycologist and plant pathologist. A Phd from Iowa in 1947 he founded the Indian Phytopathological Society. Although the senior Mundkur passed away in 1952 you might find more references to him on Google than his seemingly more illustrious son. 
Bal had a colourful life. One of the first 6 Indian cadets to be recruited into the Royal Navy, Bal got posted in Scotland after a course at the Royal Dartmouth College and saw action during World War II in Scotland in the air raids conducted by the Luftwaffe. The only remnant of Bal's short naval career was the helm of a ship which adorned the back entrance to his living room since his days in Darbhanga Mansion on Carmichael Road. (Bal later moved to Surya, his bungalow in Reis Magos facing the Mandovi river in Goa.) After his stint with the Navy, Bal worked as a flight navigator with Air-India before his ceremonious jump into the world of advertising. 
Such was his supreme self-confidence that he once went to meet Bill Bernbach of Doyle Dale Bernbach on Madison Avenue hoping to strike a deal with him. I don't think he managed to, but it hardly deterred him.
Enough has been written about Bal's exploits as an advertising man. His impatience with clients and his unparalleled aggression made his clients see him as an equal rather than as a vendor as ad agencies are often seen today. Wherever Bal sat a conference room table that seat automatically became the head of the table, such was his immense personality and flair. He was known for walking out of the reception area of companies if clients did not call him in time for a meeting. He was equally comfortable with politicians and big industry leaders as he was with royalty. Once during a dinner with him and Gerson daCunha at the Thai Pavilion at the President, he casually recalled a conversation with "Zulfi". It took a while for the penny to drop and I realised that he was talking about none other than Zulfikar Ali Bhutto who obviously was close to Bal, having studied at the Cathedral and John Connon School in Mumbai.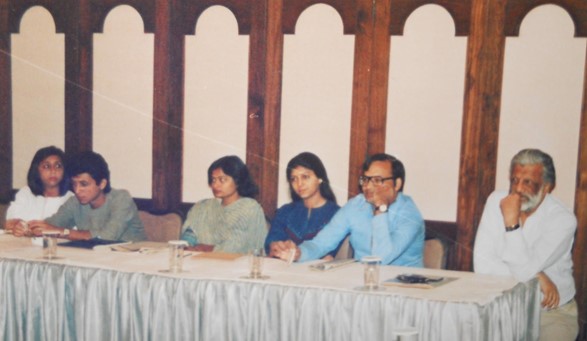 Bal was larger than life, his charisma was all pervading and it shone on people and things around him. Besides his acumen as an advertising man, his others interests is what made the man. He was ardent art collector for one. When I was a young advertising executive he once asked me which clients I had handled during my career, and when I mentioned Grindlay's Bank he immediately told me that he had the original etchings of Captain Grindlay, Indophile, Imperialist and artist.
His collection of chess pieces was legendary. Some of them were over a thousand years old. Noted for being one of the pieces used in the Satyajit Ray's "Shatranj ke Khilari" he once regretfully told me that when the chess set was returned to him after the film shoot, one of the pawns was missing. Bal loved chess. In fact when I worked briefly at Ulka, I would make a little extra pocket money by beating him every day at lunch. An instinctive gambler, he normally played at Rs 100 a game. That meant that I would at least make Rs 1,000 every month to supplement my meagre salary because I was a much better chess player than he. But he would always attribute his losing the game to me to the excellent Saraswat food that I would share with him from my dabba, preciously prepared by my mother. He would tell me, "First you weaken me with Saraswat food, and then beat me at chess. Not fair." One of his favourites was 'Kulitha Saar' a soup made from horse gram that is considered a speciality in South Kanara cuisine. But he was a gambler with a principle. He never walked out of a casino with his winnings, because he considered it 'bad money'. I remember researching Bloody Mary recipes because that was one of his favourite morning drinks when he came home for lunch. He once congratulated me for an excellent Bloody Mary that was complete with the celery stick, and that made me think I had arrived in the world of mixology to have his approval.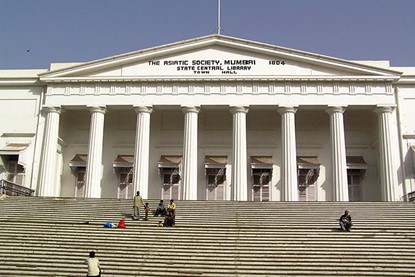 Bal's public life was something anyone would admire and aspire for. He helped to restore the Asiatic Library (founded in 1804) which was in a sorry state. Dom Moraes is known to have said "It was like meeting a beautiful woman one loved years ago and finding she has syphillis." Bal went about the task of restoration with great gusto. "It's a time bound, military-style operation, and we hope to soon make the Asiatic a cultural show-place" he said. He also restored the Afghan Church in Mumbai. He raised funds for a cerebral palsy wing of a children's hospital. Brought the choir of the Trinity College to perform in the beautiful church of St Francis of Assisi in Goa. The people of Goa were enthralled with an international performance of repute. 
His love for Western Classical Music was legendary. He once waited at the Salzburg Festival to meet Herbert Von Karajan and convince him to visit Mumbai with the Berlin Philharmonic. Bal was successful. But Wilhelm Furtwangler who was considered one of the greatest symphonic and operatic conductors of the 20th century was his favorite conductor. Bal often secretly wished he had the talent to be a maestro. In fact, he got his first job with DJ Keymer thanks to his interest in classical music. He is known to have caught the eye of Bob Hardcastle then head of DJ Keymer in Mumbai, whilst browsing for vinyls in Rhythm House, Kala Ghoda because he impressed Hardcastle with his knowledge of Mozart. A lunch later at the Wayside Inn with Hardcastle is known to have launched Bal's advertising career. One of his proudest achievements post-retirement was setting up the Museum of Christian Art in a remote seminary in Salcette, South Goa. Bal was a voracious reader, the kind who devours several books at a time.
One of his favourite statements to me in his last few years was, "I have one foot on a banana skin, and the other in my grave." I was shattered to see him go.
There was more to Bal Mundkur than business and money, an increasingly rare quality to find with today's CEOs and entrepreneurs. And most of all he had the rarest quality of all for today's times – he was a man with a heart.
—
Lead picture above: Bal Mundkur's favourite picture of himself. Courtesy: Devika Chittiappa Rao