Starting today, we introduce a new series of Q&As with leading doctors. It is titled 'Ask the Doctor'. Except for Mondays when we carry the takeaways from the Health Live series, SeniorsToday.in will feature 'Ask the Doctor' Tuesdays through Fridays. Kicking off the series is leading sexual health physician and counsellor, Dr Deepak K Jumani. Dr Jumani will address questions every other Wednesday. We invite you to write to him via Seniors Today with any query that you may wish to be answered on sexual health. Write to inbox@ec2-3-108-134-250.ap-south-1.compute.amazonaws.com with 'Dr Jumani' in the subject line.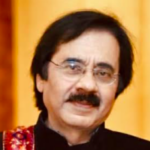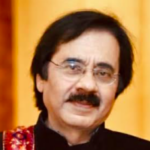 A little about Dr Jumani: Prof Dr Deepak K Jumani is a well-known and senior sexual health physician and counsellor from Mumbai. He is attached to the Sir JJ Govt Group of Hospitals and Grant Medical College as an Assistant Professor of Medicine (sexual health). He is also attached to the Mumbai Police Hospital, Doctor House, and Apollo Sugars Clinics as a consultant sexologist. He is an American Board Certified Clinical Sexologist and a fellow of American College of Sexologists. He has also been granted the very prestigious FRCP by the United Kingdom. He is  Course Director of the fellowship programme in clinical sexology started by the Maharashtra University of Health Sciences and this is the first approved course in sexology by the MCI. He also was Chairman of the Indian Medical Associations Initiative of Sexual Health, a pan-India sex education programme. He is also one of the members who formed the consensus for the Management of Erectile Dysfunction in Indian men. He has contributed several chapters in various textbooks and journals of diabetes and endocrinology on topics related to sexual dysfunction. He is the author of the book "Sex has no Expiry Date".
I am 52 and married for 23 years, Age is catching on me, How do I keep my sex life alive.
Great sex starts with knowing your own self, being positive, feeling comfortable, relaxed and confident about yourself and your sexual needs. Your partner isn't responsible for your sex drive. You are responsible for making yourself sexually aware, able and responsive. How you communicate with your partner is the key to making great sex an integral part of intimate relationships. Do not be afraid to ask what you want, or make new suggestions to experiment and improve each other's sexual pleasures. Discuss what each of you like. It may not seem easy but the results pay huge dividends. Change the way you initiate your sex every time, Trust me we all men and women like variety, Change the place, time, dress sexily, be playful, carefree, date each other and try to be romantic as much as you can.
Diet really plays a very important role in making you sexually healthier. A plant-based diet, red-coloured fruits like watermelons, pomegranates, strawberries, raspberries, apples, red-coloured vegetables like carrot, beetroot, tomatoes, all green vegetables, dark chocolates, vanila, flaxseeds, sesame seeds, saffron, almonds, honey, walnuts etc spice up your mood and give you all the energy you need. Exercise about 20-25 minutes a day at least five times a week.
Great sex is not just intercourse, it is a common instinct. Remember kissing is the gateway to bliss and an amorous experience provoking an erotic ardour. Medically, it'ss proven that our saliva contains free testosterone which increases the sexual desire and the the odour also plays a very important role in increasing the mood and desire. The pheromones initiate the higher sex centres for a rewarding experience.
According to tantra and shiatsu, a woman's upper lip is linked to her clitoris by nerves and the lower lip of a man is linked to the penis. So, a passionate kiss on the upper lip of a woman can rekindle the desire in women.
Lastly, age is just a number and being sexy is a state of mind. Remember sex has no expiry date and is life's most profound, fulfilling and sacred experience which gives longevity, builds positivity, strengthens relationships. After all it's the most intimate expression of love.
I am 63 years old and have undergone angioplasty four years back. My partner fears having sex may precipitated a heart attack and so I shoud avoid sex. What's your view?
Of all the human urges, the urge to have sex is the strongest. Rishi Vatsayana said sex is to be used and not abused.  In the history of mankind, there has been no case reported as yet that a man or a woman died while having intercourse.  In fact, having good enough sex twice a week reduces the risk of cardiac events.
In men, erection issues are due to diminished blood flow in the spongy tissues of the penis
It's very important to understand that in ageing men have difficulty in getting an erection and not been able to maintain erection due to variety of reasons. It could be due to diabetes, high blood pressure, excess of fat in the blood, reduction in hormones like testosterone, certain medications, smoking, excess of alcohol or any substance abuse or may be due to stress. All the above conditions diminish the blood flow in the penile vasculature.
All the above metabolic issues can be easily reversed today. Diabetes can be reversed, Hypertension can be reversed, Heart diseases can be reversed, and all the risk factors or behavioural issues like smoking, alcohol, substance abuse, lack of exercise, sedentary lifestyle can be managed to day
When you had to do an angioplasty, your blood supply to the coronary arteries had reduced due to any of the above medical conditions. Now the coronary arteries have been cleared off by stenting them and the blood supply to the heart has been restored.  Secondly, by managing all the risk factors with lifestyle modifications, one will never again get a blockage in the coronary arteries. So, having sex, which requires the energy equivalent to just climbing two staircases, is not going to give you strain or stress. In fact, it will improve the blood circulation to all parts of your body and keep you healthier.  The biggest issue is anxiety and lack of education and information.
My advice to you is make lifestyle modification, which is consuming plant-based food, exercise for 150 minutes per week, avoid smoking and excess of alcohol, reduce your stress and make yourself positive with meditation or yoga and keep your sex life alive.
Have a question on sexual health for Dr Deepak K Jumani? Write to inbox@ec2-3-108-134-250.ap-south-1.compute.amazonaws.com with 'Dr Jumani' in the subject line. Complete confidentiality assured.

Ask the Doctor with Dr Deepak K Jumani will appear next on Seniors Today on Wednesday, March 31, 2021.