EVER since the film Shehnai was released on August 15, 1947, Hindi film music lovers have heard numerous brilliant soundtracks, with a set of outstanding songs. To mark 75 years of Indian independence, we thought of compiling a list of such path-breaking albums.
Keeping Seniors Today readers in mind, we have focused on old and retro music. Thus, we have gone decade-wise from 1947, covering the 50-year span till 1997. For each period, we have chosen five soundtracks in chronological order of release. For the balance 25-year period, we have chosen a total of five movies with music that has a retro feel.
Thus, we have listed 30 such soundtracks. There are, of course, many more that could have made the list. Naya Daur, Hum Dono, Pakeezah, Anand, Aandhi, Ijaazat and Bazaar are some. Despite iconic songs, films like Mahal ('Aayega Aanewala'), Parakh ('O Sajna') and Prem Geet ('Honton Se Choo Lo Tum') didn't qualify as they were single-hit soundtracks. Let's look at each decade now.
1947-56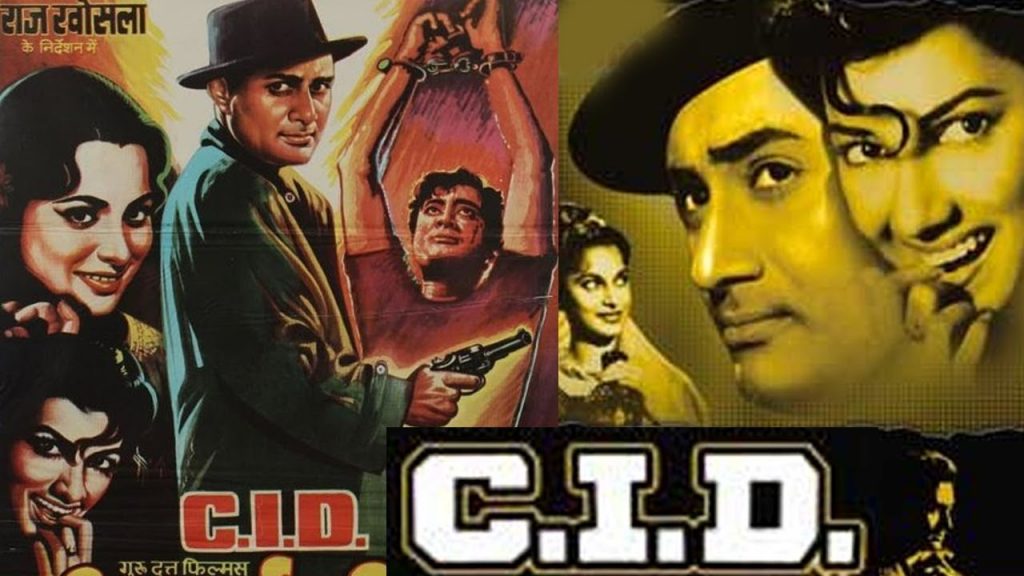 This was when singers Lata Mangeshkar, Mohammed Rafi, Mukesh, Geeta Dutt and Talat Mahmood were at their peak. Music directors Naushad, Shankar-Jaikishan and O.P. Nayyar had some hit soundtracks, and Anil Biswas and C Ramchandra had great works. The five soundtracks we chose were:
1 Barsaat (1949): Shankar-Jaikishan's debut film was also a major landmark for Lata, who sang for both Nargis and Nimmi. Memorable tracks were 'Barsaat Mein Humse Mile', 'Hawa Mein Udta Jaaye' and 'Jiya Bekaraar Hai'.
2 Baiju Bawra (1952): Naushad is remembered for his use of classical raags. His teamwork with Rafi and lyricist Shakeel Badayuni was admired in the Malkauns composition 'Man Tadapat'. Other songs were 'Mohe Bhool Gaye Saawariya', 'O Duniya Ke Rakhwale' and 'Door Koi Gaye'.
3 Anarkali (1953): C. Ramchandra's music was best known for the Lata masterpiece 'Yeh Zindagi Usi Ki Hai', penned by Rajendra Krishan. Lata sang nine songs, including 'Mohabbat Aisi Dhadkan Hai', whereas Hemant Kumar sang 'Jaag-e-Dard Ishq Jaag' and 'Zindagi Pyaar Ki Do Char Ghadi'.
4 Shree 420 (1955): Shankar-Jaikishan had some major hits with Raj Kapoor. From this film, 'Mera Joota Hai Japani' (Mukesh) and 'Pyaar Hua Ikraar Hua' (Manna Dey-Lata) became anthems. Other songs included 'Mud Mud Ke Na Dekh'. 'Ramaiyya Vastavaiyya' and 'Ichak Daana'.
5 CID (1956): O.P. Nayyar was one of the most prolific composers of the 1950s. The Dev Anand film CID had a lot of variety, from 'Yeh Hai Bambai Meri Jaan' to 'Leke Pehla Pehla Pyar' to 'Ankhon Hi Ankhon Mein'.
1957-66
This decade saw remarkable work by composers S.D. Burman, Madan Mohan, Roshan, Salil Chowdhury and Jaidev, with Kalyanji-Anandji, Laxmikant-Pyarelal and R.D. Burman making an entry. Naushad and Nayyar continued their form. Our choices are:
6 Pyaasa (1957): S.D. Burman's music in the Guru Dutt film was simply marvellous. It was also one of lyricist Sahir Ludhianvi's most brilliant works. Songs included 'Hum Aapki Aankhon Mein', 'Jaane Woh Kaise Log', 'Yeh Duniya Agar Mil Bhi Jaaye' and 'Sar Jo Tera Chakraye'.
7 Madhumati (1958): Salil Chowdhury created one of his most brilliant works, with Mukesh's 'Suhana Safar' becoming a huge hit. The songs were written by Shailendra. Other gems included 'Chadh Gayo Paapi Bichua', 'Aaja Re Pardesi' and 'Dil Tadap Tadap Ke'.
8 Mughal-e-Azam (1960): The combination of Naushad and Shakeel excelled yet again. Lata's 'Pyaar Kiya Toh Darna Kya' became a rage. The soundtrack also had 'Mohe Panghat Pe', 'Teri Mehfil Mein' and 'Mohabbat Ki Jhoothi Kahani'.
9 Guide (1965): Another outstanding soundtrack composed by S.D. Burman, it had lyrics by Shailendra. Rafi's 'Din Dhal Jaaye', Lata's 'Aaj Phir Jeene Ki' and the Kishore-Lata duet 'Gaata Rahe Mera Dil' were among the favourites.
10 Mera Saaya (1966): Two Madan Mohan soundtracks competed for this list. One was 'Woh Kaun Thi?', which had Lata's unforgettable 'Lag Jaa Gale' and 'Naina Barse'. However, Mera Saaya was more consistent, with the title track. 'Nainon Mein Badra', 'Jhumka Gira Re' and 'Aap Ke Pehloo Mein Aakar'. Lyrics were by Raja Mehdi Ali Khan.
1967-1976
This marked the period when R.D. Burman, Laxmikant-Pyarelal and Kalyanji-Anandji rose to newer heights, and Asha Bhosle had a series of hits. Choosing only five was extremely difficult, but here we go:
11 Aradhana (1969): Rajesh Khanna had become a superstar, and Kishore Kumar sang some iconic songs for him. Music director S.D. Burman was assisted by his son R.D. Burman. Kishore's 'Mere Sapnon Ki Rani' and 'Roop Tera Mastana' stood out. Anand Bakshi wrote the lyrics.
12 Amar Prem (1972): Though R.D. Burman was known for uptempo songs with vibrant rhythms, he also created many soulful soundtracks. This Rajesh Khanna film had the Kishore hits 'Chingari Koi Bhadke', 'Kuch Toh Log Kahenge' and 'Yeh Kya Hua', besides Lata's 'Raina Beeti Jaaye'. It was Bakshi again.
13 Abhimaan (1973): This S.D. Burman soundtrack would be on the favourites list of many aficionados. Lyrics were by Majrooh Sultanpuri. The hits included 'Tere Mere Milan Ki', 'Meet Na Mila', 'Nadiya Kinare', 'Piya Bina' and 'Ab Toh Hai Tumse'.
14 Bobby (1973): This was Rishi Kapoor's first film in a lead role, and Shailendra Singh sang for him. Laxmikant-Pyarelal composed the music, with Bakshi writing the lyrics. The songs included 'Main Shayar Toh Nahin', 'Jhooth Bole Kauva Kaate' and 'Hum Tum Ek Kamre Mein'.
15 Yaadon Ki Baraat (1973): This had peppy numbers by R.D. Burman. Majrooh wrote the lyrics. The title track had its own charm, but it was Asha who shone on 'Chura Liya' (with Rafi), 'O Meri Soni' and 'Lekar Hum' (both with Kishore)
1977-86
While the late 1970s were ruled by multi-starrers with popular songs, the early 1980s saw the entry of disco and ghazals into films. With disco, Biddu and Bappi Lahiri had hits. In ghazals, Khayyam, Jagjit Singh and Kuldeep Singh created good work. Our choices:
16 Muqaddar Ka Sikandar (1978): During this period, Amitabh Bachchan had many hit films like Don, Laawaris, Shakti, Namak Halaal and Sharaabi. The music of Muqaddar Ka Sikandar was special, with hits like 'Rote Hue Aate Hain Sab', 'O Saathi Re', 'Pyaar Zindagi Hai' and 'Salaam-e-Ishq'.
17 Ek Duuje Ke Liye (1981): The magical combination of Laxmikant-Pyarelal and Bakshi worked wonders on Ek Duuje Ke Liye and Karz. The former had hits like 'Tere Mere Beech Mein', 'Hum Bane Tum Bane' and 'Mere Jeevan Saathi', with S.P. Balasubramanyam singing for Kamal Haasan.
18 Silsila (1981): Shiv-Hari, comprising classical musicians Shivkumar Sharma and Hariprasad Chaurasia, made their film debut with the hits 'Yeh Kahaan Aa Gaye Hum', 'Rang Barse' and 'Neela Aasman'.
19 Umrao Jaan (1981): Khayyam gave music for this film based on the life of a courtesan. Asha sang the gems 'In Aankhon Ki Masti', 'Dil Cheez Kya Hai', 'Justuju Jiski Thi' and 'Yeh Kya Jagah Hai', with Shahryar writing the lyrics.
Arth (1982):

Jagjit Singh was inspired by geets and ghazals, with Kaifi Azmi writing the lyrics. The ghazal maestro sang 'Tum Itna Jo Muskura Rahe Ho' and 'Jhuki Jhuki Si Nazar', among other songs.
1987-1996
This brings us to the last decade of our 'retro segment'. Newer music directors Anand-Milind, Nadeem-Shravan, Jatin-Lalit, A.R. Rahman and Anu Malik made a mark. The choice was large, but we settled for these five:
21 Ijaazat (1987): A retro list would be incomplete without lyricist Gulzar. This one featured him with R.D. Burman, with Asha singing 'Mera Kuchh Saamaan', 'Katra Katra', 'Khali Haath Shaam Aayi' and 'Chhotisi Kahani Se'.
22 Qayamat Se Qayamat Tak (1988): Popular film music went through a rough patch in the 1980s. Anand-Milind are said to have started a phase of melody with 'QSQT', with songs like 'Papa Kehte Hain', 'Akele Hain', 'Ae Mere Humsafar' and 'Ghazab Ka Hai Din'. Singer Udit Narayan shot to fame.
23 Aashiqui (1990): Nadeem-Shravan created a super-duper hit with singers Kumar Sanu and Anuradha Paudwal, and lyricist Sameer. Hits included 'Main Duniya Bhula Doonga', 'Dheere Dheere', 'Dil Ka Aalam', 'Nazar Ke Saamne', 'Tu Meri Zindagi Hai' and 'Bas Ek Sanam Chahiye'.
24 Bombay (1995): Rahman became a household name with Roja in 1992, but Bombay cemented his position. The Hindi version had lyrics by Mehboob. 'Kehna Hi Kya', 'Tu Hi Re', 'Hamma Hamma' and 'Kuchi Kuchi Rakkamma' were big hits.
25 Dilwale Dulhania Le Jaayenge (1995): The Shah Rukh Khan-Kajol film had super-successful music by Jatin-Lalit, with Bakshi writing lyrics. 'Tujhe Dekha To', 'Mehndi Laga Ke Rakhna', 'Mere Khwabon Mein' and 'Zara Sa Jhoom Loon' were the top songs.
1997-2022 
Being a retro selection, we kept our main choices till 1996. However, there were many experiments as we came to the turn of the century. Songs with Sufi influences and Punjabi words became common. Specific soundtracks were dedicated to different genres, and all of them clicked. Shankar-Ehsaan-Loy targeted rock fans in Rock On!! (2008). Rahman used more Sufi music in Jodhaa Akbar (2008) and Rockstar (2011). Amit Trivedi successfully used modern experimental music in Dev D (2009). Gully Boy (various artistes, 2019) focused on desi hip-hop. For our five choices, we have chosen soundtracks that retro listeners will identify with.
26 Hum Dil De Chuke Sanam (1999): With music by Ismail Darbar, it had some wonderful love songs and folk-based numbers. Top songs: 'Ankhon Ki Gustakhiyan', 'Nimbooda', 'Tadap Tadap', 'Dholi Taro', 'Chand Chupa'.
27 Taal (1999): Rahman and Bakshi teamed up in Subhash Ghai's Taal, one of the highs in Rahman's career. Top songs: 'Taal Se Taal Mila', 'Nahin Saamne', 'Ramta Jogi', 'Ishq Bina'.
28 Lagaan (2001): Rahman teamed up with lyricist Javed Akhtar in this period cricket film. Top songs: 'Ghanan Ghanan', 'Mitwa', 'Radha Kaise Na Jale', 'O Rey Chhori', 'O Palanhare'.
29 Dil Chahta Hai (2001): Shankar-Ehsaan-Loy produced some youthful music, with lyrics by Javed Akhtar. Top songs: Title track, 'Koi Kahe', 'Jaane Kyon Log Pyaar', 'Woh Ladki Hai Kahaan', 'Tanhayee'.
30 Barfi (2012): Pritam was in his element in this film, where various lyricists contributed. Hit songs: 'Ala Barfi', 'Phir Le Aaya Dil', 'Aashiyan', 'Kyon'.
Over the past decade, there have been many good songs, but barring Aashiqui 2 (2013) and the theme-based Gully Boy (2019), very few have had consistent soundtracks. The pandemic has had a negative effect on Bollywood music, and though OTT films like Pagglait, and serials like Bandish Bandits, Masoom and Modern Love: Mumbai have good songs, they were largely unheard. For many listeners, retro is still king. The past is still a blast.