Soulful poetry is the hallmark of the ghazal, a music form which captivated listeners in the 1980s but is now facing tough times, writes Narendra Kusnur
On February 14, Talat Aziz held a concert at Mumbai's Royal Opera House to celebrate 40 years of his singing career. The following day, Pankaj Udhas charmed audiences at the city's Nehru Centre to mark the same milestone. In ghazal circles, these shows are considered landmarks not only for these two artists but for the genre as a whole.
Flashback to the early 1980s, and music lovers will recall the time when the ghazal wave was at its peak. Though Jagjit and Chitra Singh had already established themselves, and Rajendra and Nina Mehta attracted fans across the country, the entry of new singers like Udhas and Aziz firmed up the movement. Record labels like HMV (now Saregama India) and Music India (Universal) competed to bring out the latest albums and promote artists.
Singers Anup Jalota (who later specialized in bhajans), Penaz Masani, Chandan Dass, Dilraj Kaur, and Rajkumar Rizvi arrived on the scene, and senior artistes Madhurani and Vithal Rao got more concerts, besides opportunities to groom youngsters. After making a name as a playback singer and guitarist, Bhupinder began concentrating on ghazals, teaming up with wife Mitali. Hariharan and the brothers' duo of Ahmed and Mohammed Hussain made a mark. Simultaneously, the work of Indian ghazal poets like Nida Fazli, Shahryaar, Sudarshan Faakir, and Hasan Kamaal, and Pakistan's Faiz Ahmed Faiz, Ahmed Faraz and Qateel Shifai became known.
Besides albums and concerts, Doordarshan played a major role in promoting ghazals. And with parallel cinema blossoming, filmmakers and music directors used ghazals in a bigger way, in films like Gaman, Nikaah, Umrao Jaan, Saath Saath, and Bazaar. The craze lasted till the mid-1980s and suddenly faded away. Though there have been short-term revivals, and there are many talented artists on the scene today, too much clutter and an overall decline in quality led to a debacle after the sudden rise In the 1980s.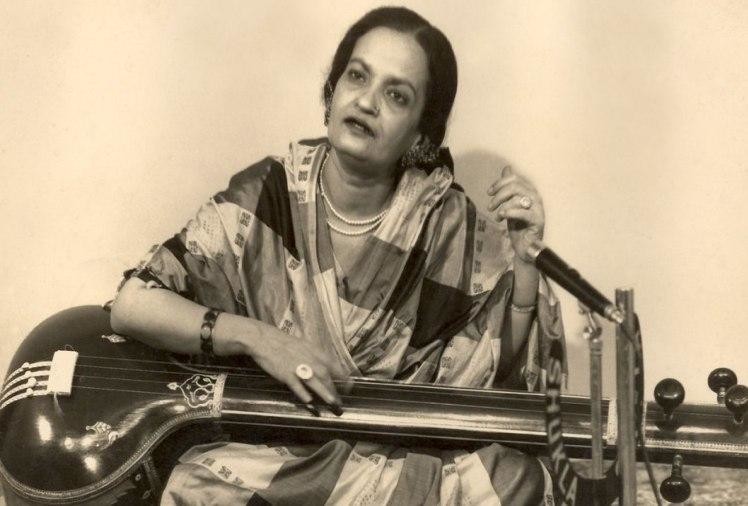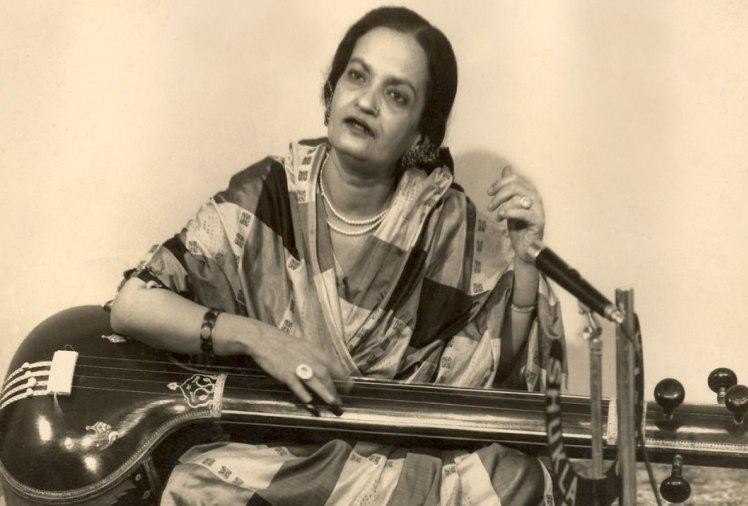 The beginnings
As a style, the ghazal wasn't new. Musicologists trace its origins to the 7th-century Arab world, before moving to Persia and the Indian sub-continent. The term is said to be derived from a phrase meaning 'art of talking to a lady'.
Though the word is used in a broad sense, a ghazal involves a recitation of couplets in a specific rhyming manner and with a common meter. Related forms are the nazm, or free-flowing poem, the rubaai, having four-line divisions, and the geet, a simple love song. Urdu and Hindi are prominent languages though ghazals were later written in Punjabi, Gujarati, and Marathi too, albeit on a smaller scale.
The backbone of the ghazal is the poet, and the singer's role is to express his words. Though most Urdu poetry uses romance or separation as themes, ghazals with political, environmental or humorous connotations have been penned too.
The late 18th and early 19th centuries produced great poets like Mir Taqi Mir, Mirza Ghalib, Momin Khan Momin and Dagh Dehlvi, whose work is rendered even today. However, recitals were earlier restricted to courts of kings and private gatherings. Along with ghazals, the spiritual form of Sufi music also developed, and were presented in shrines and community centers.
In the 1930s, recorded music and talkie cinema expanded the audience for ghazals. One of the early recorded artists was teenage sensation Master Madan, who sadly died at age 14. In the 1940s and 1950s films, Kundan Lal Saigal and Talat Mahmood were prominent ghazal singers, and many Lata Mangeshkar songs were written in that format. Music directors Naushad and Madan Mohan became known for their ghazals, whereas Roshan and Naushad adapted the Sufi qawwali in a popular manner. Writers Shakeel Badayuni, Sahir Ludhianvi, Kaifi Azmi, Jan Nisar Akhtar, and Raja Mehdi Ali Khan wrote many timeless film ghazals.
After Partition, Pakistan saw the emergence of many ghazal artists. The most prolific was Mehdi Hassan, who took the form to another level with his classical-based singing style and refined choice of poetry. Noor Jehan, Mallika Pukhraj, Iqbal Bano and Farida Khanum stormed the scene, and later Ghulam Ali and Nayyara Noor became popular. In the 1970s, even Sufi singers like Pathaney Khan and Nusrat Fateh Ali Khan recorded ghazals.
In India, Begum Akhtar was the undisputed ghazal queen in the 1950s and 1960s, lacing her songs with a distinct pathos. She worked a lot with composer Khayyam and her death in 1974 marked the end of an era. Rajendra and Nina Mehta started the concept of ghazal couples, and Jagjit and Chitra Singh took that forward.
Trends changed too. Keeping general listeners in mind, singers started choosing simpler poetry. They also moved from the traditional harmonium-sarangi-tabla set-up to include western and film-inspired arrangements. Many of these changes were finetuned by Jagjit Singh.
Some of the developments had their critics, as purists complained of a dilution of the art form. But on a larger scale, more people began relating to the genre. It was against this backdrop that Udhas and Aziz began their careers 40 years ago, playing a crucial role in the 1980s ghazal movement.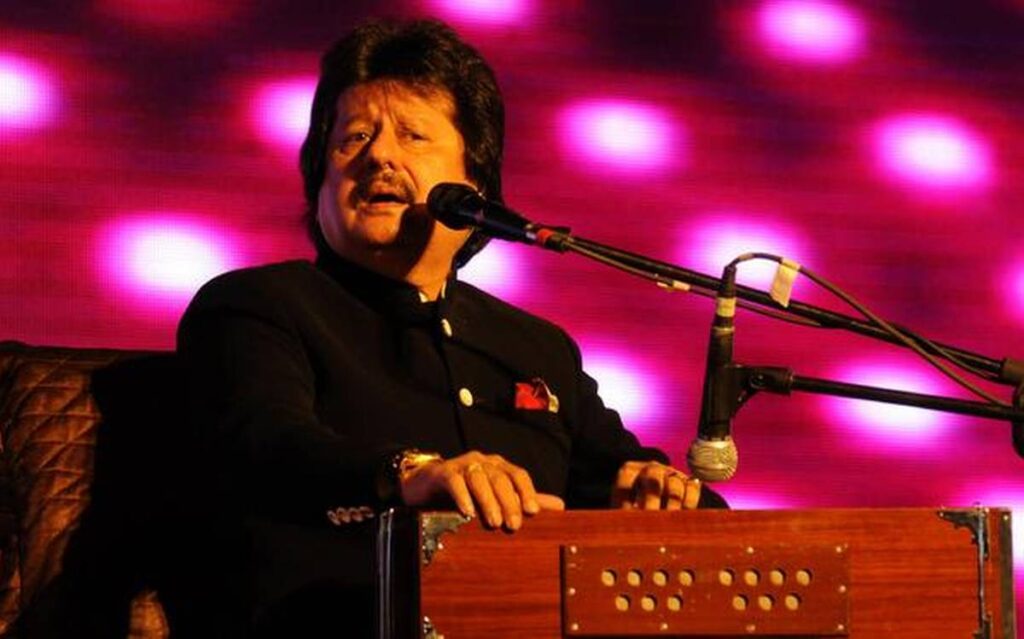 The journey 
The emergence of new singers and albums was primarily responsible for the ghazal wave of the early 1980s. But other factors helped too. Hindi film music, for years the favorite form, was going through a bad phase, as the era of violent films didn't offer much scope for melodic music. With people wanting an alternative, they opted for ghazals. There was also a trend towards parallel cinema, which needed songs that listeners could identify with. Hence, Jagjit and Chitra Singh, Udhas, Aziz, Hariharan, and Jagjit Kaur got opportunities to sing in films, and veteran playback singer Asha Bhosle tasted ghazal success with Umrao Jaan. Khayyam, Jagjit Singh, and Kuldeep Singh had hits as composers.
However, as mentioned before, too many people entered the non-film ghazal fray. The joke went that anyone with a kurta, shawl, and harmonium was promoted, both by record labels and concert organizers. Towards the end of the 1980s, melody returned to film music slowly but steadily, and audiences went back to that form. There was also a sudden increase in ghazals using alcohol as the subject, and songs began being played in noisy bars.
Despite the fall, certain artists continued to draw packed artists, though their setlist would be dominated by older songs and not new ones. In the 1990s, new singers like Ashok Khosla, Ghansham Vaswani, Roopkumar and Sonali Rathod, Somesh Mathur, Shumona Roy Biswas, Jaswinder Singh, Sudeep Banerjee, and Mohammed Vakil released albums, but the overall market for ghazals was restricted then. Film lyricists Gulzar and Javed Akhtar worked on ghazal albums too. Later, the annual Khazana and Ghazal Bahaar festivals in Mumbai and television reality shows helped promote new talent, but it was tough to create a superstar in a Bollywood-driven field.
Thanks to the late Nusrat Fateh Ali Khan, Abida Parveen, and the Wadali Brothers, there was a sudden shift towards Sufiana music in the late 1990s. Thus, many young singers started doing both ghazals and Sufi music, unlike the senior lot which focused on ghazals. Some even prioritized film work, seeking more fame and financial security. Jagjit Singh's death in 2011 was a huge setback.
Despite all this, ghazals still have their own place in the current music scenario. One would be surprised to see the number of youngsters doing ghazal concerts – the list is too long, but what's commendable is that they know the nuances well enough and are passionate about the style. But some challenges still exist. More corporate sponsors and festivals in smaller towns are needed. More importantly, the overall standard of ghazal appreciation has come down. Compared to the 1980s, fewer people are aware of the intricacies of the art form and do not relate to the depth of poetry.
On the positive side, YouTube and streaming platforms have made ghazals more accessible, and certain websites provide ready translations. Recently, ghazal singer Tauseef Akhtar started a series called Ghazal Kya Hai, which acts as a perfect YouTube guide. More such efforts are needed to carry the genre forward and bring back the time in which Udhas and Aziz started their careers.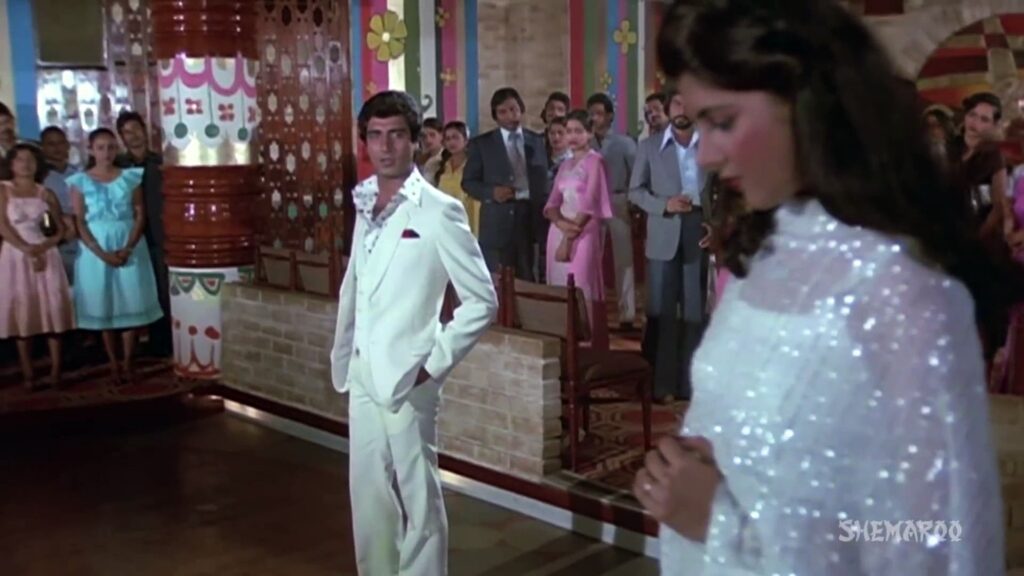 Our Top Ten
Some ghazals and nazms have remained iconic over the years. Though they were popularised by one of the senior artistes, one hears versions by others too. Seniors Today picks 10 such gems:
1 Ranjish Hi Sahi – Popularised by Pakistani legend Mehdi Hassan, this classic was penned by Ahmed Faraz. Today, almost every young ghazal singer practices and performs it.
2 Ae Mohabbat Tere Anjaam Pe Rona Aaya – The great Begum Akhtar had a distinct style, filled with anguish and suffering. This one was written by Shakeel Badayuni.
3 Woh Kaagaz Ki Kashti – Jagjit Singh concerts often featured this nazm, written by Sudarshan Faakir. It takes you on a nostalgia trip.
4 Chupke Chupke – In India, the ghazal made waves when a short version was used in the 1982 film Nikaah. By then, it was already a big hit for Ghulam Ali. Hasrat Mohani is the poet.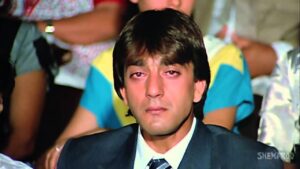 5 Chitthi Aayi Hai – Pankaj Udhas' eternal hits, composed by Laxmikant-Pyarelal and penned by Anand Bakshi in the 1986 film Naam. The song talks about the emotions of people staying abroad.
6 Phir Chhidi Raat – Lata Mangeshkar and Talat Aziz get together on this song, composed by Khayyam and written by Makhdoom Mohiuddin and Bashar Nawaz in the 1982 film Bazaar.
7 In Aankhon Ki Masti – Another Khayyam masterpiece, sung by Asha Bhosle and written by Shahryaar In the 1981 film Umrao Jaan.
8 Aaj Jaane Ki Zid Na Karo – Popularised by Farida Khanum, this was written by Faiyyaz Hashmi. Later, even Asha Bhosle did a version.
9 Kaash Aisa Koi Manzar Hota – One of the later favorites, sung by Hariharan in the album Kaash.
10 Honton Se Chhoo Lo Tum – Another Jagjit Singh beauty, from the 1981 film Prem Geet. Indeevar's lyrics touch a chord.