It is not lightly that this title is given to jazz ace Louiz Banks, writes Narendra Kusnur
Since its launch a decade ago, ace jazz pianist, keyboardist and composer Louiz Banks has spent the last week of every April planning and curating the International Jazz Day celebrations in Mumbai. This year was no different, even though for the second time in succession, it had to be an online event. On April 30 and May 1, jazz fans witnessed some fantastic performances presented by Gigatainment, with seniors Banks, Australian trumpeter James Morrison, American saxophonist George Brooks and Mumbai singer Gary Lawyer leading a line-up otherwise dominated by youngsters.
For Banks, Jazz Day has been a fruitful opportunity to give a platform to new talent. "I'm constantly listening to youngsters who are very gifted and hard-working. They give me a kind of fresh energy, and help me write new things. It began with interacting with my son, drummer Gino, but I keep meeting many young musicians who are fantastic but need the right direction," he said in a recent interview to this writer.
Born Dumbar Bahadur Budapriti, Banks has always been hailed as the 'Godfather Of Indian Jazz'. As leader of groups like Louiz Banks Brotherhood, Sangam, Silk, the Matrixx Trio, Ganga Shakti and Guitar Synergy, he has attracted jazz followers both in India and abroad. As a pianist, he has also dabbled in other fields, being part of music director R.D. Burman's team in the 1970s, and doing prolific work in advertising jingles, theatre, television and Indipop albums, besides fusion shows with classical maestros like flautist Pt Hariprasad Chaurasia and tabla exponent Ustad Zakir Hussain.
For someone of his stature, Banks comes across as very down-to-earth and soft-spoken. His conversation is precise, but yet he covers things in adequate detail. Because of the pandemic, his 80th birthday celebrations on February 11 were low-key, spent with family and friends at his residence in Santa Cruz, Mumbai.
A highlight of the landmark occasion was the release of Kolkata-based Ashis Ghatak's biography Louiz Banks: A Symphony Of Love, which traces his journey from Darjeeling and Kathmandu to Kolkata and Mumbai. With Banks at the helm of affairs, the book doubles up as an essay on the history of Indian jazz from the late 1960s onwards.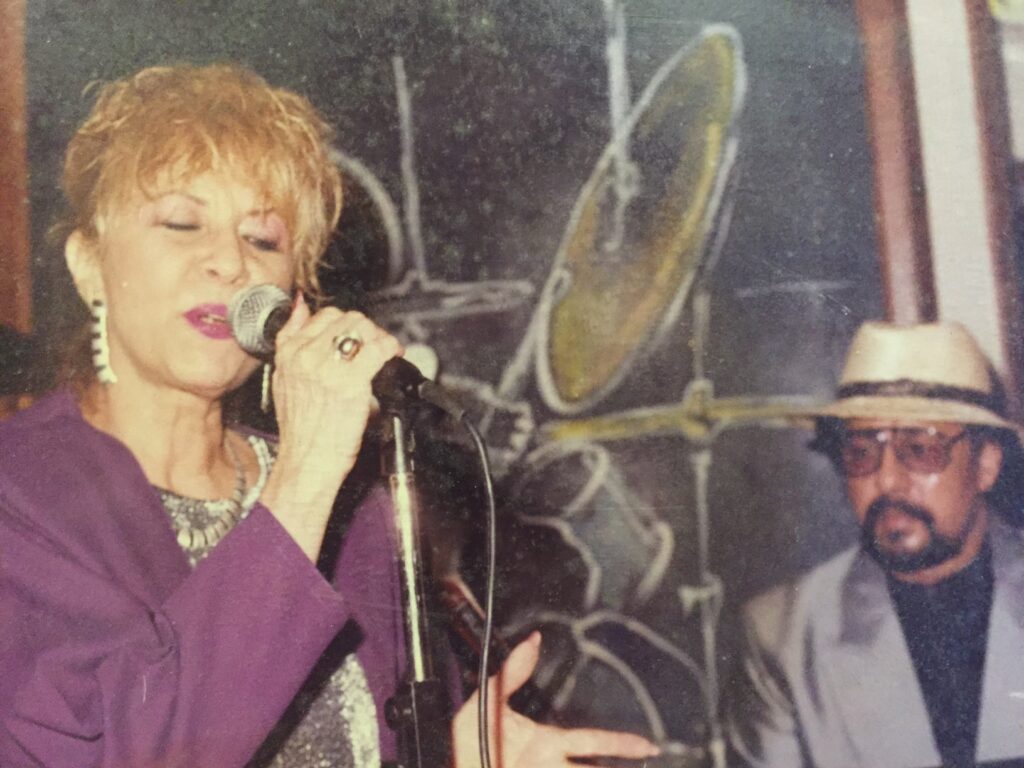 Amazing experiences
I first interviewed Banks in the summer of 1995, a good 12 years after I had begun hearing his music, thanks to the album City Life, featuring his fusion group Sangam. He was to do two shows in Manori, a beachside getaway in Mumbai, and since they were organised by different people, I had to write separate articles to keep both happy. I decided to publish the first as an interview with Banks, and write the second describing his rehearsal session. Of course, I had to write reviews of both concerts, and being a jazz fan, I obviously didn't think of it as a work assignment.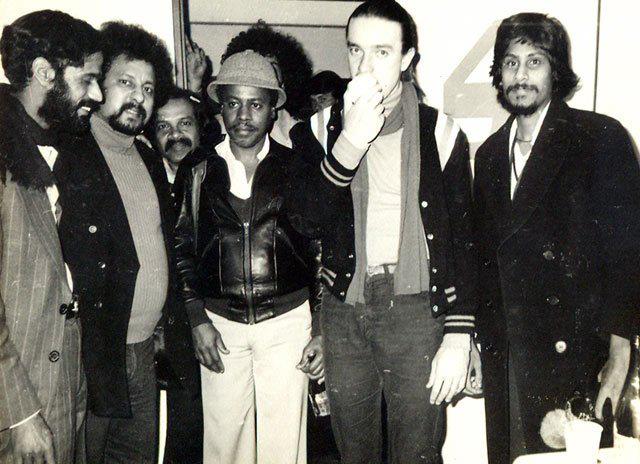 During the interview, Banks focused on how it was important to popularise jazz among new audiences. He talked about the new trend of 'hip-hop jazz' and the role of pianist Herbie Hancock and saxophonist Branford Marsalis in promoting it, adding that he was planning to play that style in India. He also talked of his days with the Sangam, featuring vocalist Rama Mani, saxophonist Braz Gonsalves and percussionist TAS Mani, among others. When I told him City Life was one of my favourites, he quipped, "It's my favourite too."
When Banks saw me at the rehearsal session three days later, he joked that I would have an overdose of him. But it was an amazing experience to see senior artistes like trombonists Anibal Castro and Blasco Monsorate, vocalist Mabel Castro, trumpeter Bosco Monsorate, saxophonist Joe Pereira and bassist Karl Peters play with Banks. Needless to say, the Manori shows were a delight, with percussionist Sivamani giving a fantastic performance.
Ever since, meetings with Banks in Mumbai have been frequent, whether it was during interviews or during the Jazz Yatras at the erstwhile Rang Bhavan, or after his shows at the Tata Theatre and St Andrew's Auditorium. At nightspots like Not Just Jazz By The Bay and Blue Frog, one could have longer conversations after shows.
A few times, I've told him how I used to enjoy attending his concerts, listening to Sangam or tuning in to his radio show where he explained jazz forms like big band, bebop, hard bop, free jazz and fusion. When I told him I never imagined I would actually get to know him and meet him so often, he said, "It's destiny."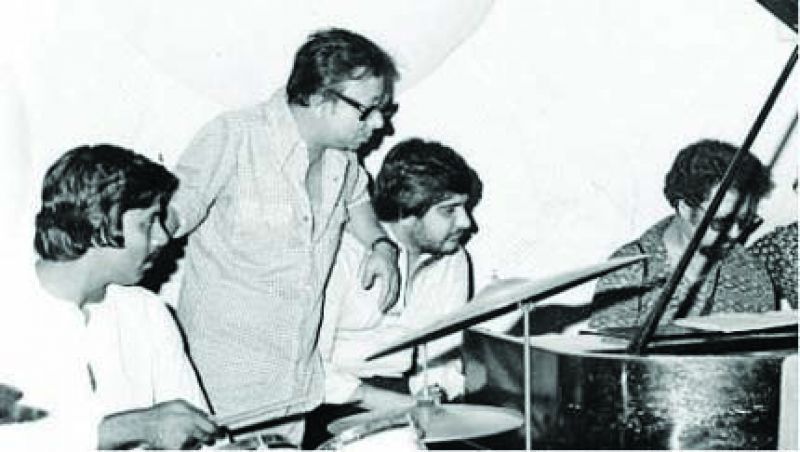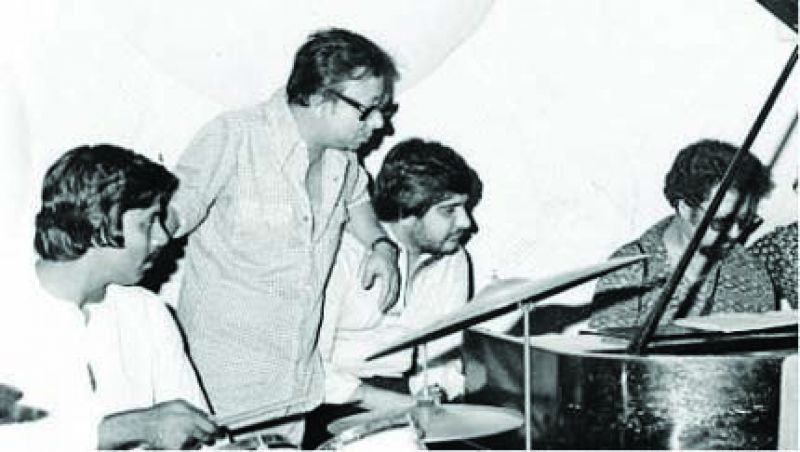 Believer in destiny
Banks has always had a strong belief in divine intervention. In both Ghatak's biography and my recent interview, he cited instances where meetings with specific people changed the course of his life. An encounter with one person led to his going to Kathmandu to play at the Soaltee hotel, and similarly fate had got him together to play in Kolkata with saxophonist Braz Gonsalves, vocalist Pam Crain and guitarist Carlton KItto.
The jazz star cites the example of how he met RD Burman. The ace Hindi film music director was fond of jazz, and had come to Blue Fox, the Calcutta nightspot where Banks and his band played. When Banks was introduced to the legend, he had no clue who he was. "I just wasn't into that scene. But someone told me he is very well-known, and I was shocked he was actually inviting me to play with him," he recalls. The first song he recorded for Burman was 'Suhani Chandni Raatein', sung by Mukesh in the 1977 film Mukti.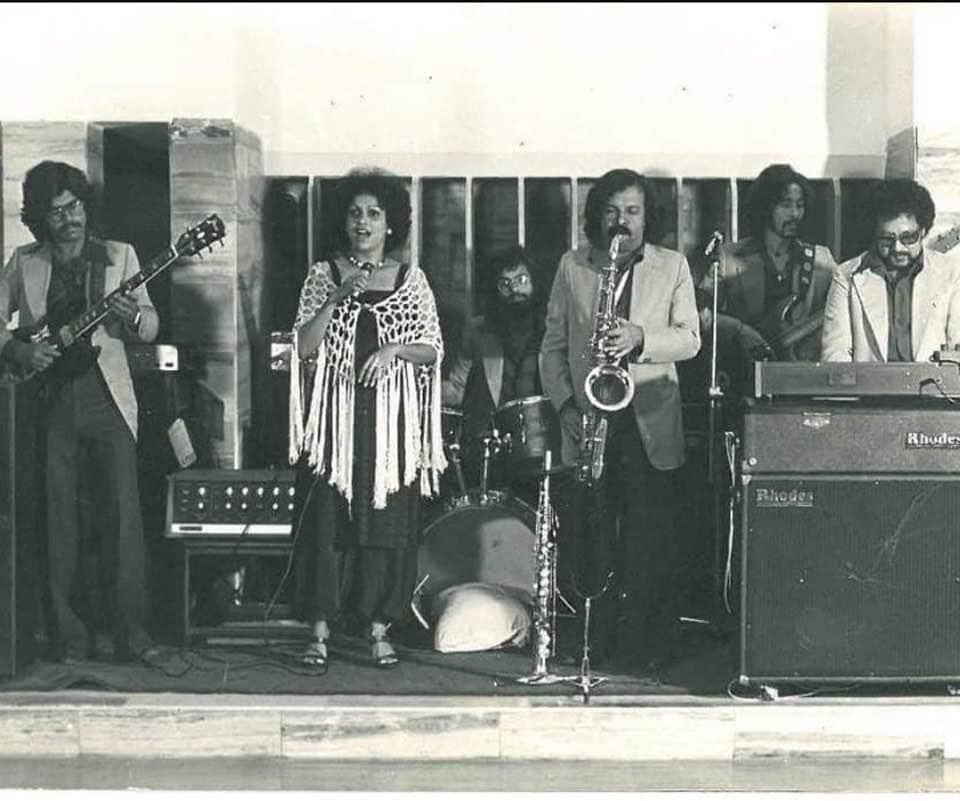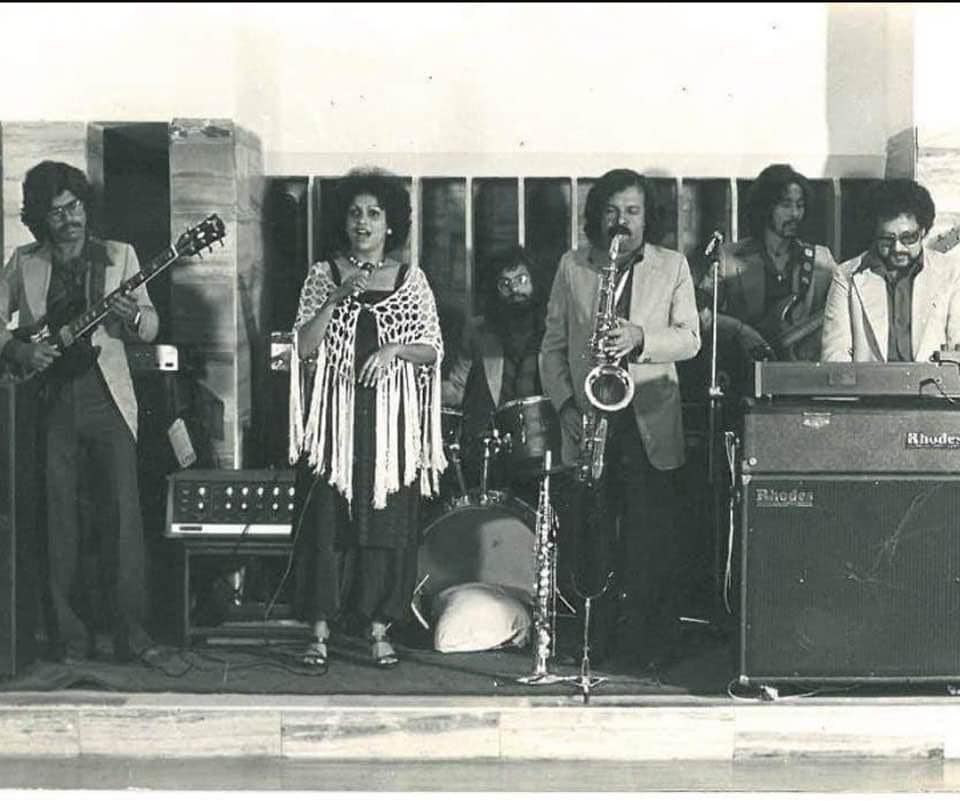 Before that, Banks's life totally revolved around jazz, having seen his father George Banks play trumpet and piano. He cites pianists Oscar Peterson, Errol Garner and Herbie Hancock as huge influences, while also admiring Thelonious Monk and Chick Corea. But once in Mumbai, other things followed.
In the evenings, Banks played at the prestigious Sea Rock Hotel in Bandra, Mumbai. The International Jazz Yatra began in Mumbai in 1978, and eventually, the idea of forming Sangam was mooted. Soon, Banks also began composing advertising jingles, working with well-known personalities Alyque Padamsee, Prahlad Kakkar and Kailash Surendranath. One of his huge projects was the national integration video 'Mile Sur Mera Tumhara', which featured many musicians, with Ashok Patki organising the language dubbing.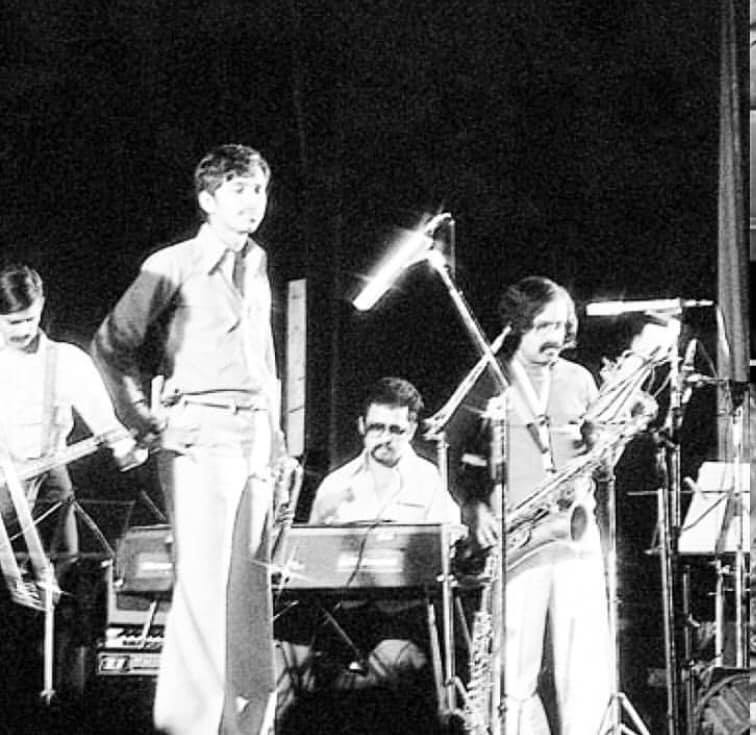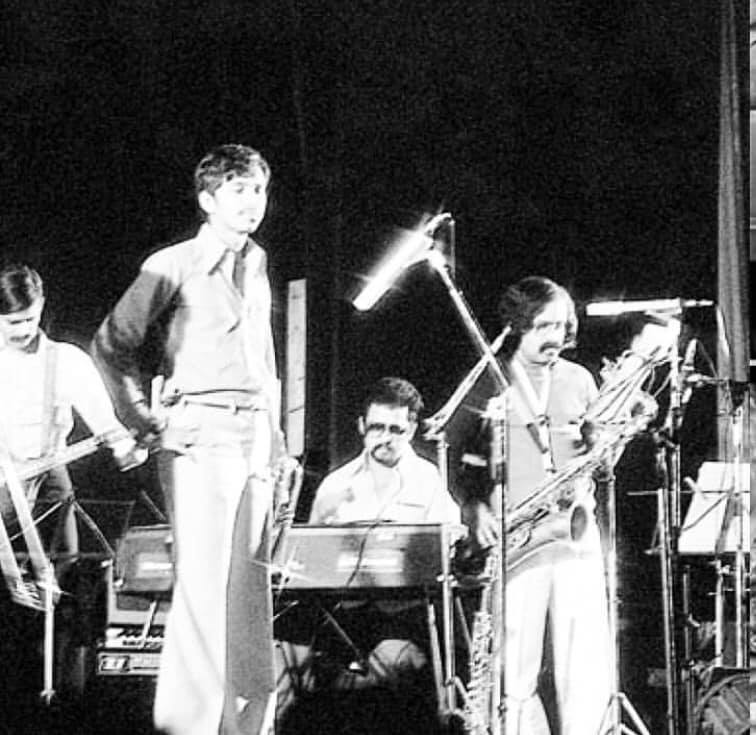 With the group Silk, Banks played with vocalist Shankar Mahadevan, bassist Karl Peters, drummer Sivamani and mridangam exponent Sridhar Parthasarathy. With the Matrixx Trio, he was joined by drummer Gino Banks and bassist Sheldon D'Silva. One of the trio's memorable shows was with American guitarist Mike Stern at the Tata Theatre in 2010. Another career highlight was in the early 1980s, when he was invited by legendary trumpeter Dizzy Gillespie to join him on stage in Washington because his regular pianist couldn't make it.
Whenever one has met Banks, he has been full of anecdotes. But while music has given him name and fame, he strongly believes that his family has played the biggest role in his life. At an online conversation organised by Oxford Bookstore, Kolkata, to promote the biography, Banks was asked which chapter he enjoyed reading the most. His prompt reply was, "The one where I talked of my family. Without them I am nothing." 
That, coupled with a desire to help younger musicians achieve their goals, has kept him going. When one calls him the 'Godfather of Indian Jazz' it isn't only because of the sheer quality of his musicianship and his versatility. There is so much more that makes Louiz Banks special.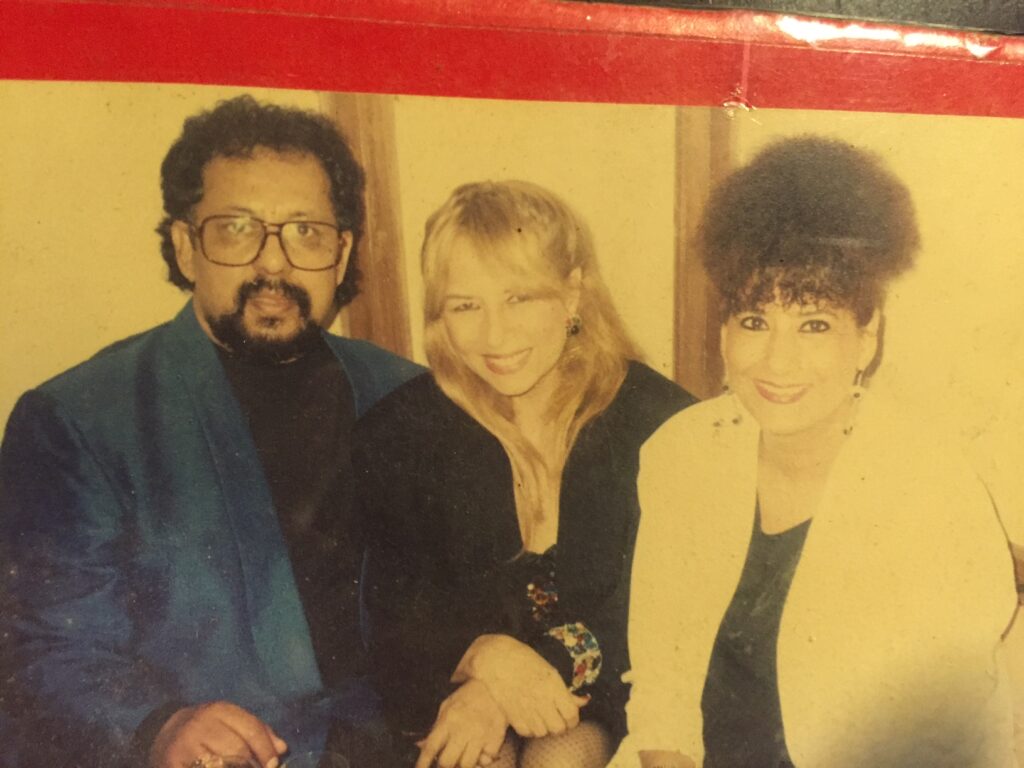 ---
ESSENTIAL DISCOGRAPHY
1 City Life by Sangam
A 1983 Indo-jazz fusion album where Banks plays with Carnatic vocalist Rama Mani, saxophonist Braz Gonsalves, percussionist T.A.S. Mani, bassist Karl Peters and drummer Ranjit Barot.
2 High Standards Vol 1 by Louiz Banks and Gary Lawyer
Released in 1990, this had vocalist Gary Lawyer singing old classics like 'Sophisticated Lady', 'Moonlight In Vermont', 'Unforgettable' and 'Georgia On My Mind'. The two musicians presented 'Unforgettable' in this year's Jazz Day event.
3 Pure Silk by Silk
The world music ensemble had Banks, vocalist Shankar Mahadevan, percussionist Sivamani, bassist Karl Peters and mridangam exponent Sridar Parthasarathy. This album was released in 2000
4 Ekatman with flautist Ronu Majumdar
A fusion album featuring Banks, flautist Ronu Majumdar, percussionists Sivamani and Rajesh Rajbhatt, tabla player Fazal Qureshi and bassist Karl Peters. Though it is currently unavailable online, many fusion fans have it in their collections.
5 Miles From India – Various Artistes
Featuring an array of international and Indian artistes, this Grammy-nominated 2008 album contains Indianised versions of Miles Davis compositions. Produced by Bob Belden, it was co-arranged by Banks.