A look back at some of the iconic Hindi film songs that capture myriad facets of love – by Narendra Kusnur
As against the general belief, love songs in Hindi cinema are not only about running around trees or dancing in picturesque snow-covered locales. They could mean writing a simple love letter, conveying a message over the radio, getting drenched in the rain or expressing one's feelings at a glamorous party.
Ever since the talkies arrived in the early 1930s, film music fans have been fed on a regular diet of glorious love songs. Some are popular even today, even 50 or 60 years after their release. They are sung by youngsters in tribute shows or television talent hunt contests, heard on the radio, and are presented in antakshari competitions and wedding parties.
Arguably, the time span between 1950 and the early 1980s marked the golden period for Hindi film music in general. Here, we choose 20 immortal classics from this era, songs that have retained their freshness and impact.
Obviously, it's not easy to shortlist only 20 songs from a period which has produced hundreds of masterpieces. Each reader will have his or her own favourite 20 or 50. But we have kept four things in mind while compiling this list – the song's melodic appeal, the power of its lyrics, its mass popularity and its timelessness. Our choice:
1 Milte Hi Aankhen/ Babul, 1950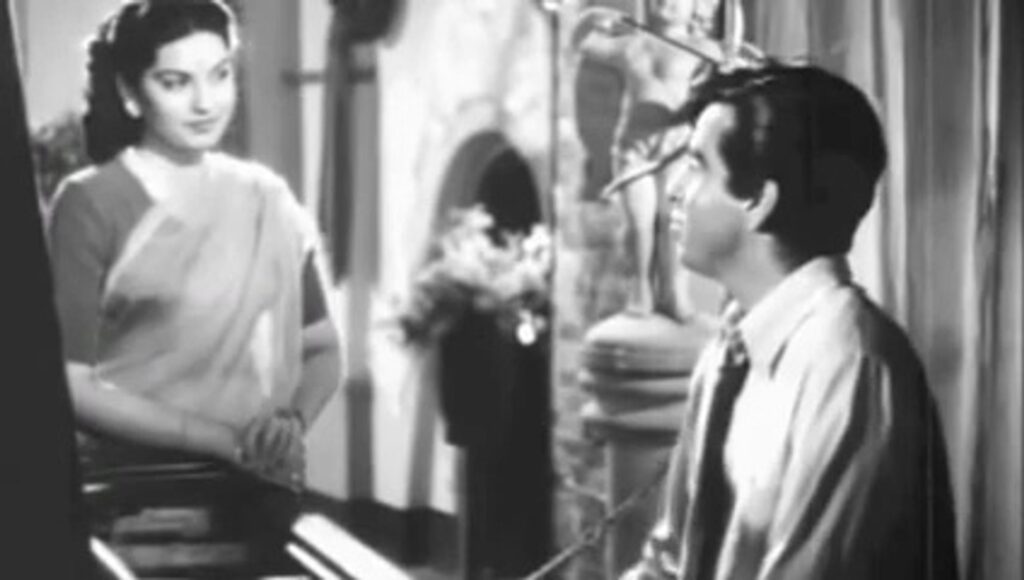 In the 1950s, velvet-voiced Talat Mahmood became a rage for his sad and ghazal-based songs. 'Milte Hi Ankhen', sung with Shamshad Begum, is one of his iconic love duets. The music is by Naushad and lyrics are by Shakeel Badayuni, who writes "Afsana mera ban gaya afsana kisi ka". Dilip Kumar is shown playing the piano, as Munnawar Sultana mimes along in this classic.