The forthcoming U2 concert took Narendra Kusnur back in time through the memorable rock shows India has seen
A month from now, on December 15, Indian rock fans are in for a spectacle, as Irish band U2 will perform at the D.Y. Patil Stadium in Navi Mumbai. Part of The Joshua Tree tour, it will feature the hits 'Where The Streets Have No Name', 'I Still Haven't Found What I'm Looking For' and 'With Or Without You', besides other songs.
The excitement has already begun, as people from all over India are expected to see vocalist Bono, guitarist The Edge, bassist Adam Clayton, and drummer Larry Mullen Jr. It's been a while since India has had a mega-show of this scale, though, over the past couple of years, international acts have performed in multi-artist events like NH7 Weekender, Sunburn and Mahindra Blues Festival.
Over the years, and more so since the early 1980s, the country has attracted some real biggies. Back in the 1960s, jazz legends Duke Ellington, Louis Armstrong, and Dave Brubeck gave concerts. There were also private visits by the Beatles, who wrote most of The White Album in Rishikesh, and in 1972, by Robert Plant and Jimmy Page of Led Zeppelin, who made a surprise appearance at Slip Disc, a Mumbai nightspot.
Police and all that Jazz
With the launch of the Jazz Yatra in 1978, artistes Sonny Rollins, Stan Getz, and Sadao Watanabe dazzled crowds at Mumbai's iconic Rang Bhavan. The first big rock act was The Police, at the same venue in 1980. To clear any confusion, a banner read 'Not Cop, But Pop'.
Following the success of The Police show, other international acts began visiting India in the 1980s. In 1981, British Afrobeat group Osibisa did a successful five-city tour, enchanting everyone with their take on 'Raghupati Raghav Raja Ram'. German electronic music kings Kraftwerk stormed Mumbai's Shanmukhananda Hall. The rock bands to follow during that decade included Wishbone Ash, Uriah Heep, Hanoi Rocks, Nazareth, and Europe, whose 'The Final Countdown' became a rage. Disco stars Boney M had some great shows too.
In 1988, New Delhi hosted the India leg of the Amnesty International tour, featuring Bruce Springsteen, Sting, Peter Gabriel, Tracy Chapman, and Youssou N'Dour. People traveled by train from all over India to attend.
Michael mania
After a brief lull and an unsuccessful attempt to bring down King of Pop Michael Jackson, the action began again in 1994, with Gabriel, British rock band Jethro Tull and singer Bryan Adams doing memorable shows The following year, Deep Purple and Bon Jovi came down, though the latter received negative reviews.
Jackson eventually performed in Mumbai in November 1996, in what many claims was the best concert ever held in India. Organized by Wizcraft, the superstar performed non-stop for two hours and 40 minutes, as fans danced and sang along.
The year 1996 provided another highlight for international music. As part of their competition race, music channels MTV and Channel V brought down well-known acts. If Slash played at the MTV launch party in Bengaluru in January, the Channel V Music Awards had Plant and Page of Led Zeppelin, Bryan Adams, Queen drummer Roger Taylor, Air Supply and Los Del Rio. More artistes, including the Spice Girls, followed over the next two years.
Those days, record labels organised promotional concerts to support album launches. The roster included Diana King, Ricky Martin, Peter Andre and Boyzone's Stephen Gately. Popular band Def Leppard lip-synced at one such show, much to the crowd's dismay. Jazz attracted biggies like singer Betty Carter and keyboardist Joe Zawinul of the group Weather Report. Reggae star Shaggy became a frequent visitor, and British group UB40 had the crowd humming along.
After the Jackson extravaganza, the biggest show was perhaps given by new age star Yanni, who performed near the Taj Mahal in Agra in 1997. Though it was a great musical spectacle, the event also attracted controversy, as the huts of some farmers were razed near the venue.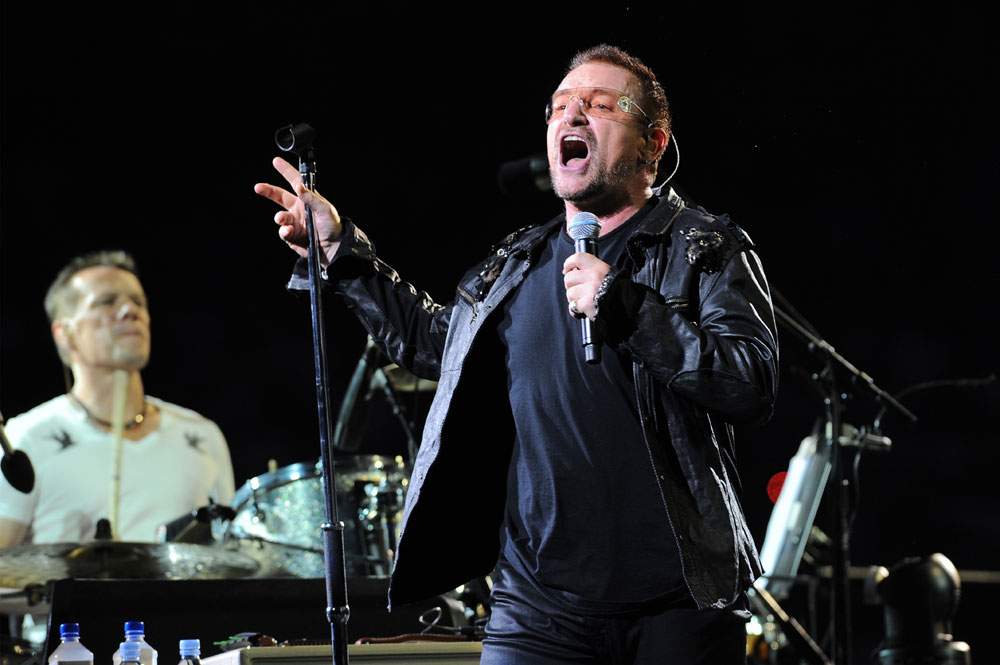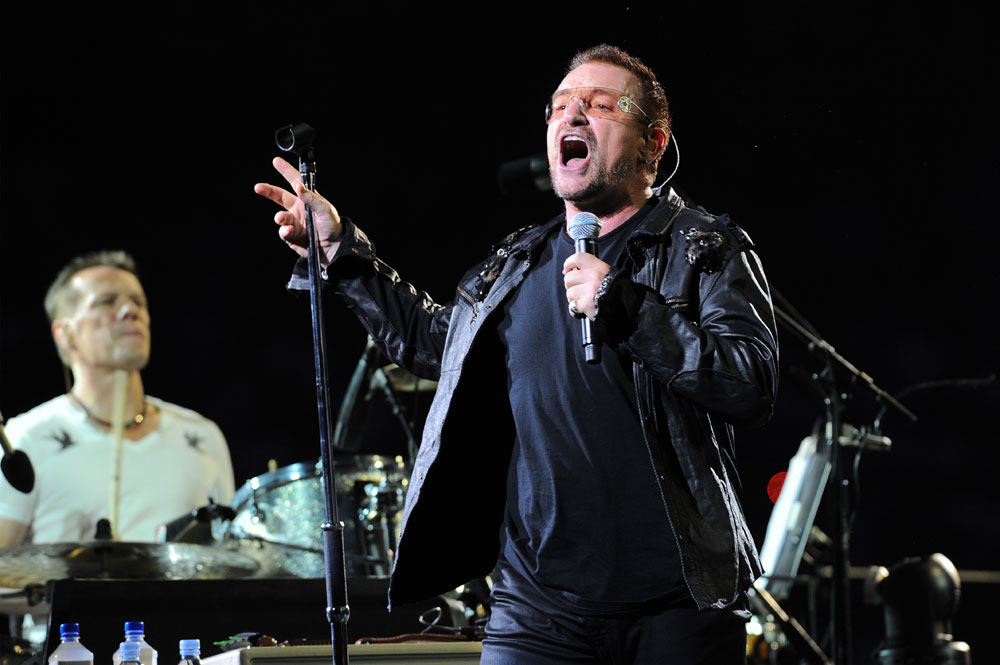 Action shifts South
For the most part of the 1990s, Mumbai was the main venue for international acts. However, in the early 2000s, the action shifted to Bengaluru. DNA Networks, which organized most shows, was based there, and the city also attracted lower entertainment tax rates compared to Mumbai and New Delhi.
German band Scorpions had a phenomenal show there, but it was the 2002 concert by former Pink Floyd member Roger Waters that attracted nationwide audiences. For many, it was a pilgrimage. Elton John and Aerosmith performed there, and the Rolling Stones did shows in both Bengaluru and Mumbai, which also saw a gig by Deep Purple. On the flip side, cynics complained that most acts came to India when they were past their prime.
Mumbai, meanwhile, had a huge setback when Rang Bhavan was shut down in 2004. Shows were later held at the MMRDA Grounds, and top performers included Mark Knopfler, Iron Maiden, Roger Waters, Scorpions, guitarist Joe Satriani, INXS, and pop stars Shakira and Enrique Iglesias. Popular singer Alanis Morissette appeared at MTV awards show.
Besides open air venues, there were auditorium concerts too. Jethro Tull did three shows – with flautist Hariprasad Chaurasia, the band Alms For Shanti and sitar player Anoushka Shankar. Rock groups Foreigner and America, and jazz acts Spyro Gyra and Jean-Luc Ponty wowed the fans.
Focus on festivals
The frequency of international shows, however, started declining. Music channels cut down on their activity, sponsorship became difficult and costs went up overall. Yes, acts like Santana, Guns N' Roses, Metallica, Slash, Slayer, Megadeth, Porcupine Tree and Dream Theater did shows after 2010, but the focus shifted to festivals.
First came the One Tree Festival, which attracted rock acts Uriah Heep and Alan Parsons Project, and bluesmen Buddy Guy and Robert Cray. This made way for the Mahindra Blues Festival, which has become an annual attraction in Mumbai every February. Veteran artistes Buddy Guy, Taj Mahal, John Mayall, Jimmie Vaughan, and Charlie Musselwhite have been part of this.
NH7 Weekender, the new OnePlus and some festivals in north-east India have invited foreign acts. Jazz had its own set of big events, with guitarist John McLaughlin coming thrice with his group The 4th Dimension. On November 29, ace trumpeter Arturo Sandoval will grace the 50th year celebrations of the National Centre for the Performing Arts, Mumbai.
All genres benefit
Other genres have benefited too. For western classical music fans, the Symphony Orchestra of India has two seasons in Mumbai every year, and known international conductors and soloists have performed. Mumbai-born conductor Zubin Mehta has come with different orchestras. World music artists Miriam Makeba, Hugh Masakela and Angelique Kidjo were outstanding.
Other concerts included Global Citizen, featuring rock band Coldplay and rapper Jay-Z in 2016. Pop sensations Justin Bieber and Ed Sheeran satisfied teenagers and selfie-hungry celebrities. A few months ago, eclectic singer and multi-instrumentalist Jacob Collier stunned Mumbai.
Over the past decade, one area to benefit has been electronic dance music (EDM), as the world's biggest disc jockeys have played across India. The festivals Sunburn and Submerge are hugely popular. Goa has become India's undisputed EDM capital, and Hyderabad has had memorable nights. Yet, of late, the same people are being brought down again and again.
Now, all eyes and ears are on the forthcoming U2 show, which should provide a big boost to the overall scenario. The group is known for providing a larger-than-life concert experience and importantly, it has numerous fans across India, who know their popular songs. They should have actually come long ago, but to use the cliche, better late than never.