A look at our favourite songs from the superstar's films – By A Staff Writer
His death is a huge blow for lovers of Indian cinema. Actor, director and producer Rishi Kapoor played the romantic lead in 92 films of which 36 were superhits.
Kapoor had his first lead role as an adult opposite Dimple Kapadia in 1973 for which he also received the Filmfare Best Actor Award in 1974. It had some amazing songs – from Hum Tum Ek Kamre Mein Bandh Ho which has assumed an all-new meaning given the ongoing National Lockdown.
Here's a look at our favourite songs from the superstar's films:
1.    Dard-E-Dil
[embedyt] https://www.youtube.com/watch?v=Xb4g9QDw4Fs[/embedyt]
2.    Humne Tumko Dekha
[embedyt] https://www.youtube.com/watch?v=odozcUbvHsc[/embedyt]
3.    Hum Tum Ek Kamre Bandh Ho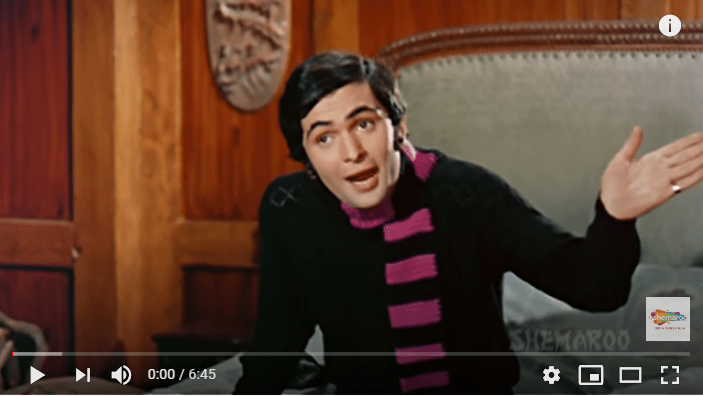 4.    Ek Main Aur Ek Tu
[embedyt] https://www.youtube.com/watch?v=5jFTIydgXMc[/embedyt]
5.    Khullam Khulla Pyaar Karenge
[embedyt] https://www.youtube.com/watch?v=Kdp5ieDJAS8[/embedyt]
6.    Main Shayar To Nahin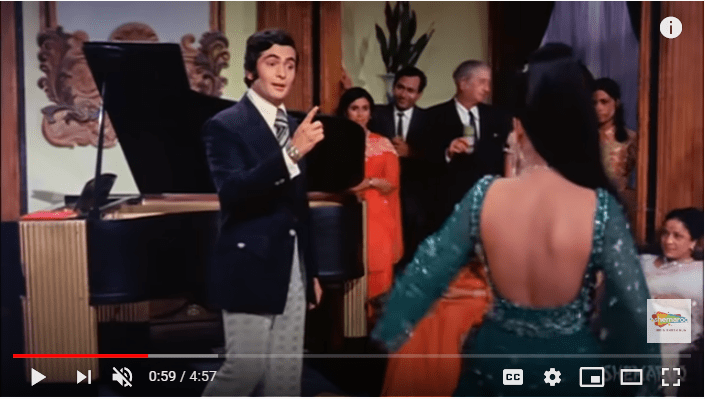 7.    Tu Tu Hai Wahi
[embedyt] https://www.youtube.com/watch?v=hjfzFVw2Zjo[/embedyt]
8.    Chehra Hai Ya Chand Khila Hai

9.    O Hansini
[embedyt] https://www.youtube.com/watch?v=R4Vj_XsfHTM[/embedyt]
10.  Bachana Aye Hasino
[embedyt] https://www.youtube.com/watch?v=ZsjLQOco35U[/embedyt]