The advent of the monsoon means a change in musical mood. Narendra Kusnur presents his Top 20 favourite baarish songs
There are different ways to musically greet the rains. A classical music fan would attend a monsoon melodies concert or play a recording of raag Miyan Ki Malhar, Gaud Malhar or Megh. A film music lover would create a playlist of rain songs.
Here, we choose 20 Hindi film songs that could be perfect for the monsoon mood. Some of them have shots of actors getting drenched, whereas others bring out the rain reference in their words.
The list begins in the late 1940's and culminates in 2001, and has been made chronologically. While preparing it, one was surprised to discover that five of them were from 1960. Perhaps there were more rain songs that year than actual rain.
Interestingly, four of them are picturised on Raj Kapoor, who apparently loved using the Mumbai rains in his film situations. Enjoy the songs with your favourite beverage and snack.
1. Barsaat Mein Humse Mile Tum – Barsaat (1949)
https://www.youtube.com/watch?v=o7A16HvlbQw
Lata Mangeshkar's career got a major boost with Barsaat, and this was one of the hits. Music was by Shankar-Jaikishen and lyrics were by Shailendra. Picturised on Nimmi and Raj Kapoor, the song was known for its catchy "Tak dhina din" chorus and its marvellous choreography.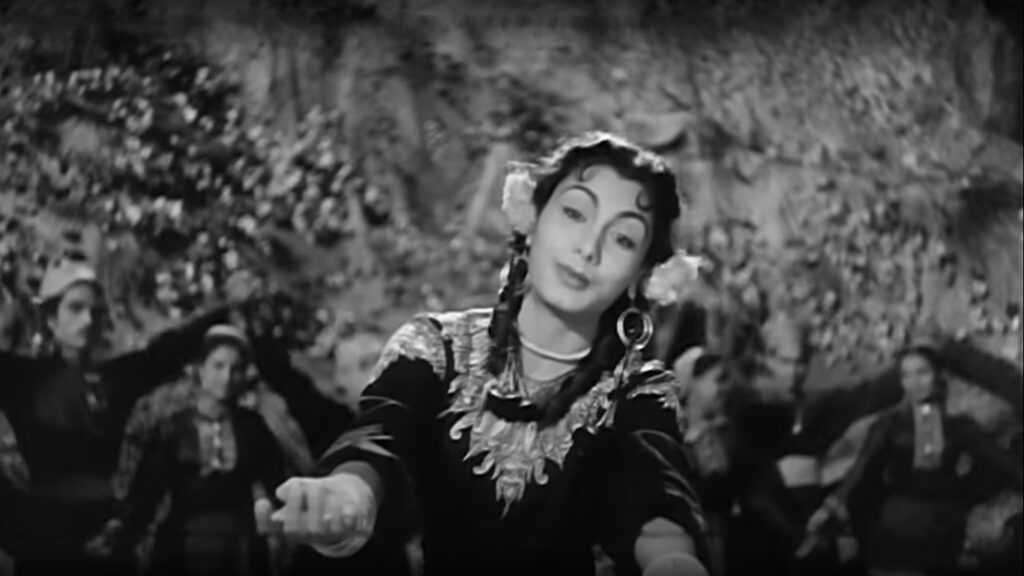 2 Pyaar Hua Ikraar Hua – Shree 420 (1955)
https://www.youtube.com/watch?v=oXLzfldeDcM
The song showed Raj Kapoor and Nargis walking under an umbrella, singing Shailendra's lines "Pyaar hua ikraar hua hai, pyaar se phir kyon darta hai dil". Sung by Mangeshkar and Manna Dey, the music was composed by Shankar-Jaikishen. An evergreen love song.
3 Yeh Raat Bheegi Bheegi/ Chori Chori (1956)
https://www.youtube.com/watch?v=f1DZxkiMjRo
There was no rain situation in the song filmed on Raj Kapoor and Nargis, but the lines "Yeh raat bheegi bheegi, yeh mast fizayen" made it apt to be played in wet weather. The combination of Mangeshkar, Manna Dey, Shankar-Jaikishen and Shailendra was perfect again.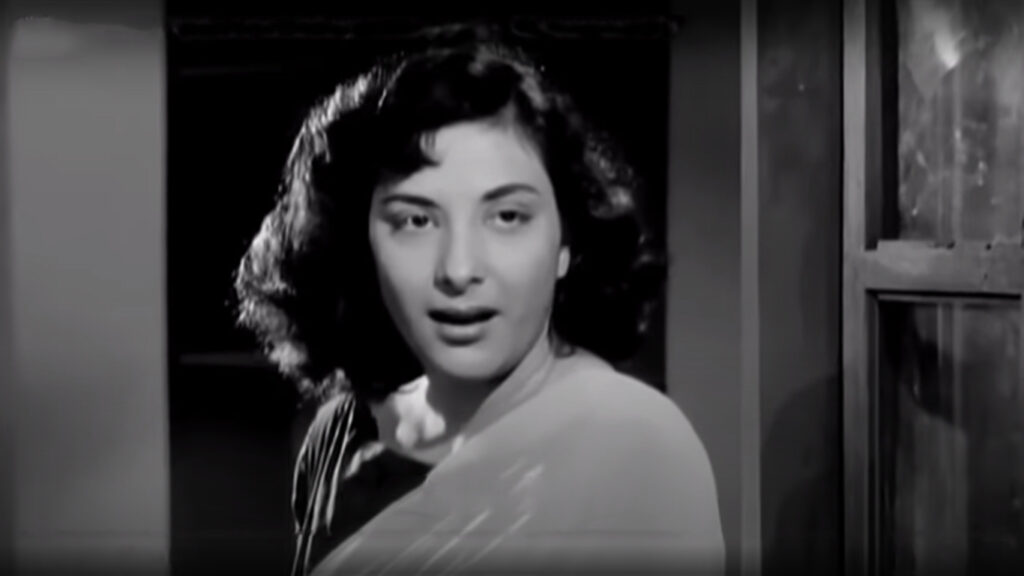 4 Ummad Ghummad Kar Aayee Re Ghata/ Do Ankhen Barah Haath (1957)
From this iconic V Shantaram film, Mangeshkar and Manna Dey sang this rain song picturised on Shantaram and Sandhya. Composed by the brilliant Vasant Desai, it was written by Bharat Vyas.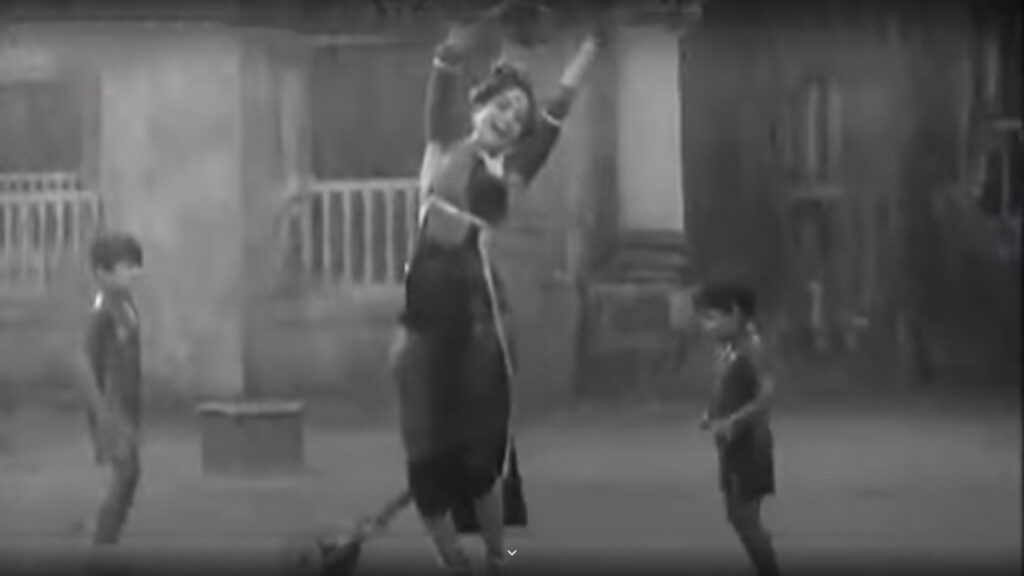 5 Ek Ladki Bheegi Bhaagi Si/ Chalti Ka Naam Gaadi (1958)
https://www.youtube.com/watch?v=mxYNdy-0CEs
Kishore Kumar and Madhubala combined on screen in this eternal classic, sung by Kishore Kumar, composed by S.D. Burman and written by Majrooh Sultanpuri. Again there was no rain situation, the only connection being the use of the term 'bheegi bhaagi' to describe the heroine. But the song had a fun element and pep that made it endearing.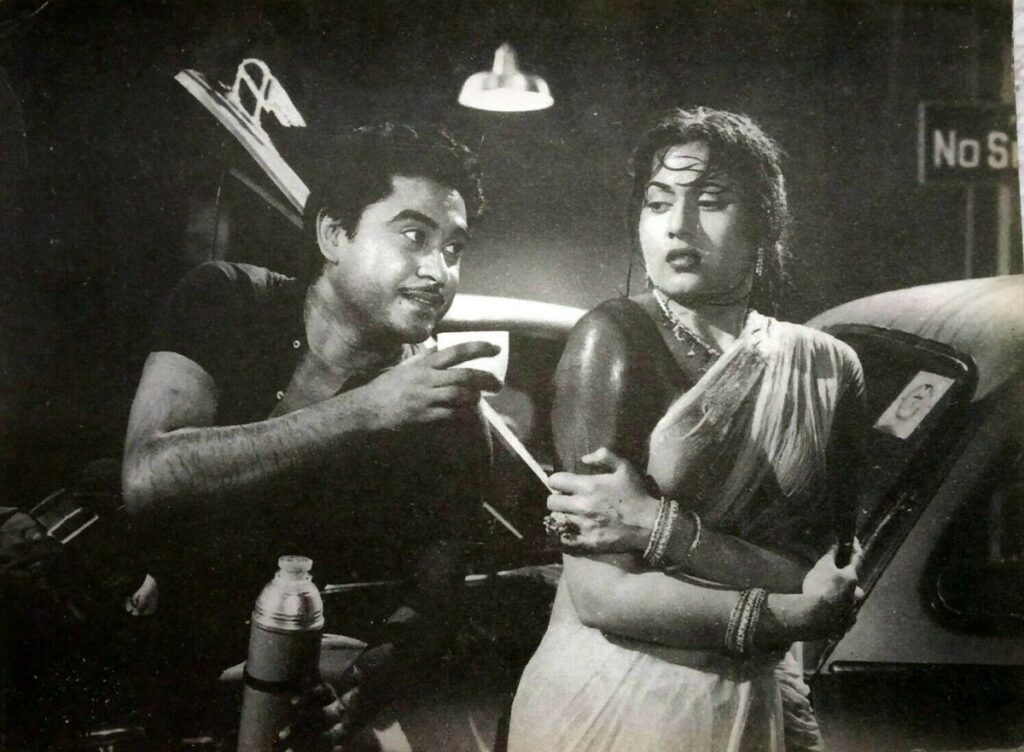 6. Dum Dum Deega Deega/ Chhalia (1960)
https://www.youtube.com/watch?v=pZsmUHNwsas
One of the best rain sequences, this was picturised on Raj Kapoor. Music was by Kalyanji-Anandji who had one of their early successes. Mukesh, who sang most of Kapoor's songs, rendered Qamar Jalalabadi's words with effortless ease.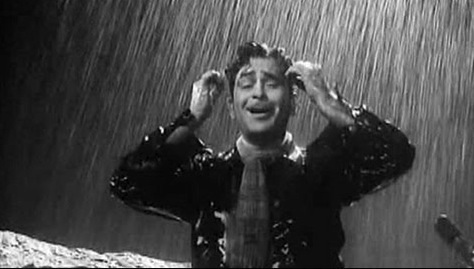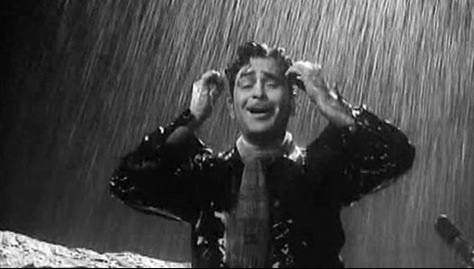 7. Garjat Barsat Saawan Aayo Re/ Barsaat Ki Raat (1960)
https://www.youtube.com/watch?v=7TnuhH3Ij-I
Though Roshan had composed a Lata Mangeshkar version of this song in the 1951 film Malhar, he chose Suman Kalyanpur and Kamal Barot to render the Barsat Ki Raat version in raag Malhar. Sahir Ludhianvi penned the lyrics (the earlier one was written by Indeevar) and the song was picturised on Shyama and Ratna Bhushan, wife of actor Bharat Bhushan. The film also had the rain song 'Zindagi Bhar Nahin Bhoolegi Woh Barsat Ki Raat' and the outstanding qawwali 'Na To Karvaan'.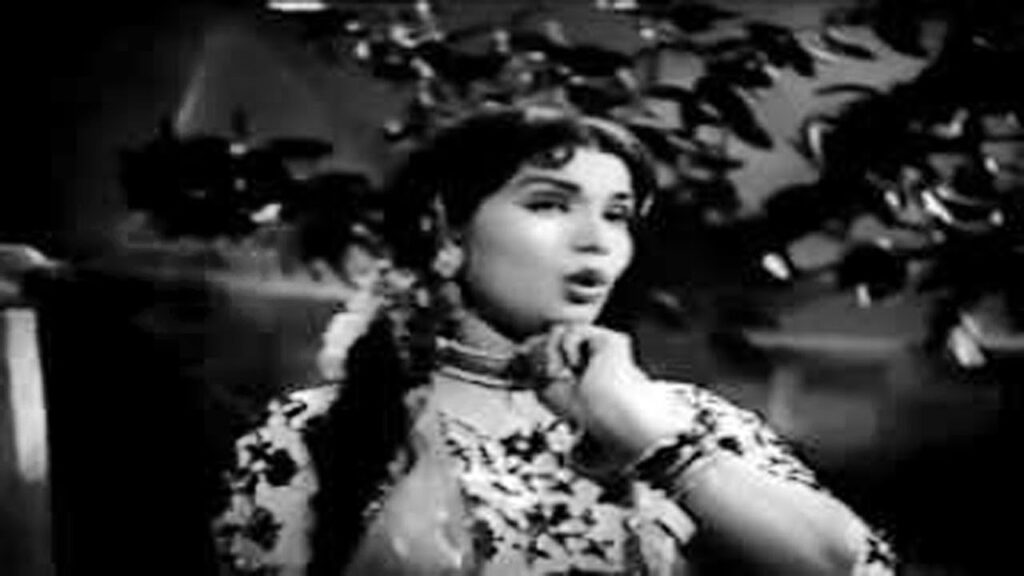 8. Rimjhim Ke Taraane Leke/ Kala Bazar (1960)
A beautiful song picturised on Dev Anand and Waheeda Rahman, and sung by Mohammed Rafi and Geeta Dutt. Music was by SD Burman and lyrics were by Shailendra. Besides the sheer melody, the song was known for its immaculate picturisation.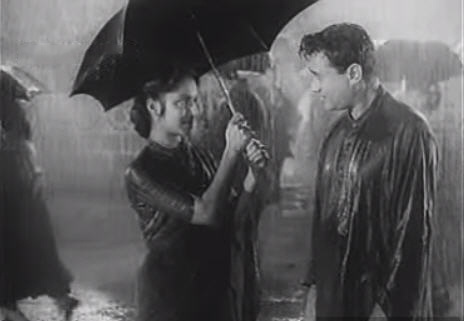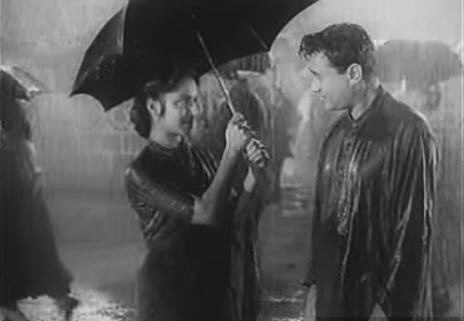 9. O Sajna Barkha Bahar Aayee/ Parakh (1960)
https://www.youtube.com/watch?v=5a7l2UzZ654
One of Mangeshkar's most popular songs, this was composed by Salil Chowdhury and written by Shailendra. The song was picturised on Sadhna and was based on Chowdhury's Bengali version 'Na Jeo Na', also sung by Mangeshkar.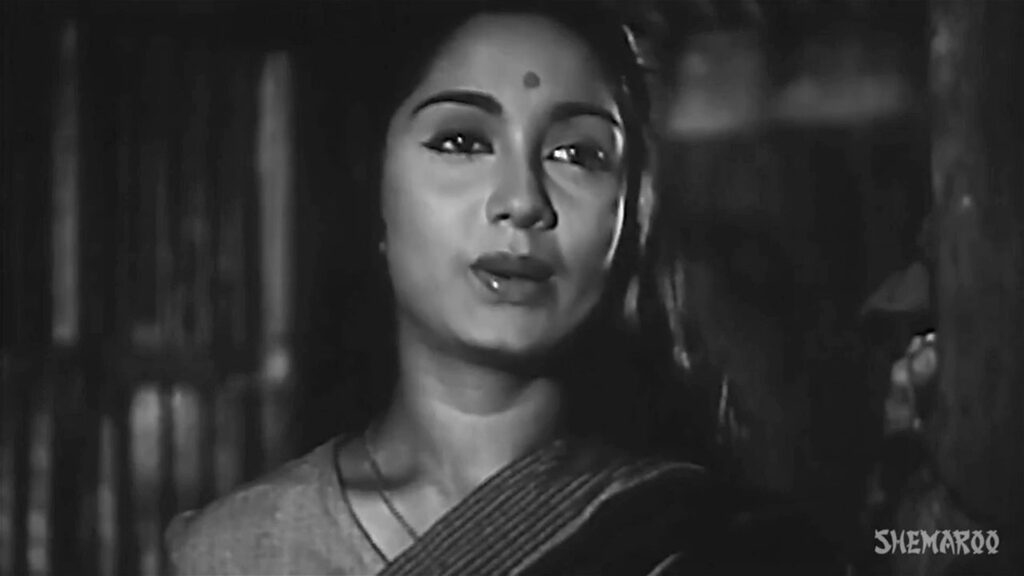 10. Aaha Rimjhim Ke Yeh Pyaare Pyaare Geet / Usne Kaha Tha (1960)
https://www.youtube.com/watch?v=Nfjw5JcalyU
The use of the words 'rimjhim' and 'geet' would make this pass off as a rain song. Picturised on Sunil Dutt and Nanda, it featured the combination of Talat Mahmood and Mangeshkar. Music was by Salil Chowdhury and lyrics were by Shailendra. This song has lilt in the truest sense.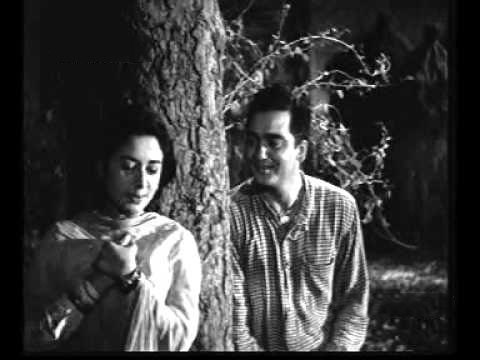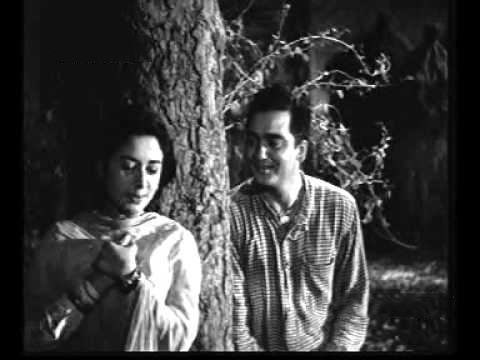 11 Saawan Ka Mahina/ Milan (1967)
https://www.youtube.com/watch?v=aUNx5YQuX-Y
Anand Bakshi's lyrics talk of rainy weather, whistling winds and peacocks. Composed by Laxmikant-Pyarelal, it was sung by Mukesh and Mangeshkar. Picturised on Sunil Dutt and Nutan, the song was a huge hit in its time, and was played on Doordarshan for years to come.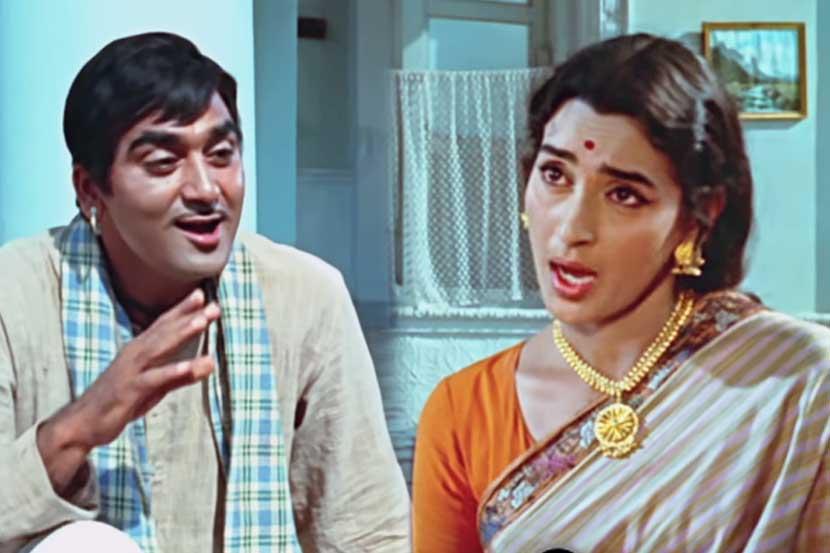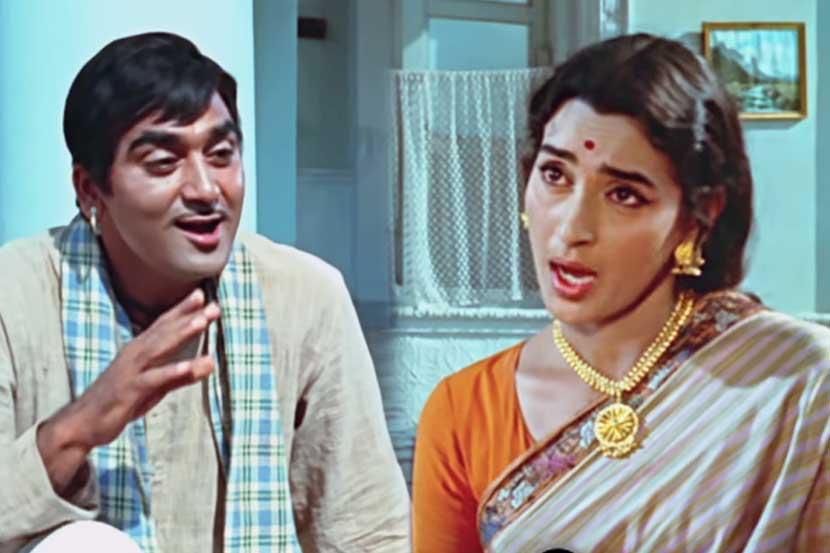 12 Rimjhim Ke Geet Saawan Gaaye/ Anjaana (1969)
https://www.youtube.com/watch?v=ZNgWVgG9n9g
Another hugely popular song by Laxmikant-Pyarelal, this was penned by Bakshi. Mangeshkar is joined by Rafi on this romantic number picturised on Rajendra Kumar and Babita. Rafi's rendition of the lines "Bheegi bheegi raaton mein" is immaculate.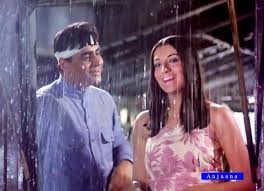 13. Megha Chhaye Aadhi Raat/ Sharmilee (1971)
https://www.youtube.com/watch?v=BYC4KIzke98
Another gem from Mangeshkar, this song is based on raag Patdeep and picturised on Raakhee. Composed by SD Burman, it was written by Neeraj, who had some great songs in the early 1970s.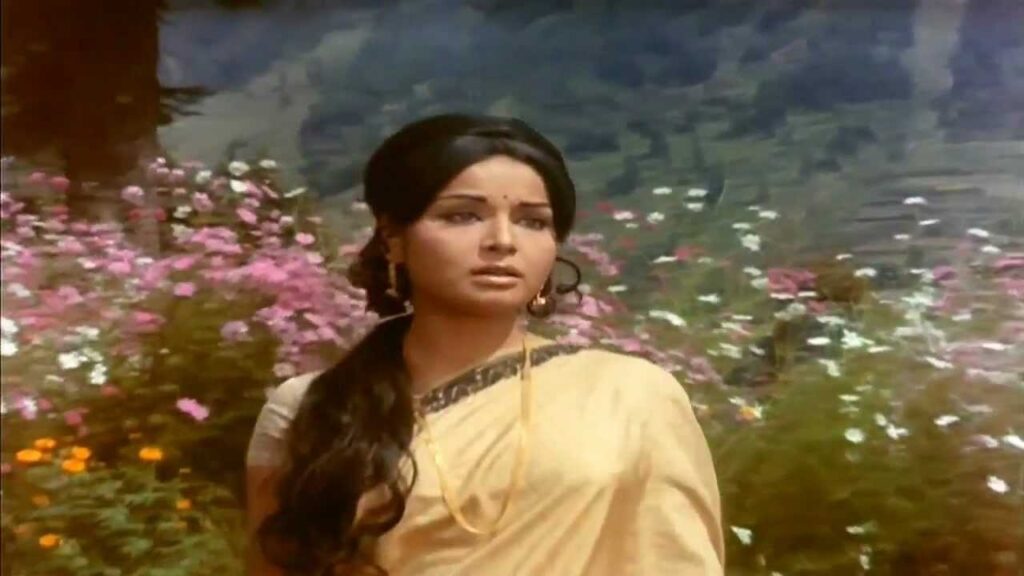 14. Bheegi Bheegi Raaton Mein/ Ajnabee (1974)
https://www.youtube.com/watch?v=7IsvJVlFyGI
Picturised on the then superstar Rajesh Khanna and Zeenat Aman, it was composed by RD Burman in his typical style. Mangeshkar and Kishore sang Bakshi's words which use metaphors effectively.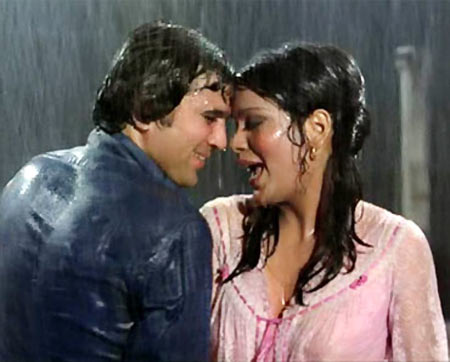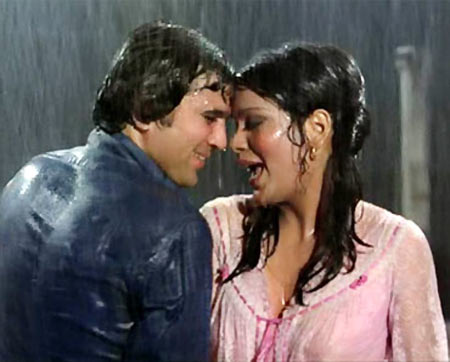 15. Saawan Ke Jhoole Pade/ Jurmana (1979)
https://www.youtube.com/watch?v=cf3sesBDqDA
With its soothing melody and brilliant rendition by Mangeshkar, this song became a favourite. Composed by R.D. Burman, it was written by Bakshi. The song was filmed on Amitabh Bachchan and Raakhee, who had some fantastic songs together in the 1970s.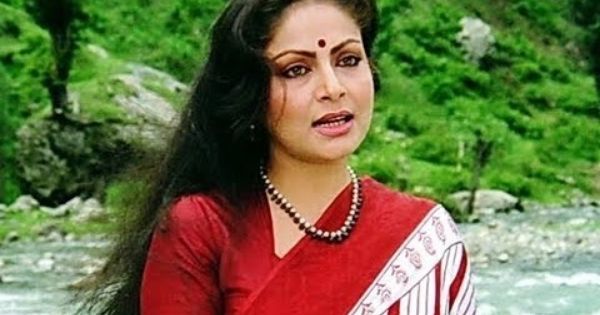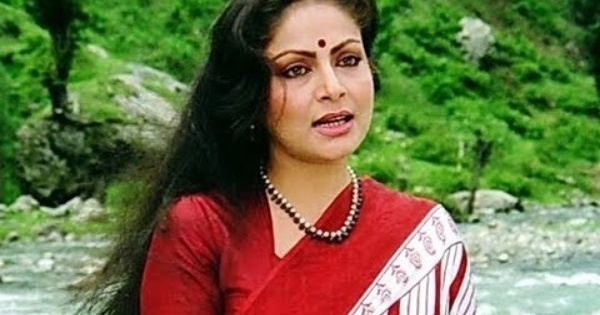 16. Rimjhim Gire Saawan/ Manzil (1979)
https://www.youtube.com/watch?v=IRPCMEJpQaw
This song has two versions, both featuring Bachchan and Moushumi Chatterjee. The Kishore version, which was a big hit, was filmed indoors, whereas the Mangeshkar version had a rain backdrop. Music was by RD Burman and lyrics were by Yogesh, who passed away on May 29 this year.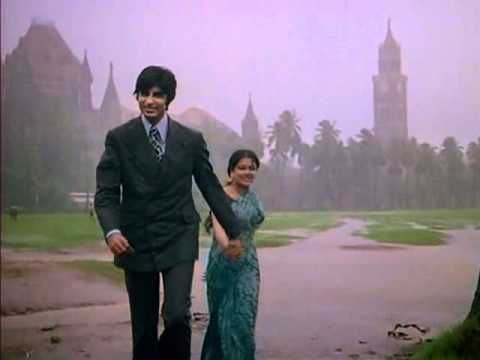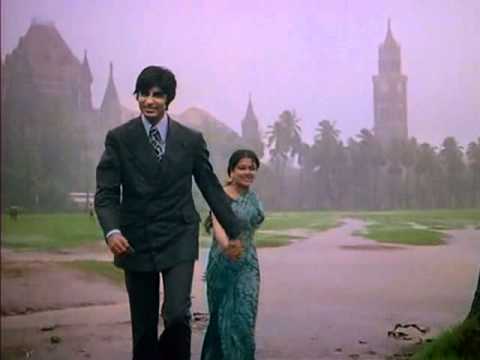 17.  Aaj Rapat Jaaye/ Namak Halaal (1982)
https://www.youtube.com/watch?v=oeQGqEQq9qw
Filmed in a rain scenario, this one featured Bachchan and Smita Patil. Kishore and Asha Bhosle got together on this tune composed by Bappi Lahiri and penned by Anjaan.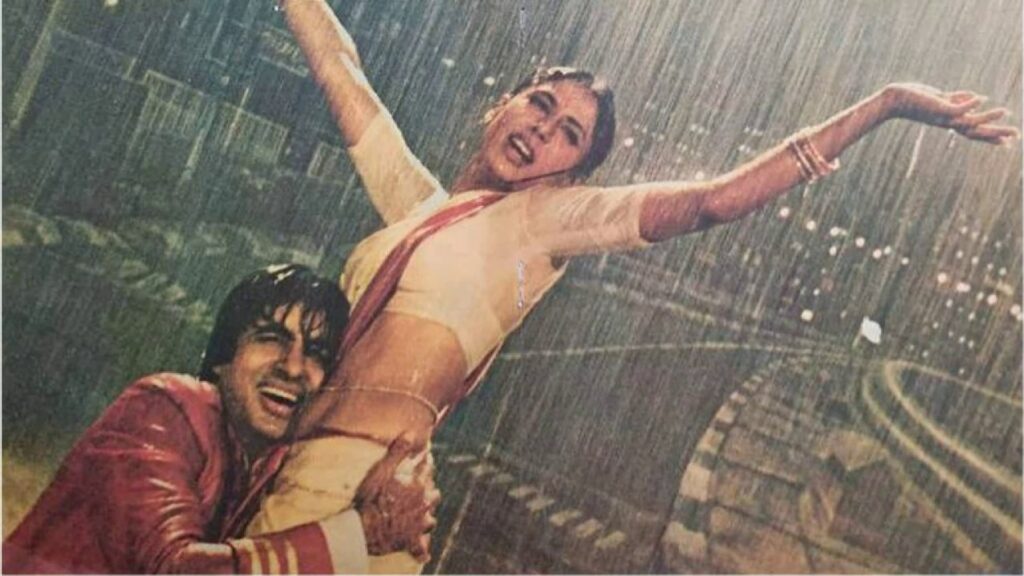 18. Lagi Aaj Sawan – Chandni (1989)
https://www.youtube.com/watch?v=qrNbG2W6IRE
Yash Chopra's film on a love triangle had some great songs. Sridevi and Vinod Khanna appeared in this one sung by Anupama Deshpande and Suresh Wadkar. Shiv-Hari created the tune to Anand Bakshi's words.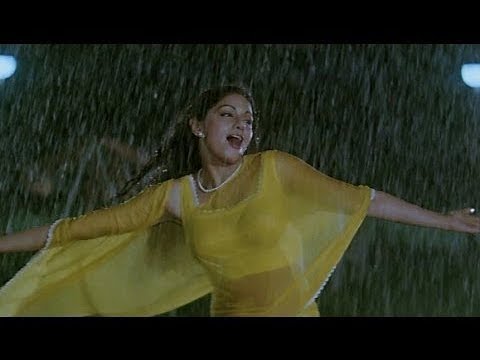 19 Rim Jhim Rim Jhim/ 1942: A Love Story (1994)
https://www.youtube.com/watch?v=i4BRuzpNUFQ
Released after RD Burman's death, 1942: A Love Story had some outstanding songs, written by Javed Akhtar. Anil Kapoor and Manisha Koirala starred in this one sung by Kavita Krishnamurrhy and Kumar Sanu.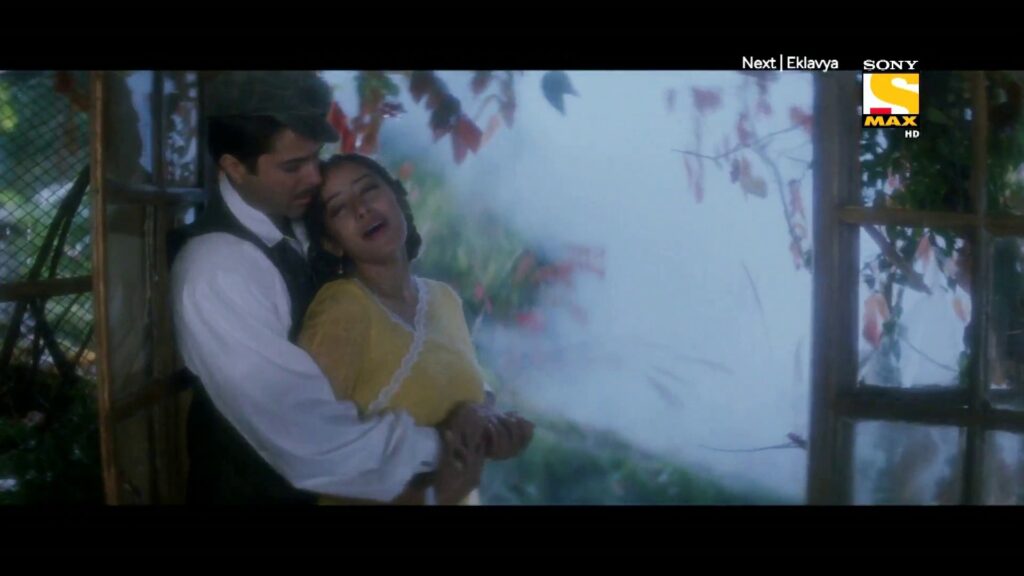 20 Ghanan Ghanan/ Lagaan (2001)
https://www.youtube.com/watch?v=GmCn31pq8i0
A group song depicting the joy of receiving the first rain, this was composed by A.R. Rahman, written by Javed Akhtar and sung by Udit Narayan, Alka Yagnik, Sukhwinder Singh, Shankar Mahadevan and Shaan. Aamir Khan and Gracy Singh appeared on screen.