In a span of 25 years, Indipop arrived, boomed… and then slowly faded out. Narendra Kusnur examines the rise and decline of the genre
Around this time 25 years ago, the Mumbai office of the record label Magnasound was extra-busy. Its next release would be Alisha Chinai's Made In India, composed by Biddu. Released in May 1995, the album was a huge success, selling five million units. The title track's video, directed by Ken Ghosh and starring model Milind Soman, was splashed over television.
Somewhere around that time, the term 'Indipop' was coined. Besides Magnasound, Crescendo Music, which eventually tied up with international giant BMG, produced a series of hits in this genre. By the end of 1996, we had artistes like Daler Mehndi, Colonial Cousins, Lucky Ali, Mehnaz, Anaida, Suchitra Krishnamurthy, Sukhbir and the sibling duo of Shaan and Sagarika. Channel V was already huge in India. With MTV being launched as a 24-hour channel in January 1996, music videos were the in thing, and video jockeys (VJs) became youth icons.
Desi energy
Yes, 2020 marks 25 years since the Indipop boom. For a good part of the late 1990s, the genre fulfilled its objective of providing a good alternative to Hindi film music which dominated the market. Sadly enough, the craze subsided by the end of the decade, and film music never seemed threatened till recently. While the euphoria lasted, many youngsters dreamt of becoming the next Indipop star, just like they are today thinking of being the next YouTube sensation.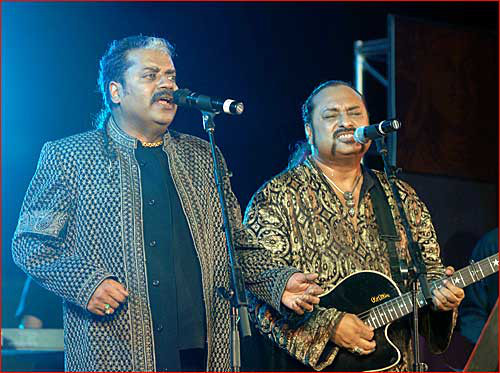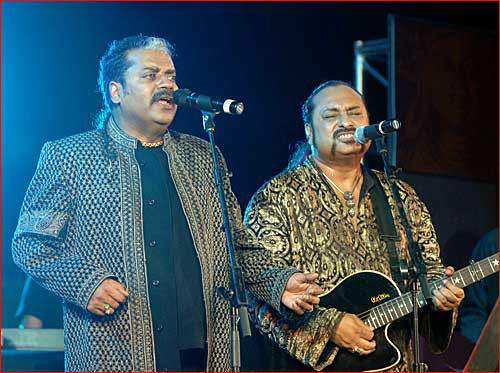 As a style, Indian pop had existed quite some time before 1995. Biddu first released the albums Disco Deewane, Star and Young Tarang in the 1980s, with Pakistani sibling duo Nazia and Zoheb Hassan. Gurdas Maan spread the reach of Punjabi music. Suneeta Rao had the hit song 'Paree', and Alisha Chinai had albums like Baby Doll and Madonna. But it was Baba Sehgal's 1992 album Thanda Thanda Pani which set the ball rolling. Shweta Shetty soon released Johnny Joker.
MTV had a short daily segment which focused on international music. In 1994, when Channel V came in as a 24-hour channel under the Star TV network, artistes and music companies felt it was a good platform to showcase their latest videos and thus promote albums. When MTV arrived full-time, the two channels competed over who would get the music video out or have artiste interviews first. By the time the Channel V Music Awards were launched later that year, many new pop stars had arrived on the circuit.
A few months after Chinai's Made In India made it big, Magnasound released Daler Mehndi's Punjabi pop album Bolo Ta Ra Ra. The title track became a rage in the north, and eventually caught on in other parts of India and abroad. With their sheer energy and dance factor, Mehndi's live shows sent audiences into a frenzy. The album went on to sell two million units.
The winning factor
What made Indipop click? And that too at a time when Hindi film music was doing well, with music directors A.R. Rahman, Nadeem-Shravan, Jatin-Lalit and Anu Malik churning hit after hit?
The main reason was that people wanted a new sound which was different from staple Bollywood fare. They were looking for a good mix of love songs and party numbers, and Indipop provided them just that. In the 1980s, ghazals had provided stiff competition to film music, but that craze had died down.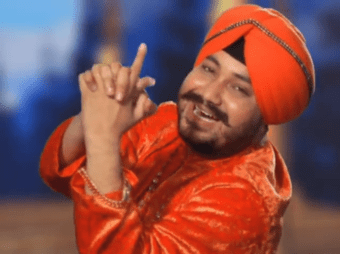 Secondly, there were a number of talented singers who just didn't get a break in Bollywood, which was then ruled by Udit Narayan, Alka Yagnik, Kumar Sanu and Kavita Krishnamurti, followed by Abhijeet and Sadhna Sargam. In that scenario, it required a completely different platform to make it big, and Indipop gave them the opportunities.
Thirdly, with music channels coming up in a big way, music was being seen and not only heard. Besides MTV and Channel V, music was shown on etc and B4U. Even Doordarshan and the general entertainment channels had music countdown shows, where Indipop was increasingly shown.
If Magnasound and BMG-Crescendo set off the Indipop wave, other companies got into the act. By 1998, the genre was in full swing. HMV, which later became Saregama India, released albums by the Aslam-Shibani duo, Raageshwari, a young Sunidhi Chauhan and Shankar Mahadevan. Times Music began by releasing remix albums, besides newcomer Abbey.
Sony Music had albums by the established Rahman, and newcomers Ritika Sahni and KK, whose Pal was very popular on the college circuit. The label even took over Magnasound's Colonial Cousins and BMG-Crescendo's Lucky Ali. Universal Music recorded the remix compilation Rahul And I, and the album Jaanam Samjha Karo with the legendary Asha Bhosle. Venus Records had the smash qawwali-pop hit Tum To Thehre Pardesi by Altaf Raja, besides releasing Hema Sardesai's Hindustani Gudiya. Virgin Records began with the instrumental album Eastern Journey by Biddu, before signing on Chinai and Shubha Mudgal. In 1999, Sonu Nigam, known as the host of the TV programme Sa Re Ga Ma, had a hit with the T-Series album Deewana.
Some artistes had unique sounds. Mehndi's success kicked off the whole bhangra-pop movement. Lucky Ali's album Sunoh had a good blend of simplicity and soul. Silk Route were to use that formula effectively later. Colonial Cousins blended Indian and western sounds. Delhi-based Euphoria, led by Palash Sen, started a trend in Hindi-rock, and Indian Ocean, also from the capital, became a big-name in fusion-rock. The bands Aryans and Agosh attracted youngsters. Acts from Pakistan, like Junoon, Ali Haider and Strings, attracted audiences in India with their distinct blends.
A major development took place when Colonial Cousins did its MTV Unplugged album, the first Indian act to be part of the prestigious global series. For Indipop, everything was hunky-dory till the end of 1998.
Going wrong
But as they say, good phases might not last forever. Overnight, things began to go wrong, and by the time one realised that, the slide had begun. To begin with, anyone and everyone wanted to become an Indipop star. Even those without any talent were promoted by labels, as long as they looked good and were video-friendly. More emphasis was given only to creating a popular video, than on providing eight good songs in an album.
In a bid to discover talent, some experiments were carried out. In 2002, Channel V and Times Music decided to form a girl band through a talent hunt contest. The result was the much-hyped group Viva, whose debut album lacked in terms of quality. Other manufactured groups like A Band Of Boys, Aaria and Aasma came in but never created the kind of impact one expected.
Thirdly, everybody was trying to stick to previously-successful formulae. The result was that most new albums were repetitive or gave listeners a heard-it-before feeling. The music channels started showing more of youth lifestyle programming, reducing music content. After a three-year run, Channel V discontinued its awards ceremony. Finally, rather than creating original content, the industry's focus shifted towards remixing old Hindi film songs.
Only a few acts succeeded in the early 20th century. These included Shaan's Tanha Dil, the Bhosle-Adnan Sami album Kabhi Toh Nazar Milao and Kailash Kher's Kailasa. Many pop singers like Nigam, Shaan and KK moved into Bollywood territory. Hindi film music continued to rule, with a set of new music directors lending freshness. The Indipop dream was over.
Today, popular non-film music has returned in a big way. The focus has shifted from albums to singles, launched on YouTube and online streaming platforms. Though some popular acts have mushroomed, there are no stars in the league of Chinai, Mehndi, Colonial Cousins or Lucky Ali. Hopefully, the industry will learn from past mistakes. The only thing in favour of this genre is that Hindi film music is in a dismal state today. The future of both film and non-film music will be decided this year.