Remarkable in a fast-changing world, Lux has maintained its USP for nearly 100 years, writes Prabhakar Mundkur
When Helen Landsdowne Resor, the wife of Stanley Resor who ran the erstwhile J Walter Thompson company thought of the line 'The Soap of the Stars', she may not have known that she had written a remarkable baseline that would last almost a hundred years for the Lux brand.
Resor is the first woman in American history to design and implement national advertising campaigns. She was included in the Advertising Hall of Fame posthumously in 1967.
The brand was founded by the firm Lever Brothers, now Unilever, in 1899. The name changed from Sunlight flakes to Lux in 1900. Lux Soap was launched in the US in 1925 and in the UK in 1929. A few years later Lux became available in India and the famous Leela Chitnis was the first star to endorse Lux in India.
The brand now has a history of glamour and pleasure for 96 years.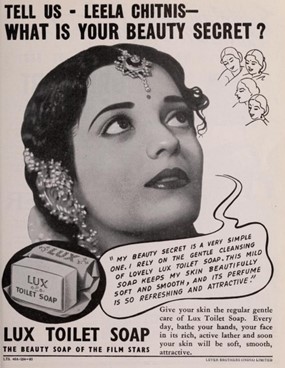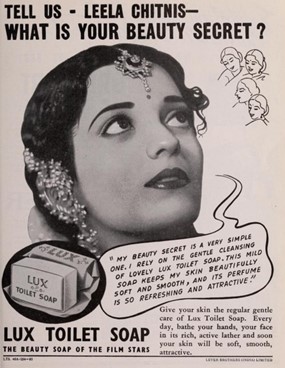 Film stars those days were placed on a pedestal. The world had already been through one war and was headed for another. The movies provided an escape for ordinary men and women. The theater was their refuge to forget the troubles of the war or the Great Depression. For those two or three hours in a movie theater, it was a world of make believe.
Hard work
People yearned to know the secret life of stars. In many ways they still do. They want a peak into the life of stars because they think that their world is exciting compared to their own dreary lives. Lux capitalised on this thought in their TV and Cinema films. The star was always shown in her own private moments always enjoying a luxurious bath with Lux. The Lux films typically ended with the star outdoors perhaps attending a gala premier with light bulbs flashing and being engulfed by scores of photographers, journalists or other people. Other films showed the star on the sets of a film and the hard work she had to go through in that glamorous world.
Glamour itself of course has gone through change through the decades. In the early years glamour was inaccessible, it was only meant for the stars. But with time glamour could be acquired to anyone who could afford it.
I don't mind being burdened with being glamorous and sexual. Beauty and femininity are ageless and can't be contrived, and glamour, although the manufacturers won't like this, cannot be manufactured. Not real glamour; it's based on femininity." – Marilyn Monroe
There was a time when women wore lipstick and make-up only on special occasions or for that special evening out. But soon enough glamour became everyday. It became almost an essential of all femininity. In India, for example when Lakme was launched, it was taboo amongst middle class Indian women to wear lipstick because, believe it or not, lipstick was associated with the flesh trade. Lakme was launched in 1952 as a subsidiary of Tata Oil Mills. You can well imagine our association with beauty and makeup almost 70 years ago.
Portraying accessibility
As glamour changed, so did Lux. Lux portrayed the accessibility of today's stars and everyday glamour. The star was no longer on a pedestal. She was accessible, she was just another person, the girl next door, like you or me.
Once upon a time Lux made the claim '9 out of 20 stars use Lux', a claim that perhaps is no longer true. But practically hundreds of stars have endorsed Lux all over the world earning it the title of the Soap of the Film stars' something that no other soap can ever take away from it.
In retrospect, Helen Landsdowne Resor had written an immortal line for a near immortal brand. A hundred years is a lifetime that many of the current brands in the world may never see. In many ways Lux is ageless. As Coco Chanel once famously said, "You can be gorgeous at thirty, charming at forty, and irresistible for the rest of your life."