YR Anand takes a close look at the phenomenon that was Simon and Garfunkel
Hello darkness, my old friend
I've come to talk with you again
Because a vision softly creeping
Left its seeds while I was sleeping
And the vision that was planted in my brain
Still remains
Within the sound of silence
Rock music fans all over the world easily recognise these lines, with its melodic starting chords, as the start of one of the most recognisable songs in rock history. This was the song that catapulted Simon and Garfunkel to fame and glory.
Many across the world became their fans listening to the soundtrack of the 1967 Mike Nichols film The Graduate. The film, of course, was a breakthrough for the young Dustin Hoffman. They story goes that while writing "Mrs. Robinson", Paul Simon considered the title "Mrs. Roosevelt". When the director Mike Nichols got to know about it, he said, "Don't be ridiculous! We're making a movie here! It's Mrs. Robinson!" And this acted as a booster to the already increasing popularity of the Simon & Garfunkel story.
Paul Simon and Art Garfunkel were both typical second, third generation Jewish immigrants, living in New York city. They met each other while in the same school and started singing together. By 1957, while still in their teenage years, they were performing publicly and even had singles made. At this time, they were performing under the name Tom & Jerry, the name given to them by the record company Big Records. Initially, they were singing in the folksy style like Everly Brothers. Shortly after, they parted company and Paul Simon started pursuing a solo singing career including travelling.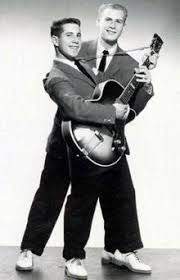 In the meantime, the duo continued studying. Garfunkel studied architecture and mathematics from Columbia University. He ultimately earned a BA in art history, followed by an MA in mathematics education. Simon majored in English literature from Queens College of City University of New York He also attended Brooklyn Law School for a while.
In 1963, they regrouped and signed up with Columbia records as Simon & Garfunkel, and released their first studio album Wednesday Morning, 3 A.M. This did not do well. None of the tracks reached any popularity, though it has an early version of The Sound of Silence. They parted company again and Simon returned to a solo career, this time in England. There, he met Kathy Chitty and she is the Kathy in "Kathy's Song" and "America".
In 1965, a new version of "The Sound of Silence" became a major hot on U.S. AM radio. It reached number one on the Billboard Hot 100. Simon and Garfunkel reunited and under the CBS label, released The Sounds of Silence album. This contained some of the earlier singles. 
During this time, they also released the single; Homeward Bound. This was originally released in the UK as part of The Sounds of Silence album. But it was subsequently replaced by another song and Homeward Bound became part of the next album. It is a lovely ballad about loneliness and the life of a traveling artist, such as the stanza below:
Every day's an endless stream
Of cigarettes and magazines
And each town looks the same to me
The movies and the factories
And every stranger's face I see
Reminds me that I long to be
Homeward bound
Simon also recorded his first solo album, The Paul Simon Songbook, in 1965. It has future Simon & Garfunkel staples such as "I Am a Rock" and "April Come She Will".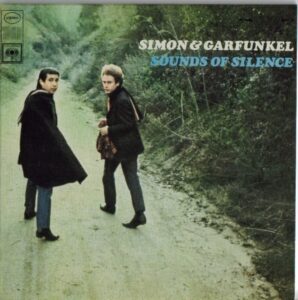 The Sounds of Silence album is a collection of great songs, which can all be hummed along to. Many of the duo's songs are written by Paul Simon. They are excellent poetry in most cases and very philosophical. Unusually, many of the songs in this album had been part of solo work done by Simon earlier or some work done together. For instance, acoustic versions of "I Am a Rock", "Leaves That Are Green", "April, Come She Will", "A Most Peculiar Man", and "Kathy's Song" were all part of the first Paul Simon album. But they make a great impression as a duo singing with elegant melodic background music and great harmony together. 
Anji is a wonderful guitar solo piece, which was a cover version of a song by a friend of Paul Simon from England. "Richard Cory" was based on the poem "Richard Cory" by Edwin Arlington Robinson and is set to lovely music. The lyrics as usual are very thoughtful.
The Sounds of Silence was put together in a hurry. So, to capitalise on their newfound success, Simon & Garfunkel spent time crafting the follow-up studio album, which was Parsley, Sage, Rosemary and Thyme, which was issued in 1966. They continued touring the country and college campuses. 
The album opens with "Scarborough Fair"and the words of the album title are embedded in the lyrics. It is a traditional ballad, combining nice guitar accompaniment and delicate chimes added with harpsichord embellishments. And who can forget the beautiful and melodious chorus in the background? The album featured Homeward Bound, which was already a well-known single by then.
Film director Mike Nichols, then filming The Graduate, had become fascinated with Simon & Garfunkel's music. This resulted in their collaboration for the film. As per the deal, they wrote three new songs for the film, one of which was Mrs. Robinson. The soundtrack album was also extremely popular. 
Bookends was the third studio album by them. This was an album that tried to explore life's journey from childhood to old age. Simon's lyrics concern youth, disillusionment, relationships, old age, and mortality. The album features such well known melodies as Bookends, America, Old Friends, At the Zoo and of course Mrs. Robinson.
Bookends, alongside the Graduate soundtrack, made Simon & Garfunkel the biggest rock duo in the world that year. But, by then Paul Simon had started to feel an urge to follow a solo career. 
Garfunkel also started acting during this period, after the success of The Graduate. Among his notable appearances were in Catch 22 and Carnal knowledge both directed by Mike Nichols.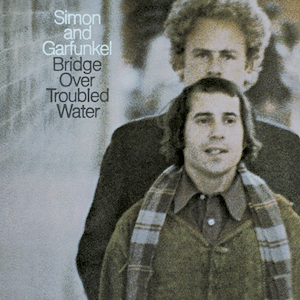 Bridge over Troubled Water was Simon & Garfunkel's fourth and final studio album and was released in January 1970. It topped the charts in many countries and became their biggest selling album ever.
This album is also a collection of songs, every one of which is a classic. It includes two of the most critically acclaimed and commercially successful songs, "Bridge over Troubled Water" and "The Boxer". These have been listed on Rolling Stone's 500 Greatest Songs of All Time. They are also among the most performed songs in rock music over the decades. 
The title song was influenced by gospel music, which was holding sway over Simon at that time. The Boxer, a lovely ballad was one of the toughest songs to record for them. The recording session lasted over 100 hours and took place at several locations. The lyrics to this also touch the heart strings deeply. The chorus of the song, the nine-time chanting of the simple "lie-la-lie", is surely among the most hummed refrains in rock music.
"The Boxer" was originally written with a verse that is not present in the Bridge over Troubled Water album version. But it has been performed in subsequent appearances of the duo many times. It paraphrases this song beautifully:
Now the years are rolling by me—
They are rockin' evenly.
I am older than I once was,
And younger than I'll be.
That's not unusual;
No, it isn't strange:
After changes upon changes
We are more or less the same;
After changes we are more or less the same.
Sadly, for music lovers, the duo split up after this album was released. For the first few years they did not communicate frequently. But subsequently they performed together occasionally for benefits and fund raising.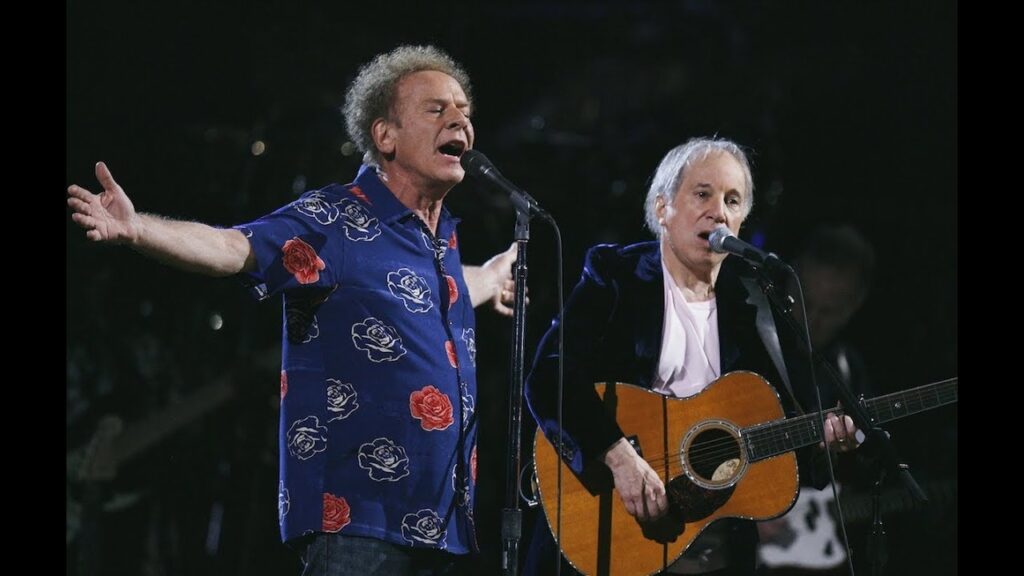 To help alleviate New York's economic decline, a concert was arranged in in Central Park on September 19, 1981. This attracted more than 500,000 people, at that time the largest ever concert attendance. The live album of the show, The Concert in Central Park, became a smash hit all over the world. After this they continued working on concerts a few times. But there was a no more sustained collaboration like in the past. Many anthologies and collections have been released rehashing the existing music.
In 1990, they were inducted into the Rock & Roll Hall of fame.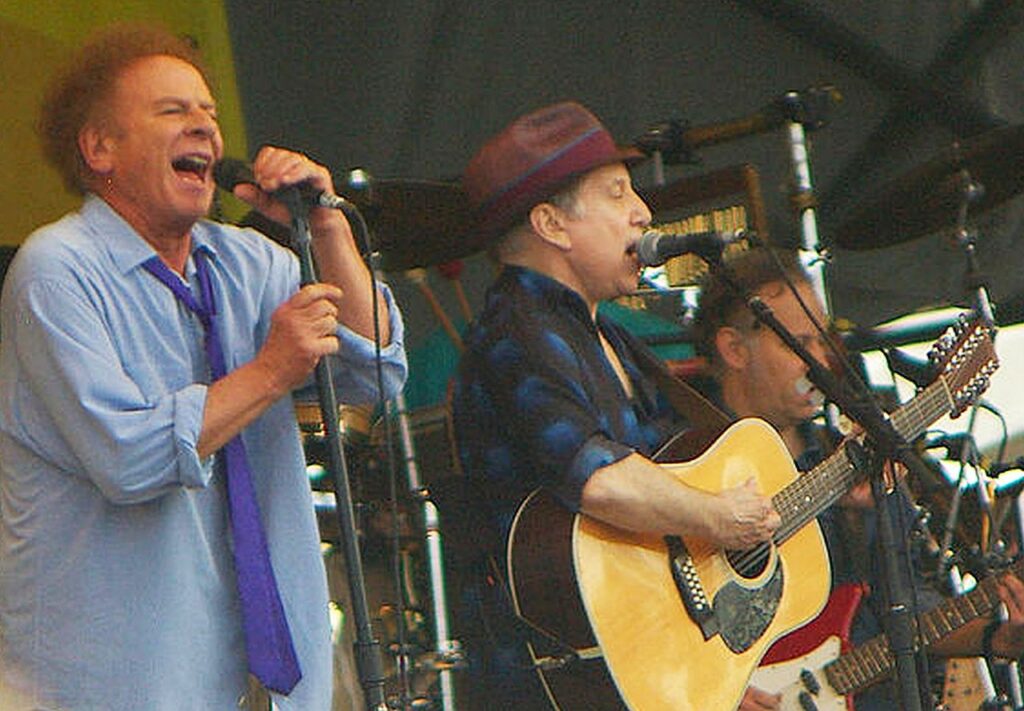 After the breakup, Art Garfunkel acted in a few movies. He also started working as a mathematics teacher, teaching geometry to high school students. Then he released two albums Angel Clare and Breakaway. Both of them were moderately successful critically and commercially. Right through 1980 to 2000 he battled personal setbacks and depression. But he has been making frequent appearances since then and releasing music.
Paul Simon on the other hand, had a successful solo career since the breakup. In 1970, Paul Simon was released in 1972, preceded by his first experiment with world music, the Jamaican-inspired "Mother and Child Reunion". The single was a hit. The album received universal acclaim, with critics praising the variety of styles and the confessional lyrics. It later spawned another hit with "Me and Julio Down by the Schoolyard".
Simon's next project was the pop-folk album, There Goes Rhymin' Simon. It contained some of his most popular and polished recordings. The lead single, "Kodachrome" was also a great hit. Still Crazy After All These Years was his next album. The single from the album, "50 Ways to Leave Your Lover" reached the top spot of many charts.
One-Trick Pony and Hearts and Bones followed to moderate success.Then came Graceland. This features an eclectic mixture of several genres like pop, rock, a cappella, zydeco, isicathamiya, and mbaqanga. Simon wrote songs inspired by the recordings made in Johannesburg, collaborating with African and American artists. It was his most successful studio album and his highest-charting album at the time.
In 1990, he was inducted into the Rock & Roll Hall of Fame as a solo artist. And he continues to be a successful musician collaborating with many well-known musicians.