Under the Indian Constitution, every citizen is guaranteed certain rights, which are thought to be the foundation for a happy life, writes Sonavi Kher Desai
Thomas Jefferson, the third president of the United States of America, and a lawyer, said: "We hold these truths to be self-evident: that all men are created equal; that they are endowed by their Creator with certain unalienable rights; that among these are life, liberty, and the pursuit of happiness."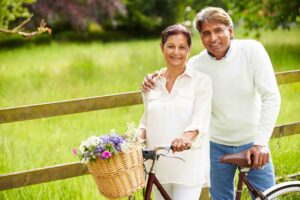 Young or old, we all seek happiness. How easy is it for a senior citizen in India to enforce his or her unalienable right to the pursuit of happiness? And how successful would the pursuit be? Under the Constitution of India, every citizen is guaranteed certain rights, which are thought to be the foundation for a happy life. These rights include Justice, Liberty, and Equality for all.
Through the Directive Principles of State Policy, the Constitution aims to provide the right to education and to work in cases of unemployment, old age, sickness and disablement. It also seeks to ensure the protection of educational and economic rights of weaker sections of society, which includes senior citizens. These rights underpin senior citizens' ability to pursue happiness in the autumn of their lives. But eventually, achieving that happiness is largely up to the individuals themselves.
It is said that life can only be understood backwards although we have to live it going forward. In other words, one has to make a concerted effort to create a happy senior life for oneself, so that one can look back with satisfaction as one enjoys the fruits of that effort. It is therefore important to plan for later years when one is younger.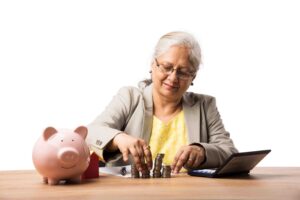 The concerns a person faces on becoming a senior citizen are mainly related to finance and health.The right to education and work ensures that we have the opportunity to get qualified and find employment. Life is made up of time, which ticks away faster than we think. If we understand that our time is actually limited, we will begin to plan our finances and healthcarewhen we are younger and in a better position to do so. And we will comfortably reap the benefits of that in later years. As we get older, money is also needed for medical treatments. It is therefore important to take expert advice and have a savings plan with inflation in mind. Having enough resources will help in being secure in later years.
The government implements pension and benefits schemes and programs for seniors under several ministries viz. Rural Development, Health & Family Welfare, Finance, Home Affairs, Railways, and Civil Aviation. The Pradhan Mantri Vaya Vandana Yojana (PMVVY) is a recent pension scheme launched in 2017 and operated by LIC. Senior citizens have a right to avail of these schemes and benefits for a richer life experience.
The Directive Principles also seek to provide employment in old age to enable senior citizens to earn a living. Being independent and living a life of dignity are essential elements of a happy life. The National Policy, formulated by the Social Justice and Empowerment Ministry in 1999, also aims to help seniors live with security and dignity.
Another issue of concern to senior citizens is abandonment by family members and maintenance. The government has enacted the Maintenance and Welfare of Parents and Senior Citizens Act, 2007, to safeguard the rights of the elderly with penal provisions for abandonment. This gives senior citizens the ability to enforce their rights through special Tribunals set up under the Act.
However, the Constitution and legislation are only tools that senior citizens can rely on to ensure that their right to lead a happy life is protected. As we get older, the secret to happiness is to retain the enthusiasm of youth, to keep learning, and to engage in different areas of life to maintain social contact and keep loneliness at bay. The role of legislation is to provide support when our right to pursue happiness is being obstructed. Our happiness is determined by our attitude to life, and our attitude is made up of our thoughts. A positive mindset, the ability to laugh, and living in the present moment lead to a happy frame of mind.