Hard on the heels of the Covid-19 pandemic, the plight of countless migrant workers walking across the country to reach home is India's biggest tragedy since Partition, writes Vickram Sethi
If the Holocaust was the biggest tragedy for the Jews, then the Partition was India's biggest tragedy. Now we are watching lakhs and lakhs of migrants walking all the way home, wherever their home is. To me this is India's biggest tragedy after the Partition. It is the mother of all road shows; now the whole world knows the face of the real India and also Indians themselves.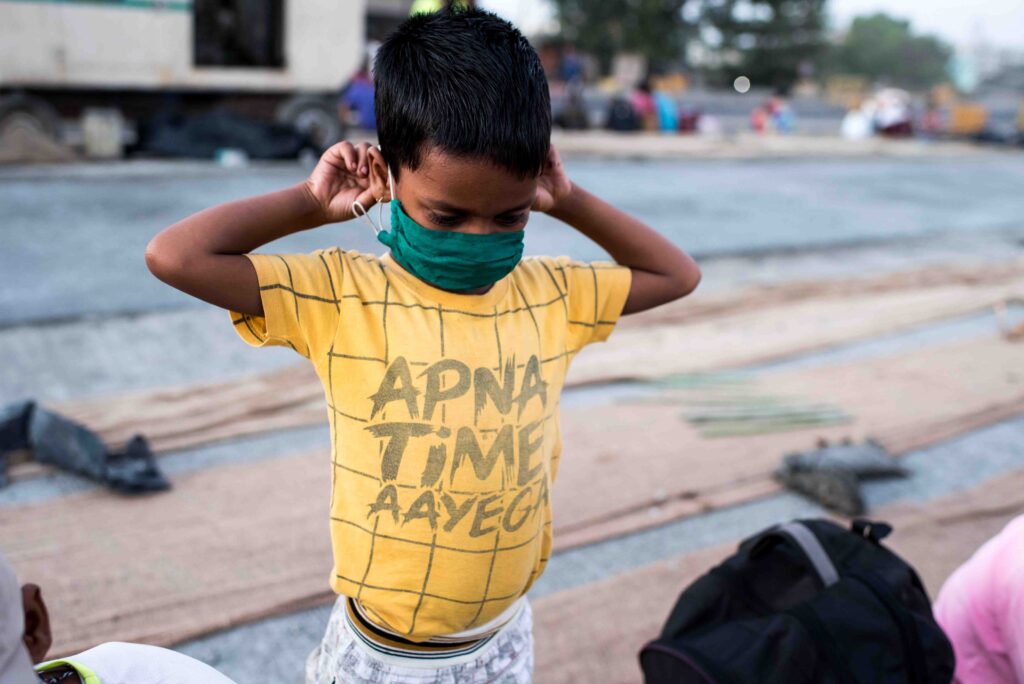 For about over a month we have seen images and stories of lakhs and lakhs of migrant workers trudging thousands of miles across the length and breadth of this country. Watching a sea of humanity walk from one place to the other; young able-bodied men and women begging for food, standing in long queues from 6 in the morning hoping that at 12 noon when their turn comes, they would be able to get some food. During this trudge, many may have died, parents could have abandoned their little kids because they no longer could feed them. The migrants have one compulsive emotion and that is the need to get back to their family – parents, wife and kids. This is extreme cruelty. Human suffering at its worst. Why did this happen? Who subjected these people to such extreme cruelty?
Why didn't someone take over the dhabas on the way and give these people free food, simple dal-khichdi that could provide warmth in the stomach, water to drink and a place to rest before moving on or even a pair of shoes to walk home. What you see in this mass of humanity is an explosion of cooperation, where the poor have walked through this cruel journey together with their friends, brothers, families and children. Each one has cared for the other. This kind of empathy is a quality of the poor.
No one's people
The tragedy of 16 people crushed to death on the tracks near Aurangabad should hurt us and prick our collective conscience. Where are the netas who promise the world when they come to seek votes? May be a few of them should do the 500-mile trek across the country to understand what real hardship is. Can India see its own poverty? Does it make you feel sad? For a moment, get out of yourself and look at your face in the face of the poor to understand what poverty is. Do their lives have any meaning? What do words like social distancing, self-esteem, dignity mean to this mass of invisible labourers who are no one's people. What would happen once they get home? Are they carrying the virus back with them amongst all their burdens? What kind of a life will they go back to?
It is cruel to see and hear statisticians, political analysts, economists, social activists and a whole bunch of people who appear on television mouthing platitudes on the poverty line, the GDP per capita, all the schemes that the government is implementing to make life better… soon a lot of armchair spokespersons whose job is to speak will make PowerPoint presentations on how they are working to improve the life of these migrants. I doubt if any of them have even seen the reality of their poverty or even looked at them in their face. What is bad, is that they will pass all kinds of judgments on inane issues but will never get to the core of the problems faced by the migrants.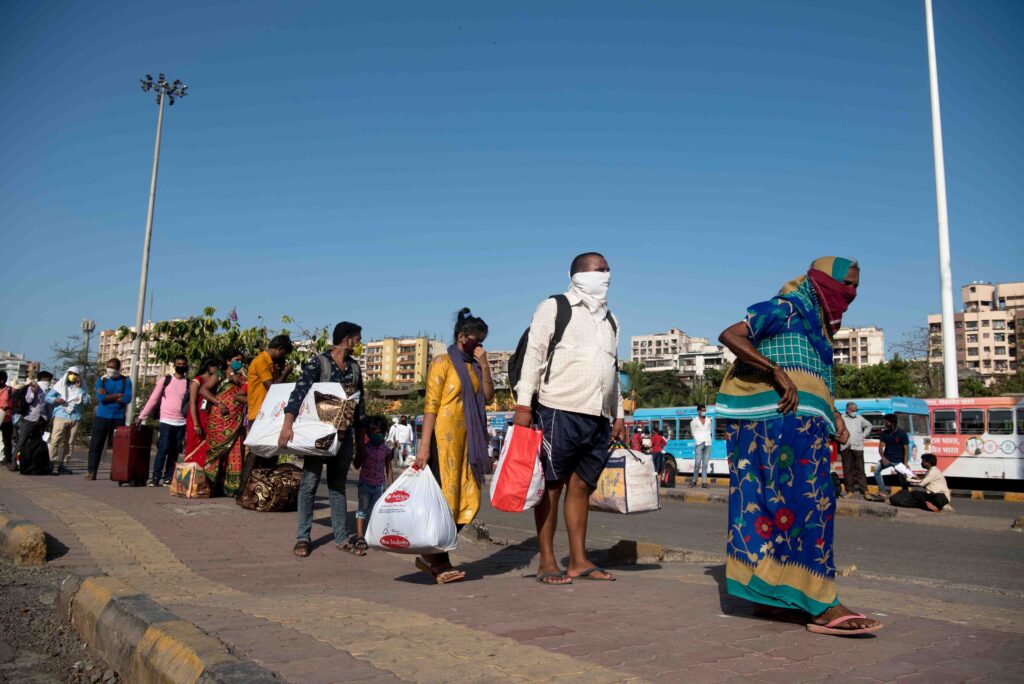 Where is the love and compassion for the poor? Even after so many days they are still dithering on providing transportation through rails, roads and such. Is this the superpower we call ourselves? Again, on television we will see yet another statistic on so many millions that have been added to the poverty numbers. The line of poverty if u can see, it exists in our eyes and that's where we need to find it. What is the meaning of democracy for the poor? Actually nothing! People who are below the poverty line are probably out of the democratic process.
The binding factor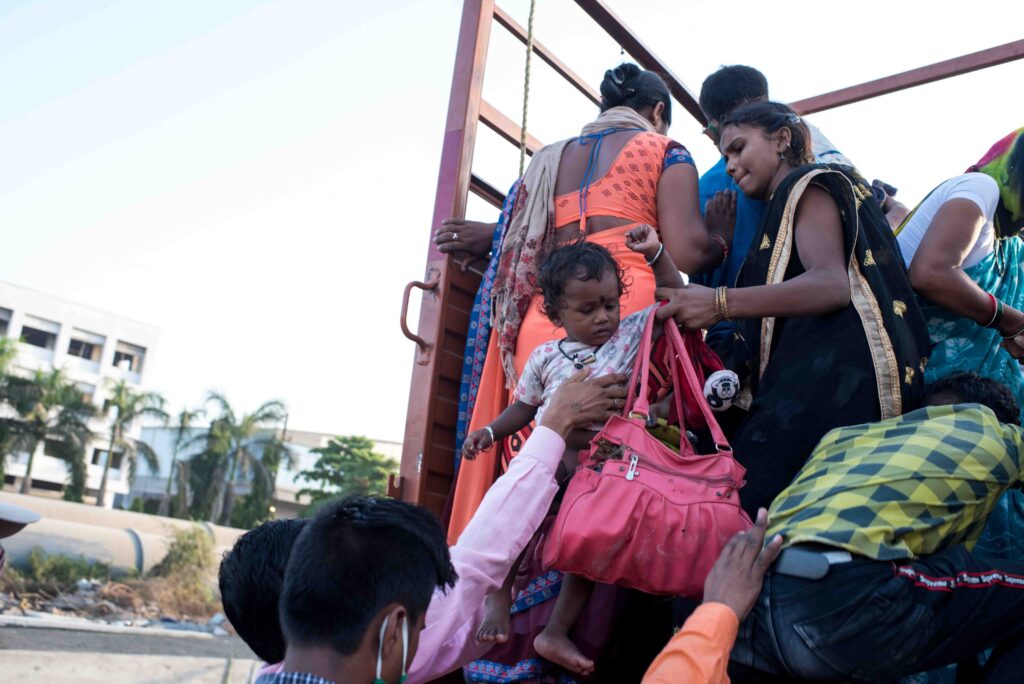 Poverty is also a great binding factor, in recent times there has been a surge of anti-Muslim rhetoric amidst this Covid-19 crisis. You see rich people coming out of their kothis and asking the sabjiwallah his name, wanting to see his Aadhar Card (thank god, the person stopped there) to find out whether he is a Hindu or a Muslim. While they were at it I wish someone could have asked, what is the religion of gaajar, matar, gobi, palak, methi…? Do we know the religion of water? Unfortunately, this anti-Muslim rhetoric has moved up even to the top and the middle class, where Hindus and Muslims have problems with each other but not so the poor. Go to the slums in Mumbai – Kherwadi, Geeta Nagar, Dharavi, Worli, Govandi… the Muslim neighbour carpenter will often volunteer to create the neighbour's Ganapati pandal and his wife would probably lend a helping hand in rolling out the modaks. Poverty is lack of cash and not lack of character.
India's international image has taken a huge downgrade with the visuals of the migrants walking home. The anti-Muslim rhetoric has hurt the Hindus who are a minority in the rest of the world. When the government of UAE has to send a representative on the inter-faith council to the USA they send a Sikh, Surinder Singh Kandhari, to represent them. There is a lesson here for us.
Hopeless future
What happens when people lose hope? After such a long and horrible journey home, is life fair to them? What kind of life will they have once they have reached home? Would there be any employment opportunities? They lived on the fringe in the city and tried to create a life for themselves. The calamity of walking back, the darkness that will embrace them shattering a million dreams. They came to the city in the first place to create a new life for themselves; wanting to send their children to angrezi medium schools, clothes from Fashion Street, the big occasion of their child's birthday celebration at McDonald's. Now will they ever have enough money to save for a future that doesn't exist?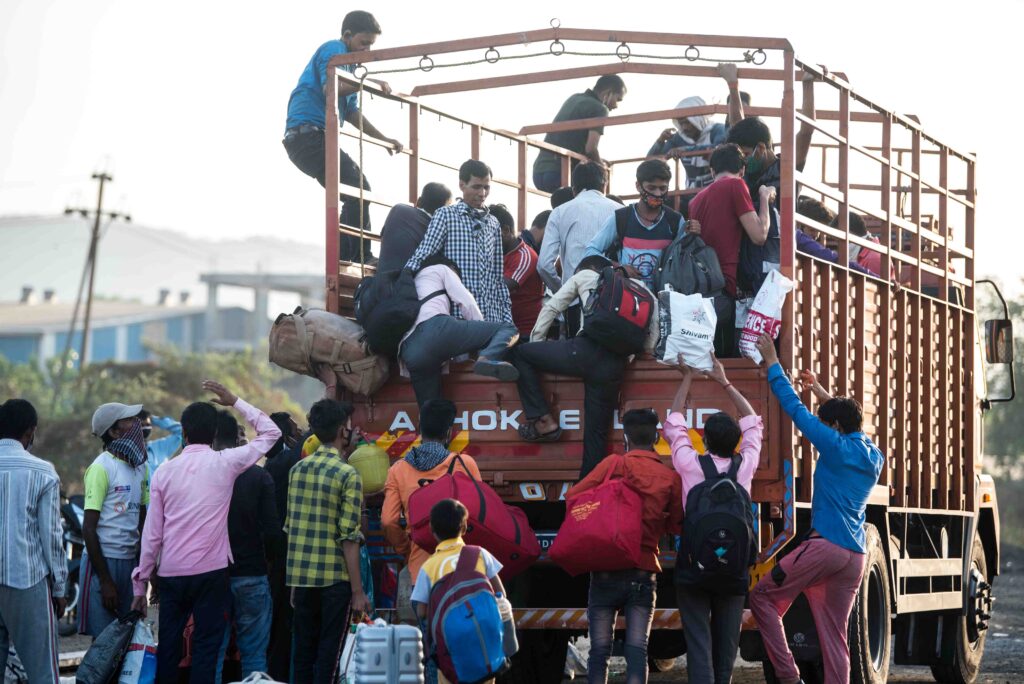 At this point, they look into a hopeless future. The question is, what kind of a life will they have once they have gone home? How will they stop feeling sorry for themselves? All kinds of problems will come up in the most challenging circumstances. It's like living in a beautiful house and suddenly there's an earthquake and everything falls to the ground, everything is ruined, all hopes, aspiration and dreams have been turned into dust.
What hope do they have of rebuilding their life? Could they ever recover from this trauma? What happens when youth lose hope? Will we have people looting/robbing on the streets? This long walk is the worst thing that could have happened to a large population and yet no one is feeling sad about it. Give a twist to Eva Peróns famous line, "Don't cry for me dear India, the truth is I never loved you."
At an unemployment rate of 26% at the GDP of -2% (source: Centre for Monitoring Indian Economy), India today is a 72-year-old patient inching towards systematic organ failure. Welcome to the biggest roadshow of the world, India 2020.