As India celebrates its 73rd year of independence, the world is seeing unimaginable change at the physical, mental and emotional levels, in the wake of the current pandemic that has gripped the globe in its vice. In the yearning for the 'good old days', Suguna Sundaram takes a trip down memory lane with veteran actor Manoj Kumar, who in his heyday and even long after, embodied the pure and patriotic spirit of Bharat
"I worshipped the name Bharat"
He was born Harikishan Goswami, in 1937, in pre-Independence British India in the North West Frontier Province in Abbottabad (now Pakistan, and now infamous for harbouring the dreaded terrorist Osama Bin Laden). Migrating to India as refugees during Partition, young Harikishan was deeply impacted by what he saw around him during the nation's fight for freedom from the British. His family settled in Delhi and rebuilt their lives from there. Harikishan would later become Manoj Kumar, the actor famed for his Mr Bharat persona and portrayals. 
Harikishan grew up in the politically volatile climate of an India struggling for identity. Recalling his childhood and youth, he says, "Netaji Subhas Chandra Bose was my first love. He got independence for India on October 21, 1943 (when he established Azad Hind – the Provisional Government of Free India), and that was acknowledged by a dozen other countries including the USSR. Sadly, he was underplayed by our own leaders, who didn't give him credit. 
"My first brush with nationalism started when I was arrested among other children for participating in a protest juloos (against a case on three officers of the Indian National Army) from Lal Quila when I was not even 10 years of age. I spent a few days in jail. My dad asked me then if I even knew the meaning of INA. I didn't, but I was fired by zeal for freedom fighters and the cause."
Reminiscing, he goes back and forth in time. "Gandhiji visited my village when I was 13. My second love was Bhagat Singh and his felt hat," he smiles. Adding, "So all these people literally came into my system. It was the air I was breathing, the nationwide atmosphere, my very upbringing." That explains why patriotism, long before it became a fashionable word to bandy about, was in Harikishan Goswami's very blood and breath. 
Independence won and past it, Harikishan, who was passionately fond of films, completed his graduation in Delhi and came to Bombay to join the film industry, making an unremarkable debut at age 20. A fan of Dilip Kumar, he rechristened himself Manoj Kumar, after the senior actor's character in the 1949 film Shabnam. 
A couple of films down the line, he started playing leading man and the sixties were the years Manoj Kumar established himself as a popular romantic hero and a versatile actor with a brooding mystique. He did noteworthy films like Woh Kaun Thi (with Sadhana), Himalay Ke God Mein and Hariyali Aur Raasta (with Mala Sinha), Patthar Ke Sanam, Neel Kamal, Gumnaam, Purab Aur Paschim (with Saira Banu), Do Badan (with Asha Parekh), Sanyasi (with Hema Malini), Dus Numbri, Beimaan, and many more commercially successful films. 
The cultivation of the patriotic hero, epitomised by his characters, aptly called Bharat across films, began with Shaheed, in 1965, a film based on his real-life hero, the revolutionary Bhagat Singh. Manoj Kumar says, "I was doing very well as a romantic hero since I started working in films. Par Bharat banne ke liye, I staked my career and all that came with my early success. Then followed Upkar, where I first played Bharat. He was a jawan and he was a kisan (apparently Lal Bahadur Shastri had requested him to make a film on the 'Jai Jawan Jai Kisan' slogan – the film was also Manoj Kumar's debut as a director). In Shor, which was not the story of Bharat, my character was named Shankar. I worshipped the name Bharat." 
He continues further, "I remember how V Shantaram, who was a huge director and senior, met me one day and when I touched his feet, he said: "You do great work, you work from your heart". I folded my hands and said, "Coming from you, that is a compliment. But main dil se nahin, aatma se kaam karta hoon". That's when he embraced me and clasped me to his heart."
As a matter of pride, the veteran also said: "When I played Bharat, I never ever touched the heroine. In any of those films. Uski maryada ko hamesha rakhi maine." A dozen questions arose, but I latched my tongue. Manoj Kumar has since acted in and directed a number of films with patriotic themes, earning himself the name Bharat Kumar/ Mr Bharat, and is even referred to as the resident patriot in Bollywood.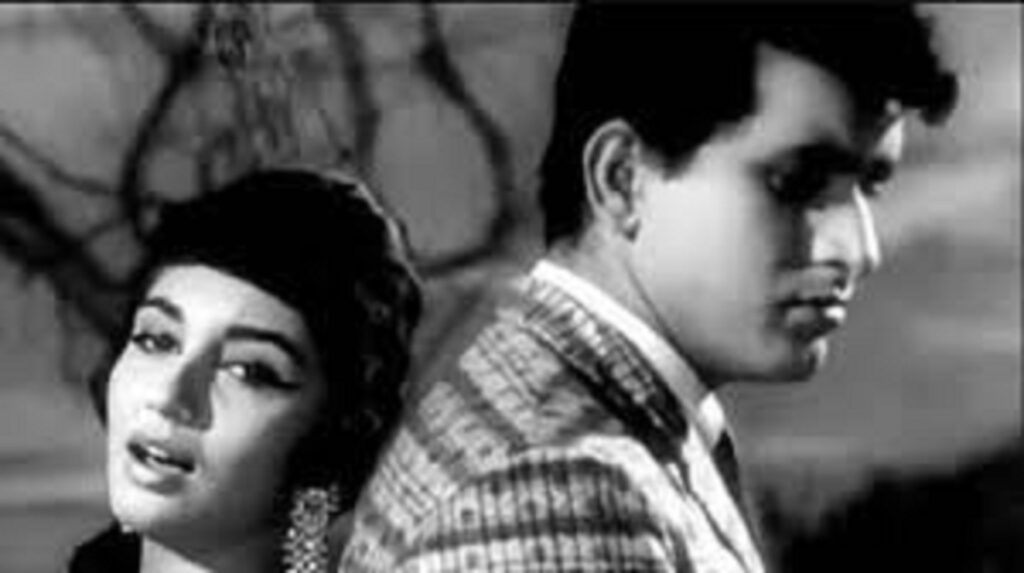 Patriotic fervour
Upkar opened the floodgates for Manoj Kumar, and awards and accolades began raining, in multitudes. His films also had notable patriotic songs that are sung even today with equal ardour and fervency. 'Mere Desh ki Dharti', 'Hai preet jahan ki reet sada', 'Channa Jor garam' and the Kranti Title track, as well as other immensely unforgettable songs like 'Kasme Vaadein Pyaar Wafa Sab', 'Main na Bhulunga,' 'Zindagi ki na toote ladi', and the likes. 
The seventies saw a successful run for Manoj Kumar as an actor, with self-directed hits in the socially provocative Roti Kapda Aur Makaan, Sanyasi and Dus Numbri. 
Manoj Kumar's grandest film in terms of cast and setting was Kranti, in the early eighties. The film was the story of India's struggle for independence. Kranti had a mega-cast, led by Manoj Kumar's idol, Dilip Kumar. Viewed in 70 mm, the film drove the public to hysteria and had audiences throwing money on the screens. That was also the actor-director's last successful film, by all parameters. 
Manoj Kumar quit acting in the mid-eighties, and his last directorial with his younger son Kunal, the patriotic Jai Hind, at the turn of the century, failed to capture the box-office. 
As Mr Bharat, Manoj Kumar had patented the character and body language to a consummate extent that was immediately identifiable. In his nearly five-decade long career, he earned numerous awards at multiple levels. In 1992, he was bestowed the Padma Shri by the Government of India. His films also won National Awards. And his contribution to cinema earned him the highest Indian cinematic honour, the Dadasaheb Phalke Award in 2016. 
A pious man, who doesn't wear his religion on his angavastra, he was given recognition by the Shri Saibaba Sansthan Trust in Shirdi which renamed the Pimpalwadi Road in Shirdi as Manojkumar Goswami Road in 2011. 
There has been no actor who has embodied the Mr Bharat role with the conviction of Manoj Kumar. Asked to comment on who amongst the actors did he see as someone who successfully carried that baton forward, and the octogenarian shrugs and says simply: "They don't make patriotic films with that kind of fervour any more. The whole meaning has changed in the current day. The nationalistic spirit of patriotism is not what I grew up with. I have no right to discourage them, filmmakers and actors are trying. But it is not just enough to feel the condition of the role. Bharat is not just a character one can assume at will. You have to live it, breathe it, it must be steeped in you."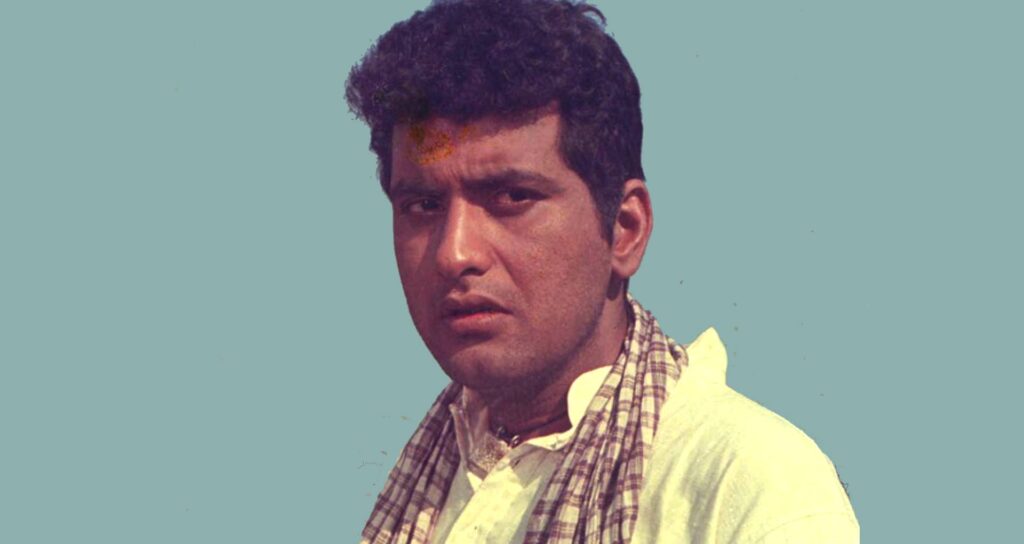 MANOJ KUMAR's MUSINGS…

On the eve of Bharat's 73rd Anniversary of Independence, the 83-year-old Manoj Kumar spends moments of recollection in what was and what is. He is keenly clued in to the political and social climate of the country even today, but his thoughts are tinged with a wistfulness for a bygone era where everything was different. A few quotes from what he opines… 
Deep patriotism doesn't come to the surface, it is embedded under your skin. You have to live it to feel it. Whatever you inhale, you have to exhale, like I did.

My party is my country. 

Fighting for freedom is easy. But to safeguard it and nurture it is a lifelong exercise of conscious application. We have to treat and cherish our country like a mother treats her child.

We keep looking to the government for change and to blame in crises. But the government cannot effect change unless we are ready to change and correct ourselves. We need to look within for what needs to be done. Everybody is busy in the pursuit of personal security. But unless you secure your country, how can we move forward? 

When I was young, everything and everybody was imbued with goodness – the people, teachers, leaders, parents, and society – everyone aspired to goodness and that was the overall ambience and atmosphere that fed my spirit. Today, human virtue and values neelaam ho chuki hai. It is very sad to see that the moral fibre and integrity has eroded to such an extent. Bohot milavat hai har cheez mein. 

The destiny of a country is designed by soldiers, not sta . tesmen.

The Army does not have to prove anything to the people.

Duniya talwaar ki dhaar par chal rahi hai aaj.

We as citizens have a right to question everything, no doubt. But for our government to function better and more effectively, we need a very strong Opposition party