For children, Spending time with their grandparents is a source of joy. Here's how to manage them – and yourself. By Senor Dey
There was a time when every summer holiday you went home to your Nana-Nani's (maternal grandparents') house where your mother was the star and you were the superstar. Everybody pampered you, spoilt you, and made plans to suit your requirements. Depending upon your age you could be taught religion, fly as many kites as you want, cycle around all morning. Many relatives came to meet you, gave you gifts of money, you got invited to their homes, everyone asked what you wanted to eat and at the end of the trip, grandfather gave you a hundred-rupee note that was immediately confiscated by your mother and at every argument, you wanted your note back. Grandma shed tears at your departure, there was something warm in the scent of her embrace, and that memory lingered on for a long time even after you grew up.
The relationship between a grandchild and grandparent is a special one. Time spent with Nana-Nani/Dada-Dadi (paternal grandparents) holds such fond memories for most of us. The exchange of silly words or expressions, an affectionate clever nickname given by the grandparent, playing peek-a-boo, being their favorite playmate, the simplest of pleasures build a strong, everlasting and sacred bond. While grandparents act as an authority figure and provide unconditional love, they also get to spoil their grandchildren in a way parents simply can't. But beyond that, grandparents also wield incredible influence.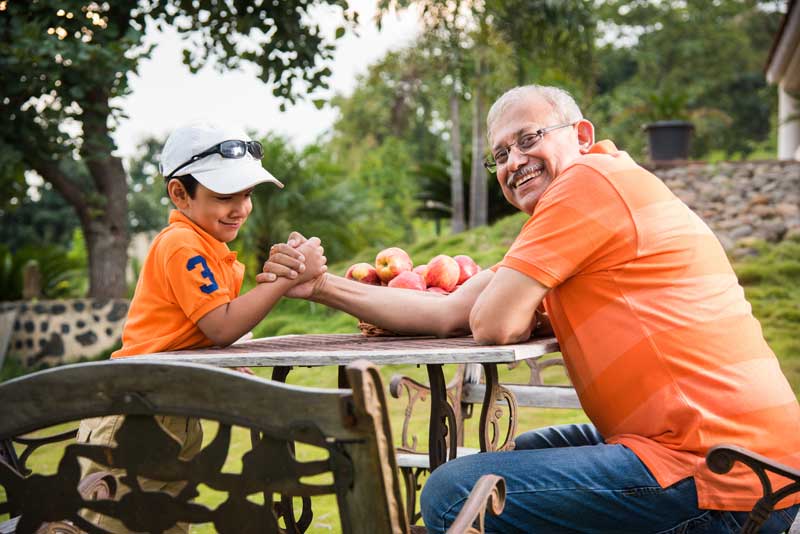 Links through stories
Children love 'long ago' and 'faraway' stories. The history of the family is passed on in the telling of the stories. The richest families are those in which stories have been remembered, treasured, and incorporated into the spirit of the family. They are the living bridge between the past and the future of a family. When grandchildren hear these stories they learn who they are and from where they came; a landscape of generations is painted in front of them. Maintaining and passing on the family stories is a precious gift that grandparents can give to their grandchildren.
Haresh, 72, shares: "Every time my grandson visits I have to be prepared with a knick-knack surprise for him. The day is planned around him as he likes to go to the park and play with the animals around, which fascinate him. He loves telling ghosts stories and at that moment I become a child and amuse him by acting frightened. His presence provides a sense of fulfillment, and life feels complete. There is nothing more I could have asked for than the joy of spending quality time with my grandson."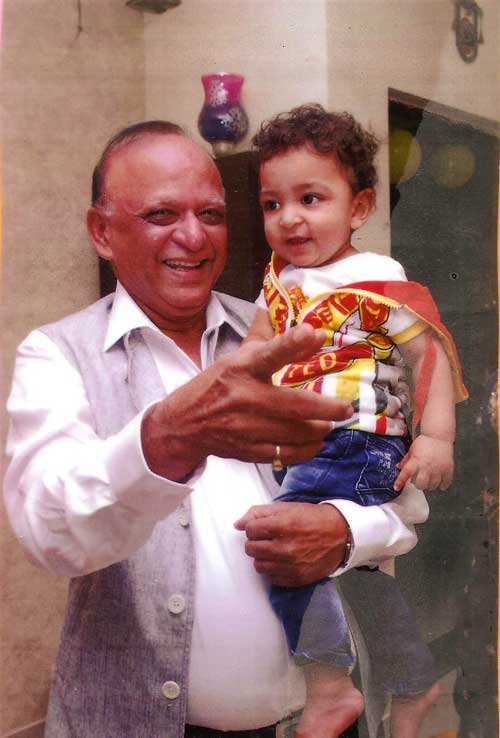 "Asal se zyaada sood payaara hota hai" – the interest amount is dearer than the principal amount, he adds.
Says Subhash, 65: "I do not interfere with the upbringing of the grandchildren. I do not disagree with the parents in front of their children. My wife and I plan trips to the zoo at least two to three times a year with a food basket and a sheet to spread on the lawn. We walk around the zoo looking at the familiar animals, come back home read about the animal we saw and check out videos on National Geographic channel on YouTube. I have done so on giraffes, tigers, lions and have planned to take my grandchild to the Gir National Park. Although the trip is four months away there is a lot of excitement as he has already learned how to use the phone to take photographs. I plan to get him trekking shoes and go on hikes with him."
Support in troubled times
Yet another grandparent, Seema, is a 'Nani' whose two teenage children are unable to cope with the hostility between their parents. The marriage has broken up and the economics of the situation does not allow for a divorce. Rather than grieve over this she is reassuring her grandchildren that they are not the cause of their parents' fights and that she is a safe person for the children to talk to, to hear their anguish about why their parents couldn't learn to get along with each other. She does this without laying blame on either parent. She is the saving grace in her grandchildren's lives during this period of tension.
No matter how carefully parents think that they have disguised such feelings, children nevertheless pick up the vibes and suffer from them. Here, grandparents can provide the steadying factor of a warm relationship which the child feels will not disappear. At a time like this, it reassures the youngsters that grandma's world is a safe place they can come to and she will not desert them. She is on their side. Being a grandparent, Seema has learnt some coping skills that she passes on to her grandchildren, and spends more time with them. She believes time is the best gift a grandchild can get.
Points to Ponder
After chatting with grandparents across the spectrum of society, the following advisory emerged: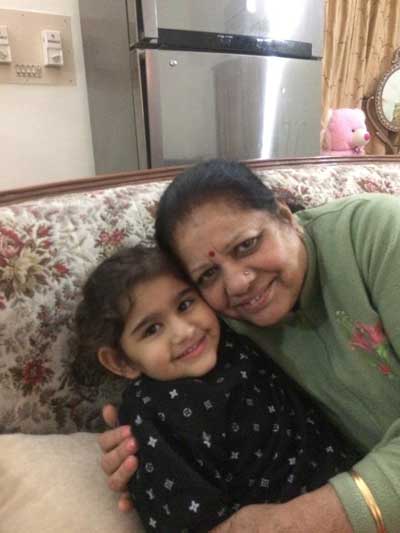 A little distance is good for the relationship. It's all right if your son and his wife stay separately from you. They may have various reasons – jobs, economics, and independence.
Treat your son's wife as his wife, not as your daughter. Maybe treat her like a friend. Your son would always be your junior, but if you think that his wife is of the same rank and if you ever scold her, she will remember it for life. In real life, only her own parents will be viewed as qualified to scold or correct her.
Whatever habits or characteristics your son's wife has, it's not your problem, it is your son's problem.
Even if you are living together make each other's territories very clear. Who is going to cook the food, do the laundry or babysit the children, unless of course there is a special request made by your son? If you feel that you are capable and are happy to babysit don't expect anything in return.
Pretend to be blind and deaf when your son and his wife are quarreling. It's normal that young couples quarrel. Also, they do not like their parents to be involved in a dispute between husband and wife. Most importantly, you shouldn't worry about your son's family problems – let them settle it between themselves.
Absolutely do not interfere or volunteer opinions on matters that concern your grandchildren. Your grandchildren belong to your son and his wife; whichever way they want to raise their children it is up to them. The credit or the blame would be upon them.
Plan your own retirement. Do not rely on your children to take care of your retirement. You have already walked through most of your journey in life; this is the time to have fun.
It's in your own interest that you enjoy your retirement years. Utilize the time and your money and put them to the best possible use you can.
Grandchildren do not belong to your family – they are their parents' most precious gift.
Grandchildren give you true and pure love, and in the saddest of moments can bring a smile to your face. Cherish their warmth and tight little hugs. A child is a child for just a moment; hold on to that moment, you may never see it again.
The best part of being a grandparent is giving the gift of your time. For a child there is nothing more joyful than spending the day with their grandparents, exploring new things. The whole experience becomes a part of making memories that will last a lifetime, not only for the grandparents but also for the grandchildren. Warm and enthusiastic grandparents are supportive, devoted to their grandchildren, and can often be indispensable.