As you finalize your priorities and plans, in order to live your best life during retirement, it's important to remember that where you live supersedes most other things.
By the time we celebrate our 50's, we start thinking about the next phase of our lives. 
We may muse on things, for instance – Will we be old and lonely? Are we single seniors who feel alone? Seniors with children abroad? Are we happy where we live? What is our journey henceforth going to shape – up like?
Most of us have a vision of what our retirement years will look like. That vision might include plans to travel, tackle new hobbies, meet new people, or spend time spoiling your grandchildren. Single seniors, whose numbers are growing y—o- y, may want to opt for places that encourage mingling with other seniors and provide support in times when they need it most.
As you finalize your priorities and plans, in order to live your best life during retirement, it's important to remember that where you live supersedes most other things.
Safety, senior- friendly facilities, socialisation, and purposefulness are a few of the elements that impact quality of life for retirees—and each are dependent on where you live.
Here are important factors to consider as you prepare to make your retirement or senior life dreams a reality:
Home environment
This is very important because your home environment will determine your safety and happiness. Risk of falls around the home remain a leading cause of disability for seniors. That's why it's important to pay special attention to your home's environment when you are planning to retire. Good lighting, an open floor plan, an accessible bathroom, and single-story living can all add up to a safer environment during retirement.
Location
Living in a pleasant climate is everyone's dream – A place where it doesn't get unbearably hot or freezing cold. But keep in mind, moving to a place just for great weather is not the most practical reason for packing up and moving away. As you grow older, you might want to be closer to friends and loved ones you can count on for support. So, think carefully about the location you choose.
Medical facilities
Another important factor to consider is nearby healthcare providers. A change in health status can reduce a senior's ability to drive safely. Living in an area that is near hospitals and physicians or in a senior community that offers transportation can allow you to easily access the medical care you might need.
Pollution
This includes noise, air, industrial and all types of pollution. The cleaner the air you breathe and the more peaceful your location is, contributes to your physical and mental well- being.
Crime rate
Cities that are safe in the day and after dark, living spaces with gated security, are the best choices for seniors.
Distance and Ease of connectivity
Distance from your children and family and how connected the city you choose is, are key factors. When the place you choose is easily connected by air, road, rail transport, you can rest easy that you can travel easily and your children or family, friends can access you quickly.
Local Facilities
Good lighting availability of public transport, good road conditions, safe walking areas, all contribute towards a more comfortable, hassle free retired life.
Companionship
From depression to heart disease, research points towards seniors who face loneliness and lack of social interaction are at higher risk for a variety of health conditions. When you are choosing where and how you will spend your retirement years, explore how easy it will be to make friends and maintain a social network.
Purposeful living
Having a purpose helps older adults enjoy longer, healthier lives. Finding a place to retire that has easy access to life enrichment programs, volunteer work, and social activities can help you continue to find purpose after you are no longer a part of the working world.
Traffic
Living in places which don't have as much traffic congestion as the big metros, makes total sense for seniors. For a variety of reasons, being in a city where you can cover distances with relative ease will add time and reduce stress in your life. 
We've listed a few cities that have checked most of the boxes in terms of senior living requirements:
Chandigarh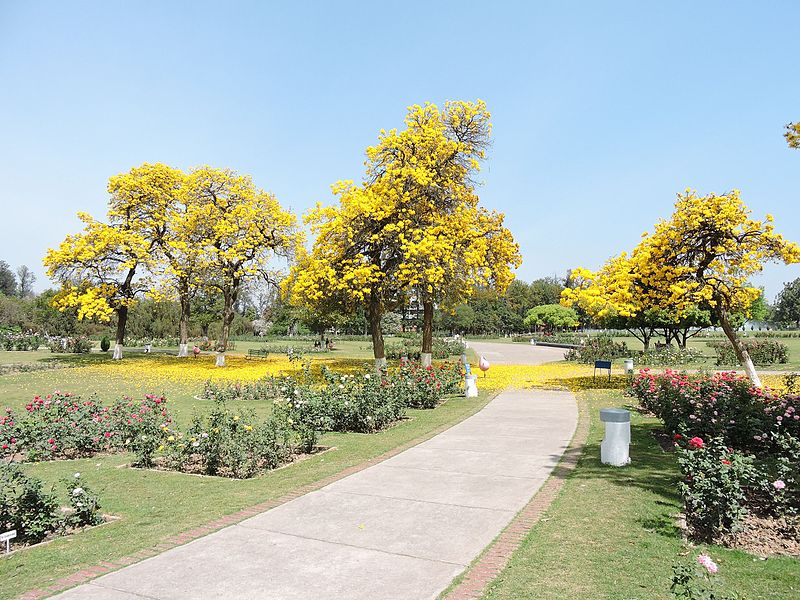 The City Beautiful, Chandigarh, is a senior citizen's haven. A well- -planned city, it lies in close proximity to the Capital, and is well connected by rail, road and metro and air.
It has a favourable climate, and the air is relatively pollution-free. Chandigarh also boasts the highest per capita income in the country, and relatively low crime rate. Evening walks, especially during springtime are pleasant, the city's residents take special pride in their gardens.
It has excellent medical facilities and clubs and other places to socialise and keep busy. 
With retirement homes coming up here, Chandigarh is an attractive destination for single seniors. 
---
Kasauli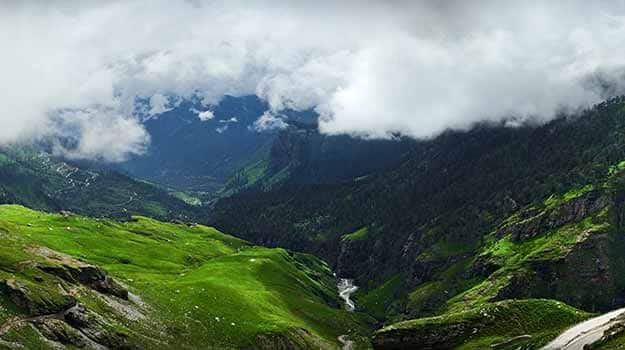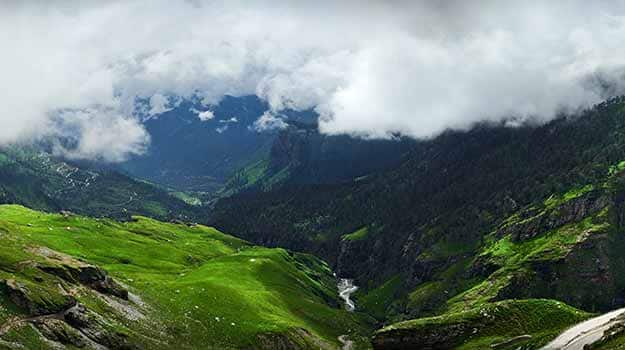 A pretty, colonial hill station, Kasauli is a quiet understated town for anyone looking to enjoy a peaceful ambience to retire in. Located 65 kilometres away from Chandigarh, it makes for an ideal summer home. Winter can get exceedingly cold as it is 1800ft above sea level. 
It is well connected by road (thanks to an initiative by Jaypee Group), so taking a trip to nearby cities is relatively easy.
The air is fresh and clean and though there are healthcare facilities, Chandigarh offers more specialised medical facilities.
The Kasauli Club is a perfect place to have a cup of tea and some laughs and entertainment. 
---
Dehradun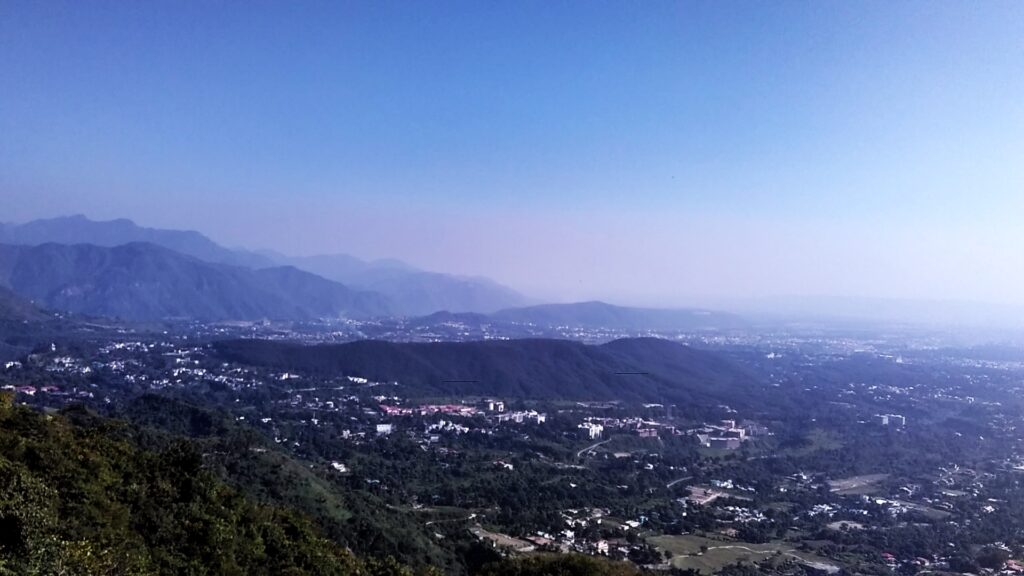 A traditional retirement city especially for folks living in Delhi, Dehradun hasn't lost its popularity to other upcoming tier-2 cities. It has however gained in population too, that is a fact to note. The recent development of luxury retirement home Antara by the Max Group (that also features two hospitals in Dehradun) has upped the city's allure to senior citizens.
Well- connected both by air and rail, the city also has a high per capita income, features excellent weather during the hot summer months, and low crime rate.
Besides clubs, Dehradun throws open plenty of opportunities to meet, greet, have fun, and socialise. 
---
Coimbatore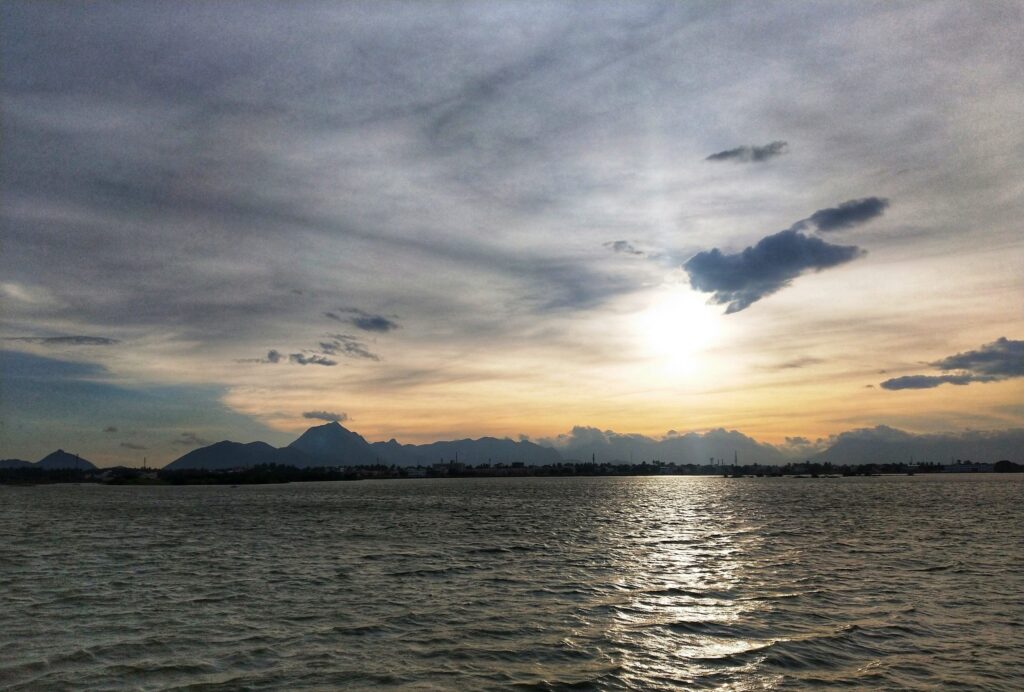 A cosmopolitan culture, relatively low cost of living, low pollution, uniform climate through the year, good connectivity and rapid infrastructure growth make Coimbatore an ideal retirement destination.
It is also acclaimed as one of the top retirement cities largely to its excellent healthcare facilities, as well as the development of several retirement communities. That said, it would be prudent to get the promoter of your accommodation vetted thoroughly. There were recent reports in local newspapers about services and facilities not meeting basic standards or even provided after being listed as a facility/ service. 
---
Kochi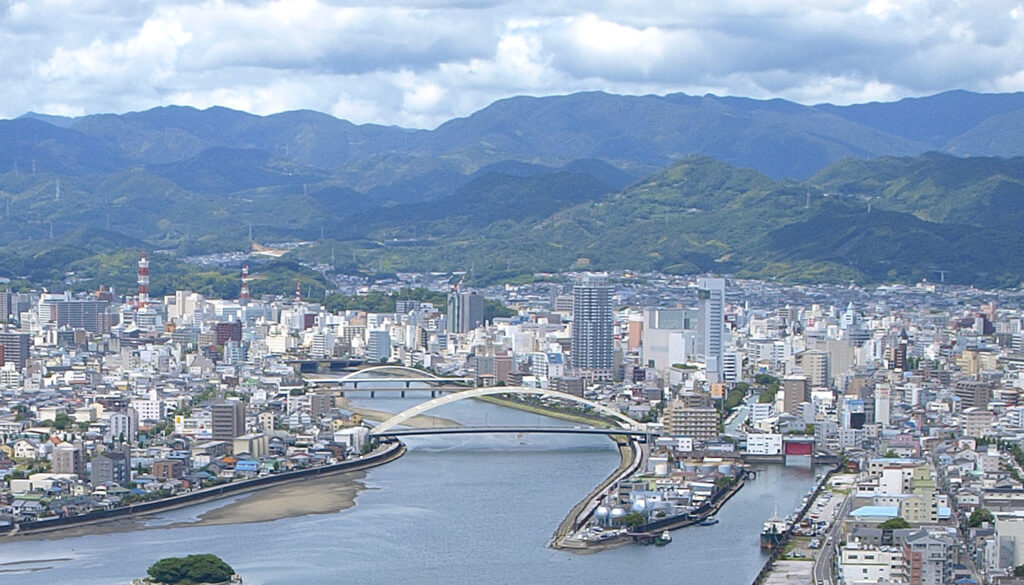 The gateway to Kerala's tourism industry is well-connected with other areas of the country and internationally as well.  Good roads, railways, metros, and two international airports plus another under constructions, make certain that Kochi is one of the best-connected cities in India. 
The weather is acceptable, bearing in mind monsoon months in Kerala can be a bit challenging. Kochi, however, is well- equipped to deal with heavy rains. Medical facilities are top class due to a growing international level health sector. Reputed hospitals like Amrita Institute of Medical Sciences and Research Centre, Sunrise Hospital, Medical Trust, PVS Memorial Hospital, Lakeshore Hospital. Ayurveda centres are quite prominent. 
There are many places that seniors can meet and socialise, and good air quality encourages outdoor activities. With a relatively low crime rate, Kochi is a great pick for single seniors as well.


---
Mysore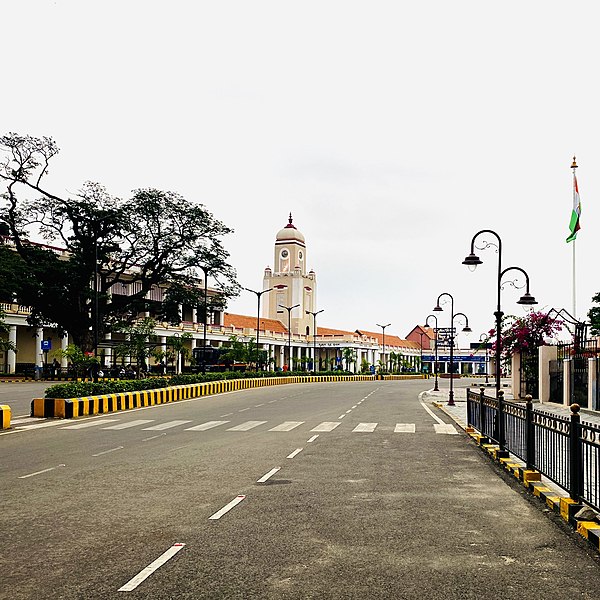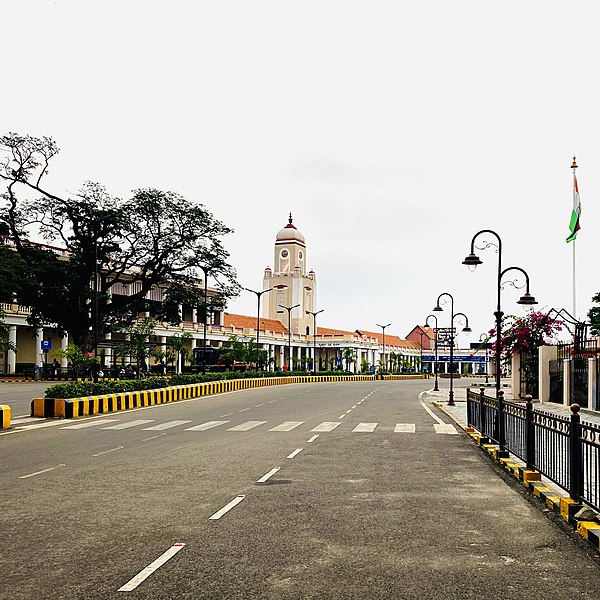 For senior citizens who are looking to escape the chaos of Bengaluru without shifting to far away from family, Mysore provides a quieter, cheaper option with the additional benefit of amicable weather. It has also been ranked as India's cleanest city for the second year in a row according to this nationwide survey by the Urban Development (UD) ministry. 
There are plenty of retirement homes available, plus more under construction. The medical facilities are basic, more specialised care would be available in Bengaluru. 
Single seniors have taken a liking to Mysore, perhaps because of its legendary temples and heritage as well as world class yoga institutions. It sees a fair number of people form all over the world owing to these two attractions. 
Mysore is well connected by road, rail and air, plus it is closely situated to coffee plantations, wildlife sanctuaries and very interesting environs for one to discover. 
---
Pondicherry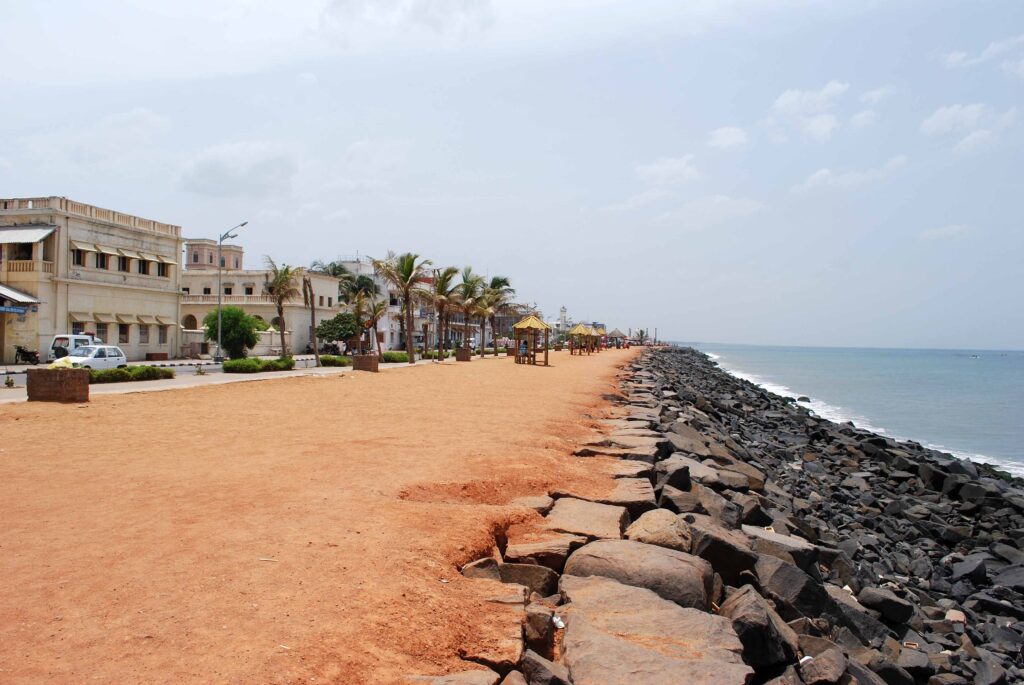 If you have an exceedingly creative persona, then you might find your soul singing in Pondicherry. Recently, Pondicherry has been opening its doors to several retirement homes (including Aishwaryam, Covai amongst others) that offer a healthy, and active lifestyle to many senior citizens.
The former French colony, offers a laid-back lifestyle, making the place a popular hub for foreign tourists, especially French-speaking visitors and those intrigued with French culture.
Pondicherry is known for its spiritual connections (particularly Auroville), good infrastructure, creative arts, and medical facilities. Single seniors would be able to adjust to and socialise in Pondicherry with far more ease, because of its bohemian appeal and self-contained features. 
---
Ahmedabad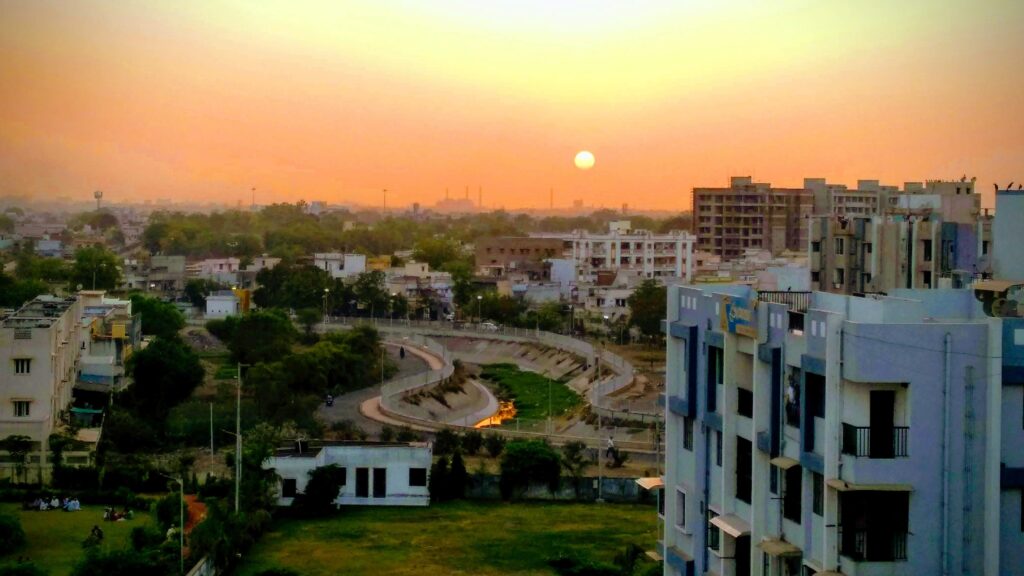 The largest city in Gujarat has a robust transport infrastructure.  Whether road, rail metro or air – Ahmedabad is fast becoming one of the best-connected cities in India.

Top class retirement homes are available, plus the city is developing more outdoor spaces to meet the requirements of its senior population. Medical facilities are of a world class standard as is to be expected. 
Ahmedabad has been selected as one of the hundred Indian cities to be developed as a Smart City, so you can look forward to many advancements if you choose to live here. With a plethora of entertainment choices, seniors can be assured there wont be a dull moment in this city!
---
Pune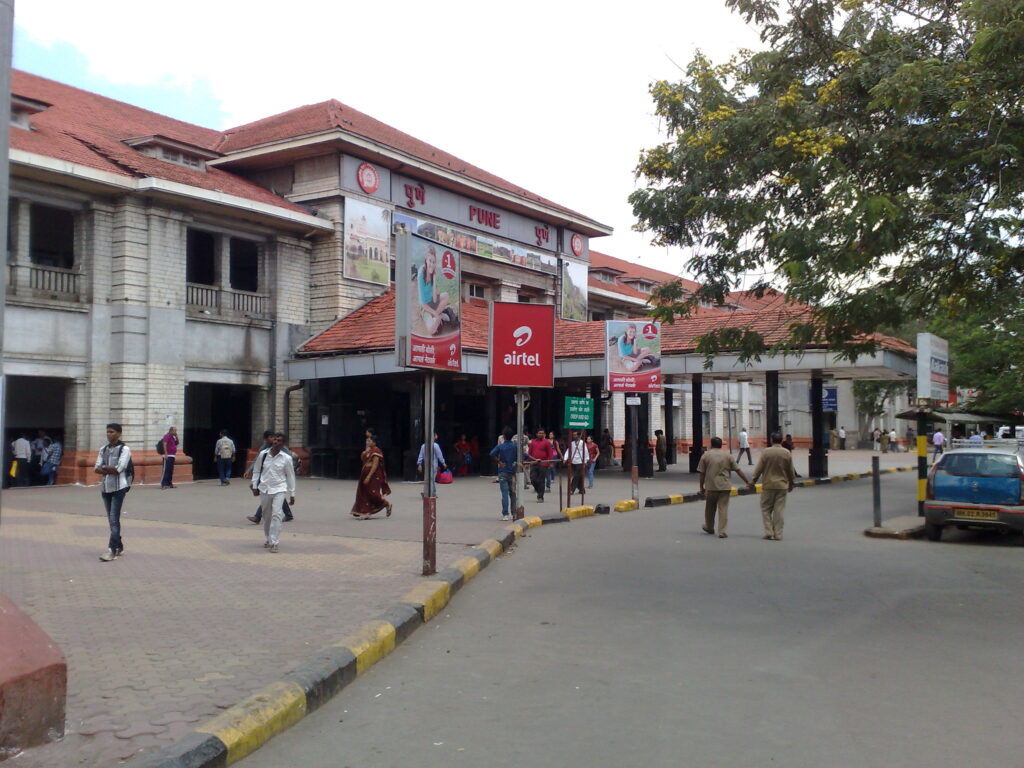 One of the many things that makes Pune an ideal city to live in after retirement (including the easy connectivity to Mumbai), is its all-year-round salubrious climate. Often tagged as the city for pensioners, it also has increasingly started featuring a healthy smattering of NRIs. For the avid explorer, the city's parameters are dotted with a plethora of hill stations and beaches alike.
Besides being conveniently connected by road and rail and air, Pune is also gaining a reputation for quality and affordable medical aid. There are plenty of things to do in various parts of Pune, plus clubs and community centres provide interesting meeting places for like – minded people.
Retirement homes are also increasing in number due to the immense popularity of Pune as one of the most liveable cities in India for seniors.
Lavasa, near Pune is being pursued by many promoters, and shows signs of being a seniors' choice of lifestyle.
---
Nagpur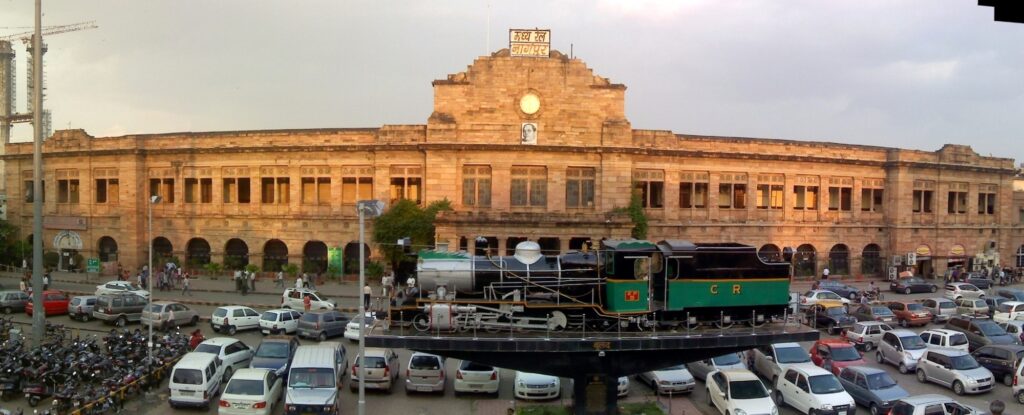 Nagpur has evolved over the years. Apart from New Delhi, it is the only city to have rail connectivity to all state capitals of the country. The Babasaheb Ambedkar International Airport handles over 500 flights a day.

Due to its growth as a strategic hub, the government has proposed to set up a Health City in MIHAN's special economic zone. Other major health-care providers are Care Hospitals and Wockhardt Hospital.
The city also has very good road and rail network. With over 40% of Maharashtra's power being generated in and around the city, Nagpur also enjoys reliable power supply.
Outdoor places to socialise and retirement homes abound in Nagpur making it a sweet choice for all seniors. 
---
Nasik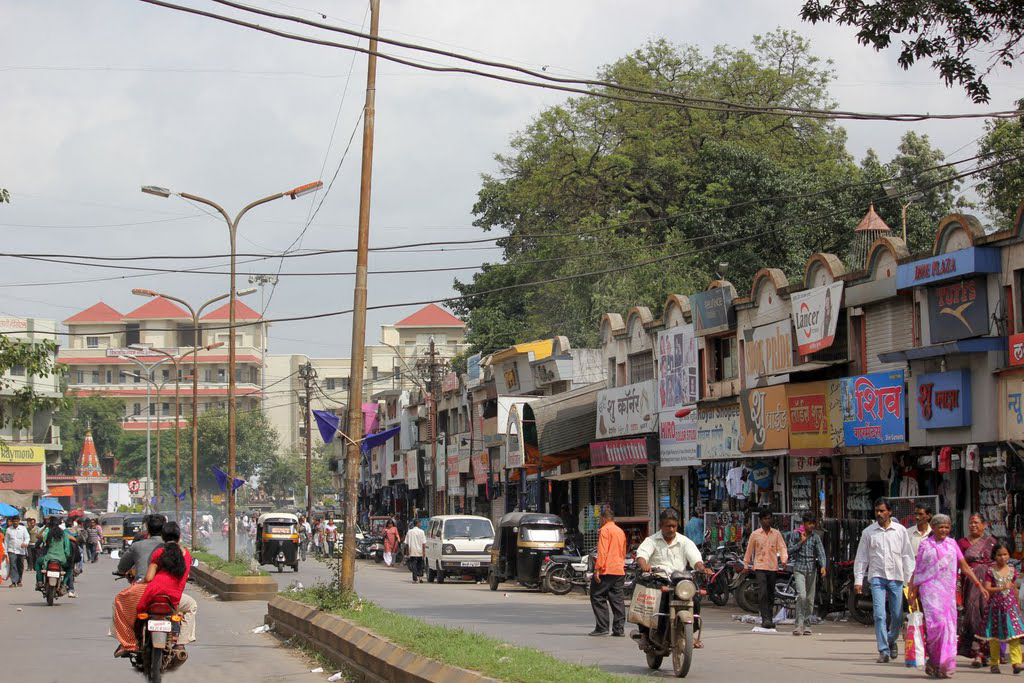 The weather and residents of Nasik have earned this sparkling city a great reputation. The weather is equitable and very favourable whereas the citizens have an innate respect for the elderly in the city. Nasik is indeed a great pick for a retired and senior life.
Eye-catching wooden architecture, faith-provoking temples and a miraculous church, bathing ghats, vineyards and abounding farms are Nasik's offerings. Besides, the air is clean and pollution free and the city is well connected by road and rail to big arterial cities and hill stations alike. One of the unique features of Nasik is its access to farm- fresh vegetables and fruits and grains. Health aficionados can live their farm- to – table dream – every day!  
A safe and friendly city, with no traffic congestion, Nasik offers simple clean living that most seniors would enjoy. Whilst property is still affordable, Nasik is a true gem waiting to be discovered by the senior community. 
---
Bhubaneshwar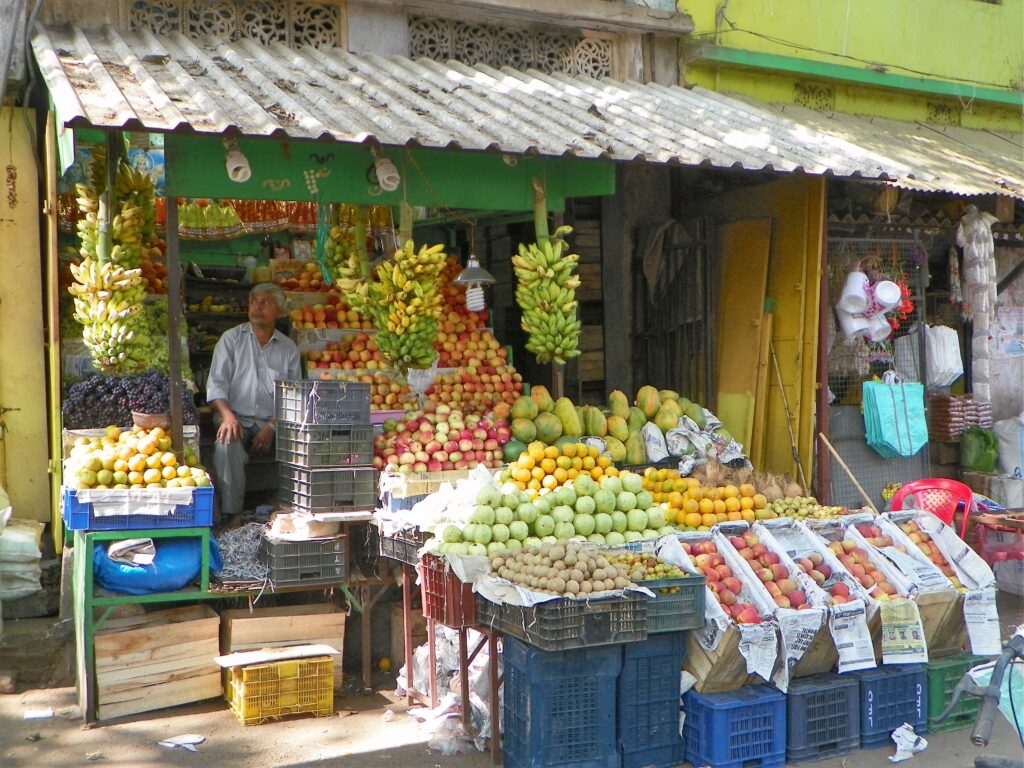 The state capital of Odisha, Bhubaneshwar has tremendous economic and religious importance in eastern India.  Undoubtedly a bustling city, it is connected to the major metros by rail and air. Public transport is fast evolving, and the airport will soon get a permit for international flights as well. 
The air is good and retirement homes are finding niche spots around the city. 

The city is fast becoming a major health care destination in eastern India. Several multi-specialty and super-specialty hospitals have come up, including Apollo, Kalinga, Hemlata Hospitals and Research Centre, Ayush, Kar Clinic and Aditya Care.

With parks gardens and historical monuments, beaches that dot it, Bhubaneshwar is one of the ideal locations for a senior person to live freely and happily. The only downfall is that it is prone to massive cyclones, so once you safeguard against this known natural calamity, you will feel safer.
2 Bonus cities for the avant- garde seniors…
Port Blair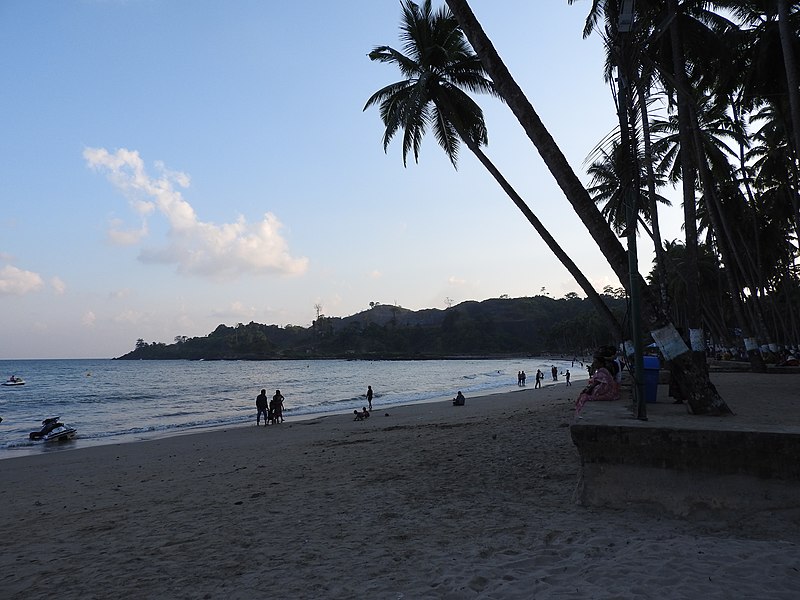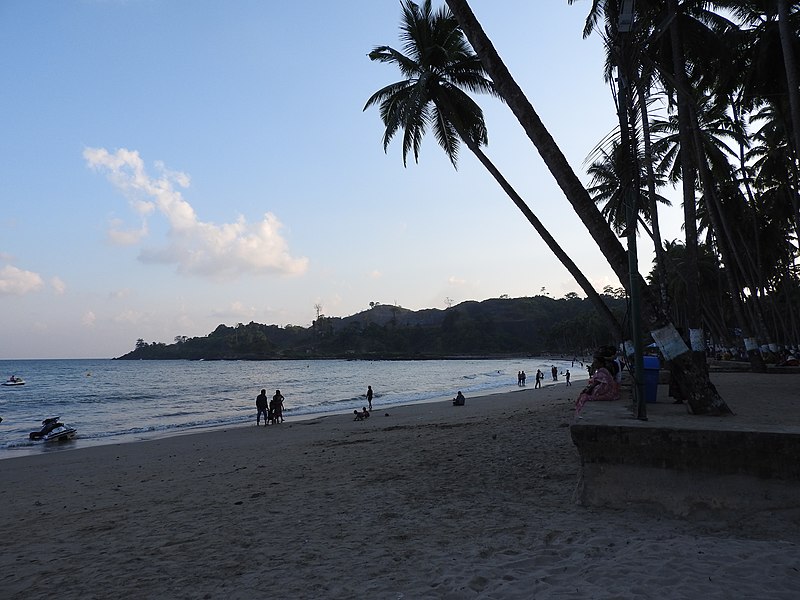 Selected by the Modi Government as one of the hundred cities to be developed as a smart city, Port Blair is more of an adventurer's retirement haven, than that of an individual or couple who needs to be close to his/ her family. 
Flights are expensive, even though connectivity to different areas – Chennai, Kolkata and Vishakapatnam – is very efficient. You need to drive or have a driver, as private transport is the best way to travel in the city, although rickshaws are aplenty. 
A rich assortment of people is available here to fraternise with and life offers experiences unlike the everyday routine. 
In a nutshell, Port Blair has way more picturesque beach settings than Goa, sans the late nights, and clubbing offerings.
---
Rishikesh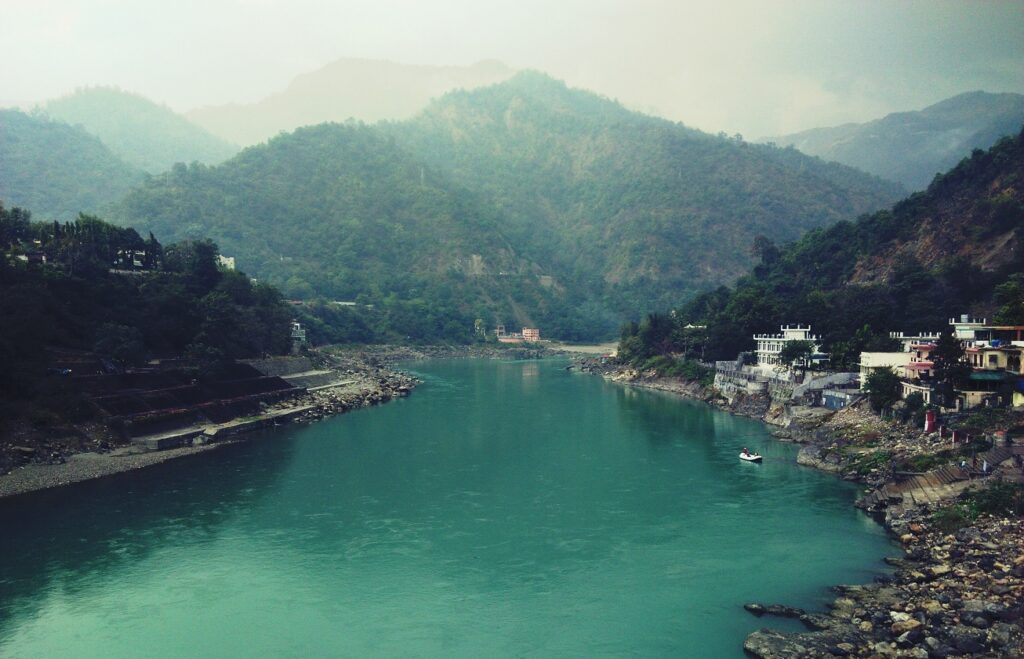 If you're a senior who's driven to attain moksha, then Rishikesh is the gateway to your soul's freedom. This gorgeous Himalayan hamlet is nestled on the foothills of Garhwal Himalayas, by the banks of the holy river Ganga. 
With a plethora of temples, ashrams, yoga centres, saints and sadhus perched against the backdrop of the picturesque Himalayas and emerald Ganga, Rishikesh invites you to discover the mystic in you.
Alternative medicine and healing centres are also aplenty but if you're on your way to moksha, you know you need none of the earthly offerings except satsangs with the divine!
That's a wrap of some of the best places to spend the last, but finest phase of your life. There is something for everyone, depending on your need. Most importantly wherever you choose to live, when you live in joy every day, the beauty of life will reveal itself in wondrous ways.