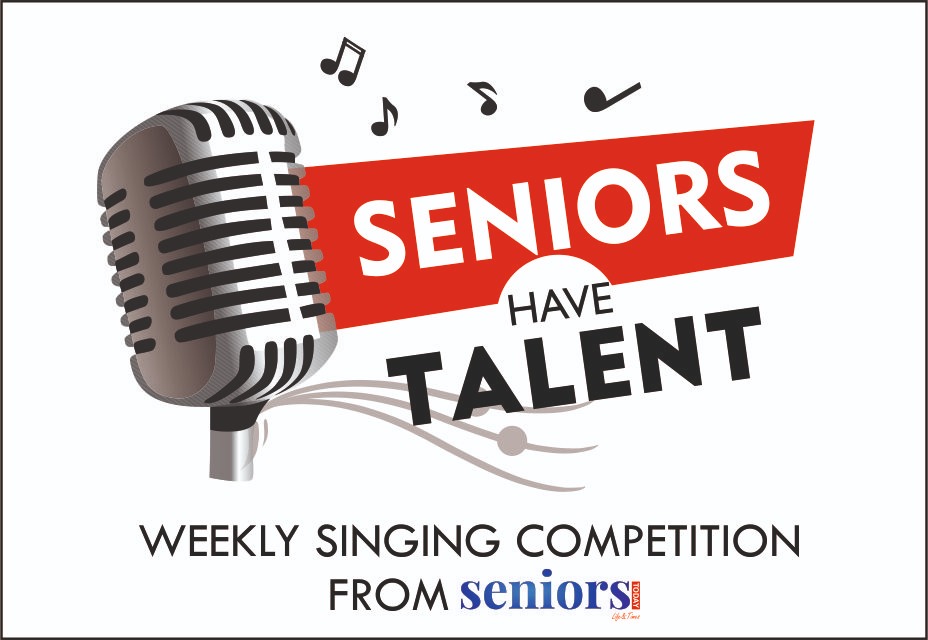 Go to the full page to view and submit the form.
Rules & Regulations
01. The contest is open to individuals 60 years and above. Only individuals can participate. No teams.
Participants from Season 1, 2, 3, 4, 5 and 6 who have not won any prize – Popular Choice or Editor's Choice – can participate in Season 7.
02. Participants can sing any Hindi song from a Hindi feature film. Pop songs that have not been part of any Hindi film will not be allowed. Before singing the song: please mention Song Name, Film Name, Music Director and Original Playback Singers. Medleys (mix of songs) will not be allowed. The song should only be from a Hindi film. Non-Hindi songs from Hindi films will not be allowed.
In some group rounds, we may assign a theme, and all participants will then be required to sing a song under that theme only. For example, the theme could be 'romance'. In that case, all songs need to have a romantic them.
03. To participate, please register in the form provided above. Registration will also make you a Subscriber of Seniors Today e-magazine and the Daily Newsletter. Subscription of the e-magazine and newsletter are currently free and there are no charges whatsoever.
04. The online registration will be deemed complete only rush your your song clip, photograph (recent, colour passport-sized or larger), and proof of age via WhatsApp . The song has to be a video plus audio file and should not be lesser than two minutes in duration and not longer than three minutes. Our WhatsApp Mobile No is 8928149469. We must receive this within one week of submission of the form.
05. We repeat: Other than your song clip, your form will be deemed complete only after we receive your song clip, photograph and a government-issued identification for age proof. Those who don't meet the age requirement (of not less than 60 years) will be disqualified. Government-issued identification could be Aadhar Card, PAN Card, Driving Licence, Senior Citizen Card or Passport.
06. Once we receive a complete entry, our Experts will select up to 16 participants per group. While contestants from Season 1, 2, 3, 4 , 5 and 6 can send in entries (as per Rule #01 above), their entries will be put in the common pool of entries. They will not receive any preference. We do not guarantee their selection for any group round.
07. Round 1: There will be six (6) groups (A, B, C, D, E & F) in this round. This round will be conducted live on Zoom. There will be voting by the audience at the end of each performance, and two of the participants with the maximum votes will make it to Round 2 or the Season Finale. These will make the Popular Choice Winners. Our Experts and Editors will be watching the show and two winners will be selected by them as Editor's Choice winners.
08. For the Season Finale (Round 2), 12 Popular Choice and 12 Editor's Choice winners will participate
09. The Season Finale will have a jury. The Season Finale will have a separate set of rules which will be given to all Season Finalists after the end of the last group round of Season 7 (that's Group F).
10. There will be 10 winners selected for the Singing Superstar Trophy. There will no first, second or third prize.
11. Participants can bring their own music instruments, karaoke sets or have music tracks being played
12. The first episode (Round 1, Group A) of 'Seniors Today Seniors Have Talent Season 8' will be held on  August 17, 2022.
13. The event will be aired live on Zoom and Facebook Live.
14. All selected participants of a round are required to be present at least 120 minutes (2 hours) before the start of the event. In case they are not present on time, they will be disqualified
15. The decision of the Seniors Today management will be final and binding. These rules are subject to change.
16. There is no fee to register and send your video for selection. However, once selected, Contestants will be required to pay a nominal Contribution amount of Rs 500. We will share the link and details for the online payment. Only those contestants whose payment we receive will be sent the participation links.
Our Coordinates:
Email id: events@seniorstoday.in | WhatsApp No: 8928149469
Team Seniors Today: Abhishek Srivastava, Furqan Mansuri and Archana Athawale