That's right, the latest trend allows you to take your work to your favourite holiday spot, writes Navneet Sahni
This pandemic has totally changed the corporate and business scenario for many business verticals. For most of the companies WFH (Work from Home) started off as a stopgap measure, but then as things got worse and lockdowns were lifted, people became desperate for a change of scenario and so the word "Workcations" was coined by some "travel agents". Believe it or not, the Collins dictionary has accepted it and define it simply as "A vacation that combines business and leisure"!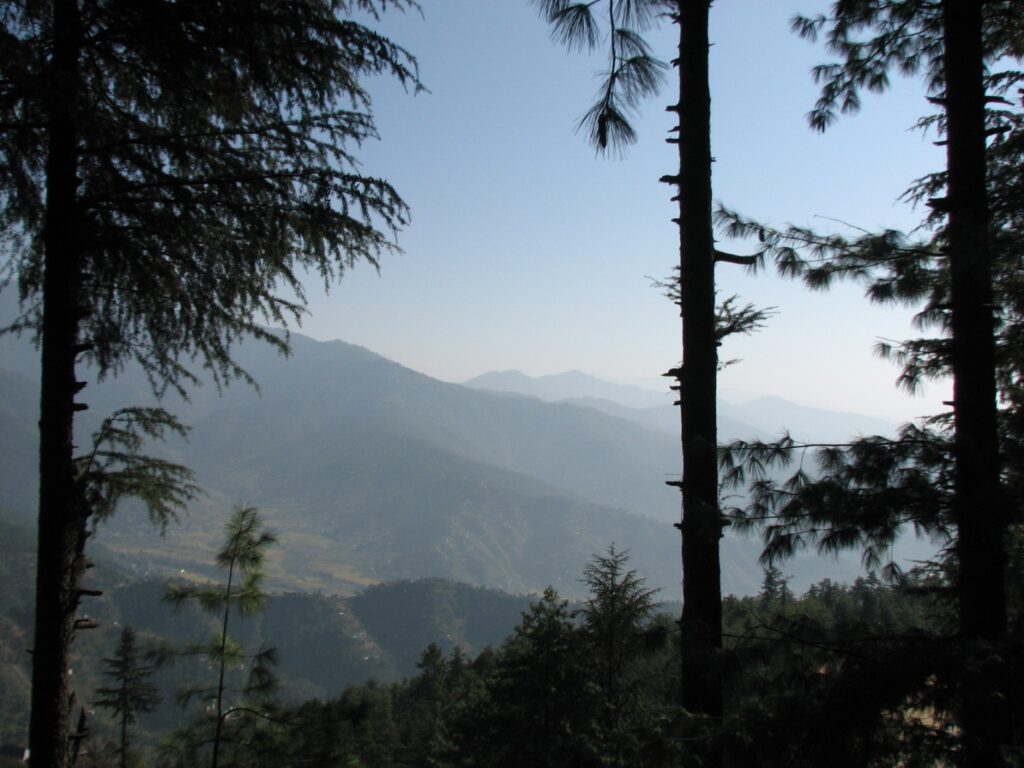 This new business model has now arrived in India and is here to stay. Quite a few companies are actually contemplating making WFH as a permanent feature (at least in the short term). Although initially the pandemic may have been the cause, however this measure has been instated more so for the economic gains the companies have seen. Of course no one says this openly but the savings on office space and related expenses (utilities, staff transportation, canteen and so on) have brought a windfall for the larger companies. But soon, the horrors of WFH were revealed, and people realised they had no stipulated working hours. The staff started complaining of the increased workload to such an extent that some people felt a burnout. The thin line between work and personal lives was blurred, giving them little to no time for themselves. From the employees' standpoint this has been the major reason for increased workcations. Earlier these same employees could take these trips on vacation time, but now it has become an anytime vacation and feasible. The human resource departments of some companies are also encouraging these workcations to retain employees and offsetting some costs. It is proven that conditions pleasing to the eye and away from daily stress conditions (the biggest at this time of the pandemic being concern for health) improves productivity majorly.
So what are the main criteria for a workcation?
Accessibility from your city (we are covering only 3 metros Delhi, Mumbai and Bangalore in this article) is the biggest issue and for ensuring seamless continuation of work, places should be at the most about 7–9 hours of driving. Ofcourse private transport is the best as it gives you flexibility, however public transport is also acceptable as long as your end to end can be reached in that time. So travel can commence on a weekend and can easily be resumed on a Monday.
Affordable accommodation is another very important consideration as unlike a usual vacation for which a budget is kept separate from the other monthly expenses, this allocation is adhoc and knowing fullywell that this phase is not over, they will need to go for a workcation again soon. Homestays, guest houses and other budget (but comfortable and clean) accommodation is most sought after.
Internet connectivity is also an important aspect as most businesses need constant and good internet connections. Business communication is nowadays generally on emails and so this is very important but does not rank as high as the two previous considerations. 4G connectivity on smart phones is as good if not better than laptops and so can be a good substitute to WiFi. Electricity backup is easy and most homestays, guest houses have inverters and small gensets installed to attract this segment of business.
Apart from the above considerations, an important point is the availability of attractions like village visits, hikes, cultural events and even just farm visits. One has seen a profusion of budding photographers on social networking sites where they post their work. I am told that the websites such as Amazon and Flipkart have shown increased sales of photographic goods – thus becoming an important activity.
For obvious reasons I have left out the well-known places such as Manali, Goa, Shimla, Corbett, Lonavala and Mahableswar as these places need no introduction. Working out of these places havesome challenges but nothing which can paralyze your work. You may not have heard of some of these places and that is the idea – to introduce some of these beautiful places.
——–
---
Himachal Pradesh
McleodGanj and Bhagsu
In the upper region of the Dhaldhars approachable from Dharamsala, McLeod Ganj is a fantastic place for a workcation as it offers all what a vacationer seeks. The presence of His Holiness Dalai Lama is a great attration for the spiritually-inclined. A vast range of accommodation is an added attraction and for the avid hiker Bhagsu is a perfect base.
Bharmour
The capital of Chamba is best approached from Pathankot by an overnight train. This is a pristine town nestled between deodar forests and the PirPanjal range.The famous temple complex dates back to more than 1400 years and is a treat for history buffs. Views from all over the town are stunning and the best attraction are the friendly and welcoming people.
Rajgarh
Called the peach valley of Himachal, the short approach to this small but really beautiful place makes it a perfect place. With orchards all around and plenty of outdoors activities to offer, Rajgarh is high on the list.
Barot Valley
A hitherto unknown area of Mandi district, this is one of the most beautiful areas of Himachal. Located at a height of 6,000 feet, one comes across some fast flowing streams, lovely meadows, thick cedar forests, some terraced fields, and many a relaxing homestay. Ideal conditions for your visit – caution you may never return to your hometown after visiting this heaven.
Kulu & Kasol
Famous places, however there are so many hidden places in the valley like Naggar, Kasol with magnificient views, outdoor activities and proximity to Delhi. Yet one is far away from the hustle and bustle of Manali or Shimla.
Tirthan
Till recently an unexplored gem in Himachal, Tirthan is now becoming very popular. Visit this heaven before it becomes very commercial. Plenty of excellent homestays and guest houses dot the entire valley that one is spoilt for choice.
Uttarakhand
Landour
In the upper reaches of Mussoorie, from silent churches to secluded forest trails, Landouroffers solitude. This is a place where you listen to your heartbeats in silence. Low clouds and misty usually, this place is a hidden gem surrounded by thick rhododendrons and thick deodhar forests. Close proximity to Delhi and a short hop, skip and jump to Mussoorie makes it a favourite.
Chakrata
Chakrata is nestled amidst thick lush forests of conifers, rhododendrons, oaks and outlined by the mighty snowy Himalayan ranges, Chakrata is a treasure. Situated at a height of about 7,000 m above sea level, Chakrata served as the summer retreat for high ranking officials of the East India Company during the British Raj. Just 2 hours from Dehradun, the place is perfect to unwind and enjoy a decent amount of adventure. Plenty of accommodation options makes it a highly sought-after place.
Kanatal & New Tehri
Kanatal is a hill station known for its pristine beauty, Himalayan views and adventure activities. With Delhi, Dehradun (the closest airport), Mussoorie and Rishkesh in close proximity, it is very accessible and thus makes it a favourite with self-drive vacationers. Situated at a height of 8,500 feet above sea level it affords magnificent views of the Himalayas. Deep forests and many places to visit around make it a perfect base for the New Tehri township, the Tehri Lake, Mussoorie, the rafting experience on Ganga and of course the jet skiing at Tehri lake. New Tehri is just 25 kms from Kanatal and hence is a great twin destination.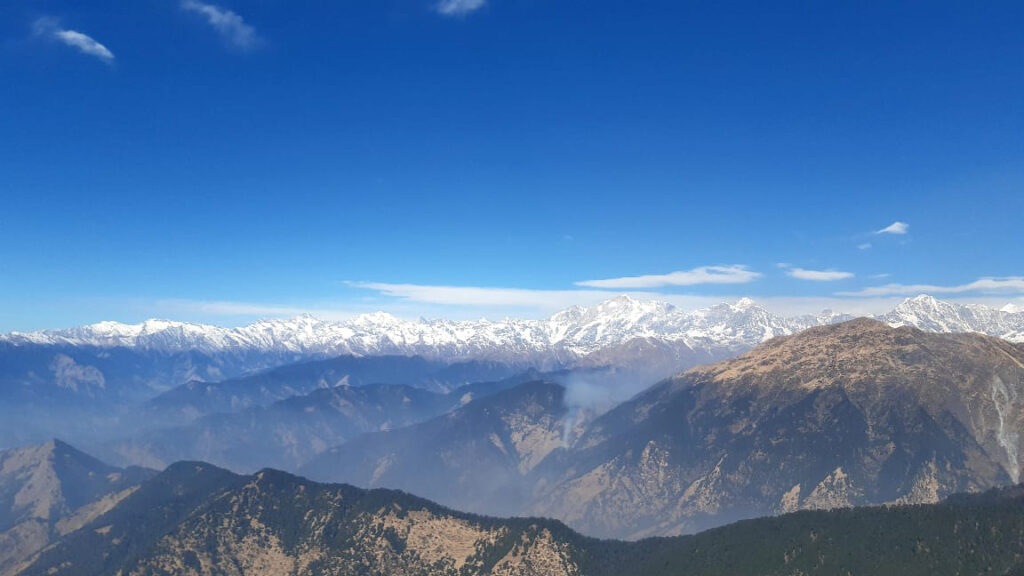 Pauri & Lansdown
Actually Lansdown is the closest hill station from Delhi and the twin destinations are very popular with people seeking off beat places and solitude. While accommodation is limited (Lansdown being a cantonment town) there still is plenty of accommodation available. Views from Pauri are quite striking and it offers perfect work-life balance.
Kausani
The beauty of Kumaon is well-known to everyone and Kausani is the perfect example of this region – also known as mini Switzerland. High mountains surround this town and many spend an entire day just gazing at their splendid beauty. Thick forests of chir and blue pine abound and with the backdrop of peaks like Trishul, Nanda Devi, and the mighty Panchachuli it truly is mesmerizing. These forests are home to more than 50 species of Himalayan birds such as woodpecker, barbet, parakeet, robin and fork tail. Visiting the tea estate is another attraction.
Binsar
If you are looking for a place away from the hustle and bustle amidst nature and just mountains, Binsar scores very high. The 180 degree view of the mountains just takes your breath away. Declared a nature reserve several years ago, thick forests with a shy wildlife is just what the doctor ordered to recharge your batteries. You have excellent accommodation choices and the close proximity to Ranikhet&Almora is an added advantage.
Mukhteswar & Ramgarh
Another fantastic location for million-dollar views of the mighty peaks, these sleepy one-horse towns are perfect to get away from it all. Known as the peach valley and the fruit bowl of Kumaon one can enjoy a wide variety of luscious fruit in summers and with the cool winds with little or no disturbance, it is a perfect place for a workcation.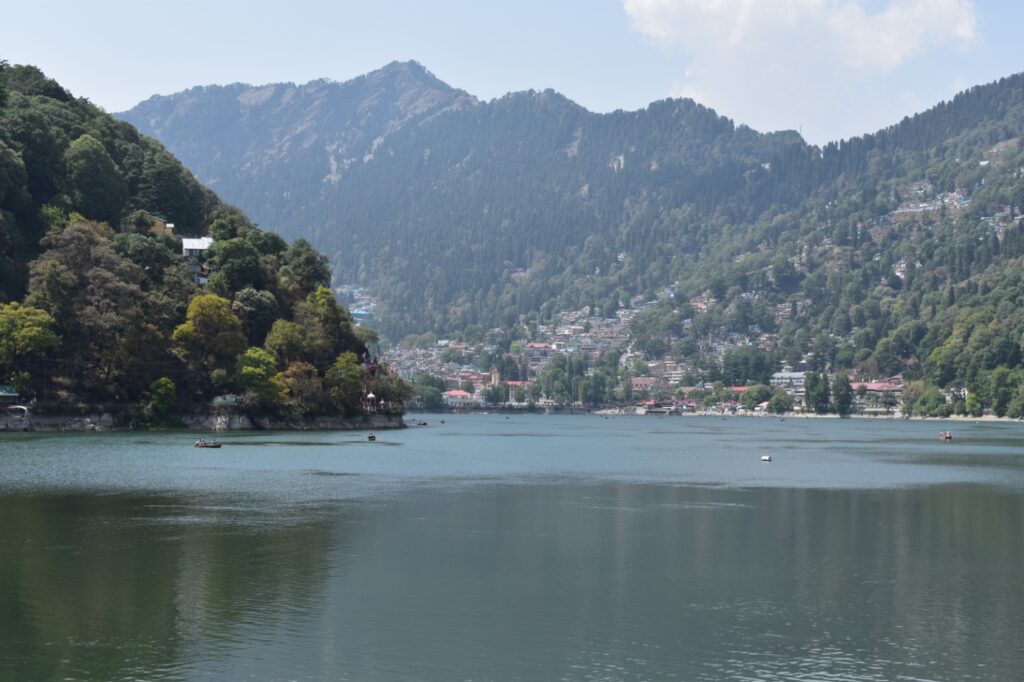 Maharashtra
This great state can broadly be divided into the ghat and beach locations.
In the ghats you have beautiful locations such as Matheran, Karjat, Lonavlain North and Panchgani&Mahableshwar in the central part of the state. All places are within 2–4 hours of driving from Mumbai and offer all categories of accommodation. Matheran is a personal favourite as it is cuteness overloaded. Pollution free and stunning sunrise/sunsets are most well known here. The quaint colonial era railway is one of the most scenic as it passes through gushing waterfalls and dense green forests.
Matheran & Lonavla
Matheran is all about the views. Easily accessible from Mumbai, this vehicle-free refuge in the Sahyadri Hills has over 30 vantage points overlooking the magnificent Western Ghats. Don't feel that you are getting into a prickly spot, if you head towards Porcupine Point! More aptly known as Panorama Point, it is actually the perfect place to witness gorgeous sunsets. Avid hikers should head out to the ruins of Prabalgad Fort through the densely forested route to enjoy it's rich bio-diversity. Those with a sweet tooth will love Matheran's famous hard candy – chikki.
The twin hill stations of Lonavla and Khandala– also in the Sahyadri ranges – are a favourite monsoon tourist destination. Lonavla- home to INS Shivaji, the Indian Navy's Premier Technical Training Institute. is conveniently accessible by air, rail and road – through the well-connected Mumbai-Pune Expressway. A trip to these hill stations can be combined with sight-seeing visits of various caves and fortresses, amongst other things of interest. Adventure lovers are spoilt for choice with options of trekking (including night treks), camping, photography trips, and waterfall rappelling.
The ancient Buddhist shrines carved out of rock – Karla Caves and the Bhaja Caves are famous for the intricate relief sculptures and massive pillars. In the vicinity you can visit he imposing Lohagad Fort and Bhushi Dam.
Nestled in the picturesque Western Ghats, Mahabaleshwar is equally known for its captivating natural beauty as it is for the ancient temples as well a British architecture, making it the most sought-after weekend getaways from Mumbai and Pune. This enchanting hill station offers attractive options to avid travelers as well as nature lovers. Take time out to bask in the sun while feasting your eyes on the captivating slopes and stunning views, and relishing the fresh strawberries YOU have picked!
Once a summer retreat for British officials, Panchgani boasts of beautiful colonial period cottages amidst lush forests of silver oaks. It is also famous for the fancy schools providing international quality education.
Beaches
Equally stunning are the beaches. Unknown beaches such as Kashid, Ganeshgule, Ganpatipule and Mandwa are so spectacular that one can spend weeks touring the area. The sea forts along the coast line like Janjira and Sindhudurgadd to the allure.
Along the Konkan Coast, Ganpatipule is known for three things – pristine beaches, sparkling waters, and a temple dedicated to Lord Ganesha. The 400- years old Swayambhu Temple attracts pilgrims who often stay back to enjoy the lovely, sleepy seaside town. Apart from the beautiful beach, you can visit the clifftopJaigad Fort, enjoy watersports and indulge yourself to the delicious Konkan food.
Malvan is a beachside town where you can do scuba diving or just laze around on the pristine beach. You could also explore the stunning seaside Sindhudurg and Padmagarh Forts. Apart from Malvan, Maharashtra's Tarkali Beach and VengurlaMalvan Beach are famous for their white sand and crystal clear waters.
If you are a wildlife enthusiast, head out to the small eco-village of Velas to see the amazing sight of the endangered Olive Ridley turtles who lay their eggs on this beach. Although during hatching season, visitors are allowed on the beach during hatching season during specific hours only to promote the well-being of the turtle hatchlings. Worth a visit!
Vasai's Bassein Beach located close to Nalasopara, is less than 2 hours by train from Mumbai. This spotless beach entices you to just relax all day, view the stunning sunset, and maybe enjoy the sight of the moonlit beach before calling it a day. In between you could explore the nearby forts to escape the bright sun.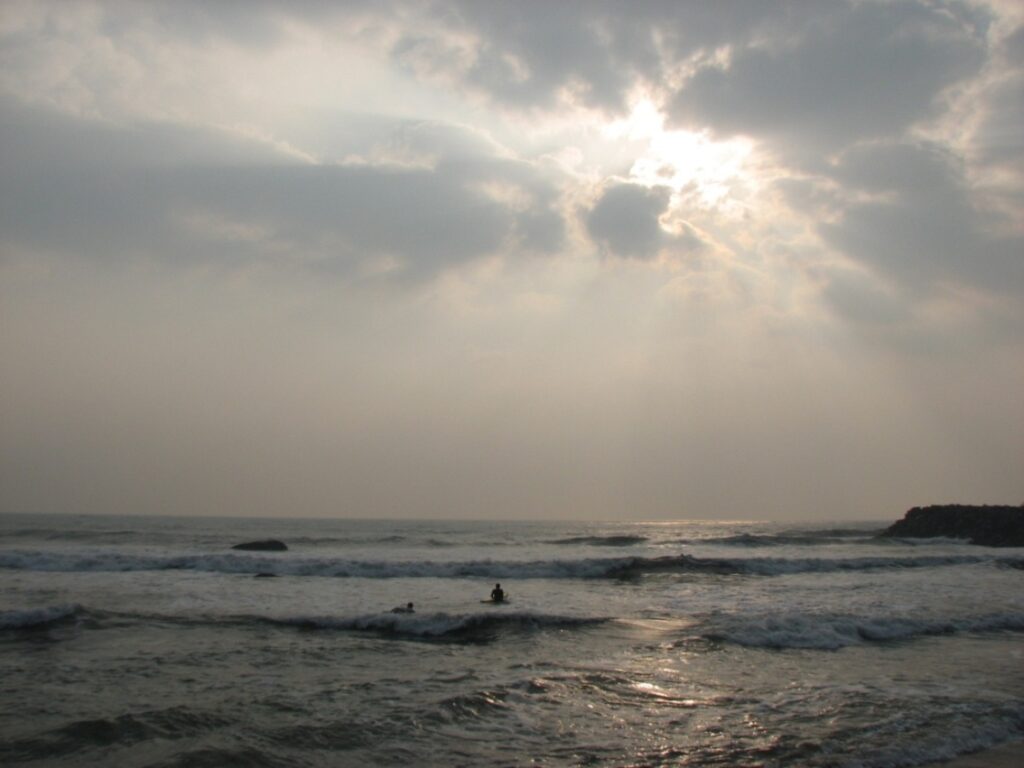 The Murud Janjira Fort, which is surrounded by sea water, shows us a glimpse of the intelligence used for the fortification of these magnificent structures.
Another historic masterpiece, the Sindhudurg Fort in the Konkan district, built during the reign of Chatrapati Shivaji, is a tribute to his heroic acts. This fort was the main operational centre during any war. It has three water reservoirs, which intriguingly never dry during summers. Located a few kilometers off the Malvan, the fort is on a rocky island and accessible by boat.
The Vijaydurg Fort, made of laterite stones, is surrounded by the Arabian Seas on three sides. In earlier times this fort was used as a naval base of the Shivaji Empire and the massive wall surrounding the fort acted as a barrier making the fort impenetrable.
Located on a small island in the Arabian Sea, the Suvarnadurg Fort, or the Golden Fort, is one of the most critical sea forts in Maharashtra, used for naval constructions and defense.
Karnataka
Karnataka has many different aspects to its topography. The tea, coffee and rubber plantations of Coorg, the incredible number of wildlife sanctuaries (more than 15 well known parks!) such as Nagarhole and Bandipur, the picturesque beaches of Gokarna and Karwar are just a few offerings. Historical locations such as Hampi (including the triangle with Badami and Aihole), Mysore (including Belur and Halebid) and Bidar & Bijapur are just a few notable options. Easy access from Bangalore and its satellite towns to any of these places is a plus point. In fact a few places little further away (Chikmaglur and ghat forests of Wayanad in Kerala) are fast becoming the go-to places by serious "workcationers ".
Madikeri or Mercara, the capital of Coorg is a beautiful large hill town situated in Western Ghats. This hill station stands 1452 meters above sea level. The green woody slopes, colourful scenery, misty mountains, cascading falls, dense tropical forest, tea, coffee and spice plantations made this place a paradise of nature lovers.
This enchantingly beautiful place is popularly called as the 'Scotland of India' and also 'Kashmir of South'
Places to visit nearby are Abbey falls, Dubare Elephant Camp is situated on the banks of River Kaveri in Coorg district of Karnataka state. A popular tourist spots, the camp attracts tourists, especially wildlife enthusiast from all over the world. It presents tourists with an opportunity to be close to elephants and engage in various activities related to them.
Elephant Camp at Dubare is the project undertaken by forest department and jungle lodges and resorts. Not just interaction with elephants, tourists also get mesmerizing natural settings consisting of lush greenery and refreshing environment to spend some memorable days.
Nagarhole National Park
Spread over an area of 572 square km, Nagarhole come as a fine retreat for the wildlife lovers, where they can sight most of the south Indian species of animals. Whereas, there are around 270 species of birds that infuse the park's ambience with their melodious tunes, as if waiting to be followed by the eager birdwatchers. Enjoy the morning and evening safaris inside the Nagarhole National Park and try your luck spotting tigers and leopards walking ferociously in their territory.
Showcasing the exuberance of Tibetan culture, this petite town is a fine contrast to the south of India. Famous among the tourists, this place has many activities and attractions that lures them to visit here. Starting from the splendid Namdroling Monastery to the small shops selling various Tibetan items, from tasting the sumptuous tibetan cuisine to capturing the colorful settlement in their lenses, this place has got it all. As a whole, Bylakuppe is sample experience of how one would feel when in Sikkim.
A picture perfect getaway for the avid photographer and a devoted nature worshipper, Kakkabe is located in Kodagu District of Karnataka at a distance of around 38km from Madikeri. Sprawling over a region covered by dense rain forest and coffee plantations, the hill station is reckoned to be the largest producer of the sweetest honey in South East Asia. Hardly touched by the evil effects of pollution, the region is bestowed with multihued paddy fields, rare varieties of wild orchids, and dense forests growing over the hills. The hills of this region are not so high and are ideal to embark on trekking. Thadiandamol Trek is the most popular trek in Kakkabe. Rock climbing in Thadiyendamol is yet another adventure activity to be enjoyed here.
A must-see tourist destination in Shimoga District of Karnataka, Agumbe is called the Cherrapunji of the South and attracts globetrotters for its salubrious weather and breathtakingly beautiful landscapes. Located at an elevation of around 2,725 ft, this quaint travel destination is associated with rain forest conservation efforts and is rich in medicinal plants. The dense forest, suitable temperature and the topography of this area supports the growth of the longest venomous snake in the world, the King Cobra in large numbers. Agumbe Rainforest Research Station is a one of its kind in the country. Sunset Points, Kunchikal Falls, Barkana Falls, Gopalakrishna Temple are some of the best things to spot in Agumbe.
Located in Hosangara Taluk of Shimoga District, Kudajadri Hills is a paradise for the adventure lovers and nature worshippers. Perched at a height of around 1343 m, this hill station is a natural heritage site and explored by the tourists for its religious and cultural significance as well. The famous Mookambika Temple is situated at the top of Kodachadri Hill. Arasinagundi Wateralls, Hidlumane Waterfalls, Belakallu theertha Waterfalls, Sauparnika River, Nagara Fort, Kodachadri Trekking Route and Mookambika Wildlife Sanctuary are some of the must see sites in Kudajadri
An important part of Niligiri Biosphere Reserve, Bandipur National Park is one of the best places to spot tigers in South India. Covering an area of about 880 sq, Bandipur Tiger Reserve is a safe habitat for over 100 species of animals. The main attraction of the national park is its sizable number of elephants, tigers and butterflies. If bird watching intrigues you then this wildlife reserve is the perfect place to be at; there are about 350 species of birds that one can spot here. The Nugu River that snakes through the park is home to many aquatic animals. The highest point of the park is Himavad Gopalaswamy Betta from where the view is splendid.
Chikmagalur is a beautiful district situated on the western part of Karnataka. It is mostly popular for its coffee plantations and a pleasant climate. Another renowned attraction that Chikmagalur is known for is its Bababudan Giri ranges. Though it was among the underexplored destinations, the hill station thanks to its picturesque landscapes and greenery. Apart from all this, the waterfalls of this region also have attracted travelers. There are many waterfalls located in this district like the famous Hebbe falls, Shanti waterfalls and several others. Chikmagalur is the birthplace of many renowned freedom fighters, intellectuals and also poets and politicians. Flanked by the lofty mountains of Mullaianagiri, Hebbegiri, Gangegiri & Babaudangiri, Bhadra Tiger Reserve is an ideal place for an action-packed getaway in Karnataka. Situated in Chikmagalur, the sanctuary is home to many animal species like tiger, leopard, elephant, Indian bison (Gaur), sambar, barking deer, spotted deer, wild dog, wild boar, Porcupine, Muntjac and sloth bear. The reserve also houses about 120 species of flora including many medicinal plants.
Devbagh (Karwar Beach) is the most popular beach in the coastal city of Karwar, headquarters of the Uttara Kannada district. This beach is known to have inspired poet Rabindranath Tagore who had visited Karwar during the early 20th century. The beach is really a perfect getaway for tourists searching for privacy as well as calm. It is famous for the golden sands and cool breeze and provides adventure sports enthusiasts with a variety of water sports such as snorkelling and kayaking. It is also famous for delicious seafood and other local cuisines.
Kapu is a beach village in coastal Karnataka (Udupi). Kapu's long sandy beaches offer a panoramic view of the Arabian Sea. With its tropical climate and a bevy of attractions that beckon tourists from across the country, Kapu is predominantly known for its greenery that surrounds the beach. One of the main attractions of the Kapu beach is the century-old 130 ft. lighthouse. Other must-see spots in Kapu include the two temples of Goddess Mariamma and the Jain Basadis.
Malpe is a virgin beach, located at a distance about 6 kms from Udupi. It is an important port and a fishing harbour in the state of Karnataka. The endless stretch of golden sand, graciously swaying palm trees, clear blue sky and the gentle murmur of the sea, set the perfect mood for an idyllic holiday.
The coastal city of Gokarna is located in North Canara district and is famous for its awesome beaches. One of the more acclaimed beaches in the country, Om Beach takes the shape of an 'Om', a Hindu spiritual symbol. In the shape of two crescents joined together to form an Om, the beach offers a breathtaking view of the sunset. The long stretch of white sandy beach adjoining the rocky terrain appeals to travellers from around the world.