For Sea lovers, Maldives is one of the most gorgeous holiday destinations, writes Vickram Sethi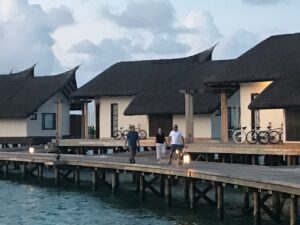 Maldives is Mother Nature's jewel in the Indian Ocean. It was one of my bucket list destinations. Mumbai-Male is a one hour and 40 minute flight. We had booked ourselves at the Jumeriah Vettvali. We landed at Male and we were ushered into the Jumeriah lounge at the airport where the hotel checked us in. From Male airport to the hotel is a 30-minute boat ride and we had our own catamaran to ferry us across. There were juices and coconut water on board. We landed at the hotel to a welcome of drums and music. We were allotted a butler name Salim and our golf cart ferried us to our villa. (Photo here)
There are two kinds of villas – one is an ocean villa that is accessible only by boat. It also has a slide where you slide right into the water. The ocean villas are independent structures located in the middle of the ocean and really looked pretty from the other side. (Photo here)
We stayed in a sea villa, which was attached to a large wooden ramp, and these were independent structures located one after the other with a decent distance between each one of them.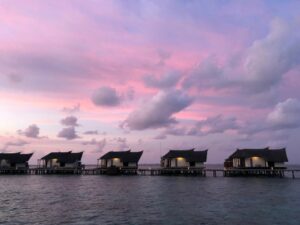 Glass-bottomed floor
The sea villa had a very large luxurious room with a sitting area inside the villa and in the middle of it all was a glass-bottomed floor from which you could see the sea at all times. Each of these villas had an individual deck with beds, hammock on top of the sea, a staircase leading into the water and a small infinity pool. The toiletries were Aqua Di Parma, the towels and the linen was absolutely luxurious, a bottle of champagne in the room, a bowl of fruit and a variety of munchies to welcome the guests.
The island is immaculately clean and very well kept. The water is a beautiful turquoise blue and the sand is pearl white. The hotel has a large number of water sports and is managed by a highly professional and brilliant team from Best Dives Maldives. They offer all water sports including scuba diving and snorkeling though I must confess the reef is not great but the water is clean and enjoyable.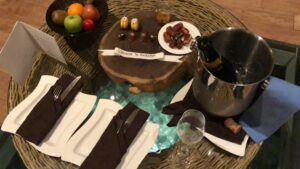 There were four restaurants – a French restaurant that had closed for renovation, MU Bar & Grill which served delicious grilled seafood – very limited choice for vegetarians, just one rice and gravy – and the Indian restaurant was also closed for renovation so we ate at Samsara, the buffet restaurant.
Disappointed palates
On the first night we landed, Samsara was offering Japanese cuisine. The food was very ordinary; the sushi was the only saving grace of the meal. The salads looked tired and exhausted. The kind of food that is served again and again. A tempura station where the prawns and the squid were fried together and remained stuck together, and that's how they were served. The soup was cold and like everything else was substandard. The buffet consisted of seven dishes, the eighth one being soup. One was a bowl of fried rice, a potato curry, a chicken curry, a second chicken, plain steamed rice and two other things were as insignificant as they could get. I was very disappointed.
The next morning at breakfast there were seven dishes on the buffet. Scrambled eggs that had been bought out to the buffet at six-thirty in the morning when the buffet was laid, cold and tasteless, as were the tomatoes and potato wedges. Four kinds of Oriental food. Somebody should have thought of replenishing the buffet. An Indian section that served dosas, idlis, poha, upma. Different things on different days. The dosas were not bad. However, they had eggs to order, pancakes and one day even a puri bhaji.
That night we had a four-course set meal at the Royal Suite, open-air sea deck. That set us back by US$250 per head. We also had lunch by the bar where the food was good but not great. On our last night, we went back to Samsara, they had an Indian spread of kali dal, chicken curry, rice, aloo sabzi, and Maldivian food. The quality and the variety of desserts were below par.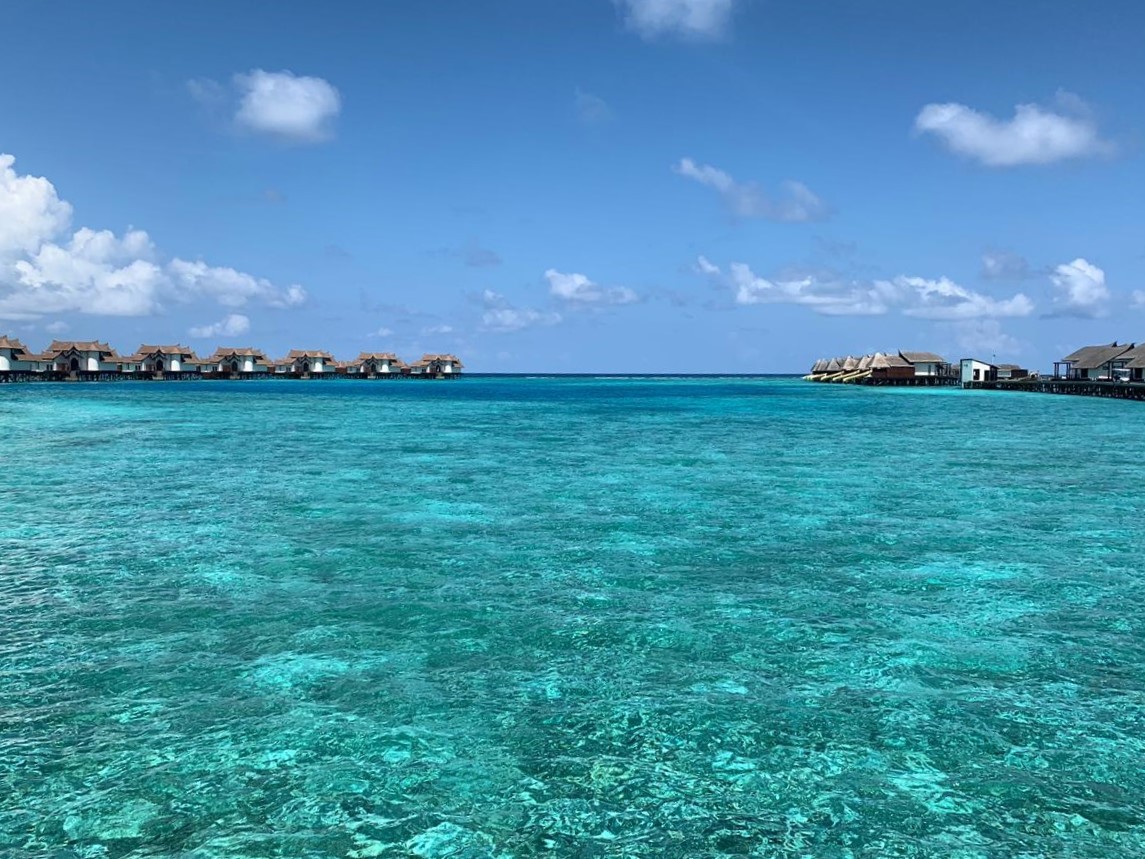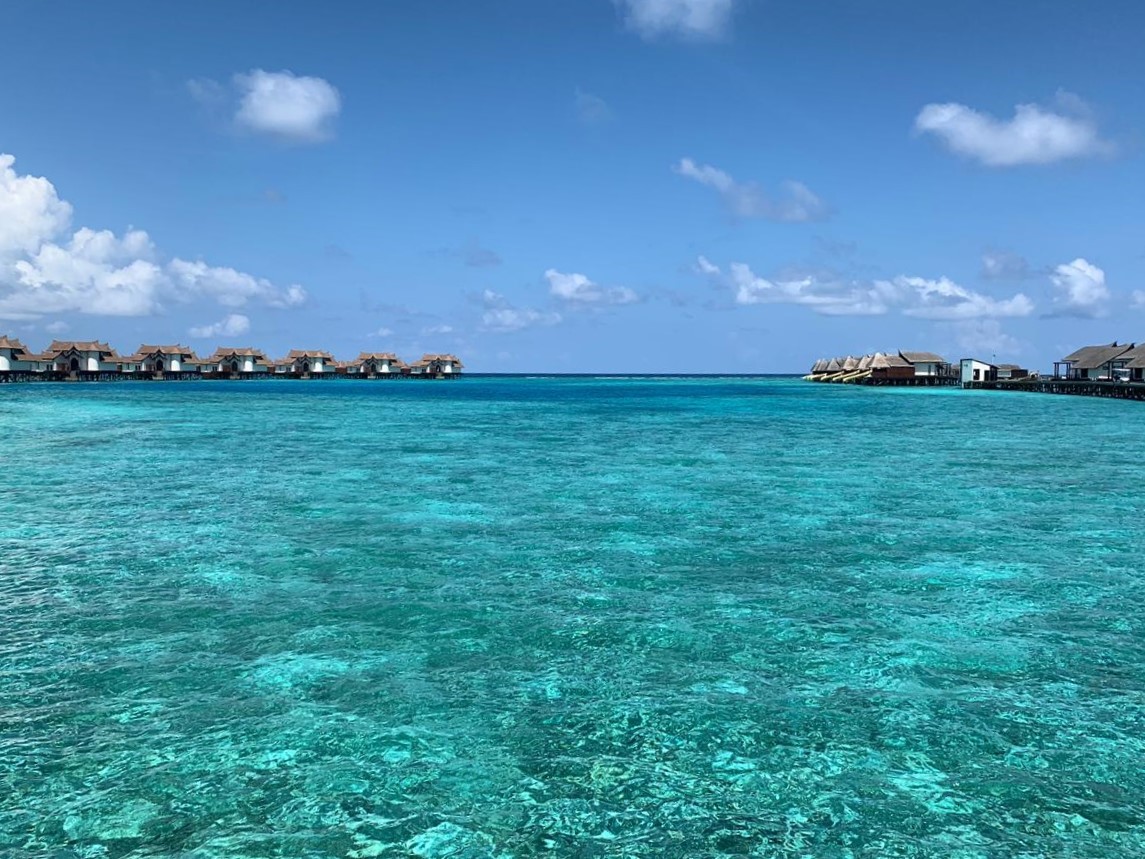 Star decibels
That evening Sonakshi Sinha had also checked in and was in the dining room with three other people. There is a certain dining-room etiquette which Ms. Sinha was completely unaware of, she was loud enough to attract a lot of attention that was the one time I was tempted to say "Khaamosh". She did a tweet on the weather and uploaded her photographs on Instagram on September 21. Finesse is not Ms. Sinha's strong point. Two other Indian movie stars who stayed here were Shah Rukh Khan with family and Hrithik Roshan with his sons – both left a very favorable impression on the staff.
I must mention here that our butler Salim was really wonderful, super-efficient and the kind of staff that give a hotel a good name. It was my son's 40th birthday and my daughter asked Salim if she could have 40 staff lined up who would offer my son one rose each as he walked into the breakfast area. And I must say, Salim literally rose to the occasion, and organized beautiful roses handed over by 40 staff members to my son as he walked in, leaving him overwhelmed. All this without an extra charge.
The second person who was a great help was Rajesh Kana, Director of F&B. The staff at the hotel are very courteous, polite, and offer impeccable service, so also the staff at the spa. Except for the food our stay was wonderful right from the beginning to the end.
I can't understand why they couldn't serve us really good food. One has to stay and eat in the hotel, you cannot go anywhere else – and why can't such a posh place upgrade their quality of the food? On a rating scale of one to five I would rate our stay as four; while similarly on a rating scale of one to five I would rate the food at one and a half.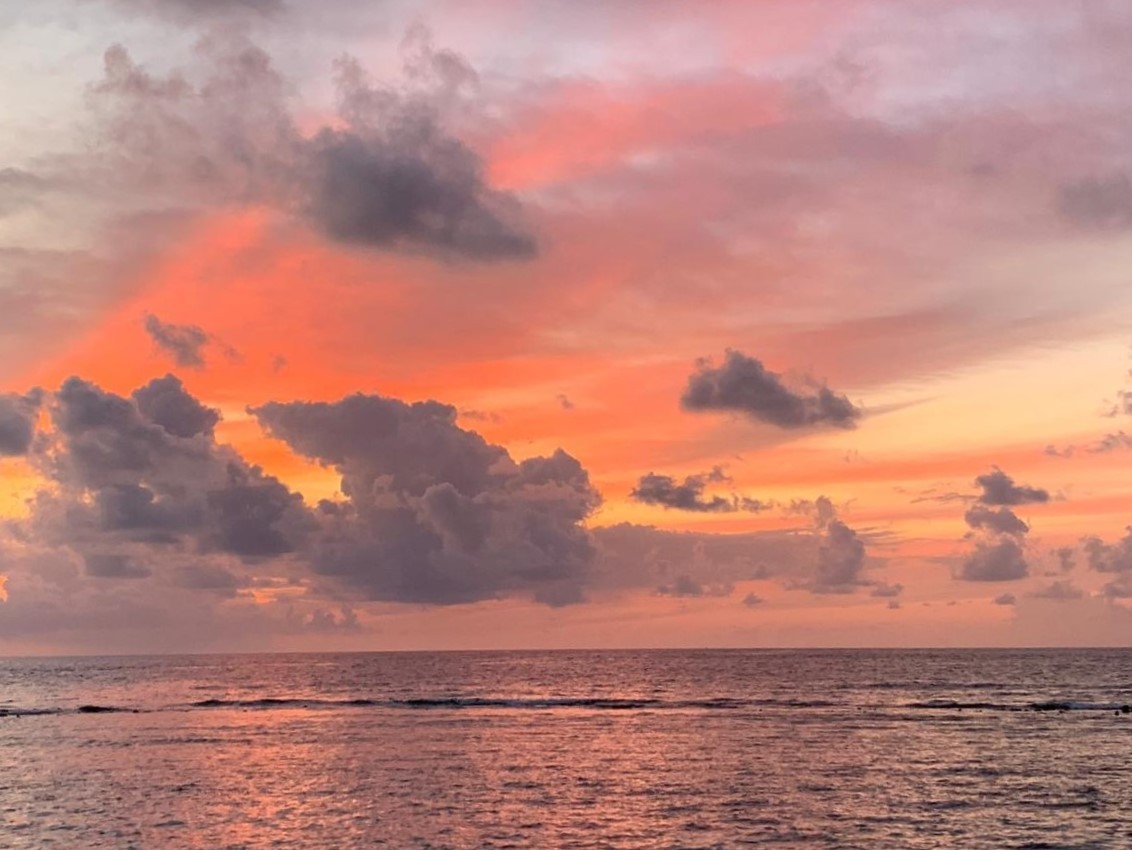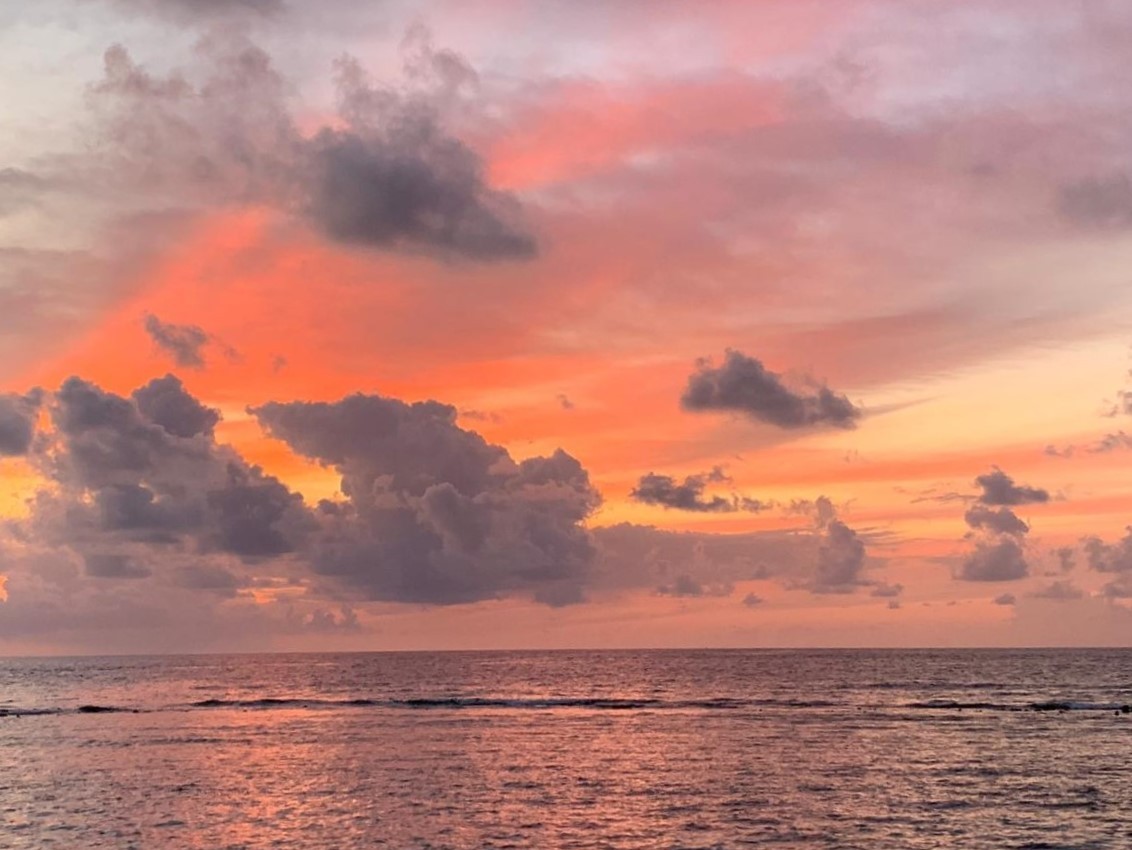 Desi divisiveness
Here is the thing about us Indians. On the return flight there was a group of 56 Indians who delayed the flight by about 30 minutes. One person, who was amongst the first passengers to board, stood in one corner offering all his friends (only the people from the group) chaklis and bhakarwadis. And while people were passing him each one dipped their hands into both the packets and if their second hand was not free they kept their bag down, picked up the goodies and then moved on. Some of them couldn't decide at that moment whether to finish the food in one hand and pick up their bag and make room for others, or to wait eat the stuff and then move on. The flight was reeking of chakli, bhakarwadi and chivda. I asked one of them if they were a group of senior citizens going on a holiday, and he replied, "No, we are all from the same caste." Whatever that meant. After the flight had taken off, one by one these men went around the flight offering eatables to the group members – and only to the group members. If there was someone who was Indian but not in the group, they would overlook them.
When will we change?