Carry your tiffin on flight writes Vickram Sethi
Years ago I was traveling by Air India from Delhi to Mumbai. It was an evening flight. I met an acquaintance of my father's who asked if I was traveling to Mumbai and whether I had luggage. "I only have one bag," I said to the gentleman. He asked if we could check in together as he was carrying a lot of excess luggage. I agreed and we checked in together. I requested an aisle seat and him for the other aisle seat.
Air travel was expensive in those days, and it was common for people to look for a friend in the check-in queue so as to save on excess baggage payment.
What a pickle
We boarded the aircraft and settled in. We chatted about various things and particularly how bad the Indian airline services were. He complained that the food was very bad and I agreed with him. The flight took off and we continued chatting and again he complained about the quality of food. Then he pulled the rabbit out of his hat, "The food is so bad on flight that I carry my own dinner." He had a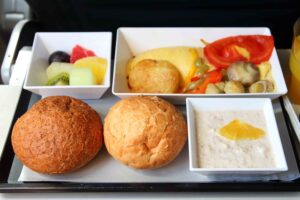 medical rep bag, from which he took out a round stainless steel box. On the lid he placed two pieces of Punjabi mango-pickle, onion and two green chillies. I was absolutely shocked. He halfheartedly asked "Will you have some?" I replied, no… and within a few minutes the strong smell of Punjabi aam ka achaar reached four rows ahead and four rows at the back. I wanted to shrink into the book I was reading. Just before boarding I had met two other friends who were on the same flight. Everyone who passed our aisle had an odd expression on their face.
By then the airhostess fortunately began serving the food; I ate mine and pretended to fall asleep. I must have actually dozed off only to be woken up to be told to fasten my seat belt. We said goodbye to each other once we landed.
In those days air travel was completely different from what it is today. It was a smart thing to know someone in Indian Airlines who could put in a word and get you a ticket. And could also condone your excess baggage. Airline jobs were considered amongst the top-end jobs especially in the marriage market. You got a quota of free travel and the ones who managed to get a job in Air India could take their family to various international destinations wherever the airline flew.
Leaving a bad taste
In the last two weeks, I have had to travel on four Air India flights, one Spice Jet and one Indigo. It's difficult to say which airline food was worse than the other. I traveled Mumbai-Delhi on an international Air India flight. There was kheema mattar, a beetroot tikki, methi paratha. The methi paratha was burnt from on the outside and uncooked in the inside – you could get the raw atta taste in your mouth. The beetroot tikki had more bread than beetroot, the kheema mattar was a tomato gravy with some green peas and even less kheema. There was no salad but a pakodi chat topped with imli ki chutney and a little bhujia on top. When you make pakodis you fry and freeze them. When they are served, one blanches the pakodis in hot water to get rid of the oil. But this pakodi chat was abysmal. It seemed that the caterer had skipped blanching; one bite into the pakodi and your mouth was filled with all the stale oil. This was the quality of food in business class.
The domestic aircraft are tacky, worn-out, the upholstery needs to be changed, the toilets are broken, the seats are loose and overall it's a pathetic experience. On another occasion on the domestic sector, Air India served only vegetarian food, I can't understand whether this is cost-cutting or a Hindutva factor. On another occasion, for breakfast, they served a sambar vada and upma. The vada could have been a little bit warmer and the chutney was ok, the chai was cold… take-it-or-leave-it kind. Air India's cutlery is wooden spoons that lasts just about for the duration of the meal. The plastic containers are downright cheap and the tissue is what you would get at a grade three restaurant.
On one evening flight with Air India there was dal, chawal and an arbi sabji. On all three Air India flights I conversed with the staff and asked them whether they actually ate this food day after day. For it could have a long-term effect on their dietary and gut health.
The chief air hostess said she brought her own food and didn't eat any of this. The married boys said they got their own food. They didn't eat airline food. Two of the girls said that they had no choice since they were not from Mumbai, they stayed as paying guests and couldn't cook on their own. Two of the boys said that they ate the same food but Air India had now got a dietitian who prescribed salt-less food so that the staff should not put on weight. I even tried boiled spinach that was awful, hospital-tasting, pathetically unappetizing.
The vegetarian scam
My next trip was on Spice Jet. The air hostess said she had run out of non-vegetarian and could only offer me a paneer tikka shashlik; there were four small pieces of paneer tikka, three round cut potato slices stuffed with paneer. There was also one Tikki in which I couldn't tell whether there was more aloo or bread. I suspect she was lying because I once sat on the front row and again the air hostess said that they had run out of non-vegetarian food. I asked her how that could be when I was the first passenger she was serving.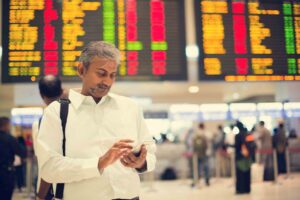 The Indigo food is not great either. The cup noodles, biryani, poha etc have so much preservative in it. The food has a very synthetic aroma and the safest thing to eat is the little packet of cashews/almonds that come in a tin called Nutcase. The airline suggests that you can take the tin home and reuse it. I wish they wouldn't go through this exercise of adding clutter to the planet and simply give us cashews in a paper bag. However, a Coke and a packet of cashews can set you back by Rs 250. So who is responsible for maintaining a food standard on the domestic sector?
Unfortunately, Jet Airways shut – it offered very good quality food and service. At the moment Vistara is the best in India. The food is good, served piping hot, the staff and the service are also very good and the aircraft is spotlessly clean. Unfortunately our aviation minister Hardeep Singh Puri is unaware of the quality of services that airlines provide in the domestic sector. Somebody ought to tell him not to get bothered about one clown Kunal Kamra heckling another Arnab Goswami– it's a part of their profession (yeh unka pesha hai) – but to look at the ground reality on the quality of food and customer satisfaction.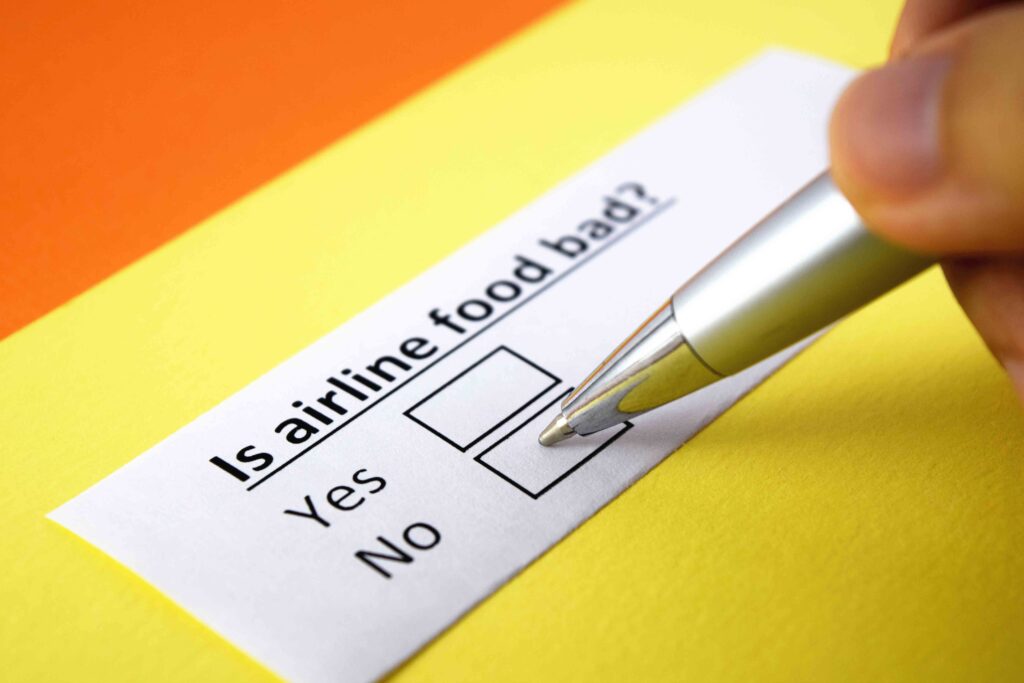 Finally, Kingfisher made a loss. They are after Vijay Mallya. Jet Airways made a loss. They are after the Goyals. Who should take the blame for Air India's huge losses?
Coming back to the gentleman whom I had met at the Delhi airport, my advice would be exactly what he said, that if you travel by Air India, Spice Jet or Indigo it's not a bad idea to carry your food with you. Amen.