Nutritionist Manisha Mehta recommends how to eat right without worrying about the heat
Summer is all about vibrant colours, airy clothing, wearing cool shades, keeping it light and most essentially keeping yourself hydrated. The scorching heat and the blinding sun can make you feel drained out if you are not hydrated enough.
Here are the top 10 summer foods to keep yourself well hydrated the cool way.
Watermelon – The exceptionally refreshing, sweet, vibrant-looking and nutrient-packed fruit for the summer. It is low in calories and fibre but high in nutrients and water content. Its health benefits include hydration, lowers blood pressure, improves insulin sensitivity and aids muscle soreness. Watermelons are super fun and versatile – eat them fresh or make a slushy.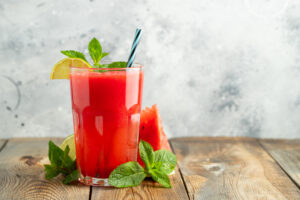 Coconut water – The trendy cool summer agent with replenishing and electrolyte effect. The sweet water from the green coconut is a good source of fibre, antioxidants, Vitamin C and several other nutrients. Health benefits include: improved blood sugar, preventing kidney stones, lowering cholesterol and keeping blood pressure in check. You can swap coconut water for plain water and enjoy some coconut lemonade on a sunny afternoon.
Aam panna – The tangy sweet Indian summer cold drink. A perfect summer cooler made with raw mangoes. Its rich in fibre, carbohydrates, Vitamins – A, B1, B2, C, minerals – calcium, iron, magnesium, potassium and sodium and essential nutrients. Among its health benefits, it hydrates, improves digestion, helps fight depression, prevents dry eyes and can prevent cancer. Although keep in mind excessive aam panna may raise your sugar levels and blood pressure. So, savour just a glass of aam panna.
Tomato – Juicy sweet ripe tomatoes not only make your dish delicious but are also extremely nutritious. A great source of Vitamin C, potassium and antioxidant. Cooked tomatoes contain higher antioxidants than fresh. Health benefits of tomatoes include reduced risk of heart conditions, lower cancer risk, keeping blood pressure in control, improving blood sugar and insulin levels, eye health and skin. How about some gazpacho?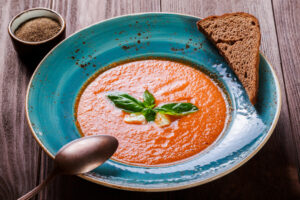 Spinach – The nutritious greens protect your skin from sun damage. Consuming raw leaves in summer will provide you with the most nutrients. Spinach is low in carbs and high in fibre that provides better digestion. However, if you have kidney stones it is best to avoid spinach as it may have adverse effects. Toss a bowl of spinach salad as a healthy refreshing snack.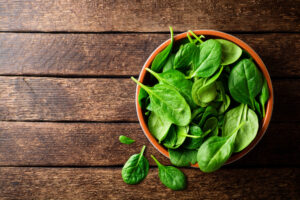 Zucchini – The refreshing summer veggie to keep you light. It is packed with variety of vitamins and antioxidants. Cooked zucchini is high in Vitamin A as opposed to uncooked. It aids heart health, reduces blood sugar levels and strengthens vision. Zucchini benefits bones, thyroid and prostate health. A versatile veggie to add to your salad, pasta or sandwiches or you may toss it in some olive oil.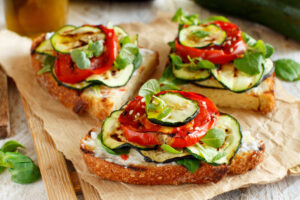 Orange – All you need is a glass of OJ (orange juice) in the morning to keep you hydrated during the sweatiest summer days. A great source of Vitamin C and has a lot of alkaline minerals. It is good for immunity, prevents skin damage, lowers cholesterol, regulates blood sugar and is good for your gut. Orange segments dipped in dark chocolate make an amazing summer dessert.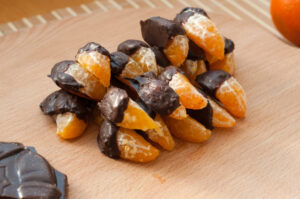 Yogurt – A probiotic dose to keep your gut happy. Yogurt is cooling, protein-packed and contains every nutrient needed by your body. It is high in calcium, vitamins and minerals. It helps reduce bloating and constipation, reduces risk of osteoporosis and promotes good cholesterol. Some cucumber mint raita for lunch would be a good idea.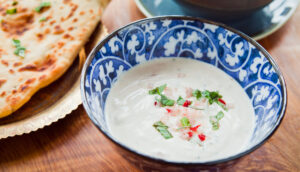 Cucumber – The cool and crunchy cucumber is a refreshing relief from hot weather. Cucumbers are low in calories and high in nutrients. Eating cucumber with the peel provides the most amount of nutrients. It aids digestion and promotes hydration.  Cucumber-infused water will add freshness to your day.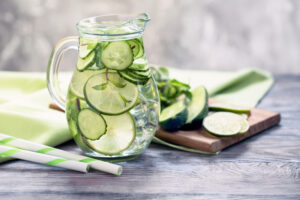 Basil – Add some flavour to summer with this fresh herb. Fresh basil in summer is robust in flavour due to the hot temperature. It is a very good source of potassium, copper, Vitamin A and C. It also contains calcium, iron, magnesium and omega-3 fatty acids. Basil can combat depression, reduce blood pressure and increase mental alertness. This summer cooler is a great herb to detox your mind and body. Let's make some pesto!