No matter what we've been through this year, we all owe it to ourselves to make a spot in our homes glow- with the promise of better times ahead.
Here are a few simple ways to brighten up your home and end the last week of the year with positivity, hope and peace:
01. Lights On Plants Are Such A Delight!
Fairy Lights or led lights on a tall or medium sized plant. If you have Christmas baubles or can cut out some stars from glitter paper, you can hang them on your plants
02. Give A Poinsettia Some Love
Poinsetta plants grace our environment at this time of the year. Its gorgeous and feels good to have around your home.
03.
Pretty up some candles
Simple pillar candles decorated with fresh or dry pine – cones and a few twigs or palms.
This is such a pretty centrepiece for any table. You can work around just one candle or as many as you would like.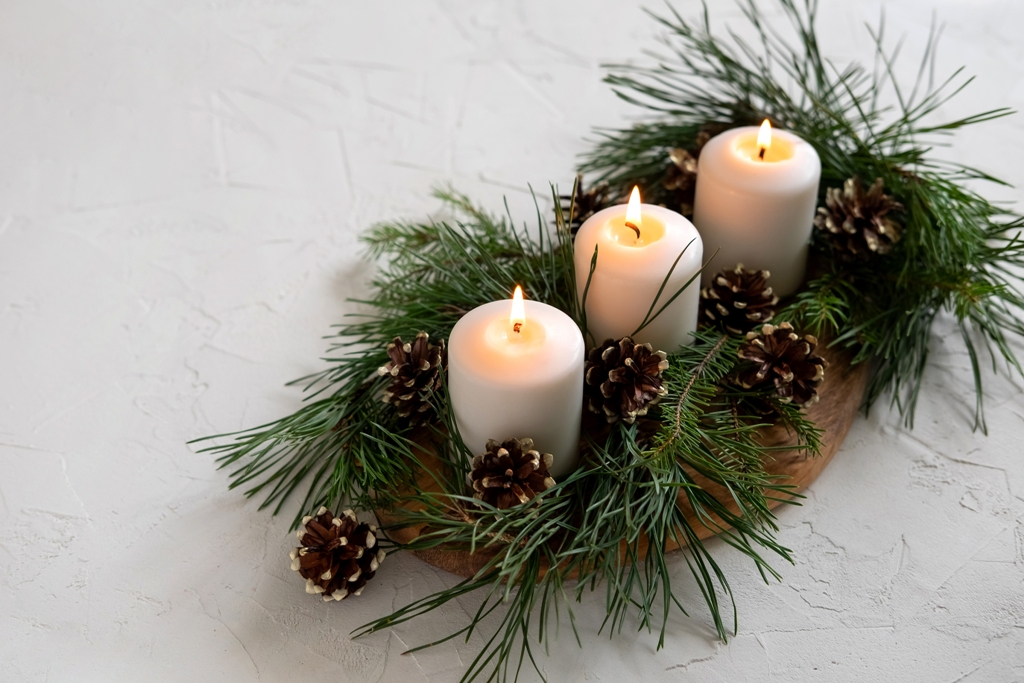 04. Decorative Jars
Led or fairy lights in jars with cut out stars or mock mini gifts on a few tiny pebbles- this is an earthy and gorgeous decoration that beautifies any area around your home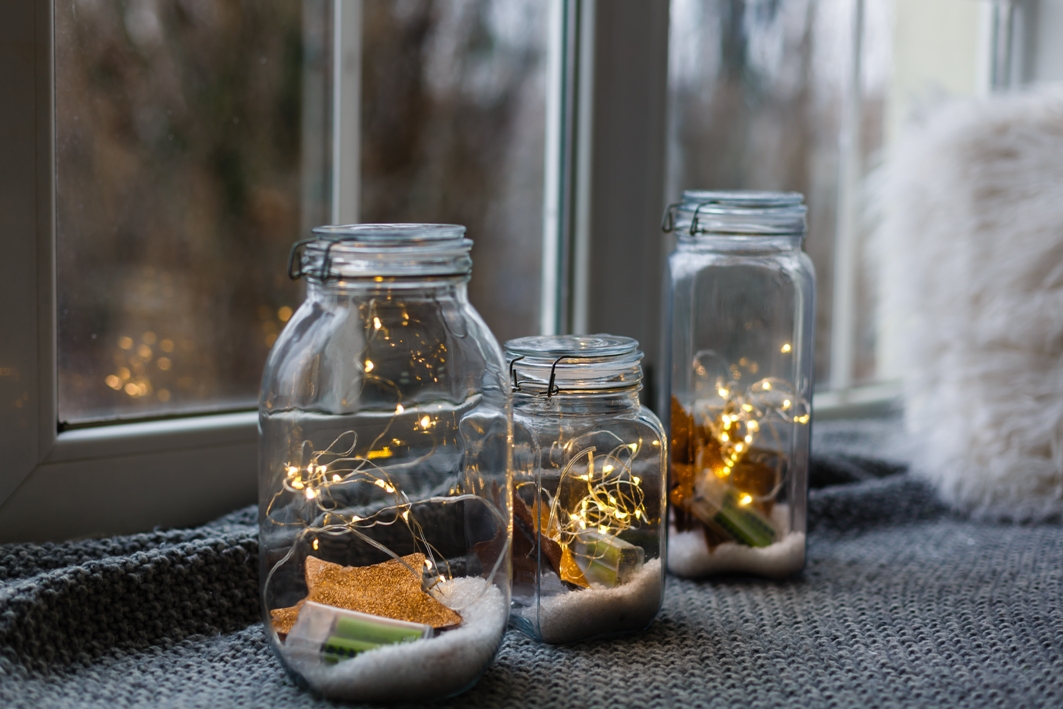 05. The Red Christmas Bow
Get some thick red ribbon and pretty up a plant, or a candle or any artefact around your home. Integrate some gold for that festive aesthetic.