Changes in media habits have also forced advertisers to change their strategies, writes Prabhakar Mundkur
The Covid-19 pandemic has changed most things around the world. It has dramatically changed the way we work, live and communicate. It has naturally also affected advertising, as an industry and as a creative function.
Firstly, there has been significant drop in advertising spending. Print advertising perhaps was the most affected because for a long time, people were not reading newspapers due to the fear of contamination. Lockdowns disrupted the entire newspaper distribution system.
There is a rule of thumb that says advertising follows any rise or fall in GDP. The Indian economy is known to have shrunk 23.9 % in the second quarter of 2020 ending June 2020.  After hitting $ 2.9 trillion in 2019, and predicting a $ 5 trillion economy by 2024, India's decline was the worst among the world economies with the US contracting by 9.5% and Japan by 7.6%. The construction, manufacturing and transport industries were the worst hit. The full damage on the Indian economy is supposed to be even greater given the large informal sector in the country.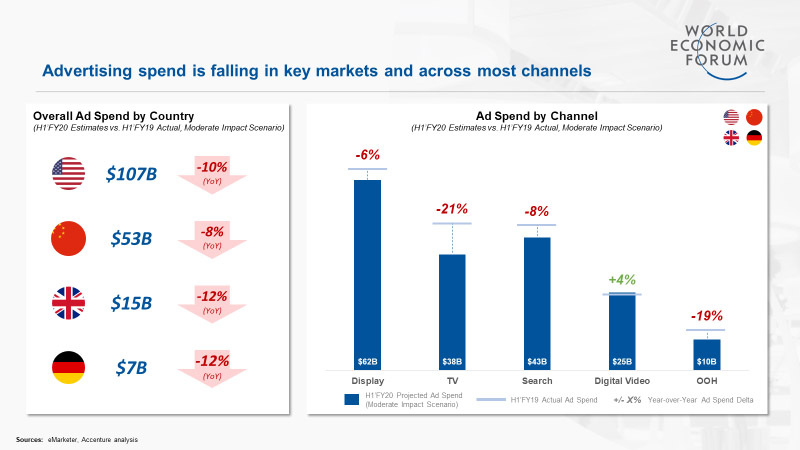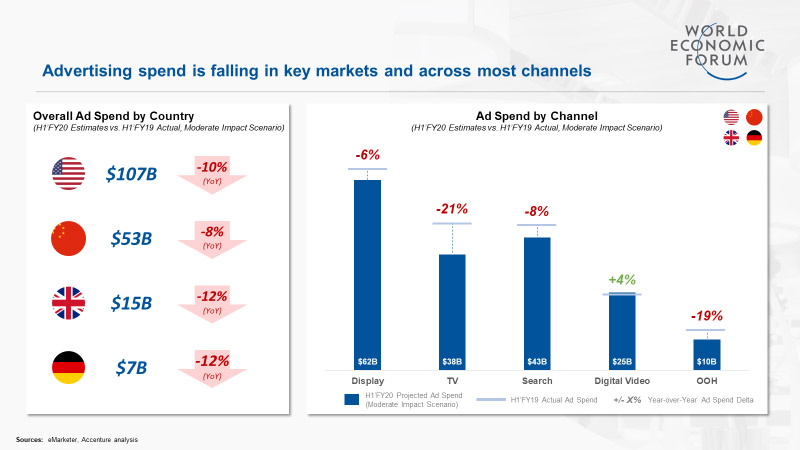 Reassuring consumers
Conny Braams, Chief Digital and Marketing Officer of Unilever, which is one of the largest advertisers in the world, said this: "Unilever is guided by three beliefs: brands with purpose grow, companies with purpose last and people with purpose thrive.The pandemic will not waiver [sic] our commitment to purpose-led business, nor will it change how we position our brands. More broadly, we are witnessing a change in consumer behaviour. We know that life in the time of coronavirus is increasingly a life lived online which has led to an acceleration of digital adoption and e-commerce. Time spent with certain media channels has increased during lockdown, so we are adapting to these changes, shifting to a greater focus on in-home channels versus out-of-home."
As Mr Braams says, the change in consumer behaviour has been the biggest challenge for advertisers. For example, we may have given up the handshake forever. Suddenly safety, that was once considered a basic need in Maslow's famous needs pyramid, has become top-of-mind and a primary benefit that advertisers can offer. Others have depended on reassuring consumers and helping them out of the depression caused by the pandemic.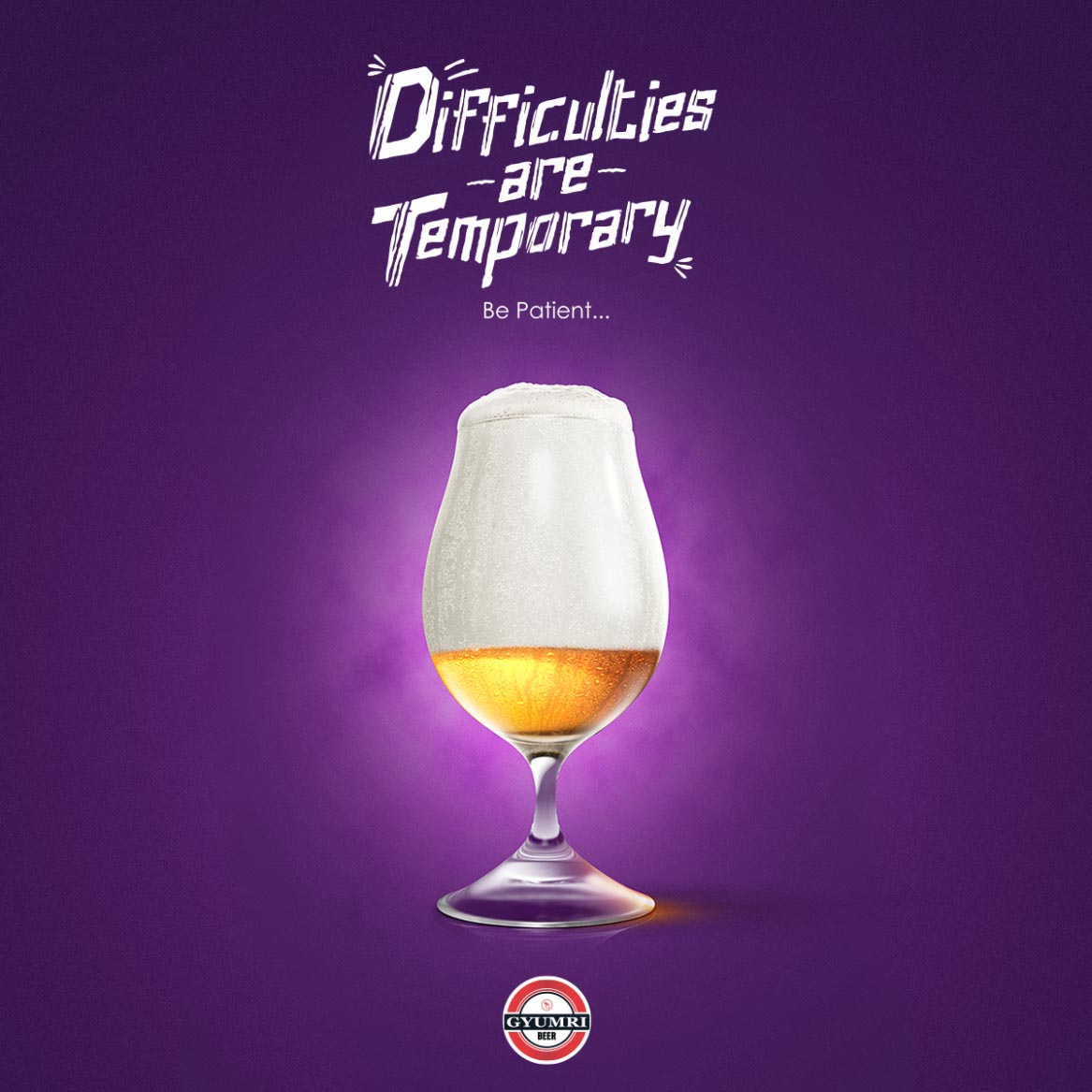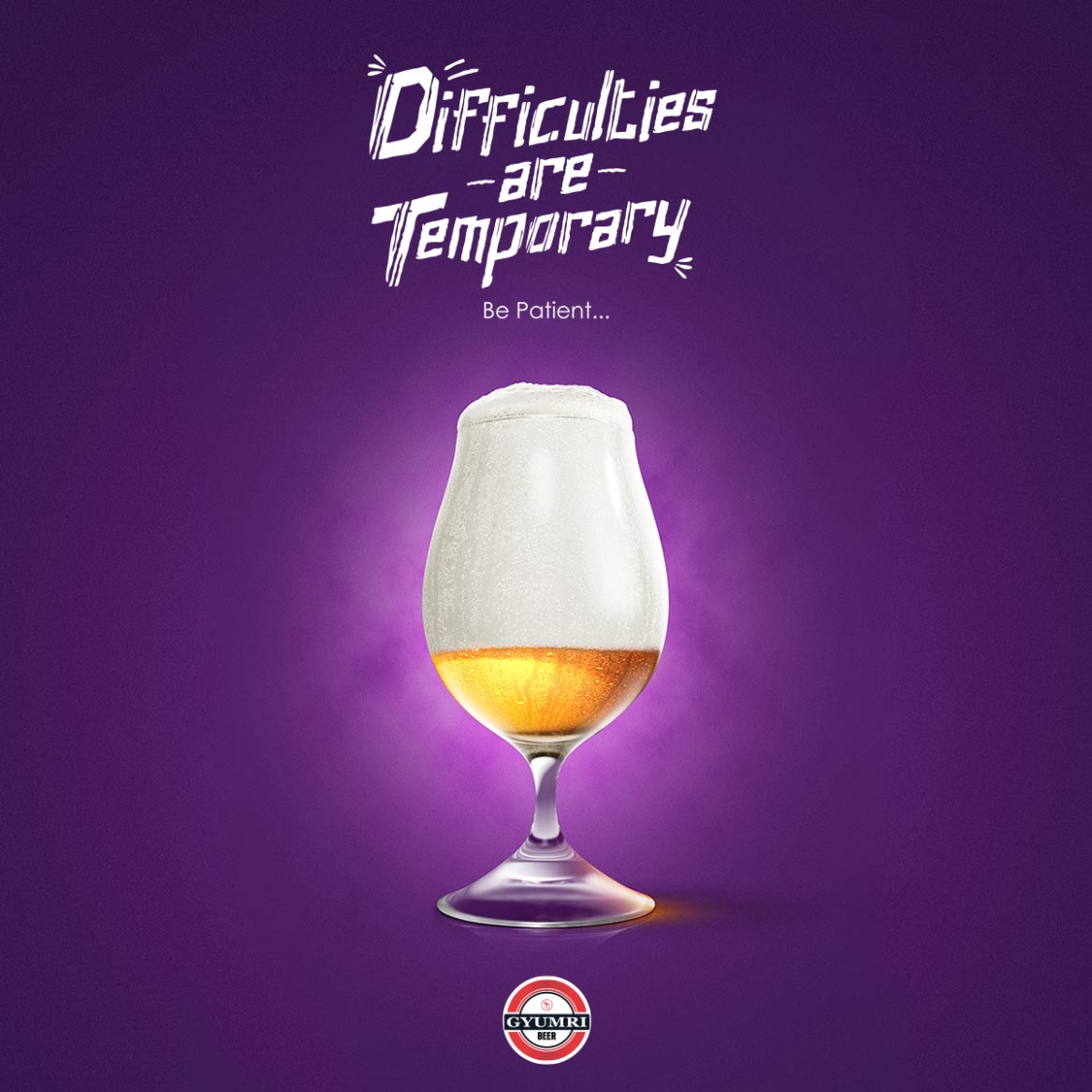 Safety measures
Post-pandemic advertising seems to have taken up the role of including mask-wearing, sanitising and social distancing to keep in line with the times. But sometimes even the best advertisers did not portray the correct way of wearing masks, as in this ICICI Lombard ad where the man in the commercial seems to be wearing his mask 'Indian style' on his neck instead of covering his nose and mouth.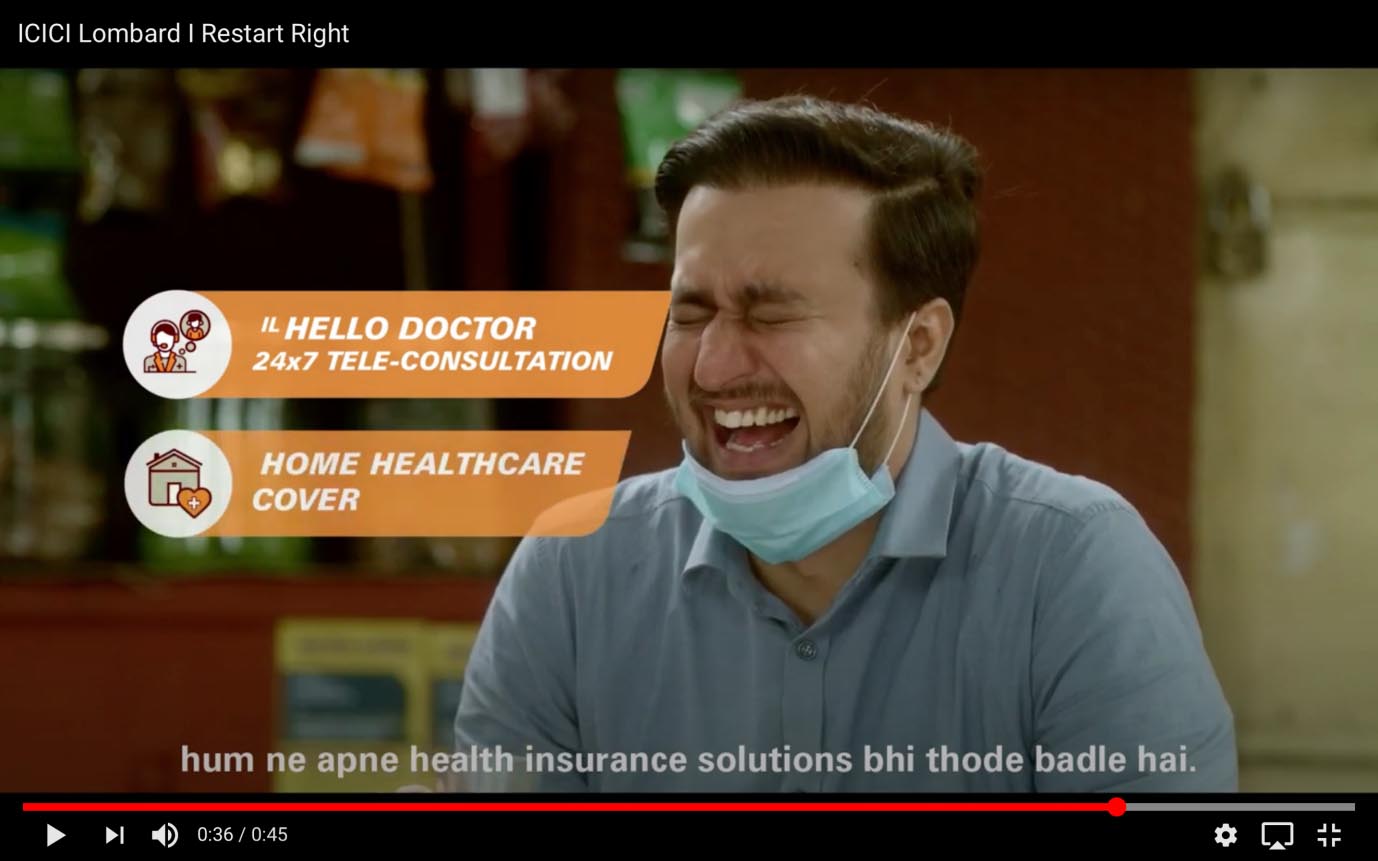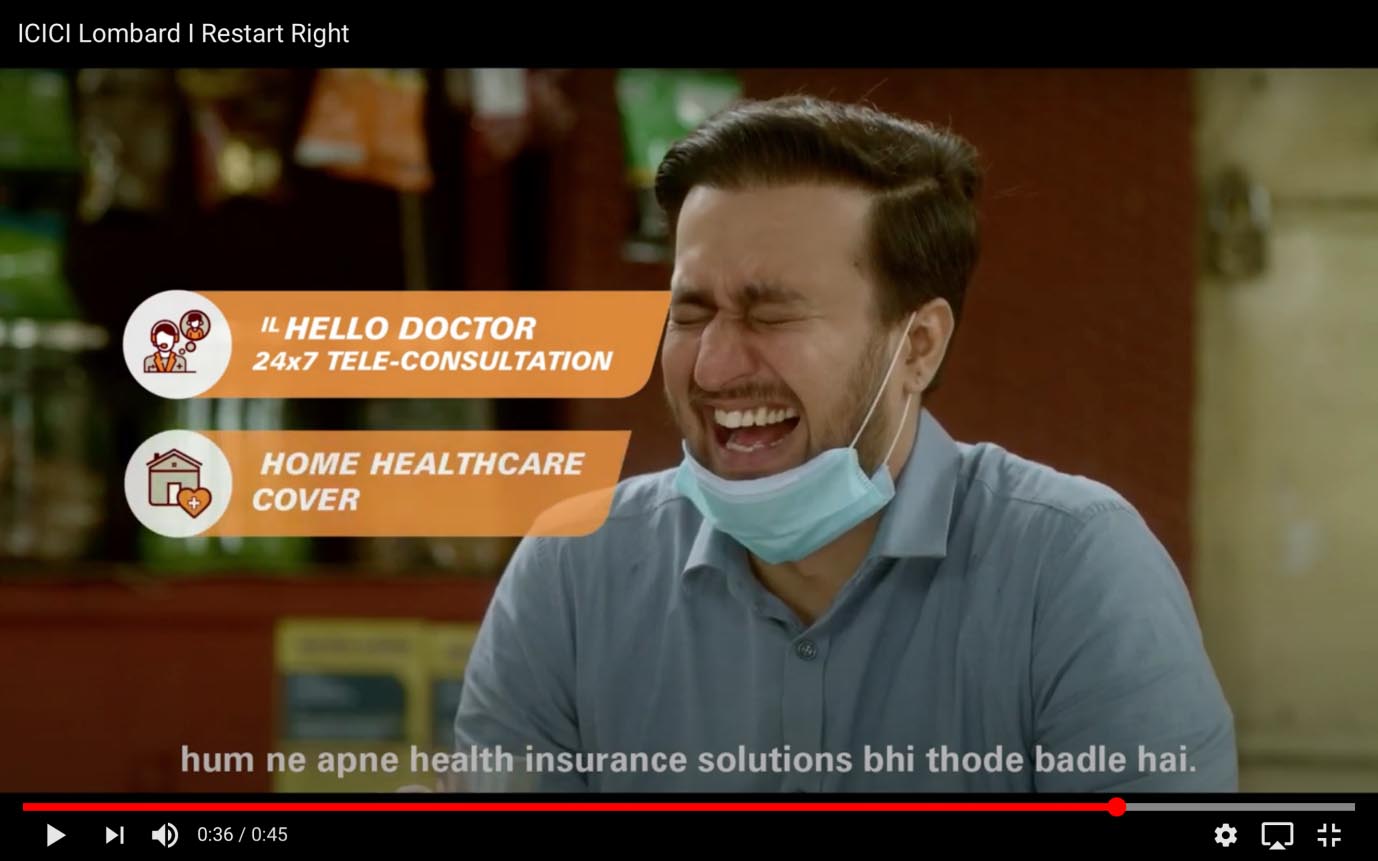 Some brands tried to be helpful to consumers, empathising with their condition during the lockdown. For example, one major impact on our lives was the closure of the salons which led Anand Mahindra to show his admiration for barbers on Twitter.
Sunsilk, one of the country's longest standing brands, tried to innovate by focusing on the work-from-home culture. No haircuts meant that most women were struggling with their hairstyles, so their commercial focused on the most sensible hairstyles to use during the lockdown.
Sunsilk showed a variety of hairstyles that could be used in the 'My lockdown hairstyle' commercial.
Pushing transformation
But whatever the appeal of the advertising, one thing is certain: advertisers have been forced to re-think their advertising strategies. Changes in media habits have also forced advertisers to change their strategies. People, for example, spent more time on TV and digital media during the lockdowns.
And the pandemic will transform advertising as much as it is transforming everything else like healthcare, travel and transport, restaurants, lifestyle businesses, and the way real estate and air-conditioning systems are going to be designed in the future.  After all, there is no knowing if and when the next pandemic might arrive.
As Brian Wieser of GroupM says, "Companies will find that there's never been a better time to pitch ideas that involve real transformation. People will be more open-minded and we're going to see businesses find ways to push transformation even faster. For corporate decision-makers this is going to be radically cheaper than it was a few months ago."