The immortal love story, often doomed, is an integral part of Indian history and folklore – By Deepa Gahlot
Of all the stories that pass down the ages, love stories are the most popular, perhaps even
more than tales of valour. Here are 18 immortal love stories—from history, mythology and
literature.
1 Radha-Krishna
For a society as conservative as ours, the love between Radha and Krishna raised no
eyebrows—they are worshipped together and her name always precedes his. She was
married to another man, but was devoted to Krishna all her life, even though they never
met after he left Gokul. Folklore is replete with stories and poems about their romance.
2 Salim-Anarkali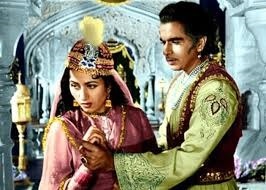 Films like Anarkali (1953) and Mughal-e-Azam (1960) have celebrated the romance between
Mughal Prince Salim and a courtesan, for whom he went into battle against his father, the
mighty Emperor Akbar. The story, like many others ended in tragedy with Anarkali being
buried alive, though another version has Akbar allowing her to escape through a tunnel as
Salim lies in a drugged sleep.
3 Shahjahan-Mumtaz Mahal
The world's favorite monument to love, the Taj Mahal was built by Emperor Shahjahan for
his beloved Mumtaz Mahal. Stories have it, that when she died (in childbirth) his hair turned
grey overnight in grief.
4 Laila-Majnu
This tragic love story of Arabic origin had Qais go mad in love for Laila, so that he came to be

known a Majnu (crazy), a word that has passed into common language to describe a man
besotted by a woman. Laila was forcibly married to another man, and some versions of the
story have her die of heartbreak, and Majnu falling dead by her grave.
5 Heer-Ranjha
The famous Waris Shah poem has Heer and Ranjha suffer many travails—her marriage to
another man, his wandering the countryside as an ascetic; when they are about to be
reunited, a jealous uncle gives Heer a poisoned laddoo; Ranjha consumes a piece of the
same and dies by her side.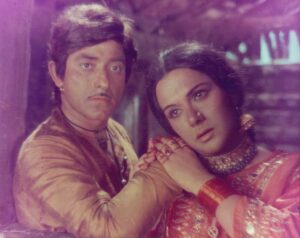 6 Sohni-Mahiwal
Like many love stories, social differences come in the way of the love between Sohni and
Mahiwal. She is married to another, but keeps meeting Mahiwal by swimming across the
river using an inverted earthen pot. One night her sister-in-law replaces it with a pot
unbaked clay, which dissolves in water and she drowns. Mahiwal jumps into river and
drowns too, reunited with his beloved in death.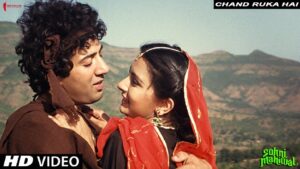 7 Sassui-Punnun
A prince falls in love with Sassui, a washerman's daughter. He convinces her family of his
love and is married to her, but her brothers drug him and send him back to his village. When
Sassui realises what has happened, she runs barefoot across the desert calling his name.
When a shepherd tries to take advantage of the distraught girl, she prays for the earth to
swallow her. Later, Punnun dies at the same spot.
8 Dhola-Maru
Prince Dhola and Princess Maru are married in childhood, but when his father dies in battle,
he forgets about the marriage and weds Malwani. A group of folk singers from Maru's
hometown remind Dhola of his first marriage. He remembers and overcoming all hurdles,
gets back with Maru, in one of the few love stories from folklore that have a happy ending.
9 Jesal-Toral
This folk tale from Gujarat tells of the love of a pious woman Toral, who reforms bandit
Jesal. Their shrines are in Anjar (Kutch) and are believed to move closer every year; locals
say that when they come together, the world will end.
10 Mirza-Sahiban
The family of Sahiban opposed her romance with Mirza and fixed her marriage to another.
On the day of the wedding she eloped with Mirza. The enraged bridegroom and her brothers rode after them in pursuit. When the two stopped to rest and he fall asleep, she
broke his arrows, hoping to prevent bloodshed. But her brother did not have mercy on them
and slaughtered them both.
11 Bajirao-Mastani
Peshwa Bajirao fell in love with Mastani, the daughter of Bundela king and an Iranian
woman. In spite of fierce opposition from his family, he married her. So great was their love
that when he died in battle, she committed suicide.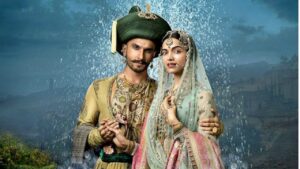 12 Prithviraj-Samyukta
King Prithviraj Chauhan was in love with Samyukta, the daughter of his rival Jaichand. To
insult Prithviraj, Jaichand arranged a swayamvara for Samyukta and invited every royal male
except Prithviraj. He got a clay statue of Prithviraj made and placed it at the gate like a
doorman. Samyukta put the garland on the statue, behind which Prithviraj was hiding and
they rode away together. Later, when Mohammad Ghori defeated Prithviraj in battle, she
committed jauhar.
13 Quli Qutub Shah-Bhagmati
Muhammad Quli Qutub Shah fell for a beautiful Hindo commoner, Bhagmati. He married
her against all odds, renamed her Hyder Mahal and established the city of Hyderabad for
her.
14 Baz Bahadur-Roopmati
The town of Mandu in Madhya Pradesh is redolent with the romance between King Baz
Bahadur and the accomplished poetess-singer Roopmati. Besotted by her, he neglected his
duties as ruler, and Emperor Akbar sent his general Adham Khan to attack the kingdom. Baz
Bahadur fled leaving Roopmati alone. Rather than submit to Adham Khan, she committed
suicide.
15 Amrapali-Bimbisara
Amrapali, the famed courtesan of Vaisali, fell in love with King Bimbisara of the enemy
kingdom of Magadh, ignorant of his real identity. When Bimbisara asked her to come with
him, she refused, but was imprisoned as a traitor anyway. Horrified at the bloodshed that
followed his attempt to rescue her, she renounced the world and became a follower of Lord
Buddha.
16 Noorjehan-Jehangir
Emperor Jehangir was so smitten by Mehr-un-Nissa, that he had her husband killed, married
her and renamed her Noor Jahan. She became his chief consort and ruled alongside him for
many years.
17 Momal-Rana
Momal and Rana Mahendra of Umer Kot fell in love. He would ride a camel to Jaisalmar and
back every night to meet her. When his family came to know, they broke the legs of the
camel. Mahendra took another camel but got lost. Momal waited from him, and got one of
her sisters to dress as a man and sleep by her side. When Rana finally arrived and saw this,
he left in a rage. To convince him of her innocence, she jumped into a fire. A shocked
Mahendra joined her death by burning himself in the same fire.
18 Razia Sultan-Yakut
One of the few female Muslim rulers in India, Razia Sultan ascended the throne after the
death of her father in spite of severe opposition by court nobles, but history records her
downfall due to her love for a former slave, Yakut, a man of Abyssinian origin.
19 Savitri- Satyavan
This story is part of Indian folklore as an example of a wife's devotion. Savitri married Satyavan despite being warned that he would die soon, then matched with with Yama to bring him back from the dead.
20 Man Singh- Mrignayani:
The love of Raja Man Singh for a Gujar tribal woman, Mrignayani, who he married against severe opposition, is famous in Madhya Pradesh, where Gujar Mahal that he built for her still stands. They had a passion for music in common, and he named Gujar Todi after her.