When it comes to the music industry, like every year, there's an abundance of brilliance, but only one album can win, writes Narendra Kusnur
EVERY year, Indian music industry watchers eagerly await the announcement of the Grammy Award nominations. After all, everybody is curious to know which Indian artistes have made it to the shortlists. This time, interestingly, things went overboard, with many artistes sending in their songs for consideration. Many of them put up announcements on social media, even behaving like they had actually been nominated. The mainstream media, clueless about the Grammy process, happily gave them free publicity and friends congratulated them, just for sending their entries.
In the end, none of these artistes found their names in the final nominations list, declared on November 23, 2021. But the two people who made it were those who didn't make any noise. They stand along with four other nominees in their respective categories when the awards take place in Las Vegas on April 3. The 2015 Grammy winner Ricky Kej has been shortlisted for his album Divine Tides, a collaboration with drummer Stewart Copeland, in the Best New Age Album category. And Falguni Shah aka Falu, in the second time she's been nominated, is in the race for the Best Children's Album for her record A Colorful World.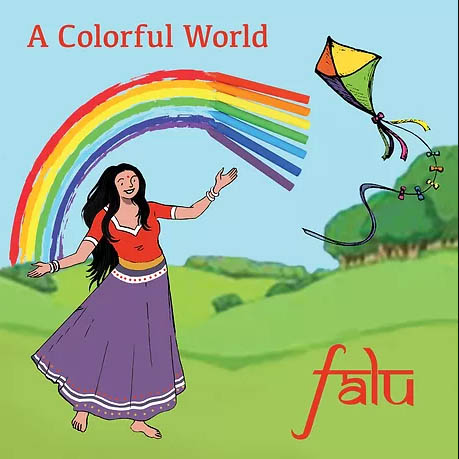 Though they haven't been directly nominated, Indian producer Nucleya and singer Rashmeet Kaur are part of the song 'Jadi Buti' from Jamaican outfit Major Lazer's album Music Is The Weapon, which is contesting for Best Dance/ Electronic Music Album. From Pakistan, there's singer Arooj Aftab, whose Mohabbat is in the Best Global Music Album list.
Naturally, Indian music fans are hoping both Kej and Falu will win. Last year too, they had the same expectations from sitar player Anoushka Shankar's album Love Letters, nominated for Best Global Music Album, and singer Priya Darshini's Periphery, shortlisted in the New Age category. Both of them lost out in the final nod. In 2019, Indian-origin musicians Faluand Prashant Mistry were nominated for the Children's Album and Immersive Audio Album categories, respectively. Also nominated was American New Age singer Snatam Kaur Khalsa, who was exposed to kirtan at an early age. However, none of them won.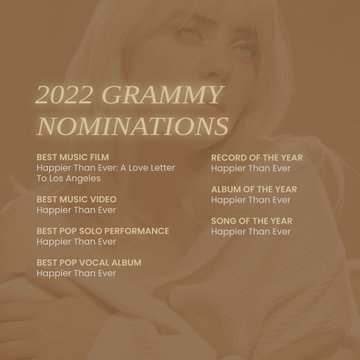 Every year, the Grammy Awards draw attention for its major categories – Record of the Year, Album of the Year, Song of the Year and Best New Artiste. This is where the world's biggest pop stars compete, and this year's nominees include Billie Eilish, Taylor Swift, Lady Gaga, ABBA, Justin Bieber, Jon Batiste, Kanye West and Olivia Rodrigo, besides rock acts AC/ DC, Foo Fighters and the late Chris Cornell for a posthumous release. While the main focus of audiences will be on them, Indians will also be keen to follow the performance of Kej and Falu. Before we look at their albums, let's see how Indian artistes have performed at these awards.
Over the years, numerous Indian artistes have made it to the nominations list, mainly in the Global Music (formerly known as World Music) and New Age categories. However, the actual winners have been few, as they have contested against musicians with completely different styles. It's always a mystery how the jury chooses between Indian classical music, European folk and Brazilian bossa nova.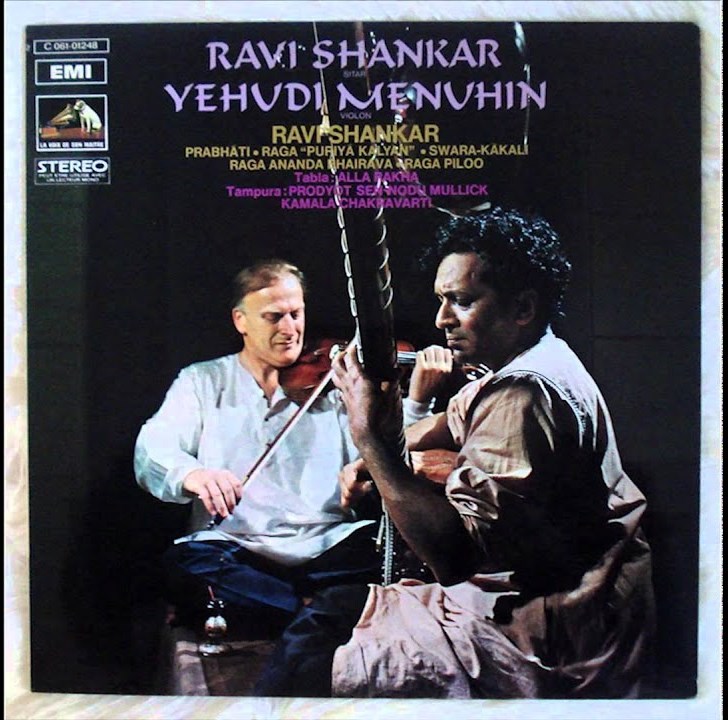 The first Indian to win a Grammy was sitar maestro Pandit Ravi Shankar, whose collaboration with violinist Yehudi Menuhin on West Meets East bagged the 1968 Grammy for Best Chamber Music Performance. Five years later, Ravi Shankar was part of George Harrison's project Concert For Bangladesh, which won Album Of The Year. He later won Best World Music Album in 2002 and 2013, besides being honoured with the Grammy Lifetime Achievement Award in 2013. Interestingly, both the World Music albums he won actually consisted of Indian classical raags, completely different from the others nominated.
Mumbai-born western classical conductor Zubin Mehta had a successful run at the Grammys, winning two awards in 1981 and 1990, besides one in 1982. His iconic album In Concert, featuring operatic tenors Jose Carreras, Placido Domingo and Luciano Pavarotti won the Best Classical Vocal Performance in 1990, besides being the highest selling classical album ever. Of course, Mehta's competition was also in the broader western classical genre, making it easier for the jury.
Besides classical albums, Indian musicians also won for experimental projects. Tabla maestro Ustad Zakir Hussain and ghatam exponent Vikku Vinayakram were part of ace drummer Mickey Hart's world percussion album Planet Drum, which won the 1991 Best World Music Album. The following year, Mohan Veena (Indianised guitar) player Pandit Vishwa Mohan Bhatt won in the same category for A Meeting By The River, his collaboration with American guitarist Ry Cooder.
Zakir Hussain was part of Global Drum Project, along with Hart, congadrum genius Giovanni Hidalgo and talking drum expert Sikiru Adepoju, which won a Grammy in 2008. Other winners have included A. R. Rahman, whose Slumdog Millionaire got the 2008 Best Soundtrack for a Motion Picture and Best Song Written for a Motion Picture (for 'Jai Ho', with Gulzar), and Neela Vaswani, who got Best Children's Album for I Am Malala in 2015. This was besides Kej, who got the 2015 Best New Age Album Award for his album Winds of Samsara, his collaboration with South African flautist and composer Wouter Kellerman.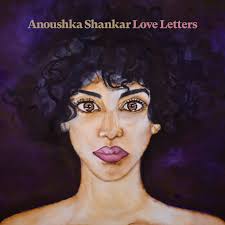 While all these were the winners, Anoushka Shankar has been nominated seven times, but not won the award. Of course, she accompanied her father Ravi Shankar on the album Full Circle, which won the 2002 award.
Kej's album Divine Tides is a unique collaboration, featuring drummer Stewart Copeland, formerly of the band The Police. The album has some wonderful Indian sounds, with some brilliantly shot videos to go alongside. It contains nine songs, inspired by subjects as diverse as nature, adventure and Mahatma Gandhi.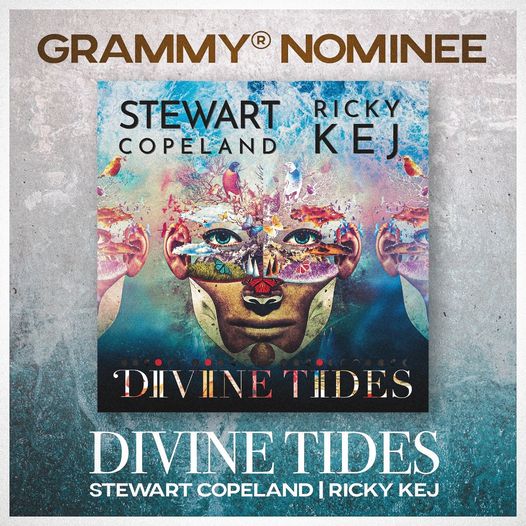 Of course, it faces some stiff competition in the New Age category, with the other four nominees being past winners themselves. Kellerman, who collaborated with Kej on Winds of Samsara, is now nominated for the album Pangaea with American composer David Arkenstone. American artiste Laura Sullivan's Pieces of Forever and guitarist William Ackerman's Brothers featuring Jeff Oster and Tom Eaton are also in the race but Los Angeles-based Opium Moon's concept album Night + Day has a very unique sound blending voice, violin, Persian santoor, fretless bass and percussion.
Likewise, Falu is pitted alongside artistes 123 Andres, 1 Tribe Collective, Pierce Freelon and Lucky Diaz's Family Jam Band in the Best Children's Album slot. Obviously, the jury has a tough task ahead in both these categories. Like every year, there's an abundance of brilliance this year, but only one album can win.
---
New Age Music: A Beginner's Guide
With the Ricky Kej-Stewart Copeland album Divine Tides being nominated for Best New Age Album, it would be appropriate to know a bit about the genre. Here are five essential points:
Though there is no standard definition, New Age Music is aimed at creating a feeling of relaxation and meditation. It can thus be used for stress management.
It may be rooted in different genres and geographical regions, but is more recognised by the ambient effect it creates than the specific sounds used.
Instruments may be both acoustic, like piano, flutes and region-based and traditional, or electronic like synthesisers and drum machines. Vocals, if used, are often in the form of chants rather than based on poetry.
New Age can also be confusing, as listeners and music marketers mix it up with smooth jazz, lounge, chill-out or ambient music, and even some relaxing types of World Music.
Artistes recommended for beginners include Yanni, Kitaro, Enya, Mike Oldfield and Enigma. Many foreigners have used Indian sounds to create New Age, examples being Karunesh, Deva Premal, Bhagvan Das, Krishna Das and Snatam KaurKhasla. Of course, Kej'sWinds Of Samsara and Divine Tides are also perfect introductions.