On January 25, 1987, Ramayan started its telecast on Doordarshan and broke all viewership records. Mythologicals that had once been a cinema staple had fallen out of fashion by then, and nobody expected that a TV serial would tap into the religiosity that has always been part of Hindu culture, seen in the way festivals are celebrated and rituals followed. When it was telecast at 9 am on Sunday mornings, people would bathe and garland their TV sets before sitting down to watch, with reverence. It was reported that streets used to deserted and shops remained shut till the episode ended; no functions were scheduled at that time, and in one incident, perhaps apocryphal, a bride held up her wedding till the show ended, because she did not want to miss an episode.
Created, written and directed by Ramanand Sagar, Ramayan became the most watched serial in the world. Primitive technology by today's standards, garish sets and costumes inspired by calendar images and Amar Chitra Katha comics, the serial followed the story the way it is imprinted in the minds of Indians, with no attempt to veer from the folkloric element, or reinterpret it to suit a modern sensibility. It didn't matter to viewers then, and does not matter now, even after more sophisticated serials beam on satellite television and OTT platforms. Every time the serial has been re-telecast, it has got a huge number of viewers, reportedly more than Game Of Thrones. Ramayan ran for just 78 episodes, but its impact and recall value is such that even today, as Arun Govil who played Lord Ram, said in an interview, people touch his feet, like they used to do when the show was running. Deepika Chikhlia who had played Sita and Arvind 'Raavan' Trivedi had won assembly elections from constituencies in Gujarat riding on the popularity of Ramayan.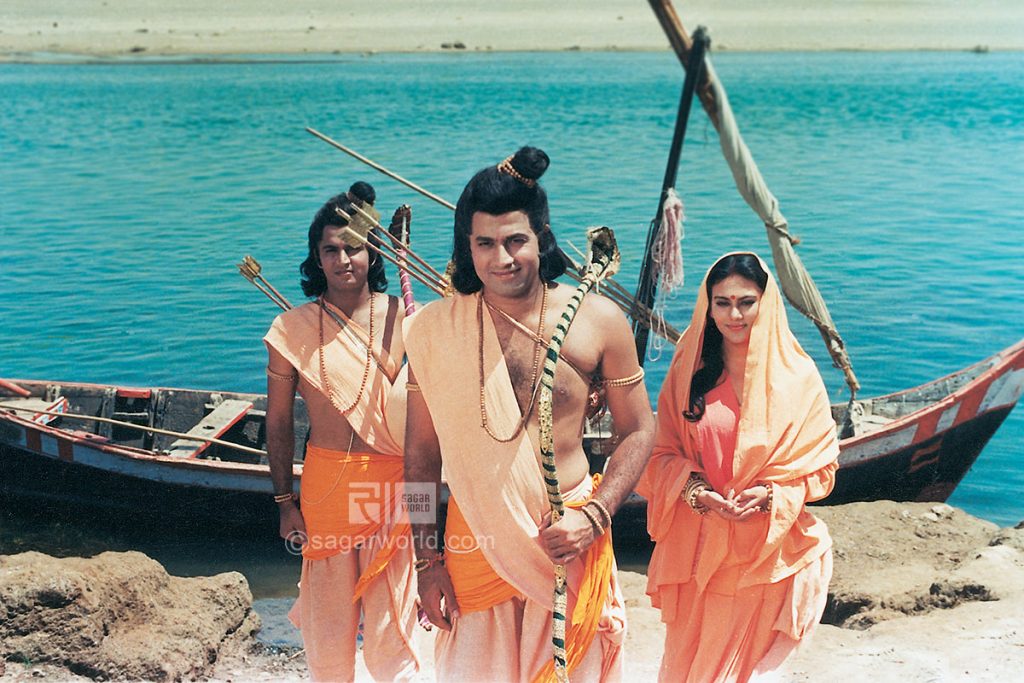 Ramanand Sagar's son Prem Sagar, who wrote a bestselling biography of his father, An Epic Life Ramanand Sagar from Barsaat to Ramayan, says that he is the modern-day Tulsidas – he was destined to make this serial and take the story of the Indian epic across the world. Prem says that there are several versions of the Ramayan, the most well-known being those written by Valmiki (in verse) and Tulsidas (in colloquial language); in every age, whenever it is needed, a new version is created– it fell on Ram devotee Ramanand Sagar to take the message of the epic to people in this era, when Sanatan Dharma or righteousness is required.  
The story of Sagar's life as encapsulated in the book, could not have been easily imagined by a fiction writer. It is full of astonishing ups and downs, tragedies and triumphs—all of which, writes Prem Sagar, were part of a divine plan to enable his father to create the television show. A series of coincidences– like all the people close to him being named after deities– several encounters with holy men, and astrological predictions that foresaw that he was on a mission linked to a revival of the religious epic for the electronic age.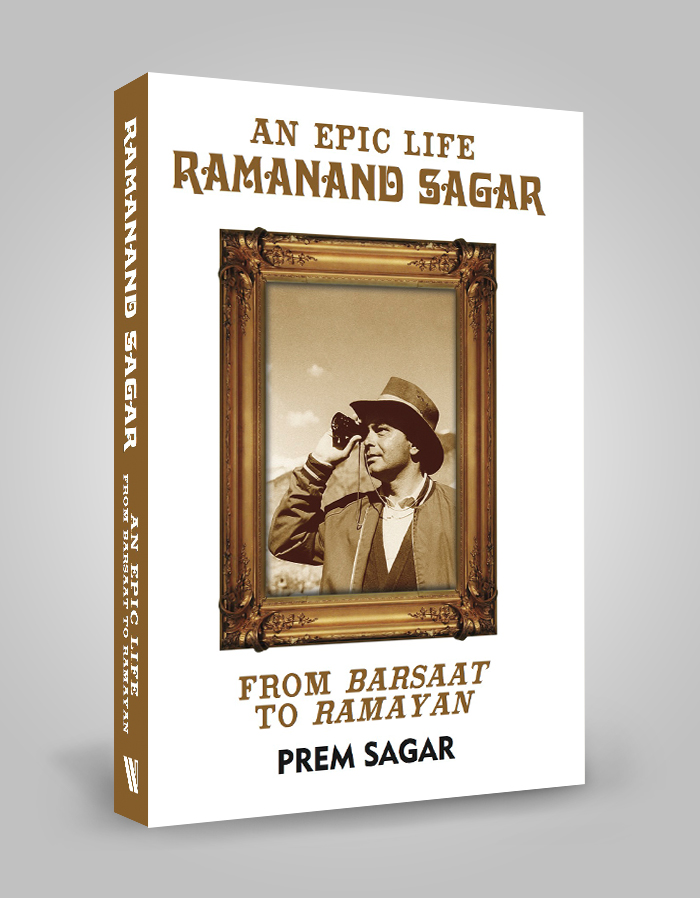 Prem Sagar recalls that when they were in Europe, shooting for their production, Charas (1976), they stopped for refreshments at a tiny pub, and the French owner wheeled out a large box and turned it on to play a film. It was the first time they had seen a colour TV. His father looked at it thoughtfully, and remarked that he would henceforth make TV serials. It was at the peak of his movie career then, as screenwriter, producer and director, but he had anticipated the power of the nascent medium. Everyone thought it was unwise to give up making movies for television and the initial days of dealing with state-controlled Doordarshan were fraught with problems. 
Born Chandramouli Chopra to a wealthy Punjabi family in Lahore, and renamed Ramanand, which was prophetic; the suffix Sagar he picked himself when his future would take him to Bombay and he would see the ocean for the first time. Sagar was raised by his maternal grandmother, who ill-treated him. In spite of a tumultuous childhood spent in Lahore and Kashmir, he excelled at studies and showed a talent for writing. When he was hospitalized for tuberculosis, at the age of 24, he wrote a series of articles for Adab-e-Mashriq, a local paper, titled Maut Ke Bistar Se, which turned out to be very popular. Unbeknownst to him, his writings in newspapers and magazines had made him quite a literary star.
In Lahore, he did odd jobs, and even worked as a clapper boy on a film called Raiders Of The Rail Road (1936), before his life was upended again—the Partition took place, and the family had to move to India. Sagar was married by then, to Leelawati (their names combined spell Ramleela, points out Prem), and a father to three sons already (two sons and a daughter were born later), when they had to leave everything behind and restart their lives from scratch. He wrote about the Partition tragedy in a book, Aur Insaan Mar Gaya, which is considered a classic. Prem has written about an incident when the family of 13 reached the airport, where military airplanes were evacuating refugees. They could carry only their meagre belongings, as no luggage was allowed on the plane. Sagar was carrying a trunk on his head. The harried army man controlling the evacuees angrily told him he could not take it aboard, and kicked it. It opened to reveal pages of his writings, which, he told the officer, was his only wealth. The man had read Sagar's pieces and understood the value of the words in that truck. He apologised and permitted Sagar to take his precious cargo.
Settling in Delhi was a struggle all refugees from Pakistan had to go through. His fame in literary circles was not enough to offer a life of comfort to his large brood. The film industry was growing in Bombay, and drew Sagar to the city to try his luck in the movies. For a while he shared modest lodgings with Dev Anand and Madan Mohan. His acquaintance with Prithviraj Kapoor gave him an opportunity to write two plays for his touring company, Prithvi Theatres, which eventually led to Sagar writing Barsaat (1949) for Raj Kapoor, which was a hit, establishing his RK banner, and starting Sagar on the road to a career as a writer and later, a filmmaker with his own Sagar Arts banner, founded in 1950.
His first two films, Mehmaan (1953) and Bazooband (1954) were flops that sent him back to square one, but films based on his scripts were hits. His career as a director was rescued to some extent with Ghoonghat (1960) and Zindagi (1964), but zoomed with the massive success of Arzoo (1965). Films like Aankhen, Geet, Lalkar, Charas were money spinners and award winners.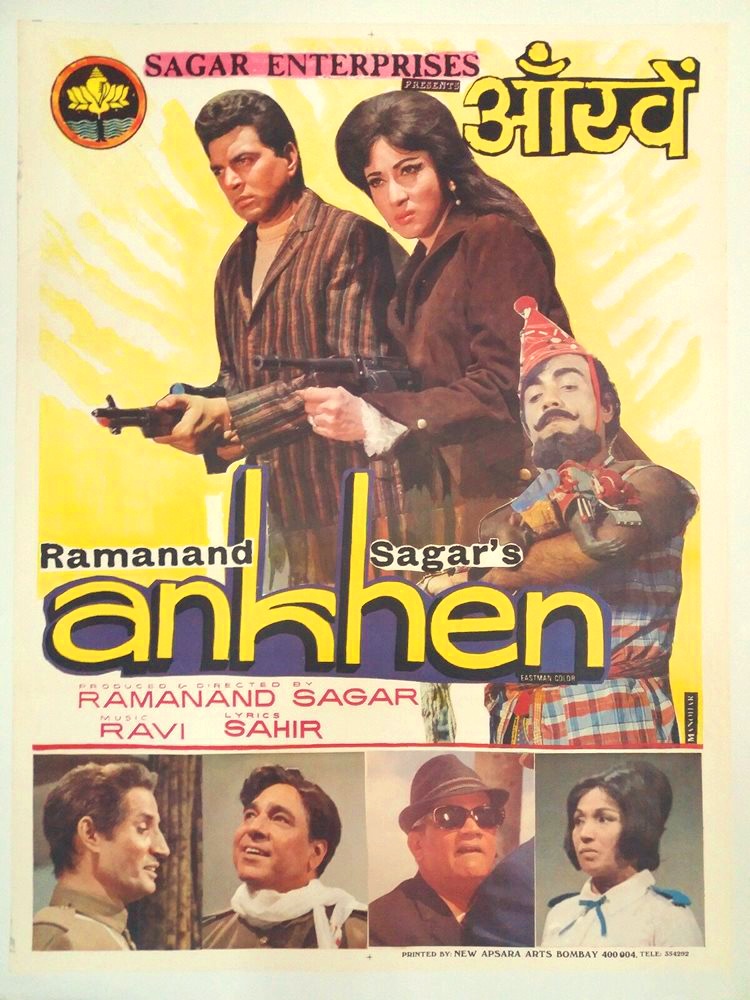 By this time, the family had settled in a large bungalow called Sagar Villa in the Mumbai suburb of Juhu, where many film industry folk built their lavish homes. Sagar was famous for his hospitality, and their home was known for hosting many artistes, musicians, politicians; and with a large joint family living under one roof, the kitchen was always busy.
Prem Sagar mentions his father's many encounters with holy men and astrologers, all of whom predicted his great success and spiritual mission. He also mentions a cow giving birth outside the gate of Sagar Villa that was considered auspicious. Taking up the production of Ramayan at the age of 70 was, Prem believes, the fulfillment of his father's destiny. 
However, getting Doordarshan to pass the serial and any corporate to sponsor it was an uphill task. Nobody believed that a "mooch-mukut" (moustache-crown) serial would be accepted by viewers. It was then decided to launch a test project to see how it went, inspired by the idea of sneak peeks in Hollywood. With a laughably small budget of Rs One Lakh per episode, offered by RS Agarwal of Emami, they made Vikram Aur Betaal. Prem Sagar, an award-winning cinematographer trained at the Film & Television Institute, found ways of shooting it on that shoestring budget, in their own home. With typical bureaucratic cussedness, DD gave it a Sunday 4 pm slot, when kids were out playing, and grown-ups napping. The serial turned out to be a hit, but the path to getting Ramayan off the ground was still rocky.
Then Prime Minister, Rajiv Gandhi, wanted DD to telecast serials that projected Indian values and culture. After cutting through tremendous red tape, Ramayan started production in Vrindavan Studio in Umargaon, with some actors from Vikram Aur Betaal being repeated, notably Arun Govil as Lord Ram. Ravindra Jain composed the music and when the title track Mangal Bhavan Amangal Haari, was heard, the country came to a standstill for 45 minutes.  Even though it was a weekly show, shooting went on 24/7, and tapes were often delivered to DD at the last minute. An unknown town of Umargaon was put on the show business map, with fans descending on it like it were a pilgrim centre. Ramanand Sagar, as Prem notes, went from being a "Movie Moghul to TV Czar."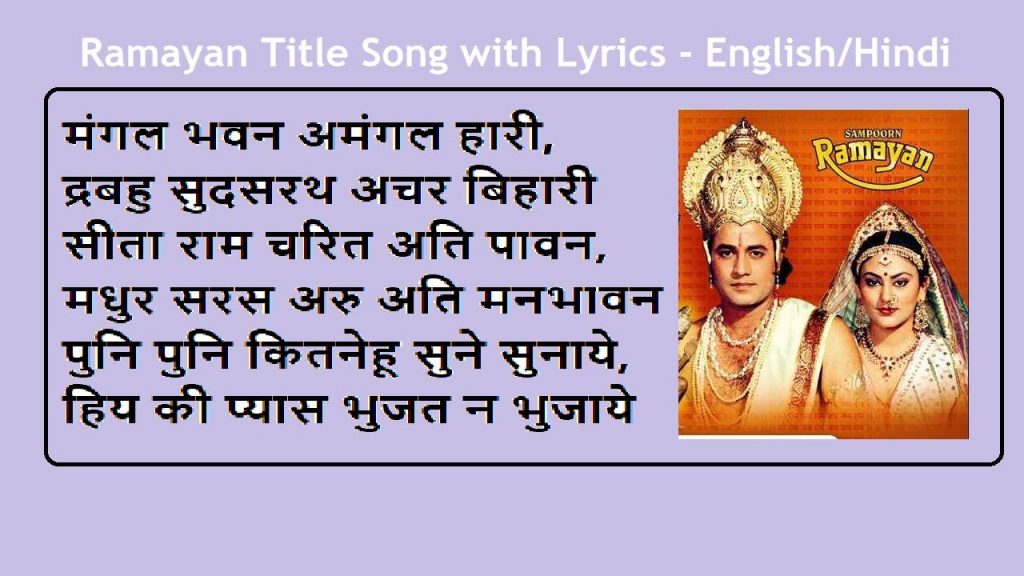 According to information on the net, Ramayan had a viewership of 82 percent. The repeat telecast was aired on 20 different channels in 17 countries on all the five continents at different times. According to the BBC, the serial has been viewed by over 650 million viewers. The serial had to be extended by the original 52 to 78 episodes, by force of public opinion so that the entire story could be accommodated. When Ramayan was rerun in 2020 during the pandemic, it still broke viewership records with 77 million viewers on 16th April 2020.
Prem sees the brothers—Subhash, Shanti, Anand, Moti and himself—as a kind of Vaanar Sena for their father, who was immersed in making the serial–driven by his faith that made him indefatigable. Prem, who spent a lot of time with his father and recorded his memories that went into the book, which is full of interesting anecdotes that also give a glimpse of life in the 20th century, and the way the film industry worked (like a close-knit family) and developed into Bollywood and branched into a home entertainment revolution. In spite of the several uprooting's, it is wonderful to see how carefully photographs, documents and clippings were preserved by the Sagar family.
The success of Ramayan had unintended consequences—media and political commentators believe that Rajiv Gandhi was, ironically, responsible for the resurgence of Hinduism and the rise of the BJP.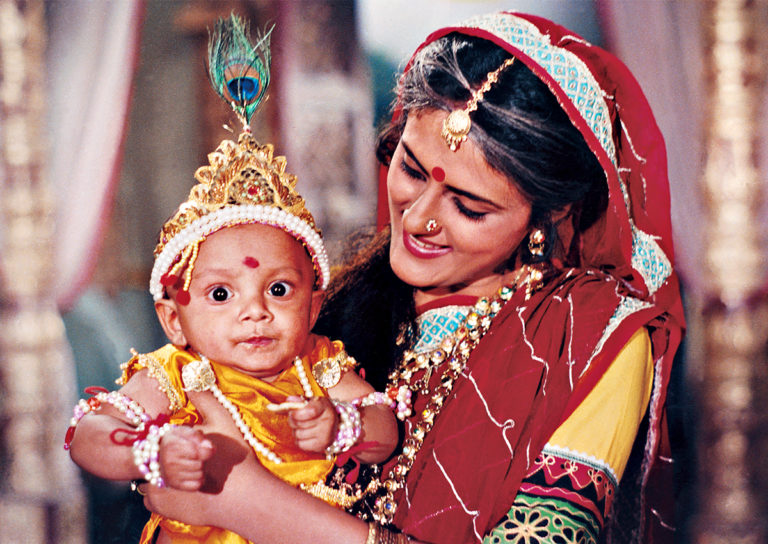 What it definitely did, was set off a trend of mythological and costume serials on television.  Ramayan was followed by Mahabharat (produced by BR Chopra). Ramanand Sagar was keen on a trilogy on Lord Ram, Lord Krishna and Maa Durga. He did make Shri Krishna (1993), which was also successful, but rivals and political interference, allotted Durga to another production house, The Sagar banner, however, went on to make, between 1985-2015 — Luv Kush, Alif Laila, Ganga Maiya, Mahalaxmi, Dada Dadi Ki Kahaniyan, for DD; and for other satellite channels, Hatim, Sai Baba, Brahma Vishnu Mahesh, BBajrangbali, Chandragupta Maurya, Prithiraj Chauhan, Shani Dev to name a few.
Prem Sagar calls his father a "maharishi," but he definitely was a television pioneer. Ramanand Sagar had fulfilled the spiritual destiny that had been foretold for over the years!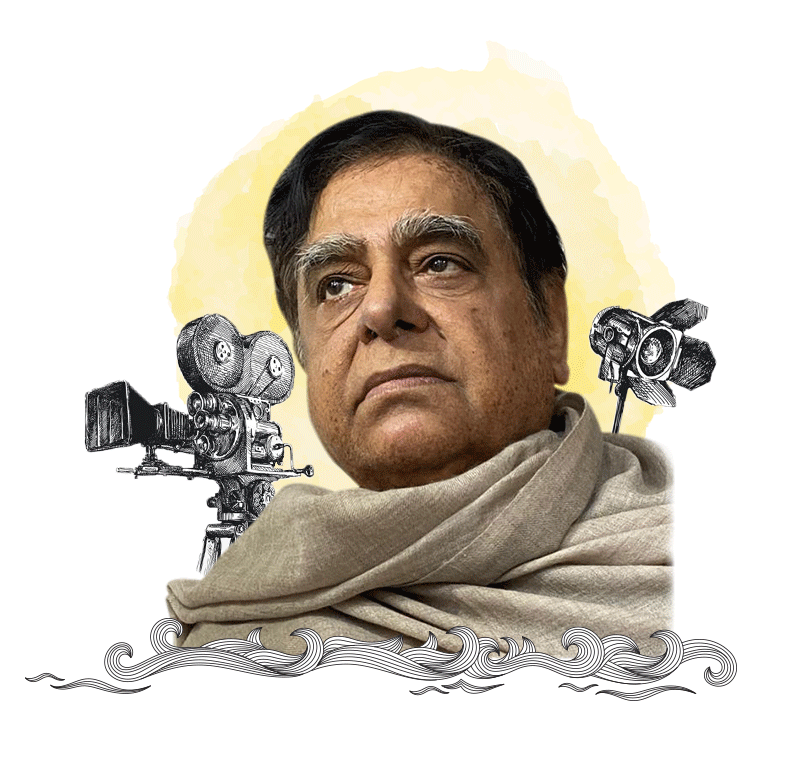 Top Five Ramanand Sagar Films
Arzoo (1965):
The love story starring Rajendra Kumar and Sadhana indianised An Affair To Remember (1957), in which a man tries to break off with the woman he met in Kashmir, because he loses his foot in an accident, but true love, accompanied by Shankar-Jaikishen's haunting score, conquers all. 
Ankhen (1968):
One of the earliest international espionage films, starring Dharmendra and Mala Sinha, it was shot on exotic locations in Japan and Lebanon, with plenty of action, Bond-inspired gizmos and fine music by Ravi.
Geet (1970):
A romantic melodrama, starring Rajendra Kumer and Mala Sinha, had memorable music by Kalyanji-Anandji, as it portrayed the romance between a city-based singer, bewitched by the flute-playing of a villager. 
Lalkar (1972):
Set during World War II, this action-adventure had Rajendra Kumar and Dharmendra playing brothers, one in the air force and the other in the army, who take on the Japanese army in Burma. Mala Sinha and Kumkum played the female leads.
Charas: (1976):
Shot on picturesque European locations, this was one of the first films to focus on the drug trade, along with a romance and revenge plot, starring Dharmendra and Hema Malini, at the height of their off-screen romance. 
BOX
Ramanand Sagar Milestones
Born: December 29, 1917
1949: Wrote Raj Kapoor's Barsaat
1950: Established production company Sagar Art
1960: Filmfare Best Dialogue writer for Paigham
1969: Filmfare Best Director Award for Aankhen
2000: Awarded the Padmashri by the Government of India
2004:  Indian Television Awards: Lifetime Contribution to Television
Died: December 12, 2005