Harsh Goenka lists his top 20 restaurants in India
I consider myself a food adventurer. I am always on a quest looking out for fresh culinary experiences and new flavours to savour wherever I go. Having spent the better part of my adult life honing my epicurean curiosity, I thought it would be relatively easy to list what I consider to be the top 20 restaurants in India! But instead it has proved to be a difficult exercise.
As with art, the experience is highly subjective.My selection is naturally restricted to those I have visited and also by my being a vegetarian. This automatically excludes some amazing non-vegetarian contenders and newer ones like Kappa Chakka Kandhari and Kimono Club that I have heard good things about, but unfortunately haven't been to.
But what is it that makes a restaurant not merely good, but great? The flavour of the food? The service? The ambience? There are two more criteria that heighten the overall dining experience for me – inventiveness and presentation of the cuisine.It has to be a feast for the eyes and the taste buds.Fortunately of late we also have several top-class international chefs frequenting our country and this exposure has certainly added to our expectations.
Tragically some of my fondest food experiences can never make it to this list …mouthwatering fare from hole-in-the-wall eateries or on the streets. Paanipuri, Jhalmuri or Rasta Sandwich represent the ultimate comfort food for me.Some of the small South Indian cafes in Chennai and Kolkata offer the softest and fluffiest of idlis and crisp tasty dosas but lack the ambience. I still enjoy old-fashioned Indian continental food, a phrase you rarely hear nowadays except in a few restaurants or clubs in Kolkata where time has stood still. How can I leave out Bar-B-Que where I so enjoy eating Punjabi-Chinese food? Or St Jude's kitchen in Bandra run by Gresham Fernandes, which cannot qualify as a restaurant because of its pop-up format?
So here's my list of top 20 restaurants in India:
1. Indian Accent, The Lodhi, New Delhi
Indian Accent is without question the best Indian restaurant in the country and Chef Manish Mehrotra is clearly the pioneer of contemporary Indian food. Successfully retaining authentic flavours, while using global trends in enhanced presentation, he introduced the concept of plated Indian food and made each dish a visual delight. His Moradabadi Dal and Daulat ki Chaat (something that I had prompted him to bring on the menu) are personal favourites.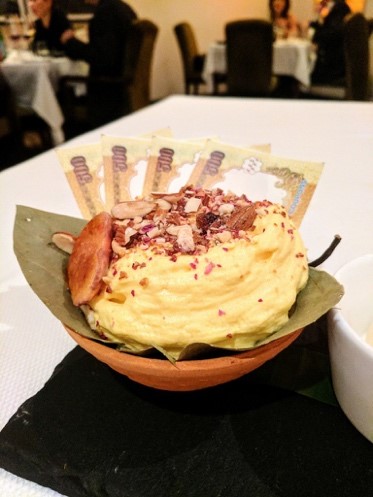 2. Avartana, ITC Chennai
Avartan meaning turning around, they have deconstructed Southern cuisine and "turned" it into a brilliant multi-course meal. The herb infused Rasam in a French press, and served in martini glasses as an aperitif got me hooked, and it was a win-win experience all the way through. The menus, painstakingly perfected over two years, have some delightful food pairings and are so good that I often think of travelling to Chennai just for this.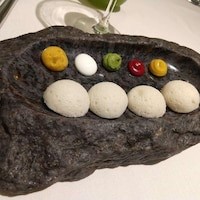 3. Masque, Mumbai
Chef Prateek Sandhu has been the trendsetter in Mumbai for re-imagined traditional cuisine. The Kashmiri-influenced food is ingredient driven and he is constantly innovating the offerings depending on season and availability. Exotic berries, morels and vegetables foraged from the Himalayas find their way into the dishes in inventive ways. Mid-course the flaky Katlam roti served with walnut chutney and other relishes is a favourite of mine. The small tasting room, a new concept, is a great dining out experience with friends. Several international chefs collaborate with Masque and the result is a refined, organic blend of delightful food.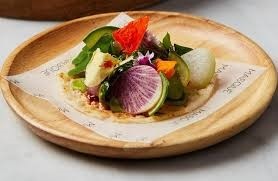 4. The Table, Mumbai
When Table opened in Mumbai in 2011, it was the first restaurant to launch the concept of small plates with a very varied international menu. Ever since, their quality has been consistently excellent. I can never have enough of their truffle pasta, zucchini spaghetti – a healthy version of the noodles – and caramel ice cream with popcorn. There is a nice warm vibe to the restaurant with a lovely balance of elegance and casualness.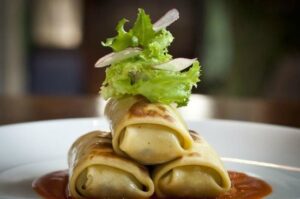 5. Wasabi, Taj Mahal, Mumbai
Saturday nights the red and wood-panelled fine dine is filled with Mumbai's jet set, and it is impossible to get a seat without prior reservation. The secret of their success is their authentic ingredients, freshly flown in every day from Japan.
The Tofu Carpaccio and Avocado Tacos are absolute must-haves for a vegetarian. Having eaten at their partner restaurant Morimoto in Philadelphia, I would dare to say that Wasabi is far better, or perhaps the offerings have been fine-tuned to suit the Indian palate better.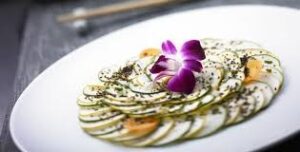 6. Izumi, Mumbai
It has a charming café atmosphere and is always buzzing with young energy. Serving truly mouthwatering Japanese cuisine, this tiny restaurant is always a delight to visit. The dishes are delicately flavoured with great emphasis on fresh ingredients, many of which are flown in from Japan. Despite that the food is very well priced. I particularly enjoy their ramen noodles and sushis. Though their menu is limited, there are enough vegetarian options to have a gourmet experience.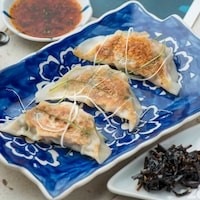 7. Bombay Canteen, Mumbai
As busy and buzzy as a college canteen, there is a wonderful playfulness about the regional fare on offer. It is an excellent place to savour diverse regional and local favourites tweaked with a creative flourish. So don't go there expecting a fine dine experience with cutting edge techniques. Instead, the home style sweet-spicy-tangy flavours and the friendly smiling service will get you to return! Try their barley jowar salad, dabeli and round it off with coffee rasgulla. I have really enjoyed their food festivals where they have invited Bengali, Oriya and South Indian exponents of regional cooking. Tom Zacharias is young and dynamic, and I am sure he will go places.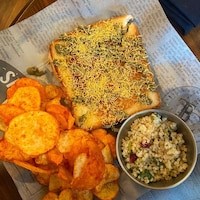 8. Bukhara, ITC Maurya, New Delhi
Bukhara has been an all-time favourite for North West Frontier food in Delhi and became iconic after Bill Clinton's visit. Their open kitchen was a trendsetter when they began. It has remained consistent in taste and quality and though the menu is limited it has some very special dishes. Their Dal Bukhara is legendary and ITC actually exports cans of it worldwide. They are masters of tandoori cooking and their tandoori gobi and paneer is simply divine. In true Indian style, their food is best eaten with the hand.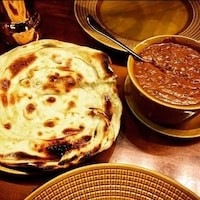 9. Chinoiserie, Taj Bengal, Kolkata
The best Chinese restaurant in India which was inspired by the iconic Golden Dragon in Taj Mumbai. What makes it special are the different flavours they offer based on various provinces of China. Their crackling spinach and corn kernels are a perennial hit. It is a very hospitable place where the people go out of their way to cater to the customer's wishes, and they have adapted the taste very well to Indian preferences.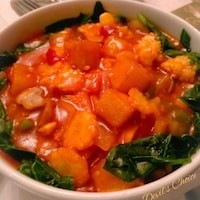 10. Thakkar Bhojanalay, Mumbai
I remember having gone there as a child and have fond memories of the place when the cost of a meal was only Rs 10. Now the meal costs as much as Rs 500, and the eatery is now airconditioned but continues to be very humble and basic, with Formica-topped tables and standard foam-covered chairs. What it lacks in ambience, it makes up for with its warm and hospitable service. They serve freshly cooked, sumptuous Gujarati food with some Rajasthani influences. You get unlimited servings and the food is served piping hot. The first floor diner is so popular that you have to be prepared to wait for a table. Interestingly, it is so famous on the international culinary circuit that every well-known chef visiting India comes here as a pilgrimage.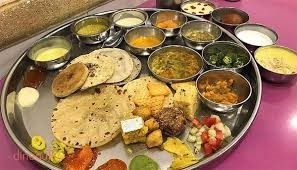 11. Tresind, Mumbai
It is a sophisticated dining place, very competitively priced, and its set meals are charmingly presented and equally delicious. A delightfully enjoyable experience is their Dal served with subtly different masalas and varied ingredients representing the different regions of our country and as a motif of national integration. What makes it special is that the Dal is table-cooked in front of you. I also enjoyed their interpretation of some local dishes like Khandvi and Gajar ka Halwa.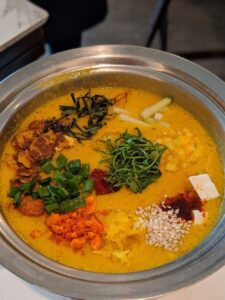 12. O Pedro, Mumbai
Goan food was never high on my list of preferences till I visited O Pedro. Chef Hussain Shahzad has modernized traditional Goan fare and made it more sophisticated, while reflecting the region's culinary diversity. His novel interpretations, while often retaining the typical coconut-kokum base, are definitely praiseworthy. The place is very well designed and reflects the charming casual vibe that Goa stands for.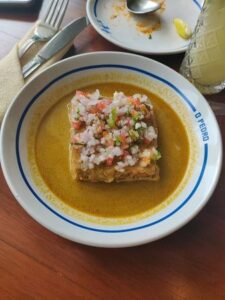 13. Artusi Ristorante, New Delhi
What makes Artusi special is that it is a fine dining restaurant, yet it doesn't have a typical formal ambience. It serves authentic Italian food in a warm, cosy environment. Sticklers for attention to detail, they handmake their pasta daily and also the breads and sauces are made in-house. Their soups and pastas are delectable while their tiramisu is highly recommended.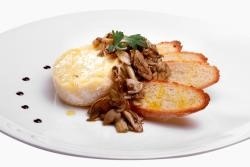 14. La Plage, Goa
The best part of this French restaurant is sitting on the sandy beachfront. And the hammocks and casual sitting add to the chilled-out holiday vibe. It's run by a French couple who refresh their menu every year, while keeping some perennial favourites. It is rare to find delicate French food in India and their beetroot and mango carpaccio is a winner. If in Goa this charming seaside eatery is worth a visit.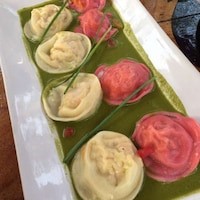 15. A Reverie, Goa
It is situated just a bit away from the beach and the settings are charming with ample space around. The menu is diverse and changes frequently with lot of seasonal ingredients dominating the selection. Excellent Western cuisine presented elegantly.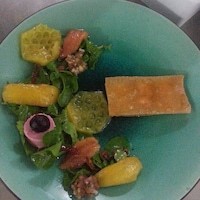 16. Bomra's, Goa
As someone said, this was Goa's best kept secret. Created by Bawmra Jap, known for his inventive cooking, Bomra is an excellent restaurant for Burmese food, which I thoroughly relish. Burmese food goes very well with the Indian taste and is rich in flavours and very fresh. The tomato salad and the Khow Suey are my favourites.
17. Diva, Delhi
Run by the diva of restaurateurs, Ritu Dalmia, Diva is amongst the best Italian restaurants in India. You will find one of the best thin and crisp pizzas in the country at Diva, and it is the go-to place if you are looking for fresh truffles in the right season.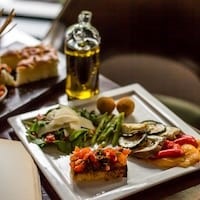 18. Gunpowder, Goa
Set in a charming Portuguese villa, Gunpowder serves good Southern Indian food with a lot of Malabari favourites to savour. Particularly finger licking are the appams and ishtew.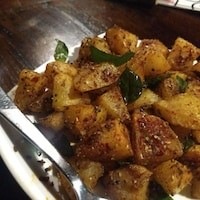 19. Comorin, Gurgaon
It is Manish Mehrotra's new community dining place. Comfort food of every region and street favourites are delectably presented. It is innovative and the atmosphere is excellent. Simple food, freshly made and amazingly flavourful.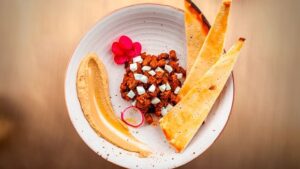 20. Qualia, Mumbai
Rahul Akerkar, who pioneered the fine dine scene in India with his Indigo, makes a comeback with his latest offering. With a menu and interesting food pairings honed over months, it shows the passion Rahul has put into its dishes. The pizzas and pastas are mouthwatering tasty. What they serve is good looking soul food with an interesting balance of sweet and sour flavours.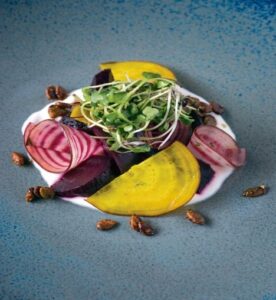 That brings me to mention a few of my favourites, which I regret could not find a mention in the list. Yauatcha, Americano and Swati Snacks all in Mumbai and Tres in Delhi, all of which serve outstanding, consistently good quality, great-tasting food.
All the restaurants in this listing have fascinated me with their creativity and their genius of combining disparate, often unlikely elements and making them work in unique flavour-filled ways. With each passing day, I am learning ever more to appreciate simplicity and inventiveness in food and these artisans of food never cease to amaze me.