Ever since Seniors Today launched in July 2019, we have been a lot more than just self-help content and nostalgia. We're an e-magazine, a buzzy website with many other digitally-led properties. We have painstakingly achieved the status of being India's #1 Destination for Senior Citizens.
We thought we would give our annual listing of 50 most influential seniors a skip this year, but on public demand, we are bringing it back. Yes, there many are repeats, but all of our A-listers have proved that they've earned their ranking for yet another year, we do have some new entrants in the fray. Some because they've turned 60, and some others because we felt that in our pool of people we consider, they have emerged a lot more influential than some others.
So, we were only looking at people above 60 years of age, as on January 1, 2023. People who we believe had a significant influence on not just their own industry or fraternity but the world at large. And, yes, as usual we didn't consider politicians and those in government.
1.Mukesh Ambani, 65, Industrialist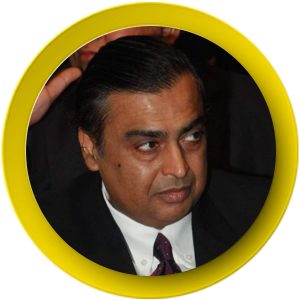 He continues to be numero uno on our list for the third consecutive year not because he's among the richest in the world. But clearly the influence he exerts across the globe is significant. Ambani has predictably succeeded towards his vision of making RIL in his words "one of the strongest and most reputed Indian multinational companies in the world".
Amongst other acquisitions through 2022, in November, 2022, Jio acquired a 100% stake in Reliance Infratel for Rs 3,720 Cr. the tower and fibre assets of Anil Ambani-managed firm Reliance Communications. Ambani closed out the year by acquiring German firm Metro AG's wholesale operations in India for Rs 2,850 crore as the Mukesh Ambani-led seeks to strengthen its dominant position in India's mammoth retail sector.
Mukesh Ambani's shopping sprees, unlike his compatriots or his personal life, stay clear from the glitzy, and reveal his stealthy and quieter penchant for snapping up smart buys.
2.Gautam Adani, 61, Industrialist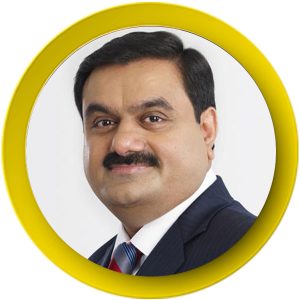 Chairman, Adani Group. Proud Indian. Excited to be part of the India growth story! — reads Gautam Adani's Twitter account.
"Achievements are inspirational" he goes on to tweet. Adani's achievements and meteoric rise have been written about a fair bit, as do the controversies and criticism his conglomerate has faced. But his dominance in the world of business in India stays.
Born to a small textile merchant in Ahmedabad, Adani worked his way diligently and in time, won the management contract for Mundra port, Gujarat in 1994. From then on, there was no looking back.
Creating wealth at an unprecedented speed of Rs 1,612 crore per day in 2022, listing up Adani's acquisitions would indeed be pressing for a separate five-pager. From ports and airports, to power and more, and then taking over reputed news broadcaster NDTV last year.
W
ith Adani in current form, 'Fly me to moon' just became more than a Frank Sinatra belt out. Yes, the moon has craters, but 2023 will decide how well he glides through all of them.
Know more about the list – Click here