Urvi Piramal on her romance with the camera, her love for travel and how spending time in nature had a deep and nurturing impact on her soul
Through my lens I like to capture photos of vast landscapes, old monuments, unusual birds, colourful streets. In fact I like to capture anything beautiful that will take me back to those places and help me share those moments with my family and friends.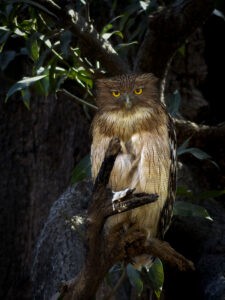 When I hit 60, a lens shifted.
As I entered my seventh decade, I pondered my life. Where had it gone? What had I achieved? What did I have to show for my sixty years on earth? And most importantly, what really mattered?
I felt like I had tumbled out of my life and tumbled into someone else's. I thought of my life – my trials, my tribulations, my joys, my happiness. I could see myself, clearly, in all my different forms – a girl to two caring and loving parents, middle sibling to an older sister and a younger brother, a young bashful bride, soon mother of three, single mother, a cancer survivor, a businesswoman, a grandmother of six …
It was me and yet it wasn't me. I was all of that and more. The parts of the sum were greater than the sum.  It was like a lens readjusting from this side of sixty …
A different view
And it was around then that I literally decide to look through a different perspective: that of an observer, silent, reflecting – not just through my eyes, but through the lens of a camera.
My bond with photography was an old one – one which brought back memories of my father bundled over his prized Rolleiflex.
Due to my love of travelling, something my children and grandchildren often make fun of, I was able to fully develop an appreciation for the camera and my passion for photography.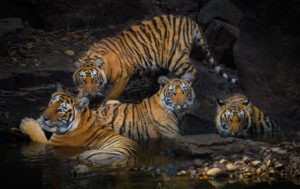 Through my lens I like to capture photos of vast landscapes, old monuments, unusual birds, colourful streets. In fact I like to capture anything beautiful that will take me back to those places and help me share those moments with my family and friends.
My Wildside
But above all, my favourite thing to shoot is the wild. There is something about being in the expanse and enormity of the wilderness that puts things in perspective. I was lucky to experience my love of nature with two of the most important people in my life: my father and my husband.
My journeys began rather young: my father was forever bitten by the travel bug.  When the courts shut, it was vacation time! And vacation meant travel, and travel meant wildlife sanctuaries. Back then, words like "wildlife" and "sanctuary" were meaningless. All I knew was that the wilderness was vast and deep – far more beautiful than any playground the city had to offer – and it awoke in my young heart a thirst that has not yet been quenched.
It was only years later, during my travels with my husband, that I slowly began to understand the nature of my yearning.  Being in the expanse and enormity of the wild put things in perspective.
Since then I became a regular traveller to the African wild and the Indian natural reserves. In Africa's vast expanse, I learnt to appreciate how small we are, how insignificant most of our daily tribulations.  I learnt how Mother Nature meted out her choicest gifts – even the smallest animals were provided with some form of camouflage for survival; the largest were prey to disease and death.
In India, my favourite forests to visit are the tiger reserves of Pench, Ranthambore, Kanha and Tadoba. Here began the next big relationship in my life – with the majestic tiger. It was during one of our earlier expeditions to Kanha, when, after a rather disappointing day, I caught my first glimpse of that elusive animal: stealthy, striped, orange, black.  Slowly, she emerged from between the bushes, into a clearing.  Her eyes, yellow and black, penetrated deep into my soul.  It was for but a brief second – it felt like eternity!
When you become a regular visitor, the tigers become family. You follow their lives, with almost the same joy and concern, that you do your own. From my countless visits, I have grown with several generations of tigers. I know when a new litter is born, I know their names, I see them grow, from little cubs to fierce beasts. I have seen tigresses teach their little ones to hunt, to fight, to stay alive.
The wild teaches many lessons. I have travelled with my grandchildren to different African and Indian  wildlife reserves so that they can learn nature's lessons. And through our visits, I have been able share and cultivate in them a love and respect for the wild.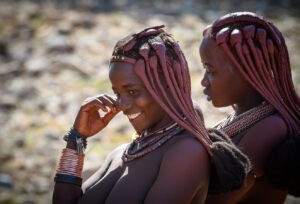 My Silent Side/ My Peace Side
As I spent more and more time in the nature, I realised it had a deep and nurturing impact on my soul. The more time I spent away from crowds and people, the more I realised how this was food for the soul. Being away from crowds, noises, telephones, started appealing to me in a way it had not when I was younger.
And I had another epiphany: being in the wild recharged me when I was tired and lonely. It recharged my soul. It was magic for my heart. It was my meditation. I felt at peace with the world. I began to long for that silence when I was back in the concrete urban jungles of Mumbai. In city traffic, I would gaze out of my car window, watching the world, but still not taking in anything. A part of my heart now belonged to the wild and it was the wild that I longed to recreate.
So I slowly developed yet another passion – meditation. To be quiet when all the world was moving. To be silent in the midst of noise. To feel silence……
I meditate daily, just when I wake, for about 20-30 minutes. And I know that meditation will be instrumental in my life going forward. I urge everyone reading this, young or old, to inculcate this practice from our ancient customs as through this, one can be truly at peace.
As I grow older, I am realizing that I am still discovering new passions within myself. I am still learning new things, trying new things, doing new things.
But I have found myself.
And that is the greatest gift any side of sixty.