Seniors Today film chronicler Deepa Gahlot picks her Top 10 Guru Dutt films
1. Baazi (1951):
Movie lore has it that when Dev Anand and Guru Dutt worked in Hum Ek Hain (1946), they became good friends and promised each other that whoever made a film first would give a break to the other. Dev Anand set up his production company, Navketan, and signed Guru Dutt to direct Baazi, in which he played a gambler; Geeta Bali and Kalpana Kartik were the leading ladies, SD Burman composed the hit music. The film, written by Balraj Sahni, established Guru Dutt as a director who could tell a story well using mainstream conventions but not pandering to popular tastes or trends.
2. Jaal (1952) :
When Guru Dutt was offered to direct a movie  by Film Arts, he cast Dev Anand in the role of a man who brings a touch of evil into a happy fishing village and breaks the heart of Maria (Geeta Bali). The film, written by him, was unusual for the time, but had a superb song (SD Burman again) picturisation, which came be a hallmark of his films.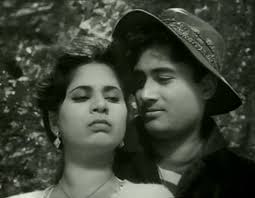 3. Baaz (1953):
Guru Dutt co-wrote, directed and starred in this period pirate adventure, set at the time of the Portuguese invasion of the Malabar Coast. He played a prince opposite Geeta Bali's rebel pirate. One of the few light-hearted romantic roles he played in his very brief career.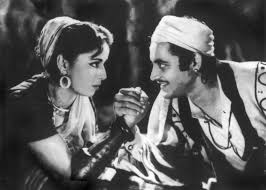 4.  Aar Paar (1954) :
Not yet out of the noir mode, Guru Dutt directed and starred in this comic crime caper, playing Kalu, a taxi driver who gets mixed up in a criminal enterprise and tosses a coin to choose between the two leading ladies, Shyama and Shakila.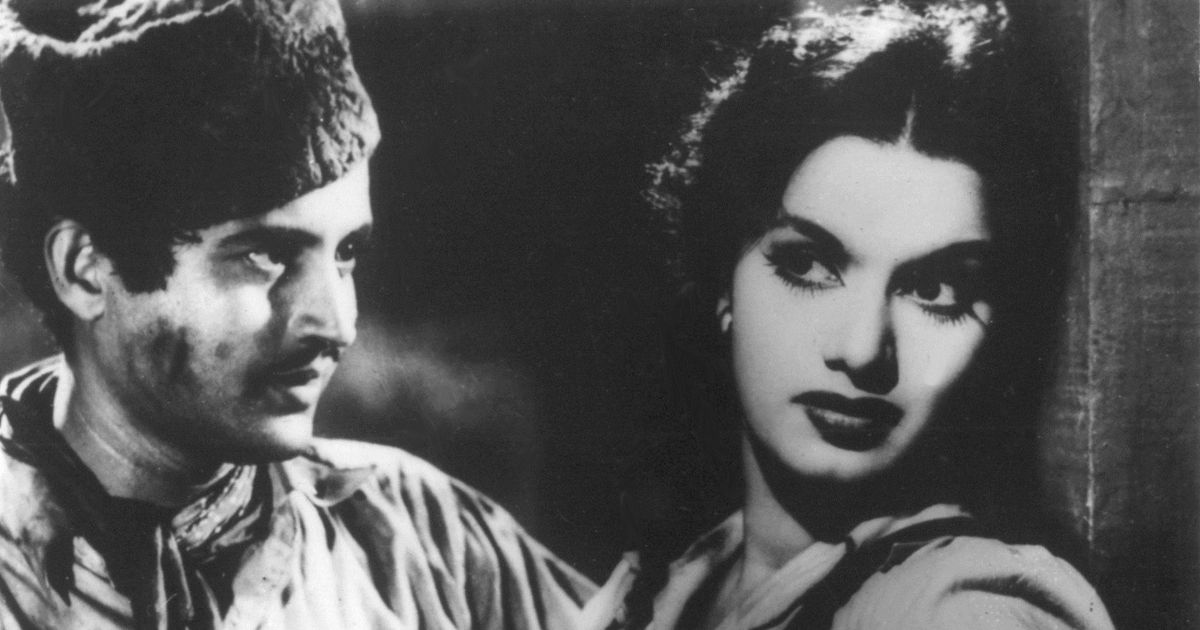 5. Mr & Mrs 55 (1955):
Guru Dutt directed this romcom, playing a struggling cartoonist, Preetam, who agrees to a sham marriage with an heiress played by Madhubala, to fulfil a condition in her father's will. The delectable OP Nayyar score added to the film's charm, though the taming-of-the-shrew kind of plot seems a bit dated now.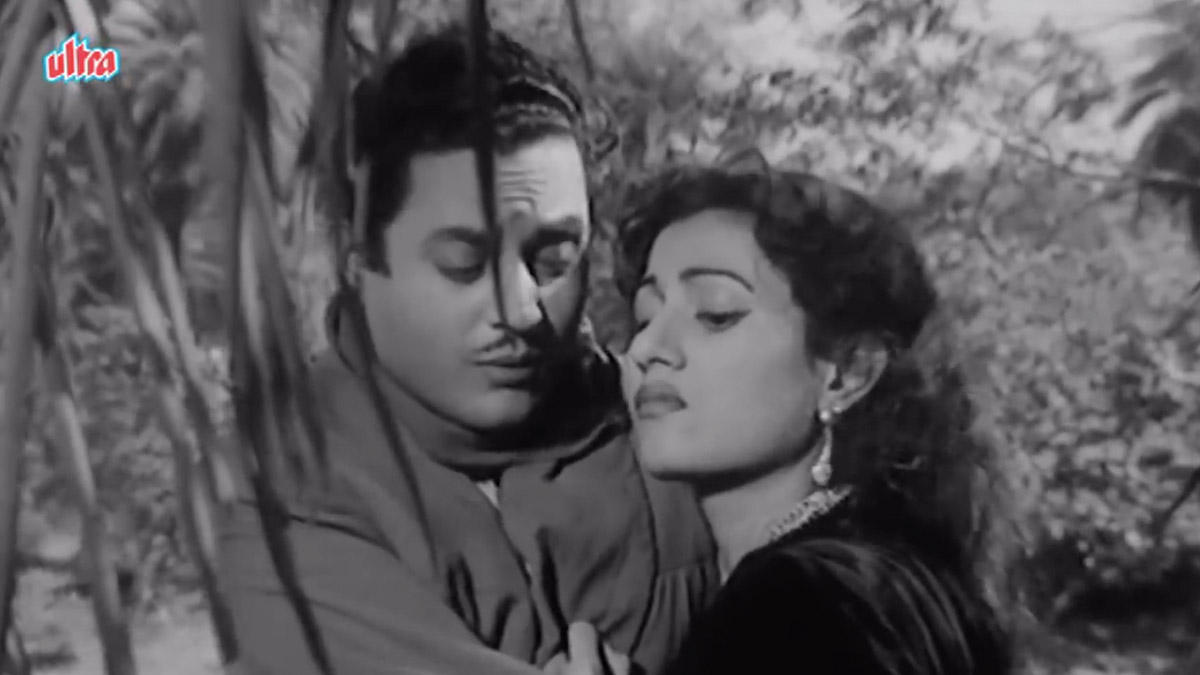 6. CID (1956):
Guru Dutt produced this dark thriller directed by his assistant Raj Khosla. Dev Anand played a cop investigating the murder of a newspaper editor who was about to expose the criminal links of an influential man. Shakila played the romantic lead and Waheeda Rehman a femme fatale in her Hindi movie debut.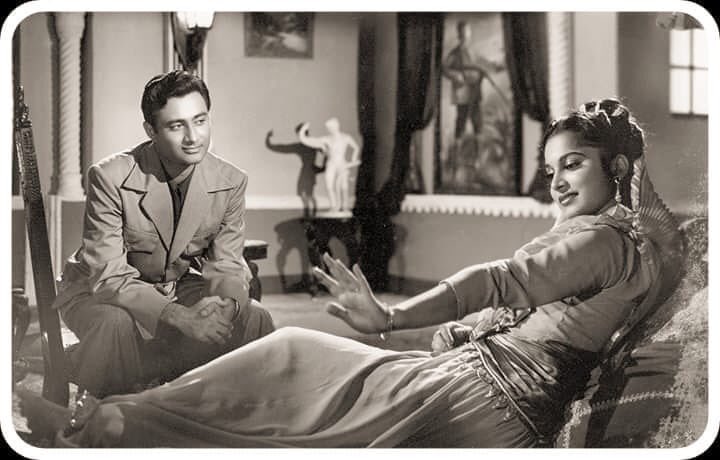 7. Pyaasa (1957):
Produced and directed by Guru Dutt, this is considered not just his best film, but one of the finest made in India. The story of an unsuccessful and idealistic poet, Vijay, who turns his back on a materialistic world personified by his ex-girlfriend (Mala Sinha) and her dishonest husband. Waheeda Rehman played a streetwalker who truly loves Vijay.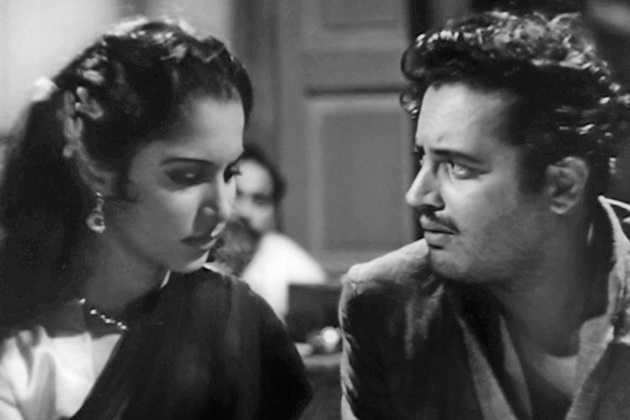 8. Kaagaz Ke Phool (1959):
The film about a filmmaker with an unhappy marriage and passion for his discovery (Waheeda Rehman) is considered to be semi-autobiographical. The film that flopped on release and sent the filmmaker into a spiral of despair is now considered a classic. It was his last film as director.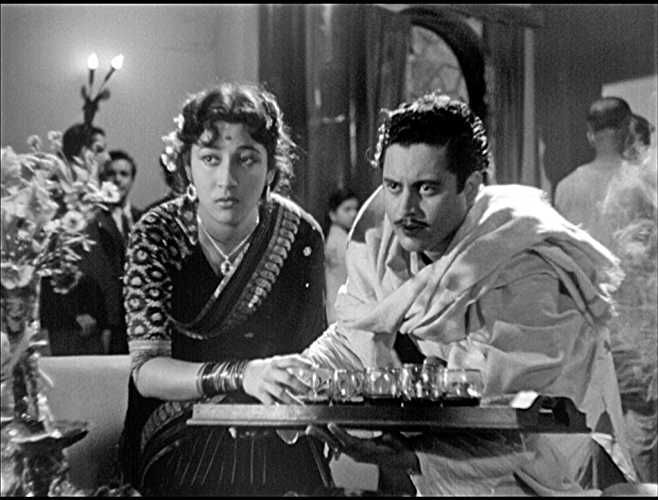 9.  Chaudhvin Ka Chand (1960):
Guru Dutt produced this Muslim social and love triangle, Mohammed Sadiq directed this film with Guru Dutt,  Waheeda Rehman and Rehman, the success of which saved the production house from the financial ruin caused by the failure of Kaagaz Ke Phool.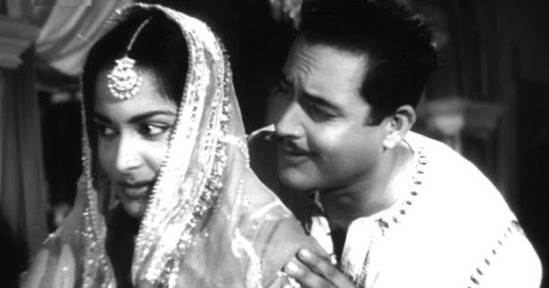 10. Sahib Bibi Aur Ghulam (1962):
Guru Dutt produced this film for writer Abrar Alvi, his long- time collaborator. Based on a Bengali novel by Bimal Mitra, co-starring Meena Kumari, Waheeda Rehman and Rehman, the film had Guru Dutt playing an unwitting confidant to Chhoti Bahu, the wife of a zamindar. The innocent friendship causes a storm that ends in the downfall of the feudal family. The film was acclaimed, won awards and was sent as India's entry for the Oscars, but its box-office failure was a blow to him. He tried to make one more film, Baharen Phir Bhi Aayengi, but passed away while it was under production. It was completed with Dharmendra replacing him.