Hindi film music has seen some of the best compositions from duo music directors. Narendra Kusnur takes a closer look
Over the years, the world of Hindi film music has seen some fantastic songs created by music director duos. If some composers like Naushad, SD Burman, Madan Mohan, OP Nayyar and RD Burman wielded the baton alone, there were also fantastic partnerships when two musicians shared their inputs to create magical melodies.
Though there wasn't any hard-and-fast rule, one of the music directors often played the more creative part, creating the tunes and fitting them into the film's structure. The other would hire the musicians, and arrange and produce the songs. But that again varied from film to film.
Not everything was always rosy. At times arguments would take place, and though they would begin in the interests of the film's music, would lead to bitterness. Husnlal-Bhagatram, for instance, were known to reduce work as a duo because of differences. In the 1990s, Jatin-Lalit had some very successful work, but somewhere, their interests clashed.
Interestingly, this concept of music director duos – or trio, if one includes Shankar-Ehsaan-Loy – is not common in the West. There have been teams like Rodgers-Hammerstein and Rodgers-Hart, but there, the music composer (Richard Rodgers) was in partnership with a particular lyricist (Oscar Hammerstein II or Lorenz Hart). Though some Indian music directors worked more with specific lyricists, like Naushad with Shakeel Badayuni and Madan Mohan with Raja Mehdi Ali Khan, they were never considered as permanent duos.
In the golden age of Hindi cinema music, and continuing right up to the late 1990s, certain music director duos have been at the top of the popularity charts. Here, we select five such duos, before talking in brief of the 1990s and beyond. Though the output of two of these duos has been much less than the other three, they have played their own role in the genre.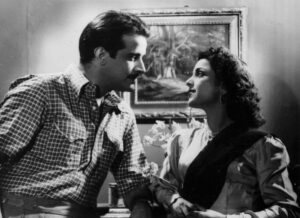 Husnlal-Bhagatram: The younger brothers of classical vocalist Pandit Amarnath, the younger Husnlal and Bhagatram also had a penchant for Punjabi folk music. While Husnlal played the violin, his brother played the harmonium.
Initially, the duo did songs with Amirbai Karnataki and Zohra Ambalewali, but later, Suraiya, Lata Mangeshkar and Mohammed Rafi became regulars with them. They made their debut in 1944 with Chand, but their biggest hits were Pyar Ki Jeet and Badi Bahen. The former had the Suraiya gem 'O Door Jaanewale', whereas Badi Bahen had Mangeshkar's 'Chale Jaana Nahin', Suraiya's 'Woh Paas Rahe Ya Door Rahe' and the Mangeshkar-Premlata song 'Chup Chup Khade Ho'. A career highlight was Rafi's patriotic non-film song 'Suno Suno Ae Duniya Walon', written after Mahatma Gandhi's assassination.
The brothers reduced work after the mid-1950s, with newer composers and styles coming in, and they themselves began having differences. Husnlal suddenly passed away in 1968 at the age of 49, and Bhagatram died five years later.
Shankar-Jaikishan: Many people instantly identify Shankar-Jaikishan with Raj Kapoor's films. That isn't surprising, as from Barsaat in 1949 to Mera Naam Joker in 1972, they composed music for many films made by or starring the showman. Even the partnership of Raj Kapoor, Shankar-Jaikishan, Mukesh, Mangeshkar, Shailendra and Hasrat Jaipuri worked together often.
The truth, of course, is that they had numerous great soundtracks outside the Raj Kapoor brand. Basant Bahar was a great example of the use of classical music, and Raat Aur Din, Dil Apna Aur Preet Parai, Dil Ek Mandir, Junglee, Professor and Jab Pyaar KIsise Hota Hai had melodious numbers.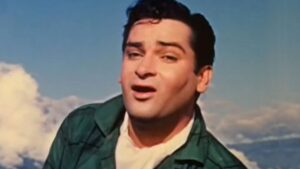 Like Naushad, they were adept at both classical raags and western orchestrations, often using the piano, accordion and brass instruments. They also had a fondness for the waltz style of composition, best exemplified in 'Dil Ki Nazar Se' from Anari. This combination of Indian and western elements helped them create the pathbreaking non-film album Raga Jazz Style.
The duo had their share of differences too, including some said to be over Shankar's preference of singer Sharda over Lata Mangeshkar in some later films. Jaikishan passed away at the young age of 41.
Kalyanji-Anandji: The brothers' duo achieved much of their success in the 1970s, with some big hits picturised on superstar Amitabh Bachchan. The truth is that they had been very prolific since the early 1960s. The 1960 film Chhalia had the hits 'Chhalia Mera Naam' and 'Dum Dum Diga Diga', both sung by Mukesh.
After the success of Himalay Ki God Mein, Saraswatichandra and Jab Jab Phool Khile, they got more offers, and even created the iconic 'Mere Desh Ki Dharti' with singer Mahendra Kapoor in Upkar and the memorable 'Zindagi Ka Safar' with Kishore Kumar in Safar. Along with Laxmikant-Pyarelal and RD Burman, they symbolised the new sound of the late 1960s.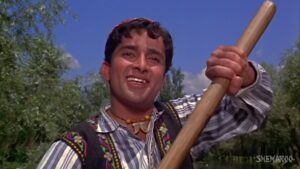 A decade later, the Bachchan hits included Don, Muqaddar Ka Sikandar and Laawaris. Add to that Feroz Khan's Qurbani, and they were quite on top. However, the overall quality of film music fell after that, the Kalyanji-Anandji never reached the same heights as before.
Both brothers were also involved in encouraging younger artistes. Kalyanji passed away in 1998.
Laxmikant-Pyarelal : With over 750 Hindi films between 1963 and 1998, when Laxmikant passed away, they were considered to be the most prolific composers. Indeed, the music of Laxmikant-Pyarelal reached out to the masses.
After their debut in Parasmani, they tasted success with Dosti. Both were adept with instruments – Laxmikant played the mandolin and Pyarelal the violin. They were hugely influenced by Shankar-Jaikishan, and after Jaikishan's death in 1971, Raj Kapoor took them on for Bobby. Later, they became a favourite of Subhash Ghai, with Karz, Hero, Ram Lakhan, Saudagar and Khalnayak.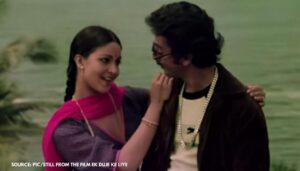 The duo also did successful 1980s soundtracks like Ek Duuje Ke Liye, Naam, Mr India, Tezaab and Chalbaaz. Though they focused on folk and semi-classical tunes, they were thorough with western arrangements too, and blended different styles effortlessly.
Shiv-Hari: Classical santoor maestro Pandit Shivkumar Sharma and flautist Pandit Hariprasad played in a lot of film songs in the 1960s. Filmmaker Yash Chopra requested them to compose for his 1981 film Silsila, and they came out with big hits like 'Yeh Kahaan Aa Gaye Hum', 'Neela Aasman', 'Dekha Ek Khwab' and the Holi song 'Rang Barse'.
Shiv-Hari gave music for only eight films, of which seven were for Yash Chopra. Chandni and Darr were their big successes. They had a unique style using folk and semi-classical elements. Later, they stopped doing film music to focus on their classical concerts, and both are considered legendary practitioners of their instruments.
The others: Besides these five, the period before the 1980s also had other duos who did a lesser number of films. The uncle-nephew team Sonik-Omi had the big hit Dil Ne Phir Yaad Kiya, besides actress Rekha's debut Sawan Bhadon. They had a string of flop films to their credit too. Raam Laxman used pseudonyms and started as a duo but after the death of his partner Surendra (Raam) in 1976, Vijay Patil (Laxman) continued to work solo, later having hits like Maine Pyar Kiya and Hum Aapke Hain Koun.
Musicians Arun Paudwal and Anil Mohile worked as Anil-Arun, primarily as music arrangers. Basu Chakraborty and Manohari Singh, who played with RD Burman, also formed the duo Basu-Manohari.
The 1990s and beyond: By the late 1980s, Anand-Milind, sons of music director Chitragupt, had arrived with Qayamat Se Qayamat Tak, though they never maintained success for too long. Nadeem-Shravan ruled the first half of the 1990s with mega-hits like Aashiqui, Dil Hai Ke Maanta Nahin, Saajan and Hum Hain Raahi Pyaar Ke. Though the success continued, they had to take a break after 1997, following developments in the Gulshan Kumar murder case.
Nadeem-Shravan got good competition in the duos department from Jatin-Lalit, who had the hits Jo Jeeta Wohi Sikandar, Dilwale Dulhania Le Jaayenge, Yes Boss and Kuch Kuch Hota Hai. Duos heard in the late 1990s and early 2000s included Dilip Sen-Sameer Sen, Sajid-Wajid, Sanjeev-Darshan, Nikhil-Vinay, Vishal-Shekhar and Salim-Sulaiman. Jeet-Pritam separated after a few films, and today, Pritam is one of the leading names, despite instances of plagiarism. And of course, there is the trio Shankar-Ehsaan-Loy.
Later duos included Ajay-Atul, Sachin-Jigar, Meet Brothers and Justin-Uday. However, the quality of music has gone down so drastically in the last three or four years that it doesn't matter whether the music is composed by a single person or a duo. Though Shankar-Ehsaan-Loy and Vishal-Shekhar have provided the occasional good song, the whole scenario has changed for the worse.