If at all the controversial Tandav points to anything, it is that OTT content can be as shallow and senseless as the worst of commercial cinema. Throw in stars, good production values and some current affair garnish and viewership is guaranteed. Audiences are at home watching free (almost) content, they are not going to be too demanding.
Foreign political TV and web series come up with shows like Veep, House of Cards, The West Wing, Borgen, Madame Secretary, The Politician and the all-time classics Yes Minister and Yes Prime Minister; the best Indian writers and directors can do is Tandav?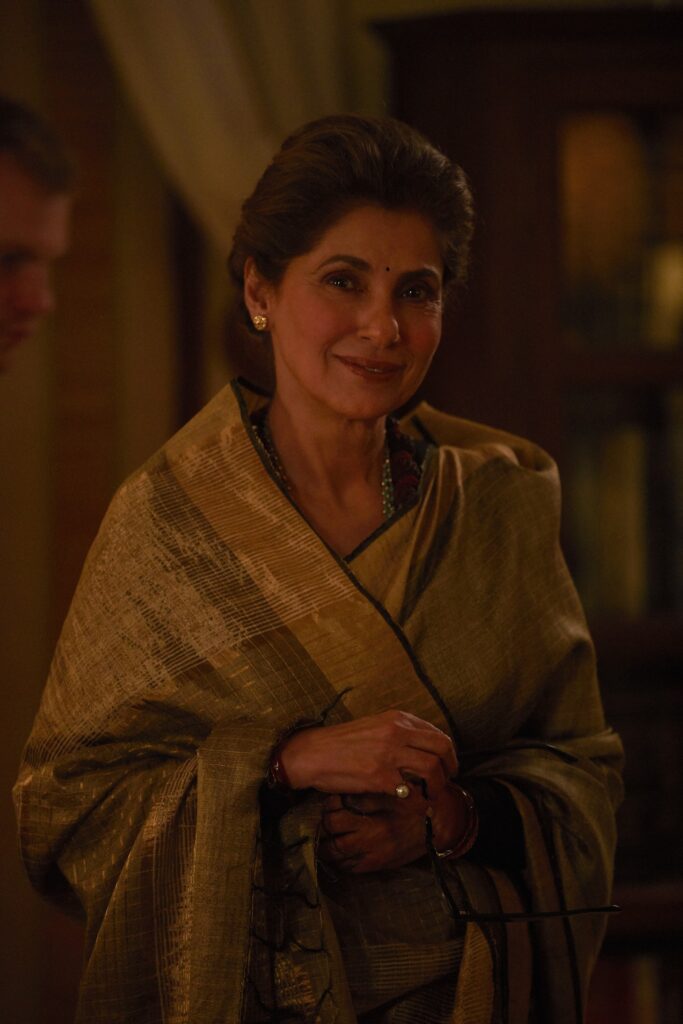 Directed by Ali Abbas Zafar, written by Gaurav Solanki for Amazon Prime, Tandav has a fine line-up of actors, lead by Saif Ali Khan and Dimple Kapadia, with Mohammad Zeeshan Ayub and Sunil Grover in key roles. It works with the hackneyed idea that politics is a muddy business, and then goes fully over the top.
In the first episode, farmers are protesting against takeover of their land for a chemicals factory; a group of Muslim students are picked up by blood-thirsty cops taking instructions from a shady-looking fixer Gurpal Chauhan (Sunil Grover); at VNU (V?) students perform a farcical play – which is the basis of the anti-Hindu allegations, because deities are supposedly made fun of. The three-term Prime Minister Devki Nandan (Tigmanshu Dhulia) brushes off a Dalit leader (Anuup Sonii) – another scene causing offence—as he waits with his sidekick (Kumud Mishra) for an inevitable election win for a fourth term. His son Samar Pratap (Saif Ali Khan), who employs Gurpal to do his dirty work, and has the media in his pocket, is at loggerheads with him over the appointment of the Defence Minister.  Devki Nandan wants to induct his former lover's Anuradha Kishore's (Dimple Kapadia) junkie son, and Samar wants to install a former fighter pilot in the post. Samar is so impatient to be PM, that he poisons his father, but leaves a trail of clues that allows Anuradha to blackmail him into giving her the top post.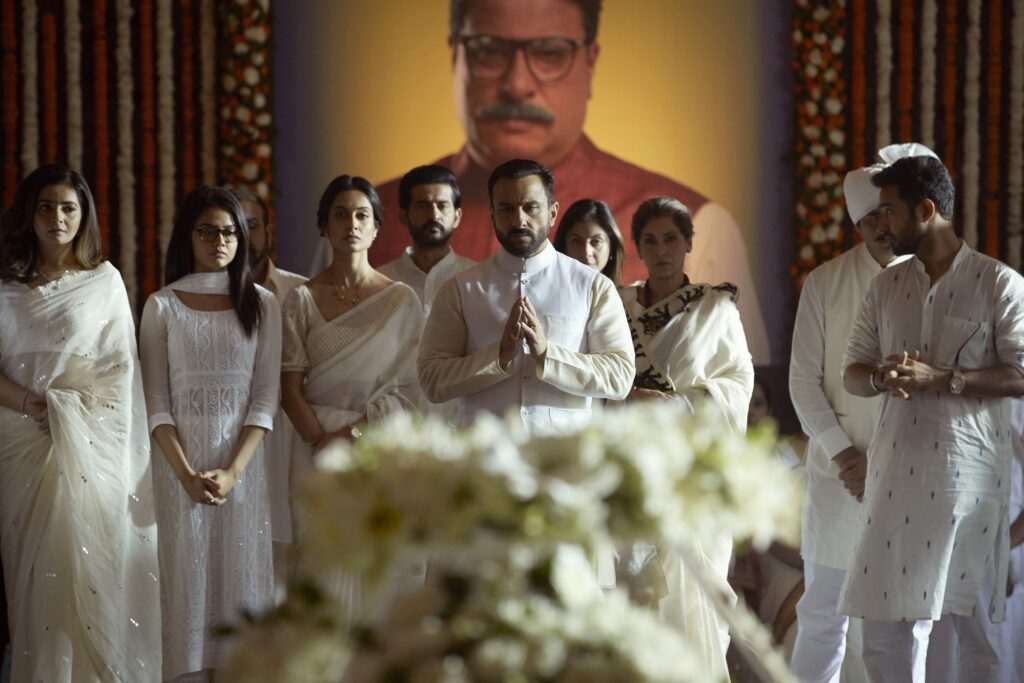 Samar seethes and schemes, but nobody seems to wonder how the PM died suddenly in clearly suspicious circumstances, or ask how a rank outsider can become PM of the country, and how she can appoint a cabinet of inexperienced ministers. Later in the series, the PM's post is handed over to another man—as if the top post in a democracy it is a piece of pizza that can be sliced and shared randomly,
Meanwhile, student leader Shiva (Mohammad Zeeshan Ayub) modelled on Kanhaiya Kumar, rallies students on campus and is noticed by Samar for his popularity.
Cutting between corridors of power and shenanigans at the university, a convoluted yet incredibly simplistic plot involving affairs, blackmail, ambition, corruption and greed, the series rolls on without an iota of believability or nuance. The performances are all fine, and cover up somewhat for the bonkers content.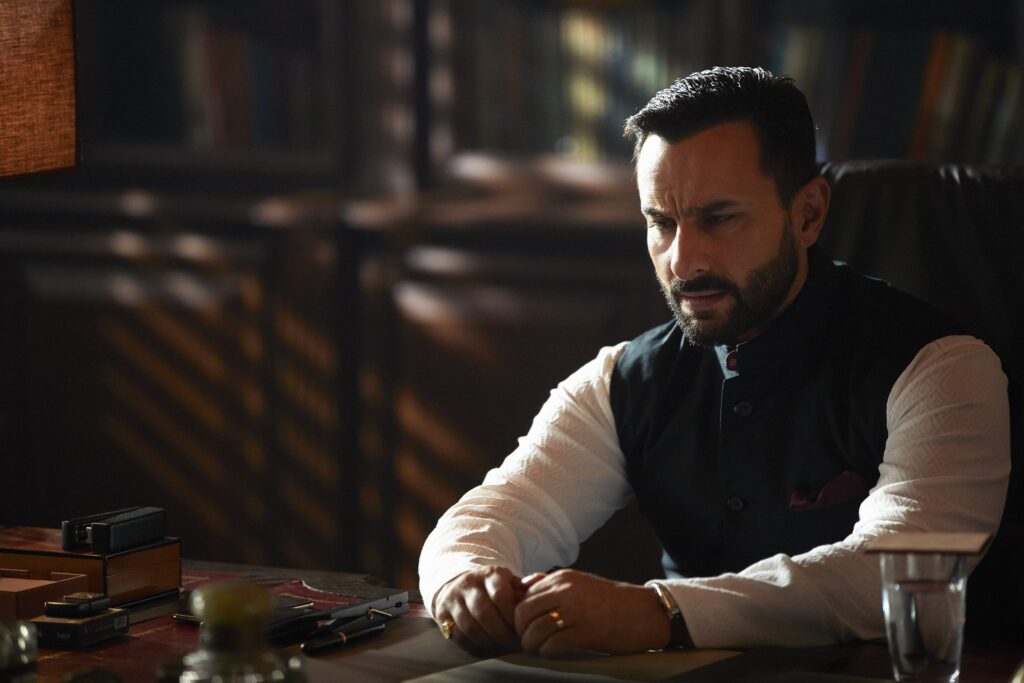 To be fair, home viewers just looking to pass the time, will probably overlook the lack of depth or logic and appreciate the glamour, style and plush interiors. Profanity and some sex is now mandatory for OTT series, enjoying the free pass from censorship at the moment.
 The term "Cinema Jihad" has been coined for this series by some outraged wiseasses—they have probably not been watching some other series that slip through the affront mesh because they are not so high profile or dropped on widely viewed channels.  Making a fuss over every little perceived insult to a social or religious group is the easiest way to send more viewers to the show, just to see what the fuss is all about. More often than not, it is much ado about nothing.