But Lata was angry at a few things and she spoke her mind, leading to many controversies in her life, writes S Ramachandran
Lata Mangeshkar, by her own admission, was short-tempered in the early part of her career. Being a breadwinner of the winner with her father passing away when she was just 13, she shouldered the responsibility of her mother, four siblings, maternal aunt and her daughter. Lata had to struggle in the early days of her career. So, in 1948, when she was going to record a song for Khemchand Prakash for his film Ziddi, she noticed that there was a boy following her constantly and he also reached the recording studio. Lata informed the music composer that this boy had been following her in the train and till the studio and even wanted to scold him, but Khemchand laughed and introduced him as Kishore Kumar to her. Not surprising that the first song they recorded together was called 'Yeh Kaun Aaya Re'!
But then there were times when these things turned into a controversy.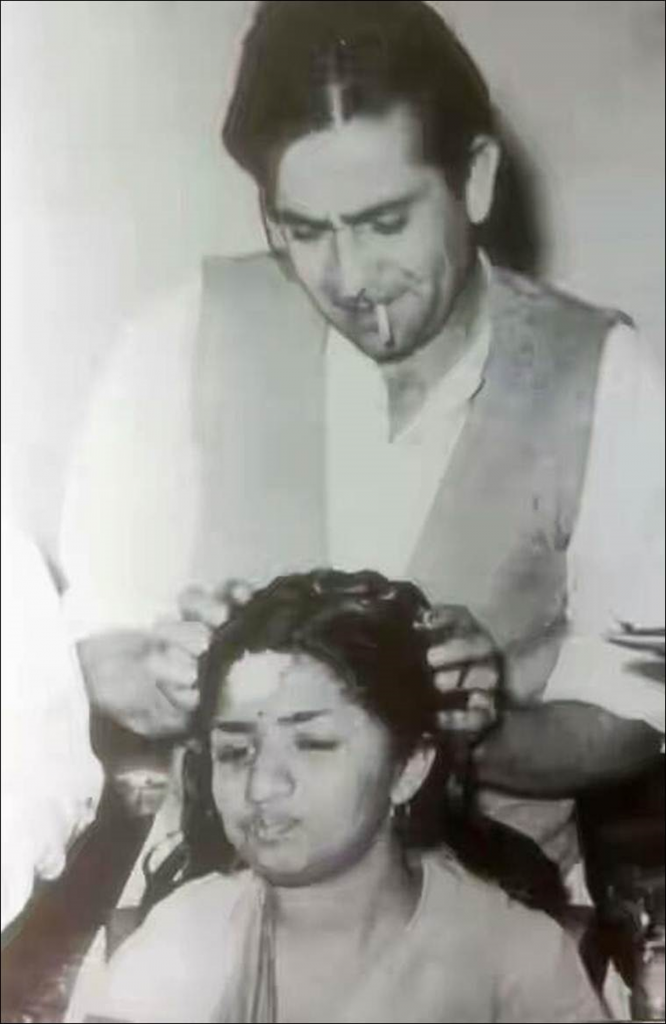 Credit controversy
The following year, the songs of the Kamal Amrohi film Mahal went on to be a huge hit – specially 'Aayega Aanewala' and it got a lot of people including All India Radio as well as the music label HMV into a lot of trouble. The 78 RPM phonograph records on the film were released with the name of the singer as Kamini – the name of the heroine Madhubala's character name from the film. Everyone called up All India Radio as well as HMV to find out. So much so that the operations officer at All India Radio also called up HMV to ask for the name of the real singer and then announced it.
Lata took this as an opportunity and asked Raj Kapoor if he could add her name in the credits of the film Barsaat on the phonograph records and thus managed to use her influence. A lot of makers were not very happy with the idea but had to follow suit after Raj Kapoor did.
Cash controversy
It was not just about credit but cash as well. Many composers did not pay the singers on the day of recording and asked for a few days' credit. The payments never came. It was Lata Mangeshkar who got the singers together to make sure that the singers were paid on the day of the recording. After 'Aayega Aanewala …' became a roaring success and Lata became a sensation, no one wanted to take her on.
It barely took a few years for Lata to also establish herself as the topmost singer in the country who could then demand anything and get away with it.
Playing it Filmfare and square
When music directors Shankar and Jaikishan won the Filmfare Award for Best Music Direction for the 1957 film Chori Chori, Jaikishan called Lata and asked her to sing the song 'Rasik Balma Hai… Dil Kyon Lagaya' on the Filmfare stage. Lata flatly refused stating that since singers were not being given awards, she would not. Soon one of the head honchos of the awards event called her up. "I told Jain saab that I will sing for them when they gave any singer the award. It need not be me. He argued saying that Hollywood films never do. I replied stating that Hollywood never had so many songs and would certainly do when they honoured singers and even lyricists. The next year they gave the awards to me for Madhumati and Shailendrabhai for Yahudi. I got a call from a lot of lyricists after that thanking me for taking a stand," said Lata earlier. Earlier, it was for one singer – male or female and later went on to be for both categories.
Royalty and the Rafi fight
Lata soon realised that the composers were only making the money and the singers and lyricists did not get anything else later in terms of royalty. "It was like we were also considered as instruments and the composers were the creators and we didn't get royalty. Hence, I took up the issue," Lata once told this writer. At a meeting of singers when Lata suggested that they should also get royalty, Mohammed Rafi opposed it saying that he would not sing with her again. Lata promptly shot back not just due to her temper but also because of her conviction that she will never sing with him again. Lata went home, called all the composers and said that she would never sing with Rafi again and to replace him or her.
Names like Suman Kalyanpur, Usha Timothy, Krishna Kalle benefitted from that and sang many songs with Rafi in the mid '60s.
While Sunil Dutt and Nargis tried to convince her, Lata has mentioned in her biography that it was Jaikishan who got an apology letter from Rafi to her after which she resumed singing with him.
The Rafi controversy continued when Lata was mentioned in the Guinness Book of World Records with the maximum number of song recordings, when he contested the claim, but with no effect. Asha Bhosle later replaced her elder sister in the books. The record currently is held by P Susheela.
The sabotage theory and the cabaret songs
Once Lata started singing again with Rafi, the other singers started getting sidelined. Ostensibly the cacophony of their chorus reached the media as well and everyone from Suman Kalyanpur ('Tum Ne Pukara') to Sharda, Hemlata ('Tu Jo Mere Sur Mein') and even Usha Timothy ('Mujhe Tum Yaad Aaye') who sang many songs with Rafi were quoted stating that Lata did not want them to grow and hence took their songs as she wanted to monopolise the market.
"Lata doesn't mind those people coming up who will be nowhere after a short time. But the moment she spots real talent, she goes out of her way to sabotage her. She has no right to deprive the public of a good singer. Lata might have been jealous of me, because apart from a good voice I had good looks and education," singer Sharda Iyengar of 'Titli Udi' fame was quoted in the film magazine Stardust. Sharda is also remembered for her Filmfare Award winning cabaret song 'Baat Zara Hai Aapas Ki'.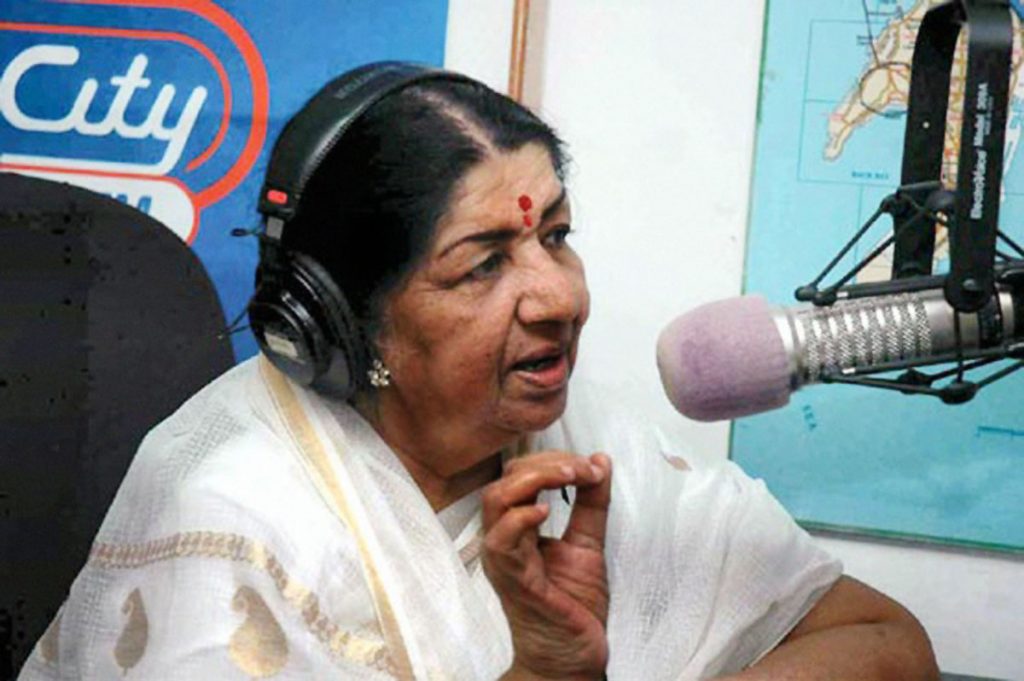 Talking of cabaret numbers, Lata didn't like singing cabaret numbers and once asked Madan Mohan to re-record a song that she sang for him in Om Prakash's Chacha Zindabad and later let sister Asha Bhosle pick the songs that she didn't want to see which also created a controversy about the sisters.
Later, even Vani Jairam claimed that Lata didn't like her rise after Guddi where she sang 'Bole Re Papi Hara'. One has to understand that when Lata came into playback singing she was in a field dominated by Shamshad Begum, Geeta Dutt, Suraiya and Noor Jehan.
It is also to be noted when Asha Bhosle refused to sing for Bappi Lahiri allegedly at the insistence of another music composer, Lata ended up singing all the cabaret songs for OP Ralhan's Paapi.
The Aye Mere Watan Ke Logon credit
Usha Timothy also claimed that she was the first one to sing the song 'Aye Mere Watan Ke Logon' with C Ramchandra at a stadium in Ahmedabad for the Army before Lata sang it at the packed ground in New Delhi. Ramchandra was also keen that the Kavi Pradeep written song should be sung by Asha Bhosle who backed out and a not-so-well Lata came in and filled in for her and filled Pandit Jawaharlal Nehru's lachrymal glands with tears. Usha was also upset about her song 'Ja Re Ja O Harjai' from Kalicharan being re-recorded in Lata Mangeshkar's voice by Kalyanji Anandji especially because she had to brave a flood to record the song.
While at one point, Asha Bhosle who had now won three more Filmfare Awards than Lata who won four awards was also reported to have had a grouse with her elder sister over her getting the best songs, Lata was accused to promoting her other sister Usha Mangeshkar known for singing songs in mythologicals for the Padma award in 2013. Lata was upset and mentioned, "Every year the Padma awards committee asks me to suggest names for the award. I sent the names of Usha and Suresh Wadkar because they are deserving."
Sibling rivalry and revelry
While at one point, Asha Bhosle who had now won three more Filmfare Awards than Lata who won four awards was also reported to have had a grouse with her elder sister over her getting the best songs, Lata was accused to promoting her other sister Usha Mangeshkar known for singing songs in mythologicals for the Padma award in 2013. Lata was upset and mentioned, "Every year the Padma awards committee asks me to suggest names for the award. I sent the names of Usha and Suresh Wadkar because they are deserving."
Fights with composers and makers
There are two reasons for why Lata is said to have had a fall-out with composer Sachin Dev Burman. While one known rumour is that she didn't like SD Burman saying that it was he and other composers who had made Lata and were responsible for her success and she was nothing without him. The other story is about how she wanted to once share Dada Burman's lunch. Sr Burman always sent everyone out when he wanted to eat lunch and when Lata insisted that she would share his lunch, he didn't like the idea.
OP Nayyar was one composer with whom Lata never recorded a song though there are many reasons given for it. But they all end up with the 1952 film Aasman. While one version says that Nayyar didn't record the song with Lata because she did not reach the studio on time, another version says that he did not like her pitch and was mentioning it to the musicians when Lata heard it and walked off. But Lata did mention that Nayyar had approached her to sing the song 'Piya Aan Base More Nainan Mein' which she had refused and that's why they never worked together while Nayyar denies approaching her ever.
While Lata was very close to Raj Kapoor, he had asked her if her brother Hridaynath could compose songs for Satyam Shivam Sundaram. Hriday was not too keen on Hindi film music, but Lata convinced him. Later when RK actually got the songs done by Laxmikant Pyarelal, Lata sang for the film, but reprimanded Kapoor.
One flyover the Cuckoo's nest
When the Maharashtra government proposed to build a flyover adjacent to her Peddar Road home Prabhu Kunj, Lata threatened to leave Mumbai as it would intrude into her privacy. While other influential South Mumbaikars had also tried their best to stop it, one statement from Lata brought the flyover plans to a dead end. The government let Lata have her way lest she hit the highway.
The Sindoor
Lata Mangeshkar always sported the vermillion on her forehead – a ritual only married Hindu women do. While one knows her tryst with royalty of the other kind, she was unmarried and one wondered why she always put it. Only actress and TV presenter Tabassum dared to ask her once about it and Lata replied that she put it for her god – Music, putting an end to this controversy.
The Lata Mangeshkar Memorial
When Lata passed away last month, the Maharashtra state government mulled over building a memorial for her at the iconic Shivaji Park ground in Mumbai amidst resistance. The Mangeshkar family requested for the memorial not to happen there, nipping the controversy in the bud, ensuring that she is not in any controversy after her demise.