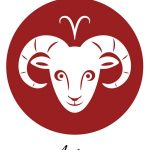 Aries
Ganesha says this may be an energetic week for you full of positive energy. You will have positive views about prospects. You should be cautious about a few distractions in your way. There will be encouraging news about your efficiency rating. Students should be more disciplined in their preparation. Children may have indifferent health for this week. They may not be able to recover from health complications. Spouses will receive financial benefits from a career. He/she will receive encouragement from superiors. Fathers may have profits in business activities. He may enter into new agreements or contracts this week. Elder siblings may decide to separate from a spouse. Younger siblings will enjoy all-round success in life.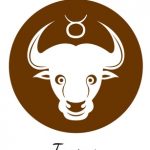 Taurus
Ganesha says this is a dynamic week for you. Venus in ascendant may attract you for lavish living. You may dream of your own house and conveyance. Expansion in a career is likely during this week. Sudden receipt of gifts or prizes may take place. Students may have disturbances for practice. They need a lot of concentration to make things correct. Children may have a tough time with their spouses. They may have an ill reputation at the residence. Spouses will have ultimate pressure at a career in spite of hard work. He/she may not be able to impress superior. Father may have growth in revenue. He may recover a long pending debt this week. Elder siblings may be honored for their excellent skills. Younger siblings may enjoy life with a spouse. They may plan for pleasant journeys for refreshment.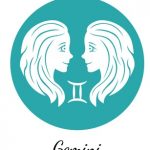 Gemini
Ganesha says this may be an irritable week for you and may not favor your growth in your career. Financial pressure will have a negative impact on your execution. Relatives may demand more subsidies to meet their necessities. You may have aggravated enmity with superiors or colleagues. You should limit your words and spend more time working. Students may get normal results for their best efforts. Children may have acceptable results in their academic life. A spouse may have foreign assignments during this week. He/she will commend good respect at the office. Father may have expansion in career after a long time. Elder siblings may be troubled by secret enemies. Younger siblings may be involved in major accidents.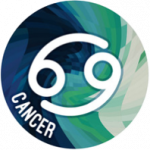 Cancer
Ganesha says this may be a testing week for you and may bring down your accumulated wealth. You may discover a great deal of unsettling influence to finish your exercises. Consumption may surpass income consistently this week. There might be some propitious celebrations at your home. Students may get average results for their presentations. Children may have grand success in foreign lands. They will accomplish one of the important objectives for their life. A spouse may have decent returns for previous investments. Father may be haunted by the fear of losing prestige. He may have to face troubles for past mistakes. Elder siblings may differ from spouses about important decisions. Younger siblings may raise money to meet domestic expenditures. They may be involved in love life.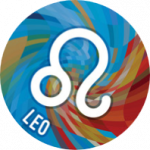 Leo
Ganesha says this may be an upsetting week for you. You will lead a passionate life. There might be an unexpected outburst of outrage for no reason unknown. There is an extraordinary requirement for discretion and considerate conduct consistently. Positive outcomes in your profession and money-related life will enchant you. Students can expect permissible results for this week. Children may find it difficult to get on with competitions. This is an ideal week to initiate responsible activities. A spouse may have a strong impulse to start a business activity. Father may be troubled by creditors or tenants of the house. He may get some relief in a career in the way of promotion. Elder siblings may be delighted with childbirth. Younger siblings may lose big amounts in speculative activities.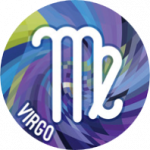 Virgo
Ganesha says this may be a strenuous week for you. Your impulsive nature will bring success. During this week you may be blessed with foreign assignments. Heavy expenditure may humiliate you. You may not find a peaceful atmosphere at home and that makes you emotional or short-tempered. Students need regular revisions to update them. Children may escape from an accident narrowly. Spouses will have grand success in career matters. He/she may be successful in clearing the opposition in their way. Father may acquire a landed property near a temple. He may plan for a big business with the support of a few childhood friends. Elder siblings will get substantial increments in earnings. Younger siblings may be promoted with a change in place.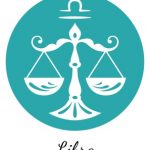 Libra
Ganesha says this may be a profitable week for you and may result in speculative gains to some extent. You will have good control over systems and people at work location. There may be visits to different locations on duty. You will find success in the south direction from the place of your residence. Students may not do well because of their own mistakes. The children will finalize a marriage decision by the end of this week. A spouse may have a tough time in a job or business. He/she should be careful with business partners or investment decisions. Father may have decent margins in his business. He may try to expand the business after a long time. Elder siblings may maintain an illegal relationship. Younger siblings should avoid long journeys for this week.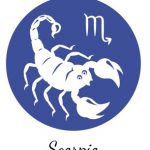 Scorpio
Ganesha says this may be a relaxing week in all respects. Positive communications about career and marriage are likely. You may discover new open doors or sources for profit. You will be keen on making your home as much as attractive. There might be well-being complexities like gastritis or urinary disease during this current week. Students need determined efforts for progress. Children will lead a luxurious life in spite of financial uncertainty. A spouse may have a few sudden business proposals from friends. He/she may have workloads for this week. Father may settle down legal complications in the sale deed. He may be successful in raising bank overdrafts. Elder siblings may enjoy a memorable life with their spouses. Younger siblings will be successful in career matters.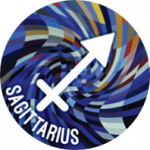 Sagittarius
Ganesha says this may be a lethargic week for you. Saturn and Rahu may make you slow in grasp and reactions. There might be ego issues with your superiors. New associations may happen over long journeys. You may make some careless expenditure towards the end of this current week. Students may affect their performance because of a lack of confidence. Children may have prosperity in their lives. They may do well in career or education. A spouse may have pleasant communications with higher authorities. He/she may acquire new conveyance. Father may have minor accidents during night hours. He should avoid speculative activities for this week. Elder siblings will be promoted to the next designation. Younger siblings may receive financial benefits from a spouse.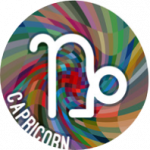 Capricorn
Ganesha says this is a promising week for you and will give you better control over situations at the office. Your displeasure with a partner will be settled for the current week. You enjoy work and give your best in your occupation. There might be clearance for your foreign journey. Students may have outstanding results for their performance. Children may have a love affair from this week onwards. They may have an unusual attraction to the opposite sex. A spouse may have financial pressure throughout this week. The pressure from creditors may exceed the limits. Father may stand as a guarantor for his friend who may prove as an error. Elder siblings may work averse and enjoy most of the time. Younger siblings may flourish well in their own business activities throughout this week.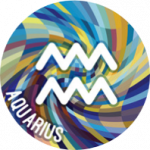 Aquarius
Ganesha says this may be a promoting week for you. You will enjoy excellent growth in earnings. There may be optimistic changes in career after a long time and will improve the standard of working conditions. The people running their business might expand with a visionary viewpoint. Students will do well in spite of tough competition. Children may have unnecessary relations or attraction towards unethical activities. A spouse may have a good time with business partners. He/she should strictly avoid speculative activities. Father may have grand success in his career. He will have the respect and faith of his superiors. Elderly siblings may suffer from different health complications. Younger siblings will establish the new business as a partnership venture. They may have a quarrel with neighbors.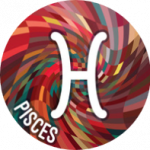 Pisces
 Ganesha says this may be a dynamic and positive combination that can boost your confidence week for you. You will effectively lead a gathering of individuals at the workplace. You will unleash your ability as a leader. There will be a calm mood at home and office. Students may get decent results for their hard work. Children may make good money in the agency business. They may fall in love with a doubtful person. A spouse may have success in career matters. He/she may have conflicts with younger siblings. Father may decide to resign from his job. He may be out bursting throughout this week. Elder siblings may marry after a long delay. Younger siblings may be successful in educational pursuits. They may be fascinated to have their own conveyance.