Narendra Kusnur profiles Zubin Mehta, the Mumbai-born maestro who turns 85
Exactly five years ago, on April 15, 2016, renowned classical conductor Zubin Mehta attended the launch of his biography, written by Bakhtiar K Dadabhoy, at Mumbai's Taj Mahal Hotel. A few mediapersons had been invited, with clear instructions that anybody arriving late would be let in only after the formal launch. It was very much like a western classical concert, where audiences are not allowed in during the middle of a piece.
From past experience too, going by earlier press conferences, one realised that Mehta was a stickler for time and perfection. This time, at 4 pm sharp, the host had just begun the welcome address when I reached, and though I was allowed in, it wasn't without receiving a few glares. What followed happened in clockwork fashion, from Mehta's and the author's addresses, to the formal launch of Zubin Mehta: A Musical Journey to the question-answer session to the photo shoot. At 5 pm, the room was empty.
For years, the Mumbai-born maestro has been revered as one of the world's most active conductors. And besides the hard work and the talent, his success could also be attributed to the strict discipline he has maintained both on and off stage. In the few meetings I've had with him, and the rehearsal I once attended, he never came across as aggressive or fiery. Rather, he has his own affable way of commanding respect.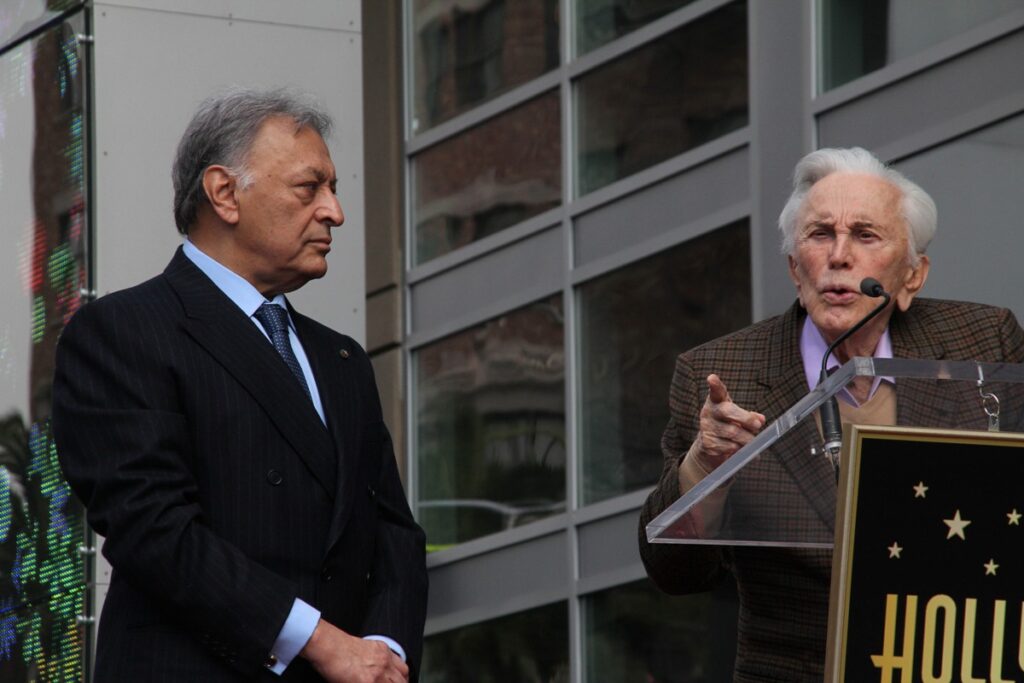 Mehta celebrates his 85th birthday on April 29 – a lucky day for music as jazz legend Duke Ellington, tabla maestro Ustad Allarakha and country superstar Willie Nelson were also born on the same day. Given the Covid situation, there may not be any concerts by Mehta in India in the near future. The conductor himself underwent a brief period of hospitalisation in February, as he felt uneasy during rehearsals in Milan, Italy. Doctors attributed his condition to stress caused by numerous work commitments.
In 2016, of course, his 80th birthday was celebrated with much gusto. Besides the book launch, there was a series of concerts organised by the Mehli Mehta Music Foundation at the Jamshed Bhabha Theatre and Brabourne Stadium in Mumbai. Mehta conducted the Israel Philharmonic Orchestra, and the different shows featured artistes like the great tenor Andrea Bocelli, Mexican soprano Maria Katzarava, famed violinist Pinchas Zukerman, cellist Amanda Forsyth and pianist Denis Matsuev. The actual birthday was celebrated in Vienna, where he played the works of Ludwig van Beethoven.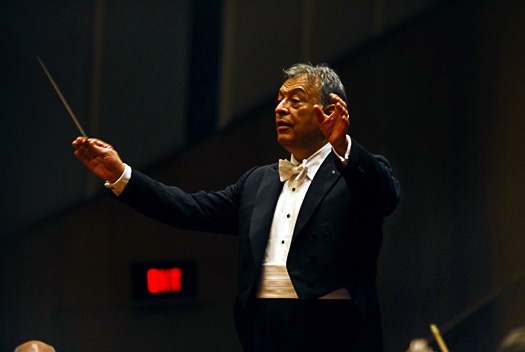 Early love for music
Like most geniuses, Mehta showed an inclination for music from an early age. His father Mehli Mehta was a well-known conductor and violinist in Mumbai, and his mother Tehmina supported his love for music. "When he was sick or in pain, if we played a record, he would just put his head on my shoulder and be quiet. As soon as the record finished, he would remember the pain and start crying," his mother would say.
Once Mehta decided his future lay in music, he left for Vienna at the age of 18, having done his schooling at St Mary's in Mazagon, Mumbai. He developed a fascination for the Viennese style of music, including composers like Josef Haydn, Wolfgang Amadeus Mozart, Gustav Mahler and Arnold Schonberg, besides Johann Strauss Jr's waltzes. He studied the work of many other non-Austrian composers in detail, including Johannes Brahms, Richard Wagner and Igor Stravinsky, though his concert programmes have also included Nikolai Rimsky-Korsakov's 'Scheherazade'. He also closely followed the contrasting styles of conductors Arturo Toscanini and Wilhelm Furtwangler.
Later, Mehta developed a close friendship with pianist Daniel Barenboim and violinist Pinchas Zukerman, besides famed sitar maestro Pandit Ravi Shankar, with whom he worked on the 'Sitar Concerto No 2'. In a career spanning over six decades, Mehta has had many firsts. Time magazine featured him on its cover in January 1968, when he was just 31. He was one of the youngest to lead the Berlin and Vienna Philharmonic Orchestras, and the first to simultaneously conduct two major North American orchestras — Montreal Symphony and Los Angeles Philharmonic.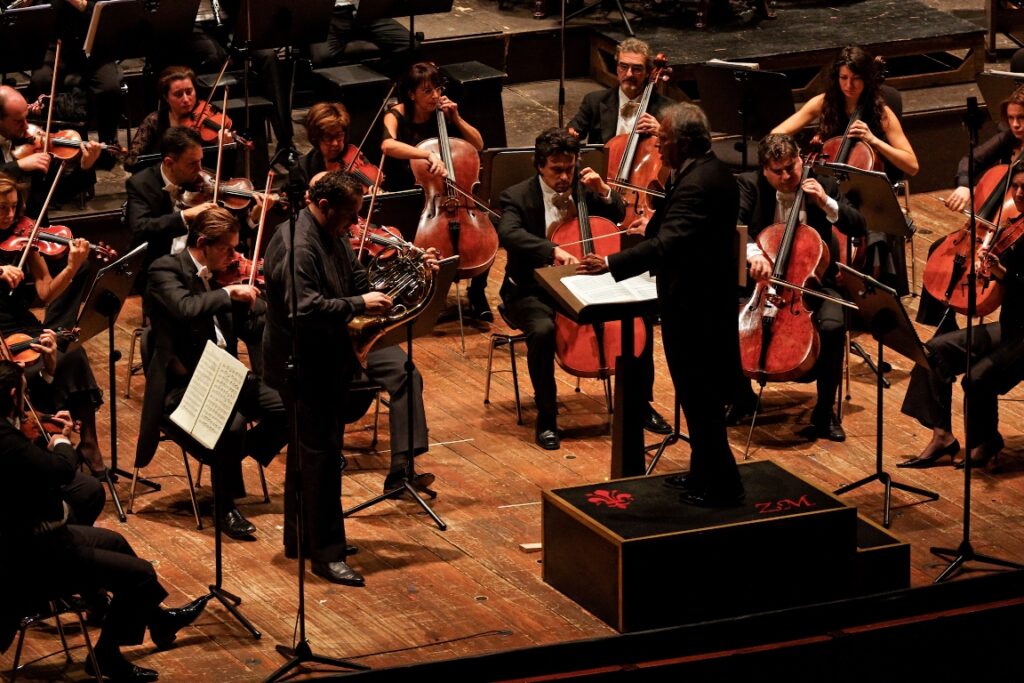 His most memorable association, of course, has been with the Israel Philharmonic Orchestra, which accompanied him to the Mumbai concerts in 2016. However, in 2019, he retired from the orchestra after 50 years. The finale consisted of a presentation of Franz Liszt's 'Piano Concerto No 2' and Mahler's 'Symphony No 2 (Resurrection)'. 
There have been the brickbats too. Mehta often faced criticism for his glamorous image, and for a remark he once made about the New York Philharmonic Orchestra. Some people didn't accept his occasional attempts to collaborate with rock acts like Frank Zappa, Jethro Tull and The Who. There was also a time he faced the wrath of leading conductor Georg Solti, who was offended because he wasn't consulted when Mehta was appointed his deputy at the Los Angeles Philharmonic Orchestra. He was often accused of being a 'jetset conductor', and his response was that he loved travelling because his phone never rang on the plane and he could read and memorise his scores in peace.
Besides his regular classical shows in Mumbai, Delhi and other Indian metros, one of Mehta's most talked about concerts was with the Bavarian State Orchestra in Srinagar, Kashmir, in 2013. Despite separatist threats to disrupt the event, Mehta went ahead with his programme of Beethoven, Pyotr Tchaikovsky and Haydn, besides a collaboration with santoor player Abhay Sopori and his folk group.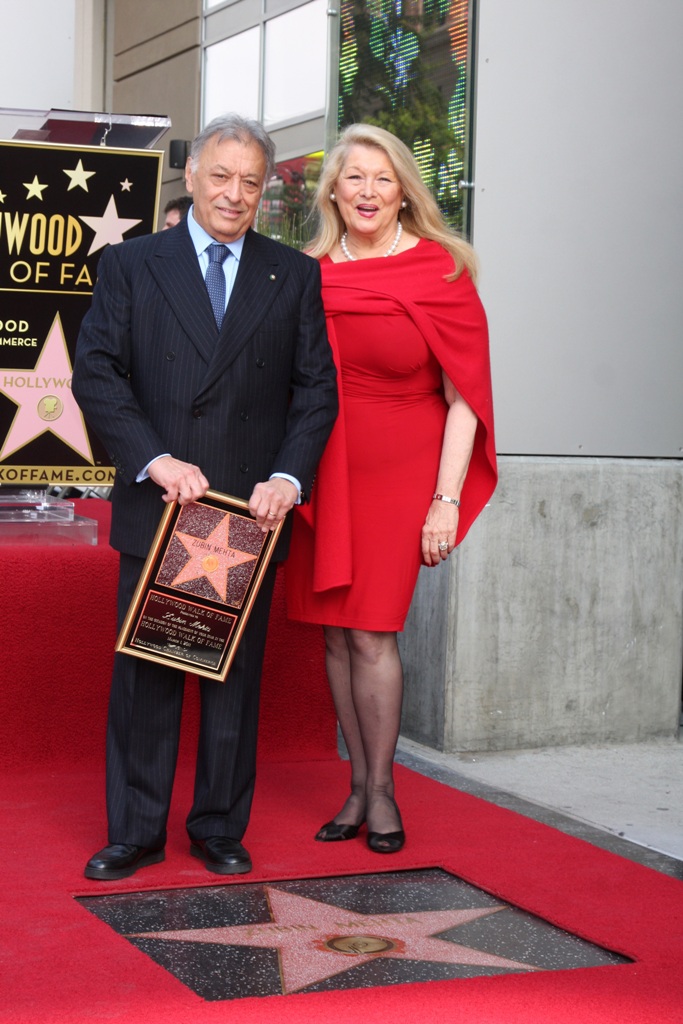 Clear work ethic
When he isn't on stage, Mehta comes across as a very charming and upright personality. Having attended a couple of press conferences, the book launch, a televised conversation for an invited audience and a rehearsal, one thing that became evident was his calmness. Whether he talks of music, politics, conflict areas, cricket or food, his answers are blunt and to the point.
He swears by Test cricket, saying he's too old-fashioned for IPL. He loves Parsi and Italian food, but avoids north Indian cuisine which uses the same gravy for every dish. At rehearsals, he is a hard taskmaster, but never shouts. His sheer presence makes the difference. He would make the musicians play entire parts again, till they got it right, and his energy is infectious. 
His work ethic has been simple too. In a newspaper interview over a decade ago, Zubin Mehta had equated conducting with communication. "What I communicate at the moment is what I feel and what my musicians need. Because I am there for them," he had said. That perhaps explains why he's regarded as a great team leader, one of the pre-requisite conditions of the art of conducting.
Essential Zubin Mehta listening

CD

Symphony No 2 (Resurrection) – Mahler, with Vienna Philharmonic Orchestra

Don Giovanni – Mozart with Israel Philharmonic 

Petrushka – Stravinsky with Los Angeles Philhamonic

Scheherazade – Rimmsky Korsakov with Israel Philharmonic 

Sitar Concerto No 2 – Ravi Shankar with London Philharmonic 

DVD

Johann Strauss Gala – Johann Strauss Jr with Vienna Philhamonic

In Rehearsal – Zubin Mehta with Israel Philharmonic

Zubin Mehta Meets Mitsuko Uchida (pianist)