In the 60's and 70's three actors dominated Hindi cinema. Raj Kapoor who mirrored the mannerisms of  Charlie Chaplin, Dev Anand forever romantic hero and Dilip Kumar who could enact tragedy as if he had actually suffered the entire scene in real life. He was known as the Tragedy King; the "method actor". He believed in internalising and externalising every character that he played and in the process brought about a rare combination of restraint and intensity to the screen. 
His role as Devdas, the travesty of a man drowning himself in alcohol and a life of despair was perhaps one of his finest. His ability to hold on to the moment in silence, the faraway look — no one could enact or portray across the screen, stillness and silence, the way Dilip Kumar articulated the mood . Shahrukh Khan in Sanjay Leela Bhansali's  Devdas, in comparison is akin to a little wooden puppet. Without the glamorous sets of Bhansali's Devdas, Dilip Kumar's acting stood his ground and perhaps it's a lesson for all future filmmakers who attempt to remake a Dilip Kumar movie that they are bound to fail.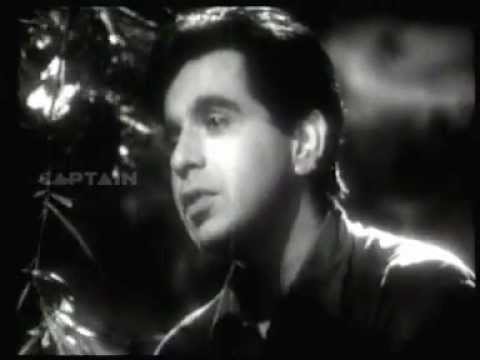 The loneliness of Sham e gum ki kasam to the romantic Udde jab jab jhulfe teri, and the swag in Mera pairon mein ghunghroo banda de phir meri chaal dekhle are incomparable. Much before the word body language came into everyday use. The actor Dilip Kumar understood the importance of pauses, the ability to convey an emotion without speaking and intensity that he could exude through his eyes and reach out to the person watching his movies. Be it the compulsive lover of Andaaz or the brooding romantic of Devdas, Dilip Kumar did not want to be boxed into any stereo type role. He stayed away from being  typecast. He brought about a certain naturalism to the screen which was minimal and devoid of imprints of a previous role. He could develop a chemistry with the objects and spaces he worked  with. Over the years these became his mannerism. It was an artist's struggle to establish himself and seek a sense of freedom and that was his body language. He could simplify the complexities in a way that the audience understood and connected with him.
Even in the movies where he was pitted against other intense actors such as Raj Kumar and Anupam Kher in Saudagar, his portrayals and abilities stood taller.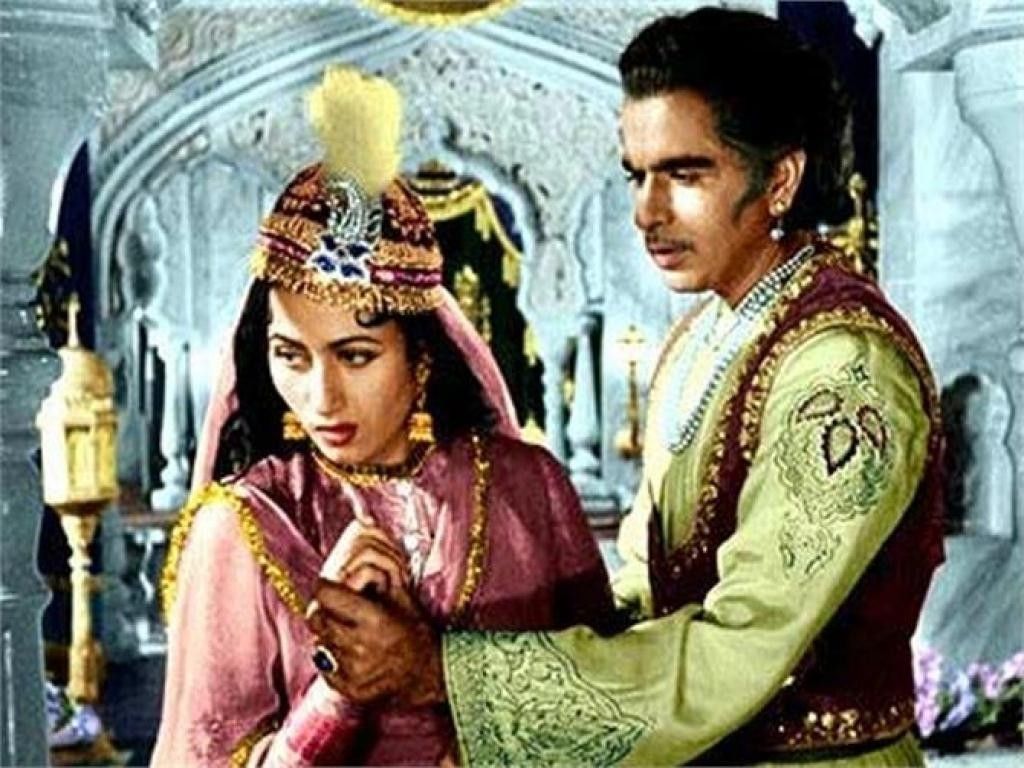 While Mughal e Azam was an out and out Prithviraj Kapoor movie and Dileep Kumar had a very subdued role, the movie became a great love story between a prince and a dancing girl. The quiet reticent  prince who refused to be intermediated against an overbearing father. Dilip Kumar stood his ground and post the movie the story of Salim and Anarkali became an immortal classic. Generations later this pair is referred in conversations as eternal lovers by even those who have not seen the movie and for a long time to come every Salim will have a romantic notion of an Anarkali

Dilip Kumar was not just an actor but an institution that inspired a generation of actors. He was an amazing linguist and was fluent in Hindi, Urdu, Punjabi, Marathi, Gujrati, English and Persian. He even spoke Pashto, Hindko, Bhojpuri and Awadhi. There was nothing bombastic about him, in real life he was a very private person. Charming and dignified to a fault, beloved by Indians across the globe. 
This is the list of my ten favourite songs of Dilip Kumar:
1) Suhana safar aur ye mausam haseen – (Madhumati)
This song has the rustic freshness of village life, picturised by Bimal Roy. In the openness of nature, it was Dilip Kumar's acting that complemented the picturisation of the beautiful song.
2) Aye mere dil kahi or chal – (Daag)
Daag is a story of an alcoholic son who leaves his mother and moves out to find happiness and solace. A very well portrayed role played by Dilip Kumar of an alcoholic man who is drowned in misery. The song has under undercurrent of pathos.
3) Nain lad jahin hai to manavaa ma gajab hoi – (Ganga Jumna)
This song with Bhojpuri dialect and with the backdrop of village life depicted in the movie Ganga Jumna. This song has the flavour and ambience of village life.
4) Madhuban me Radhika naache re – (Kohinoor)
A classical song from the movie Kohinoor was picturised on Dilip Kumar and Kumkum. This classical song was written by Shakeel Badayuni and composed by Naushad in Raag Hameer. The song has a lyrical rhythm and very well sung by Mohd Rafi.
5) Mere pairon me ghoongharoo bandhade – (Sangharsh)
This song required the naughtiness and mischief that was well enacted by Dilip Kumar. His dance movements of one who has consumed Bhaang which was brought about very well by Dilip Kumar in this melodious song.
6) Yeh mera deewanapan hai – (Yehudi)
This sad song of Yehudi is sung by Mukesh in his silken voice full of lovelorn emotions. Dilip Kumar in his own way, portrayed very emotionally the sadness required by the song.
7) Ude jab jab julfen teri –  (Naya Daur)
This Punjabi song composed by O P Nayyar was filmed by Dilip Kumar and Vaijayanti Mala for Naya Daur. This is a true depiction of a village fair where people gather for merry making. B R Chopra did complete justice to picturise this folk song.
8) Shaam-E-Ghum ki kasam aaj gumgeen hai hum – (Footpath)
No one could exude the sadness and loneliness that required for this song but Dilip Kumar. The slowness and smooth flow of the song is well complemented by velvety voice of Talat Mahmood.
9) Ramchandra kahe gaye Siya se eisa ek din aayega – (Gopi)
This bhajan has a melody of Gujrati Doha rhythm. Very well sung by Mahendra Kapoor in Gujrati folk tune composed by Kalyaniji- Anandji. The messages is well conveyed in this bhajan form rendered by Dilip Kumar.
10) Aaj purani raho se koi mujhe – (Aadmi)
Aaj Purani Raaho Se is a song from the 1968 movie Aadmi. This song brings out the emotions of a lovelorn lover who has lost everything in love.  The depth of emotions demanded by the song is very well emoted by Dilip Kumar and complimented by the husky voice of Mohd Rafi.