AROUND this time every year, it becomes a regular habit to sit by the window and watch the rain falling, with some pakodas and garam chai for company. More often than not, you'll listen to your favourite rain song. It could be the BJ Thomas hit 'Raindrops Keep Falling on My Head', Led Zeppelin's 'The Rain Song' or Pandit Bhimsen Joshi's raag Miyan Ki Malhar. Or it could be any Hindi film song, from 'Saawan Ka Mahina' in Milan to 'Garjat Barsat Saawan Aayo Re' in Bhanwara.
Obviously, there are film songs for every season. While monsoon songs make up a pretty long list, and should keep listeners occupied for the next three months, there are adequate songs for the winter and spring too. Unlike in English music, which has songs named 'Summer Wine', 'Summertime', 'Summer Holiday' and 'Summer Night City', there aren't too many songs for the hot season in Hindi. 
The reason is simple: here, one associates summer with hot and sultry days, nothing like the romance European summers have to offer. There, summer is a welcome escape; here, it's torture. In fact, the only summer song that one normally thinks of is from the 1975 film Parinay, where the Sharma brothers wrote and sang 'Suraj ki garmi se jalte hue tan ko mil jaaye taruvar ki chhaya', composed by Jaidev. Perhaps, the song 'Suraj Hua Maddham', from the 2001 movie Kabhi Khushi Kabhie Gham could pass muster too.
Of course, there are also songs with the word 'hawa' that can be played when a pleasant summer breeze is blowing – like 'Hawa Mein Udta Jaaye' from Barsaat (1949), 'In Hawaon Mein' from Gumrah (1963) and 'Hawaon Pe Likh Do' (Do Dooni Char, 1968). Pakistani singer Hassan Jehangir's 'Hawa Hawa' can make yet another revival. Actually, these songs can be played in any season. Ditto with some of the 'mausam' songs like 'Kya Mausam Hai' (Aakraman, 1975), 'Mausam Mastana' (Satte Pe Satta, 1982), 'Albela Mausam Helta Hai Swagatam' (Tohfa, 1984) and 'Yeh Mausam Ka Jadoo' (Hum Aapke Hain Koun…!, 1994).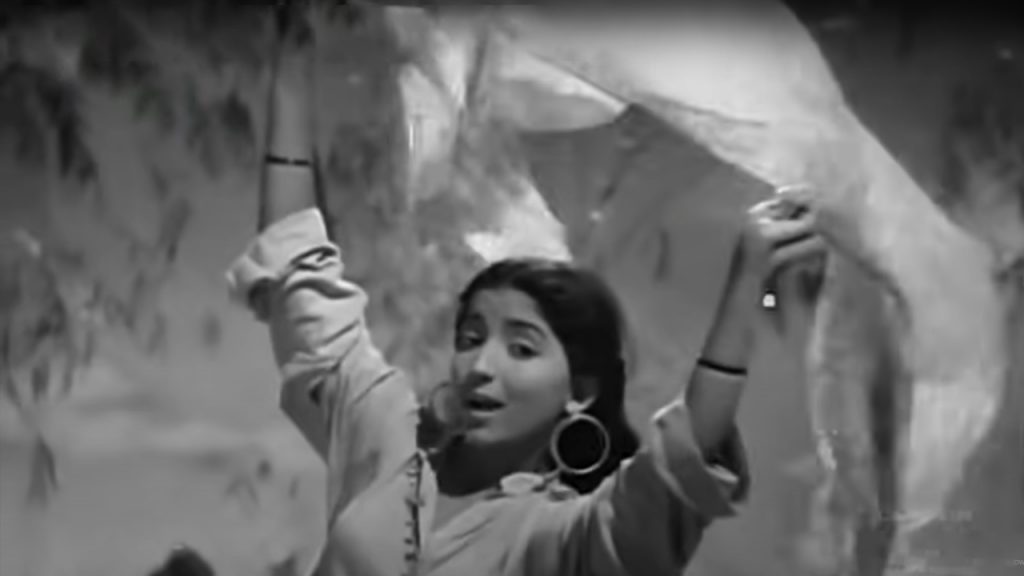 India doesn't have much of an autumn culture, though falling leaves or 'patjhad' are common in the northern states. Laxmikant-Pyarelal's song 'Patjhad Saawan Basant Bahar' (Sindoor, 1987), which actually talks of four seasons, comes to mind. There's also Anand Bakshi's famous line, composed by R.D. Burman and sung by Kishore Kumar in the 1974 film Aap Ki Kasam – "Phool khilte hain, log milte hain magar, patjhad mein jo phool murjha jaate hain, woh bahaaron ke aane se khilte nahin".
That leaves us with songs for winter, spring and the rainy season, and we shall look at each one separately. Let's begin with the cold season. Many Hindi film songs use the term 'thandi hawa', and one of the earliest was Lata Mangeshkar's classic 'Thandi Hawayein', composed by S.D. Burman in the 1951 film Naujawan. Other such songs were 'Thandi Hawa Yeh Chandni' (Jhumroo, 1961), 'Jab Chali Thandi Hawa' (Do Badan, 1967) and 'Sun Ja Aa Thandi Hawa' (Haathi Mere Saathi, 1971). Pankaj Udhas popularised the ghazal 'Thandi Hawa Ke Jhonke'. Interestingly, 'Thandi Hawa Kali Ghata' from the 1955 film Mr & Mrs 55 may remind you of a gloomy winter evening, though the song was shot in a bright atmosphere.
There are general winter songs like 'Uff Kitni Thandi Hai Yeh Rut' (Teen Devian, 1965) and 'Mujh Ko Thand Lag Rahi Hai' (Main Sundar Hoon, 1971). And specially reserved for those from the capital city, there's 'Dilli Ki Sardi' from the 2003 film Zameen.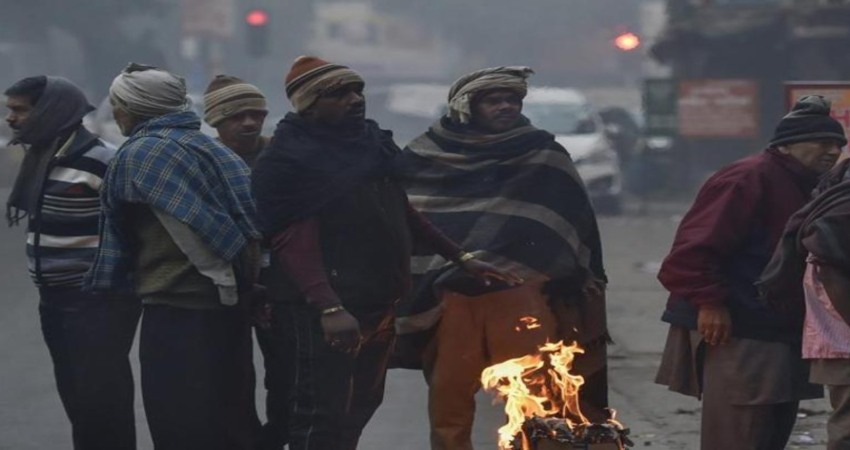 From winter, we move to spring. The Hindi word for this season is 'bahaar', and many songs have used it over the years. There are 'Jhoole Mein Pawan Ki Aayi Bahaar' (Baiju Bawra, 1952), 'Dekho Ji Bahaar Aayi' (Azaad, 1955), 'Din Hai Bahaar Ke' (Waqt, 1965), 'Baaghon Mein Bahaar Hai' (Aradhana, 1969) and 'Aane Se Uski Aayi Bahaar' (Jeene Ki Raah, 1969).
Another favourite is the Lata Mangeshkar song composed by Laxmikant-Pyarelal and written by Anand Bakshi in the 1966 film Aaye Din Bahar Ke – 'Suno sajna papihe ne kaha sabse pukaar ke, sambhal jaao chaman waale ke aaye din bahar ke". And who can forget 'Baharon Phool Barsao', sung by Mohammed Rafi, composed by Shankar-Jaikishan and written by Hasrat Jaipuri in the 1966 film Suraj? On the classical side, there's the Bhimsen Joshi-Manna Dey song 'Ketaki Gulab Juhi' from the 1956 release Basant Bahar.
Among ghazals, Ghulam Ali sang Rifa'at Sultan's lines, "Bahaaron ko chaman yaad aa gaya hai, mujhe who gulbadan yaad aa gaya hai". Mehdi Hasan rendered Saleem Gilani's poem, "Phool hi phool khil utthey mere paimane mein, aap kya aaye bahaar aa gayee maikhane mein". Jagjit and Chitra Singh had the duet 'Uski baatein bahaar ki baatein, vaadi-e-lalazaar ki baatein' written by Saeed Raahi.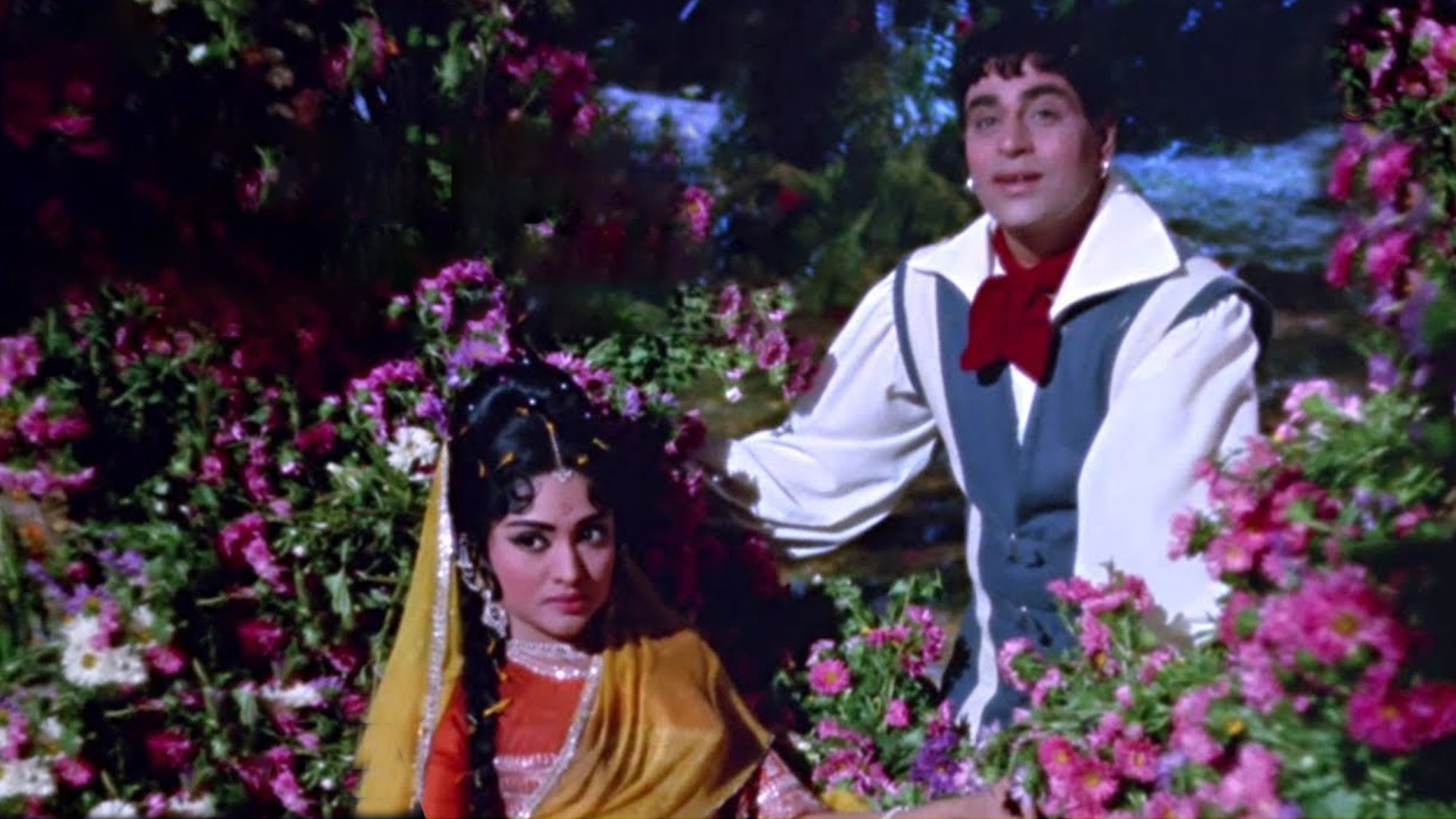 That brings us back to chai-pakoda time. There's a long list of songs associated with the rains. Some don't even have a single word associated with rain in the lyrics. An example was 'Pyaar Hua Ikraar Hua' from Shree 420 (1955), but we think of the song because it was filmed on Raj Kapoor and Nargis in a pouring rain sequence. Then there are songs like 'Yeh Raat Bheegi Bheegi' (Chori Chori, 1956), which don't have any rainfall, but talk of 'mast fizayen' and 'chand pyaara pyaara'.
Earlier, there was 'Barsaat Mein Humse Mile Tum' (Barsaat, 1949), where Nimmi sings for Raj Kapoor on a rainless day. In 1967, the Milan song 'Saawan Ka Mahina' was filmed on Sunil Dutt and Nutan in a boat. Obviously it wasn't raining. Add the gems 'Ek Ladki Bheegi Bhaagi Si' (Chalti Ka Naam Gaadi, 1958) and 'Zindagi Bhar Nahin Bhoolegi' (Barsaat Ki Raat, 1960). One can also tune in to 'Bole Re Papihara' from Guddi (1971), sung by Vani Jairam, written by Gulzar and composed by Vasant Desai in raag Miyan Ki Malhar.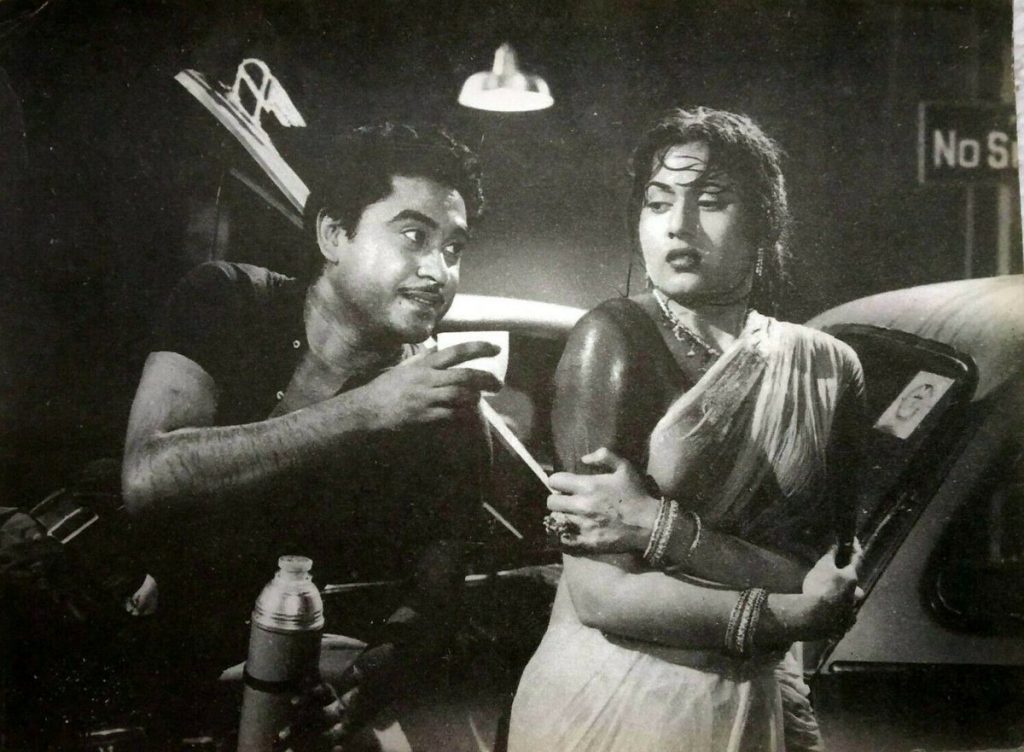 Among the songs depicting rain, there are 'Dum Dum Diga Diga' (Chhalia, 1960), 'O Sajna Barkha Bahar Aayi' (Parakh, 1960), 'Rimjhim Ke Tarane Leke' (Kala Bazar, 1960), 'Rimjhim Ke Geet Saawan Gaaye' (Anjaana, 1969), 'Barkha Rani Zara Jamke Barso' (Sabak, 1973), 'Bheegi Bheegi Raaton Mein' (Ajnabee, 1974) and one of the version of 'Rimjhim Gire Saawan' (Manzil, 1979). Other songs shot in the rain included 'Aaj Rapat Jaaye' (Namak Halal, 1982), 'Lagi Aaj Saawan' (Chandni, 1989), 'Rimjhim Rimjhim' (1942: A Love Story in 1994) and 'Ghanan Ghanan' (Lagaan, 2001).
Among thumris, Mehdi Hassan sang 'Umad Ghumad Ghir Aayo Re Sajni Badra' in raag Desh. The song 'Ab Ke Sawan Ghar Aaja' was recorded earlier by Ustad Barkat Ali Khan, and later by Pandit Ajay Pohankar. On the Indipop side, Shubha Mudgal's 'Ab Ke Saawan' should suit the mood. And, only if your family members and guests insist, play Anu Malik's 'Dekho Baarish Ho Rahi Hai'.
Obviously, rain songs far outnumber tunes created for other seasons. But that's the beauty of the season, as long as the downpour is within limits. Till winter comes, you have plenty on your playlist.