Vinita Alvares Fernandes examines how we can harness the health benefits of music
The song 'All Night Long' by Lionel Richie goes like this:
Well, my friends, the time has come
To raise the roof and have some fun
Throw away the work to be done
Let the music play on 
Everybody sing, everybody dance
Lose yourself in wild romance
We're going to Party, Karamu, Fiesta, Forever
Come on and sing along!
All night long
People dancing all in the street
See the rhythm all in their feet
Life is good, wild and sweet
Let the music play on…
Feel it in your heart and feel it in your soul
Let the music take control
We're going to Party, Liming, Fiesta, forever
Come on and sing along
Music is power. It works as well if not better than a visit to the therapist. There is always a song for every reason and every season.
Songwriters have my deepest respect; they really know how to dig deep into the soul, expressing emotions that are hard to put into words.
My long-standing affair with music started at a very young age.
Every situation was matched with a song;
In love… dedicate a song
Argument… dedicate a song
Out of love … dedicate a song
Achievements at work… also have a song.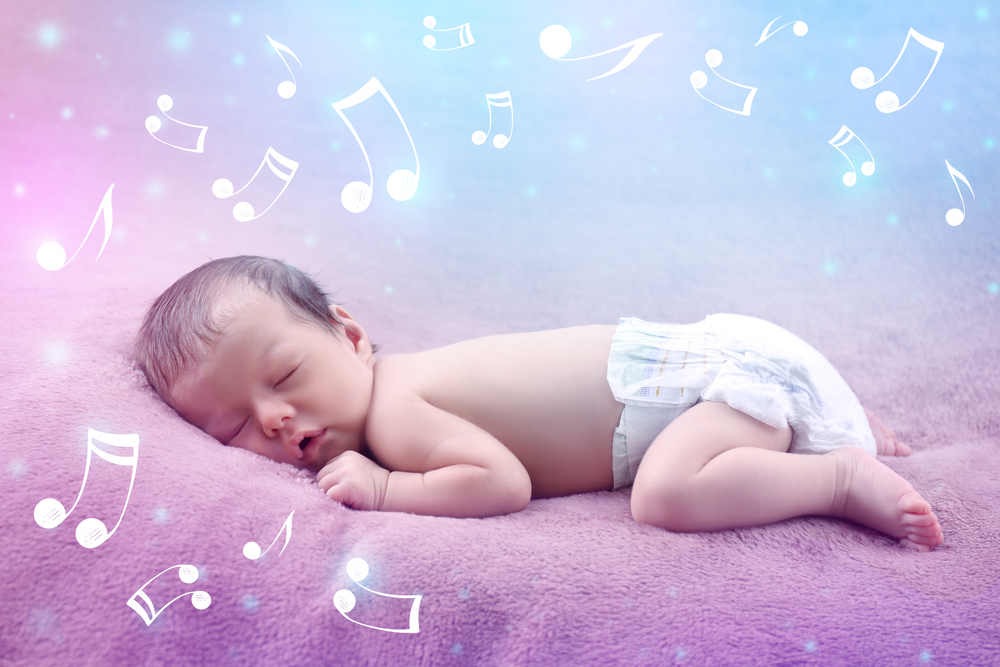 How can we harness the soothing power of music?
Sound can travel to a baby right from the mother's womb thus exposing the baby to music can speed up their development. In a study of "the effect of exposure to music on 9-month-old babies' brains," conducted at the University of Washington, show that exposing your baby to music can speed up the process of them learning to speak and help master complex language concepts faster.
Science has shown that musical training can change brain structure and function for the better. Musical training in general has incredible powers of regeneration for the human mind. It improves long-term memory and leads to better brain development for those who start at a young age.
Give your brain the tune-up it deserves!
Get musical!
Use music as therapy!
Some of the things you can do to up your music quotient:
Group singing:
The act of singing sends vibrations through the body that simultaneously lower the level of cortisol (the stress hormone) and release endorphins, making us feel happy and content. The anticipation of a singing group's melodic changes floods the body with dopamine, resulting in a sense of euphoria.
Learning to play a musical instrument boosts memory:
Learning a musical instrument is like an Olympic Games for the mind. It teaches the brain to problem-solve, people who've had musical training are usually better at math, science and engineering later in life. Timing is everything, though: start young.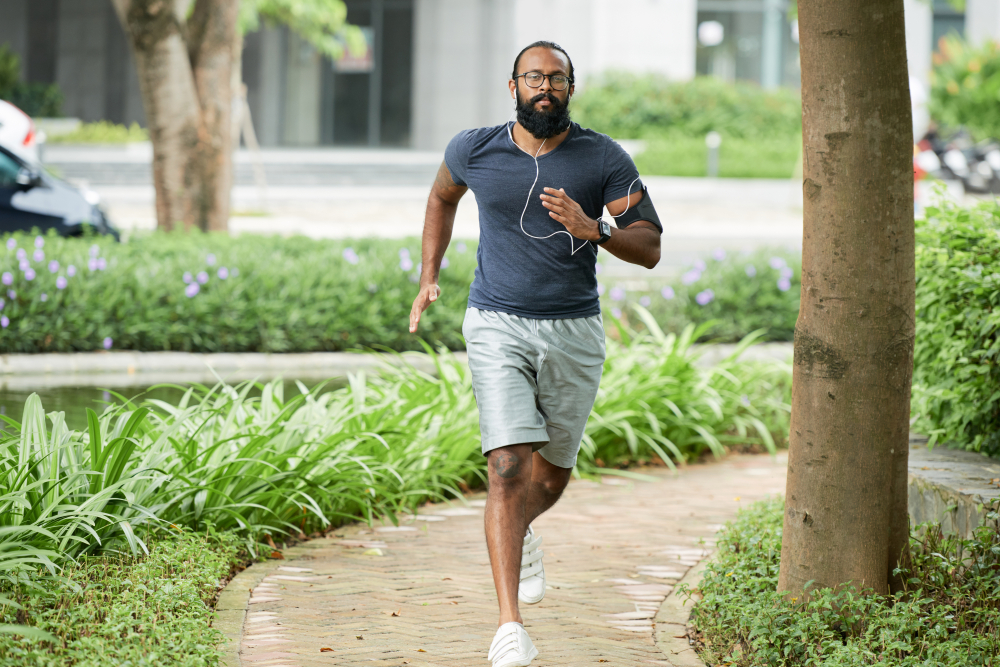 Drumming can jumpstart brain function:
The brain instinctively syncs to rhythm, rhythmic music (such as drumming) taps into the brain in a very special way, which explains why you'll subconsciously walk (or run) in time to a beat.
Finding the right music for you:
Music comes in diverse genres and languages,
According to the popular music streaming service Spotify, "there are over 1,300 music genres in the world".
The most popular being:
Country
Electronic dance music (EDM)
Hip-hop
Indie rock
Jazz
K-pop
Metal
Oldies
Gospel
Indian music includes multiple varieties of Punjabi Music, Classical Music, Folk Music, Filmi, Indian Rock, and Indian Pop.
In the Indian system of music there are about the 500 modes and 300 different rhythms used in everyday music. The modes are called Ragas.
You can have all genres of music on your smart phone and listen to just about anything you are in the mood for.
Just download an app, such as Apple Music, Spotify, Pandora or SoundCloud. These provide ready-made playlists.
Music for all moods
You may have a particular style of music that is especially meaningful to you. Also, there may be certain types of music that you gravitate towards when in a mood.
On waking: chanting music, inspirational gospel music and meditation music.
During your exercise: rhythmic music, which you can walk or jog to.
Evenings with your glass of wine: classical, jazz, shlokas or filmi music.
Evenings with friends: for a karaoke night, a game of Antakshari, or YouTube videos to sing along.
Bedtime: lullabies, classical instrumental.
Induce sleep and reduce insomnia: pink noise, white noise, the rhythms of the natural world the sound of rain, waterfalls, streams, the ocean, wind, birdsong, crickets keep disturbed sleep at bay.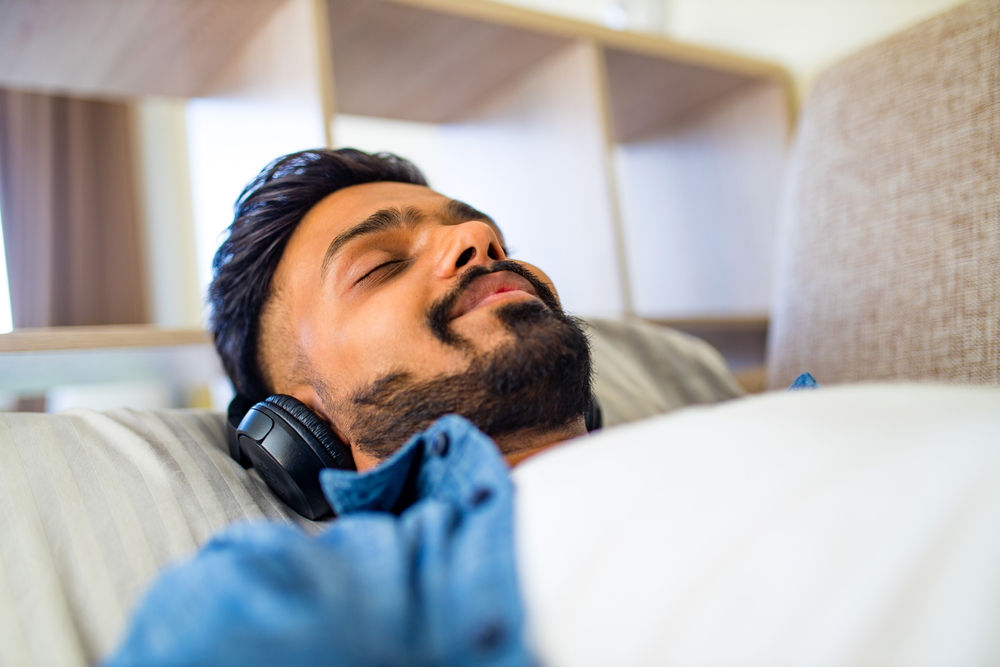 Self-care and music
If you want to keep your brain engaged throughout the aging process, listening to or playing music is a great tool. It provides a total brain workout. Research has shown that listening to music can reduce anxiety, blood pressure, and pain as well as improve sleep quality, mood, mental alertness, and memory.
Listening to music soothes pain and the emotions it can also be a great painkiller by simultaneously distracting you and boosting your positive emotions. Music also has a capacity to evoke nostalgia; Nostalgia is essentially a mechanism that helps provide meaning in life and helps us through our existential crises. When we are feeling anxious or fearful, music can help bring about a sense of calmness and relaxation by lowering your pulse and heart rate, dropping blood pressure, and decreasing stress hormones.
On the other hand, what are the negatives of music?
Hearing loss with continuous increased noise levels.
Music can be distracting.
Music can trigger bad memories.
It's very difficult to make money in the music industry.
Some people just can't stand loud music, it causes more stress than calm.
Noise pollution.
The positives far outweigh the negatives.
Music at every level transports you to another world, it's a conversation with your soul.
Make it a habit.
Let the music play on.