IT'S been 25 years since sitar maestro Pandit Ravi Shankar released Chants Of India, which consisted of Vedic and other Hindu prayers set to music. Produced by former Beatle George Harrison, the album was a resounding success, often used while meditating. In a similar category, vocalist Pandit Jasraj and his nephew Rattan Mohan Sharma released Gayatri in 1999. Themed around the iconic prayer, it became a must at many homes.
Over the years, many albums have been released in India to aid meditation and help listeners attain peace of mind. While some have used the ancient texts, others have had themes revolving around different practices or instruments. Some have focused on music therapy aimed at reducing stress and helping people with ailments, whereas others contain pleasing instrumental music played on santoor, bansuri, sitar or sarod. There are also Zen meditation melodies and music created by followers of specific movements like Osho and Art Of Living. All these are broadly clubbed under spiritual music, and labels like Times Music, Saregama India, Music Today. Strumm Spiritual and T-Series have regularly put out such albums.
Over the past few months, there has been a sudden rise in such releases, either as albums or as songs. Some of these are based on new concepts. To begin with, there is Aakasha, blending new age, ambient, chant and meditation music, and using the Gayatri Mantra as a motif. Featuring singer Monica Ryan, arranger Keerthy Narayanan, producers Mia Moravis and Siddhant Bhatia, flautist Pravin Godkhindi, mandolin player U. Rajesh and spoken word performer Gregg Braden among others, the album released by Resensitize Records contains 11 meditative tracks.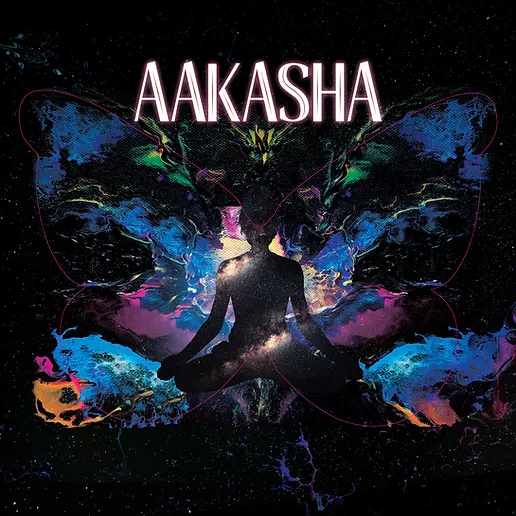 In a similar vein, but not using Indian chants, sarod players Amaan Ali Bangash and his brother Ayaan have teamed up with producer Kabir Sehgal on Sand And Foam, inspired by the works of Lebanese-American writer Khalil Gibran. As the album "aims to take listeners on a musical voyage, while exploring narratives of identity, belonging and self-discovery" it belongs to the broader genre of positively-inspiring music. The same is the case of Mantram, an album by sarod legend Ustad Ali Akbar Khan's son Alam Khan, who uses mantras on loop or as seed phrases. The sound, however, is very new age and contemporary. There's also the album Timeless, in which German singer Deva Premal and British musician Miten have been inspired by mantras.
Among singles, there have been two releases of the famous 'Algiri Nandini Strotram'. Singer Kavita Krishnamurthy has released the video of an earlier live performance composed by violinist L. Subramaniam and featuring violinist Arve Tellefsen and the Global Symphony. On the traditional front, there is a fantastic rendition by 10-year-old Nivedita Padmanabhan, with Narayan Mani on veena. Also using chants is 'Global Primordial Beat' by American musician Jai Uttal, known for his east-west fusion based on Indian mantras and kirtans.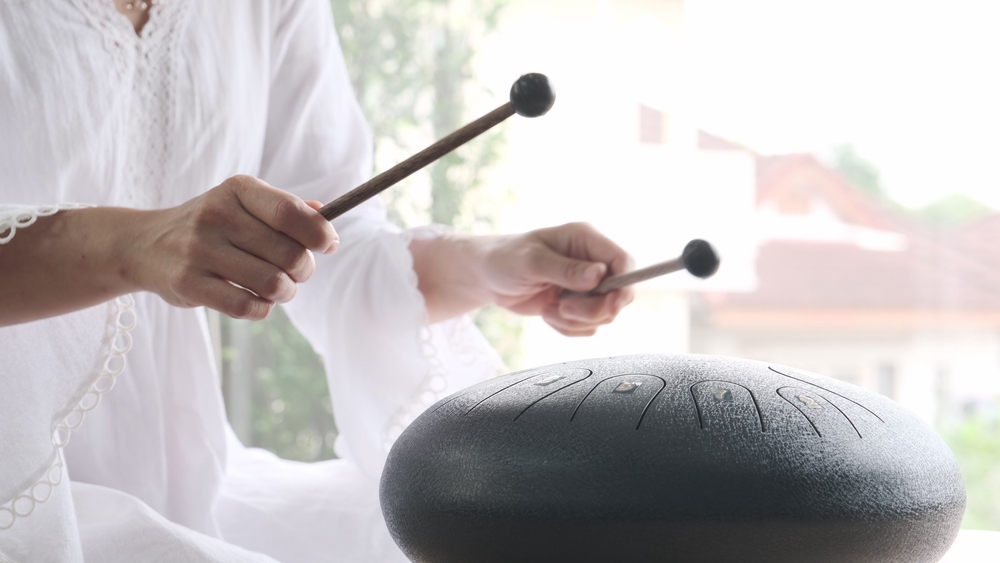 CLEARLY, the field of meditative and chant-based music is very large. According to a study conducted by the University of Nevada, Reno, "Native American, Celtic and Indian stringed instruments, drums and flutes are very effective at relaxing the mind even when played loud". The study says that sounds of rain, birds and nature are also relaxing, besides light jazz, easy listening and certain slow-paced movements in western classical music.
In India, certain instruments have been promoted to help stress management. Pandit Shivkumar Sharma's santoor has been a favourite, and thematic albums like Upanishad Amrit, Antardhwani and Mountain Breeze are recommended, though one can listen to any raag played by him to feel serenity. His son Rahul Sharma as released the albums Zen and The Yogi in a similar space. Bansuri maestro Pandit Hariprasad Chaurasia has played on albums like Music Therapy For Motivation And Rejuvenation and Dhammapada, based on the teachings of Buddha. His nephew Rakesh Chaurasia has released Jal Shanti with composer Hanif Shaikh and singer Lalitya Munshaw, besides the album Bliss – Reiki Healing.
A popular album is Vanraj Bhatia's Indian Meditation Music, which has four tracks themed around stilling the body, sense withdrawal, concentration and contemplation. Flautist Ronu Majumdar's Music For Pranayam has also had a great response. Sitar player Pandit Shashank Katti has specialised in music therapy and his album Garbhankur for expectant mothers and the foetus has often been recommended. Among western instruments, the piano, violin, cello and light saxophone also help in relaxing the mind.
Besides instrumental music, there are many chant-based series. While the streaming platforms have many Osho-themed releases and Buddhist chants like 'Om Mani Padme Hum', there is an entire Art of Living series featuring artistes Bhanumathi Narasimhan, Sahil Jagtiani, Rishi Nityapragya and Vikram. Then, there are classics like M.S. Subbulakshmi's 'Sri Venkatesa Suprabhatham', whose effects are miraculous when played early in the morning.

Often, the choice of chants depends on a person's individual musical choice and requirements, be it the philosophy behind the music, or the choice of instruments. It is also said that forcing yourself to listen to relaxation music that irritates you can increase tension instead of reducing it. Very often, one may experiment between different styles, and one can refer to the accompanying box for some popular releases in the genre.
Once one has chosen the music, there are a few basic things to follow. Experts say one may keep aside a specific time, lasting at least 20 minutes. In a study on music for meditation, researcher and stress management expert Elizabeth Scott says it is important to get into a comfortable sitting position and relax, stay focused on the music, and continue with the practice till time runs out.
Scott says one may begin with shorter tunes, and then slowly go in for longer ones. One can even time one's practice with the number of songs chosen, and thus have a rough idea when to stop.
Listeners have many options on types of music, and with albums easily available on the streaming platforms, one can easily discover newer tunes. However, barring instances like Ravi Shankar's Chants Of India, Jasraj's Gayatri and the thematic albums of Chaurasia, there has been little organised advertising and promotion of such releases. Very often, albums are just released without any buzz, and listeners discover them while browsing or through word of mouth.
In the end, one can always find the most suitable music and enjoy the benefits of meditation. A little 'self-time' with soothing music can always brighten up the day.