The spotlight may be on Indian matchmaking, but it's a much deeper game. Minoo Shah has the goods
And you thought marriages were made in heaven and that God donned the avatar of a matchmaker. In which case, I may be able to sell you a heater in the midst of summer. Or, introduce you to a person who promises to make your ordained destiny come true – for a price.
In the last few decades, we have seen matchmaking websites, mail order brides' sites and most recently, reality shows. The fundamental underlying tone – if you have the moolah, I will find you a dulha (catering to all sexes). Let me now explain to you the hook, the angle and most often how you are sunk.
As you, the wide-eyed audience, hang on to my every word, I selectively choose my bait from amongst you. The man in his late 40s with a toupee (Sir, you don't fool anyone) sitting to the far left in the 11th row, and you ma'am with the haughty smile and overly tight-fitting jeans (your youth left you a few years ago) to the demure woman whose widowhood crowns her head and the group at the back who have been around the block more than once. As a matchmaker, I have zeroed in on your desperation and will cash in on it.
What warning signs?
At this point warning signs of 'buyers beware' should be ringing in your head, but I would be right on the dot if I fathomed that you are ignoring them. Much like a rat trap, in that nanosecond, I have trapped you and put a price on each of your soppy heads. At the end of my discourse, I will have signed you up with a monetary advance and no guarantees from my end. Let me now put across to you some concrete examples based on the adage of "the house always wins".
For example, the obnoxious professional who feels she has hung the moon and wants the most perfect sap who is ready to say, 'how high' when she says 'jump'! She is the easiest because all I must do is stoke her ego, set up some dates for her with equally obnoxious guys and charge her a fee per introduction. This cow can be milked for several years because she is in love with herself.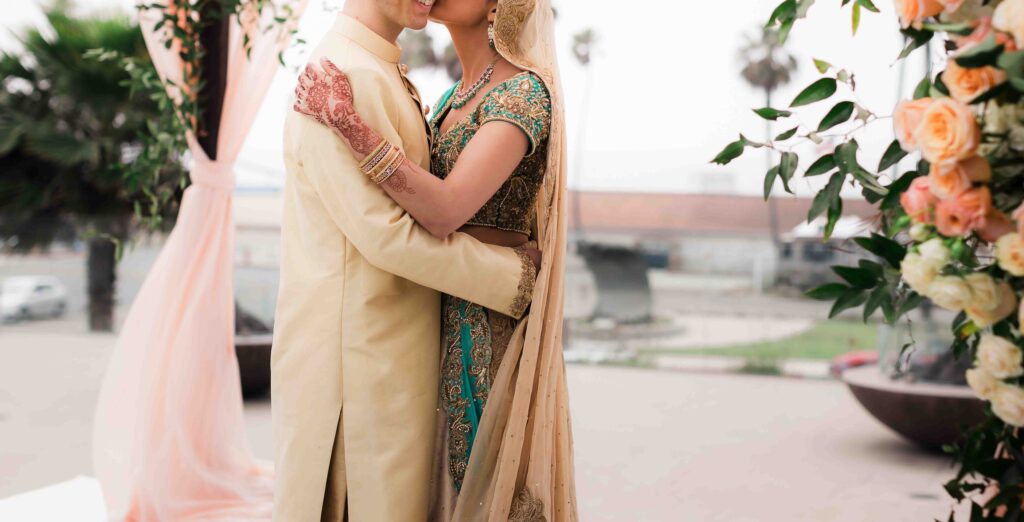 As for the toupeed individual, he wants some mid twenty-year-old college grad for a trophy wife. Well dummy you asked for it and I am going to supply you a bunch of gold-diggers. Your reality is that you have the money and it can buy anything and to prove you right, I will ensure that your dreams come true albeit at a price which will come in a tenfold. First you will pay my fee and then you will support your trophy wife's lifestyle. She will then take you to the cleaners and you will start from Point A again. Such is the vicious circle of life. And as long as you persist with your narcissism, my coiffeurs will never deplete.
The widow is a bit of a challenge even to my conscience (which I am mostly deprived of). In her case, a victim of circumstances is still a brute for self-inflicted punishment. I ask myself why does she want to get remarried? She has the fat insurance policy her deceased husband left her and a newfound freedom. Well, I surmise that she was raised to be subservient and it is the only identity she has. I will introduce her to a 'foreigner', by which I mean an actual 'firangi' who is mesmerised by the Eastern culture. She will cook and clean for him and he will forever thank his lucky stars because he does not have to work, nor satisfy his woman and will be allowed to continue his couch potato existence with lots of travel in his future. There, I have earned my angel wings and can proceed with my agenda.
Millennial mania
The most fun I will have is with the bunch of millennials. You see they are clueless about what they want out of life. They are the entitled generation whose thinking was also done by their parents. Then these same parents let them loose upon the world with no life skills. You know who I am referring to? Those young ones that took your jobs at a company whose policy required that you train them to quote aptly as 'aa bel, mujhe maar.' On a side note – many a corporation whose stockholder portfolio looks red and will never go into the green graph because at their helm is this bunch, whose entire motive in life is to determine if Java Coffee is better than Starbucks. They will go to the ATM, withdraw from a joint account held with their parents and go on frenzied dates after they have paid my pittance – which depends on what car they are driving; Lexus means a Lakh, BMW (Bahut Maal Walla) will sign up an auto withdrawal to me for a year regardless of the match working or not; Tesla – 'tees' lakh to begin with! In his case, I will be flying him to all the destinations I wanted to go to ensuring he would meet some empty-headed blonde or brunette to discuss some pseudo intellectual topic of the day.
Many will come and many will go, some will question why they are still single and try to sue me, but I am a woman of purpose. I have a string of lawyers on a contingency basis, an iron-clad contract and a calm disposition. I have Plan B with pertinent responses to their lame questions. Let me reveal to you some of my trade secrets, which are answers developed for atypical situations; here goes:
Obnoxious Girl: Aunty, I have paid all your fees twice over and still do not have the perfect match.
Me: Beta, I think you need to see a life coach (of course for a fee of which I will make a 50% commission)
Toupeed Guy: Behenji, woh ladki toh chhey mahiney mein, gadi aur cash leke bhaag gayee, sob, sob – kuch ki jiye, please.
Me: Bhaiya, rakhi ki saugandh, please stop crying. I will introduce you to an astrologer (I will only make 20% with this introduction, but he will ensure that the poor sap comes back to me for more)
Widow: Thank you, aashirwad di jiye aur yeh guru dakshina rakh li jiye.
Me: Bless you my child (I am shameless, I accept the token gift and go on my way)
Millennial Lexus, BMW, TESLA, etc.: Whoa dude/dadi, nothing seems to be working. Look at us, we are still single!
Me: Ok, chalo toh phir jannat jatey hain aur wahin koi mil jayega
Millennial Lexus, BMW, TESLA, etc: What is this 'Jannat'
Me (My lifelong ambition to travel in space is about to be fulfilled): That is a place where only Elon Musk can send us. Many aliens with labs will scrutinise you and figure out what species you belong to, and hopefully we will find you a match.
Supply and demand
Through this entire discourse, I may have sounded like a money-grabbing shrew with extraordinarily little empathy for fellow humans. Well, to each his own. Businesses are run on the economic principle of supply and demand. I provide a service and decide my fee. You dare to question my ethics? I think we live in a world devoid of any. You question me on moral grounds citing deceptive practices. Okay, let's parse the scenario where 75% of my clients are dysfunctional spoiled brats with their own agenda. They feel all they must do is give me some money and I will wave a magic wand and make all their dreams come true. We all know life does not work that way. However, for a few days I do brighten their lives with the hope of fulfilling their pie-in-the-sky existence.
Suffice it to say, it is the art of the con conning the con.