Dr. Arun Dravid remembers Gana-Tapaswini Mogubai Kurdikar, with whom he was closely associated
I fondly and respectfully remember my long years of association with Gana-Tapaswini late Smt Mogubai Kurdikar (Maai), and I am pleased to write about my memories and narrate a few anecdotes about her disciplined and exemplary life.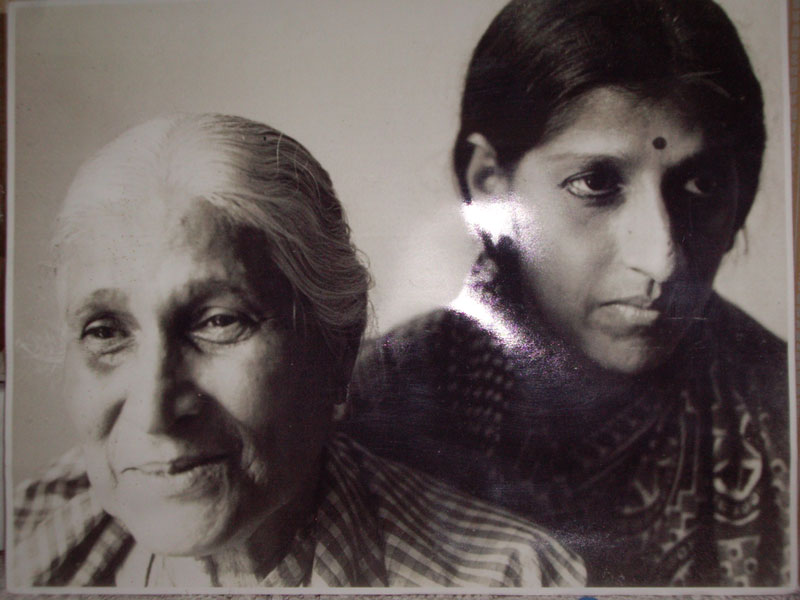 My very first introduction to Maai was when I was about 12 years old. I had been taking lessons from my first Guru, late Ustaad Majid Khan Saheb. Although at that stage I did not know the intricacies of Jaipur gayaki, Maai's gramophone records had mesmerized me. I had nurtured an irresistible urge to meet the legendary Gana Tapaswini and seek her blessings. By my good fortune, my brother's friend Mr. Ankolekar, who was a friend of Maai's son Ulhas (Babu), organized to take my brother and me to meet Maai at her residence at Gowalia Tank. It was about 4 p.m. When Maai entered the inside room where we had been waiting, I was stunned by the simplicity of her attire and her demeanor. She graciously sat amongst us, and after some pleasantries, I was introduced to her as a boy currently taking lessons from Majid Khan Saheb. She became curious, and asked me to sing something that I had learnt. I gathered courage, tuned her Tanpura (at that time my voice had not yet matured, and my pitch was the same as hers!), and started singing Bhimpalas. After I presented it for ten minutes, I stopped. Maai smiled at me, and asked me if what I sang was really taught by Majid Khan Saheb. I sheepishly said yes. She gave a nod of disapproval, and said that she didn't think so. She said that he would never teach me the sequence Ma-Dha-Pa which I had used repeatedly. Then I nervously admitted that it was my own indiscretion. She laughed, and told me never to sing that phrase again in Bhimpalas! She furthermore said that Ustaad Majid Khan had put good voice culture into my voice, and had given me a solid foundation of Jaipur gayaki, and that I should never let it lapse. She rose further in my heart, from the already high pedestal. Little did I know then, that I was some day to become very heavily influenced by her gayaki, and to become closely associated with her in my future life almost as a family member!
Simply delighted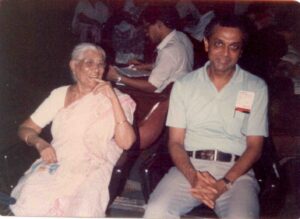 The next time destiny was to bring me towards Maai was when I had just recovered from the two years of agony when my child's voice matured into a man's voice. By this time Ustaad Majid Khan was getting on in his age, and I had to look for another Guru. I had the dream of learning from Maai. My father was a friend of late Shri Wamanrao Deshpande, a disciple of Maai. So my father requested Wamanrao to put in a word to Maai. Wamanrao did this, but reported that Maai was reluctant to take under her tutelage a young boy, as she was herself getting on in age, and already had a number of advanced disciples. However, amazingly, Maai remembered that childhood encounter of mine with her, and had some kind of interest in, and sympathy for, me. So she sent a counter-proposal to my father through Wamanrao, as to whether I would be willing to learn from her daughter, Smt Kishori Amonkar, who then was just coming out of Maai's wings, although she had been performing for some years already. I was simply delighted, and could not believe my good fortune! So began my second phase of training under Smt Kishoritai, and I had the proud privilege of being her first ever disciple! As Kishoritai was living at Maai's home then, those years of training did not escape the watchful eye and ear of Maai.
Unassuming nature
The quality in Maai that always struck me was her humility and unassuming nature. Her simple and humble lifestyle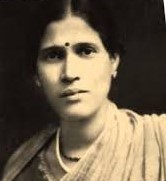 was a sharp contrast with her Himalayan achievements in moulding the Jaipur gayaki into a poetic, feminine, and heart-touching architecture. She always shunned publicity, and stayed completely aloof from the politics of music that existed in her days, however they minimal they were compared with today's musical scene. She harboured no malice towards anyone, even towards those who might have been her adversaries (by their choice, not hers!). She was respectful of all gharanas, all singers, including her illustrious senior Gurubhagini Surashree Kesarbai Kerkar. I remember a letter she once wrote upon being invited to Delhi to perform at some important national function, as the senior Jaipur gharana artist. In this letter she took the authorities to task, asking them how they could forget Surashri Kesarbai Kerkar who, she asserted, was her senior and the most accomplished contemporary artist of the Jaipur gharana. (Please see this letter in the book "Vishrabdhasharada".) This clearly reflects the magnificently large heart that Maai had. How truly did she practice Abraham Lincoln's famous words… "With Malice Towards None, and Charity Towards All……."!!
Legendary punctuality
Maai was extremely disciplined with regard to commitments made to other people. Her punctuality was legendary. She would always be ready before the prescribed time at her concerts. Her conscientious attention to time management was not just limited to her commitments outside her home, but also equally at home. She was always ready on time for her disciples. When the tabla player was late, she would herself play the Baaya. There were occasions when I used to travel from Powai on weekends for my lessons from my Guru Smt Kishoritai. Sometimes due to difficulty of phone connections Kishori tai could not communicate her out-station travel in time. Maai would then herself sit and teach me, just so that my long trip should not go waste. How many Gurus have this sense of commitment, and show the care and consideration for other people's time?
Unlimited Patience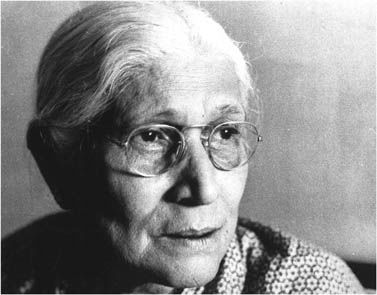 Maai had almost unlimited patience while teaching her disciples. When a phrase being taught was not coming out just right, she would endlessly repeat it for the student, without losing temper or patience. She never discouraged other students from sitting at her lessons, even though they were not her primary students. I took full advantage of this, because after my lesson with Kishoritai was done during early evening, Maai would normally sit with her disciples, late Kamal Tambe and Smt Kausalya Manjeshwar, and occasionally, late Wamanrao Deshpande. She would say to me "Are, tu pan manatlya manat paath karun ghe astai ani chalan". Apart from being present at numerous such sessions, I would often sit outside the music room, and hear Maai's treatment of singing the alaap, bol-alaap, bol-taan, and her superbly architectured taans. I must admit that these direct and indirect hours of hearing her at practice time made a lasting impact on my own style of singing, apart from all that I have inherited from my primary Gurus Ustaad Majid Khan and Smt Kishoritai. Many of the rare Raagas of our gharana I have learnt indirectly from Maai in this fashion. This has considerably complemented the wealth of music I have inherited from Smt Kishoritai.
All those years of minutely studying Maai's gayaki ideally complemented my direct training at the hands of Smt. Kishoritai. I began to see the characteristic of Maai's gayaki in some detail. Some of the unique characteristics were: (1) Very minute attention to the care and loving treatment of the swar, particularly the shrutis that were just right for a given Raag and its mood. (2) High importance to the aesthetics of presentation, particularly, the femininity of the treatment of any Raag that a female singer must always reflect. (3) The well thought-out and graceful way of singing "bol-alaap" and "bol taan", particularly the meticulous observance of simple rules that add much grace, such as, the pronouncing of words softly and with a slightly descending leading touch, without breaking the meaning of the lyric, and shortening the short vowels and lengthening the long ones, etc. (4) the grace and forces ("balas") in singing gamak taans, particularly, the way the force behind each note arises from the lower note. (5) The symmetrical architecture of each alaap or taan that gracefully leads to the mukhda every single time. (6) Exceptionally high breath-capacity and control ("damsaas") that lends the requisite support to long, uninterrupted taans. (7) Complete mastery over the taal and laya that she sang her bandishes to. She could sing with equal mastery bandishes in difficult taals like Ada Chautaal, Jhoomra, Tilwada, Yog-Taal, and Pancham Sawari, etc., including off-beat bol-taans, with uncanny ease. Her mastery over the intricate weaving of words, notes and rhythm (laykaari) has remained her hallmark, and in this skill, she has stood head and shoulders above most other musicians. Per the general tradition of Jaipur gayaki, she never sang any bandish in very slow ("ati-vilambit") pace. One special contribution Maai made to Jaipur gayaki, was to fill the void of drut bandishes and taranas in many Raagas. Maai composed scores of these. Some she never sang in public herself, but taught them to her disciples. I realise that I am only scratching the surface of what Maai's musical genius was. There are many senior personalities who can talk about it far more authoritatively than I can. On September 4, 2004 a full programme on the subject of Maai's musical genius was presented by Smt Kishori Amonkar and her colleagues in Mumbai, in great depth. I will therefore not venture into this subject any more here.
Temple project
I am reminded of a project that was dear to Maai's heart that we, her younger well-wishers and devotees
participated in completing. Maai was a devotee of the original Rawalnath temple at Kurdi in Goa. Under some Government project to build a dam, this temple was doomed to go under water, so the Government offered a paltry compensation to her. The project was to construct a new temple at Walkinim. I helped in my own small way, organising a music conference at Rang Bhavan in Mumbai as a fund-raiser, collecting advertisements from a large number of my business associates, etc. I even made several trips to Goa to discuss the construction plans, contracts and supervise the progress. But it was a collective effort of all, and Kishoritai assumed the lion's share in it while all of us assisted her. When the temple was completed, we had the inaugural ceremony at which Maai and all her clan assembled. After the Pooja, and other religious ceremonies, per usual custom, all disciples sang short pieces in the service of Lord Rawalnath. I sang Savani Kalyan, one of Maai's favorite Raagas. To my astonishment, she liked it so much, that she came towards me and said, "I heard my own singing from your voice today." This was the biggest honour and blessing I have ever received from anyone to this date. I have cherished fond memories of this event.
Exemplary fortitude
Maai had an exceptionally high threshold for physical as well as emotional pain. Her entire life is a story of adversities and painful events through which she brought up her three children. She was mother and father to all of them, and also Guru to Sm. Kishoritai. It is not appropriate to write about the family events in her life that often were excruciatingly painful to her, but she bore them all with exemplary fortitude and courage, not letting up even a tiny bit on her duties to her children and disciples, as well as concert and recording commitments. Her ascetic, highly devotional, and disciplined character gave her saintly strength to withstand all adversities with courage.
In Maai's later days, she stayed for some years at her younger daughter Smt Lalita Kurdikar's home at Worli. Since Maai had affection for me almost like her son, I used to visit her once a week on my way home from office. She was often depressed due to one reason or another, and I used to try to cheer her up, taking her mind to her own learning days from her Gurus, or talking about subtleties of Ragas or bandishes of Jaipur gharana, or just asking questions that had often intrigued me about some anomalies in our music. These were topics always dear to her heart. This way, she was distracted from her depressing thoughts. She was most happy reminiscing about the early days of her career, and her Riyaaz under her Gurus. I remember her kindness in being ever ready to teach something, if I asked. My first Guru Ustaad Majid Khan Saheb had taught me the astai of Raag Nat-Kamod (Nevar Bajo Re), but not the antara. I asked Maai if she knew it, although to my knowledge she had rarely sung it. She asked me to come another time and promised to look it up from her notebook. Amazingly, she kept her promise, and at my next visit she dictated and taught me the words and tune of the antara. This just reflects her kindness and love for people of all walks of life. I wasn't ever going to be a performing star artist in my life, because I was in an engineering career. Yet, she took this trouble for me. She has, on numerous occasions, said to me "Je shiklas te kadhi visru nakos, vadhvat raha. Aplya gharanyache gane gaat raha. Dev tuze bare karo…."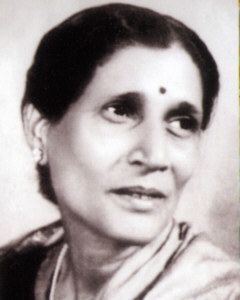 Sheer providence
One other incident that has vividly stayed in my memory was during one such weekly visit to see Maai at Worli. My father was born in 1908, and Maai was born in 1904. My father grew up in Sangli, and was in high school during 1918-20. He told me that every day while walking back from school, his path went by a house from where during that time each evening, he regularly heard a male voice giving lessons to a female singer. My father said that he was incredibly spellbound by the articulation of the phrases, and their immediate and faithful reproduction by the female singer. He would stand there for several minutes, enjoy the beautiful Riyaaz, and then proceed home. So he asked me to check with Maai whether she ever lived in Sangli and took lessons from any Guru there. Sure enough, Maai confirmed to me that she did stay in Sangli during those years, and it was indeed late Ustaad Alladiya Khan that used to give her lessons. By sheer providence, my father regularly heard their Riyaaz every day for some minutes!
During the years when Maai began to decline in health perceptibly, she came back to live with Smt Kishoritai, who bore the brunt of the care and service that Maai needed day and night. She spared no amount of devotion, and provided, almost single-handedly, the highest medical care, including prolonged bouts of hospitalisation. Maai's devotees like me did our own little bit in Maai's service, but that would pale in front of what Smt Kishoritai did for Maai during those difficult years.
Sad meeting
I was in the USA during early 2001, and, by a miraculous coincidence, had come to Mumbai for a brief visit during the first week of February. To my shock, Maai was in the hospital then. On that fateful evening of February 10, I had the sad privilege of meeting her in the intensive care room. She recognised me, asked when I had returned, and held my hand weakly. I responded, saying we were all waiting for her to recover and return home, knowing fully well that this pep-talk was really not called for, as she was sinking. One last time she said "Dev Bare Karo". I went out, waited, and in just a few minutes, word came that she had left for her heavenly abode. Providence had it that I was to receive her blessings for the last time before she bid farewell to all of us!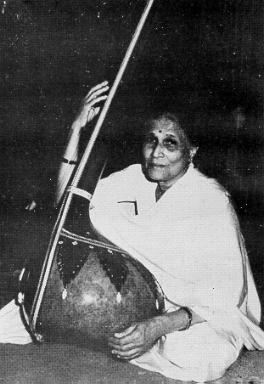 I have reminisced about Maai as a person, and about how special she has always been in my heart. She was truly a Saint! As to her superhuman tapashcharya in perfecting her gayaki that she inherited from her Gurus, with single-minded dedication and discipline, and as to the intricacies of her music in its multiple facets, I have already said that there are many others who are far greater in musical stature than I, having been long-time disciples of Maai, who can speak far more authoritatively than I can. My own Guru and Maai's illustrious daughter and disciple Gaan-Saraswati Smt Kishoritai towers highest among all of them. I would be a dwarf among them all in speaking about Maai's musical genius. Nevertheless, these are my own humble tributes to the revered memory of Maai that I will always cherish in my heart.