At the fountainhead of Indian cricket's extraordinary lineage stands Sunil Manohar Gavaskar, writes Ayaz Memon
It's been 50 years since Sunil Gavaskar made his Test debut. Those of my vintage will recall the excitement, joy and pride when he burst on the scene in 1971, scoring 774 runs in his debut series. Gosh, could an Indian batsman even do that, we asked ourselves disbelievingly!
Over the next 16 years, Gavaskar was to show that his exploits in the West Indies were no fluke, but a precursor to unrelenting success. He gobbled up milestones and records like a famished shark. By the time he called it a day in 1987, he had scored 10,122 runs in Tests and made 34 centuries – both world records.
Records are meant to be broken. Sachin Tendulkar went way past Gavaskar's tally of runs and centuries, and Virat Kohli might finish ahead of Tendulkar by the time he retires. The real worth of a player has to be an amalgam of the numerical value of his achievements as well as the legacy he leaves behind for posterity. 
Benchmarks set in one era become inspiration and incentive for subsequent generations to try and better. This is a truism not just for sport, but also life, and defines the evolution of the human species.
Example and inspiration
So where does Gavaskar stand in Indian cricket? I must take a rhetorical route to provide an answer.
In 2013, at a cricket event I was asked by a fan, "Would there be a Kohli if there was no Tendulkar?" I knew where the fan was coming from. It had been barely a couple of weeks since Tendulkar had signed off at the Wankhede Stadium, in an unparalleled deluge of emotions and encomiums. Kohli was the emerging superstar.
I mulled over the fan's question for a while, and posed him a counter-question: "Would there have been a Tendulkar if there hadn't been a Gavaskar?" This was not some trick I was playing on the young man, only trying to put things in perspective and hopefully opening up a new vista of thought in him.
Greatness in sport is rarely a sudden eruption. Usually it is a result of example and inspiration from previous generations and eras: a continuum, like passing the baton in a relay race, not something defined by a staccato rhythm.
Where batting excellence in Indian cricket is concerned, there is Kohli now, there will be someone else tomorrow, there was Tendulkar not too long ago. But at the fountainhead of this extraordinary lineage stands Gavaskar.
Let's look at some stats and facts upfront. Great players can't be captives of just numbers, as mentioned earlier. But numbers do provide a prism to understand competence, especially in a sport like cricket, and to that extent are extremely important.
The numbers are telling
In Gavaskar's case, the numbers are telling. In his first series, he scored 774 runs, a record which still stands. His Test batting average never dropped below 50 from the time he started playing in 1971 till he hung up his boots in 1987, which defines extraordinary consistency of high scores.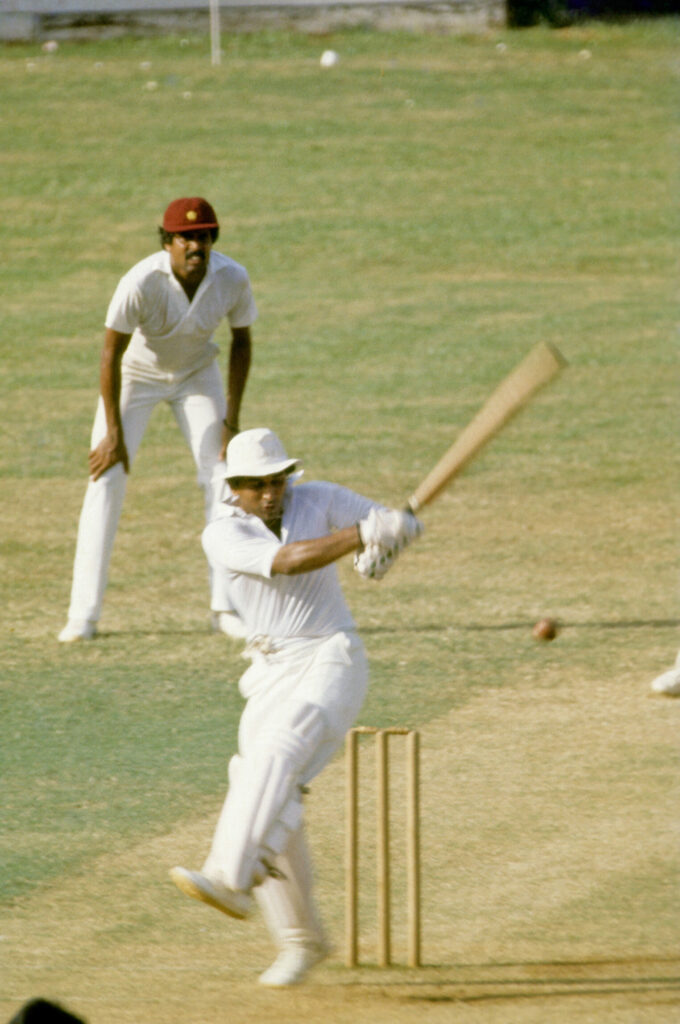 His 34 Test centuries includes 13 against the West Indies, which boasted a fearsome four-pronged pace attack. Indeed, the roster of fast bowlers Gavaskar played and succeeded against would rate among the greatest in the history of cricket: Hall, Sobers, Snow, Imran, Sarfraz, Botham, Willis, Lillee, Thomson, Pascoe, Roberts, Holding, Garner, Marshall, Clarke.
He could bat for long hours, as in the century against Pakistan at Madras in 1979-80, or step on the gas when he wanted, as seen in the century versus the West Indies at Delhi in 1983, which incidentally was his 29th, equalling Don Bradman's then world record.
In the last Test of that series, Gavaskar made 236 not out, his highest score, and went past Bradman to become the world's highest century-maker. Interestingly, he was slotted number 4 in this match, but walked in with India having lost two wickets without a run on the board, prompting Viv Richards to tell him, "Whatever position you bat in, the score remains the same!"
That Gavaskar himself was conscious of stats and numbers cannot be glossed over. In fact, he challenged himself to achieving milestones. During England's tour of India in 1981, after Geoff Boycott went past Gary Sobers' record, Gavaskar told the England opener, mildly taunting, "Enjoy it for two years." True to his word, within a couple of years, the record was Gavaskar's.
In 1987, playing in the MCC Bicentennial match at Lord's, Gavaskar made a monumental 188. A century at the 'home of cricket' had eluded him for 17 years. "If Gavaskar decided that he wanted a century, very little could stop him; he had that kind of mental resolve," says Yajurvindra Singh who played with and against him in the 1970s.
Statistics highlight and embellish a career. But there are also other, perhaps even more pertinent, ways of discovering the value of a player's worth. This comes from how those in the fraternity – predecessors, peers and contemporaries, and those from subsequent generations – of rich standing perceive him.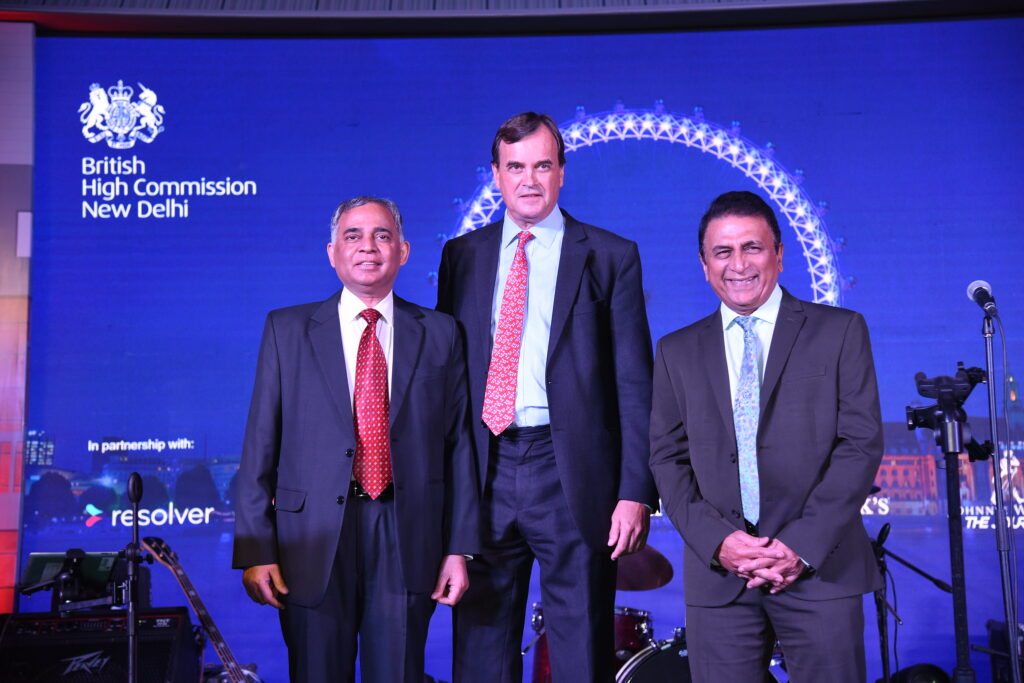 'No better batsman'
In 1989 when India toured the West Indies, Vivian Richards asked me about Sanjay Manjrekar's antecedents. Manjrekar had made a sterling century at Barbados, defying a hostile pace attack led by Malcolm Marshall with impeccable technique and exquisite strokes.
"Sanjay's from Bombay, which is the nursery of Indian cricket," I volunteered. "Is he related to Gavaskar?" asked the Master Blaster. "We have some very famous 'kars' from Bombay, related to each other by cricket," I told him half-jokingly.
To my surprise, Richards went on to extol Gavaskar's technical brilliance, of which he found some echo in Manjrekar's batting. "There was no better batsman than Sunny, especially when it came to playing fast bowling. He was a master. No wonder, you've got a batsman like Manjrekar now."
Javed Miandad, street-smart and brilliant Pakistan batsman, nemesis of Indian teams and fans, told me during the 1987 World Cup that nobody understood cricket better than Gavaskar. "He knows the sport like the back of his hand," said Miandad. "He can assess a pitch within minutes, double guess what the bowler is going to do, which puts him a jump ahead of the opponents."
A few months earlier, Gavaskar had signed off from Test cricket with 96 against Pakistan on a dustbowl at Bangalore. It was a low-scoring match where only one other batsman, Dilip Vengsarkar, scored a half-century. Gavaskar's came in the most difficult phase, the fourth innings. He thwarted the Pakistani bowling for almost 6 hours before being dismissed. India lost the Test by a mere 17 runs.
After the Test, Pakistan captain Imran Khan was effusive in his praise for Gavaskar's innings. "This was an extremely difficult pitch to play on," explained Imran, "and it is only Gavaskar who came to terms with it. It is the best innings I have seen by an opening batsman." Thirty-three years have passed since, but Imran has not had reason to change his opinion.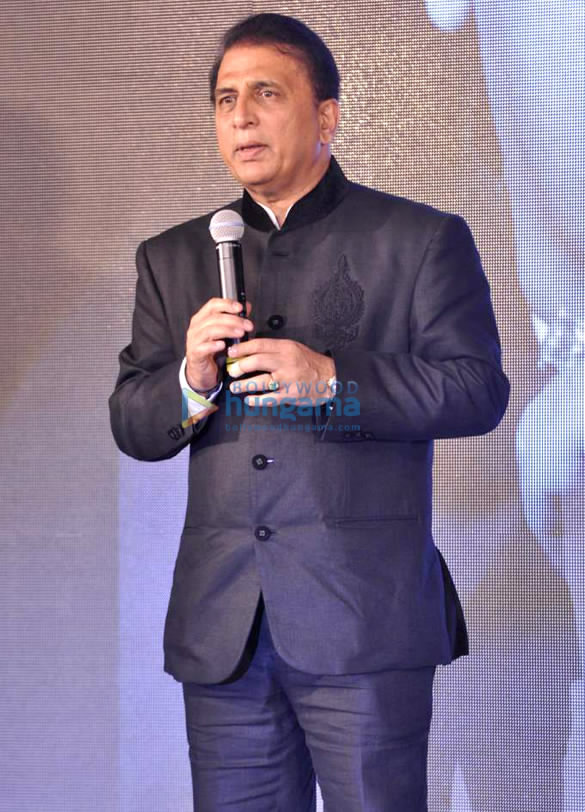 Extraordinary awareness
Gavaskar's influence on Indian cricket also comes through vividly in the youngsters he inspired who went on to become legendary batsmen themselves. Among them are Vengsarkar, Azharuddin, Rahul Dravid, Sourav Ganguly, V V S Laxman and Tendulkar. The last named has never shied away from naming Gavaskar as his idol when growing up. "He showed us the way," Tendulkar has often said.
Gavaskar's cricketing greatness has been widely acknowledged as based on superb, orthodox technique, infinite patience and unwavering concentration. All these are true, but there are more attributes. Gavaskar himself lists determination, dedication and discipline as primary. True too. Then I'll add some more, which I learnt about post his retirement, when he was editor of Sportsweek, the magazine I worked for.
Foremost among these is respect for time – his own and of others. Gavaskar's a stickler for this. You could set your watch by him. Also, he is always prepared for a meeting. He's professional to the core. There's no waffling. He's a good listener, grapples with issues swiftly and adroitly, and is unafraid to voice opinion.
His awareness levels are quite extraordinary. He seemed to know everything about players – those at the international level or domestic. His interest was not limited to cricket, but included all sports (Prakash Padukone was his favourite), and then beyond sport too. He can discuss politics, cinema, culture from a very informed position.
This was because he liked to keep himself abreast of the world around him. An avid reader of newspapers, magazines and books, he would also seek out people who could fill in gaps in his knowledge. The game sense that Miandad talked about stems from this desire: Gavaskar is always wanting to know more.
Sweet tooth
A man of modest personal habits, he hardly drinks liquor and I've never seen him overeat. He's got a massive sweet tooth, though. If that yearning is pandered to, Gavaskar will cut down on other things to eat that meal or even that day. He was never a fitness freak, but nobody I know has known his own body and metabolism better. 
He had a relatively injury-free career, but did not surrender to whims or fate after retiring. He was on the badminton court unfailingly every day and for at least a couple of decades, before moving on to milder regimens like walking, stretching etc. His waistline hasn't increased in 33 years since retirement. 
The quality which keeps Gavaskar still relevant is his ability to remain in the present, and to reinvent himself with changing times. This has helped him retain freshness in his columns and commentary, even pushing 72. He's indefatigable because he replenishes his energy levels with great zest for life.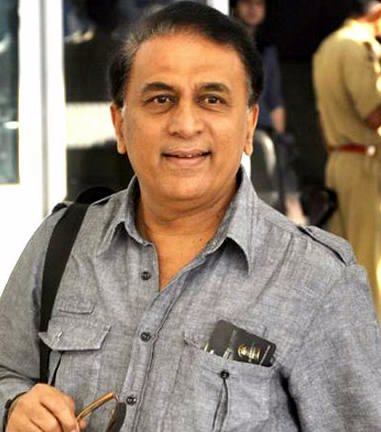 Of course, Gavaskar has flaws. He can be moody at times, though this was more the case in his playing days than now. In the 1975 World Cup, for instance, he crawled to 36 not out in 50 overs. In 1980-81 in Australia, he almost conceded a Test match.
Upset by the abusive Aussies, he forced partner Chetan Chauhan to walk off the field. Chauhan was stopped in time by manager Wing Commander Durrani, and India went on to win the match.
There will be some other examples of obduracy, cussedness, shows of temper etc. Like everyone else, Gavaskar too is human. But it would be safe to say that the positive attributes outnumber the negative ones by a whopping margin.
Gavaskar is a cricketing phenomenon, and also a metaphor for a country emerging out of an insecure mindset in the 1970s. He was to show spine, resilience, toughness, ability, self-belief and ambition to compete and be the best on the field. In doing so, he became a beacon for not just young cricketers, but the nation. He showed that Indians had it in them to be the best in the world in any endeavour.