We are like this only, but it's no excuse for bad, boorish, rude behaviour. Vickram Sethi takes a close look at why 'desi' is the new four-letter word, in an open letter to Swiss Tourism brand ambassador Ranveer Singh
Dear Ranveer,
You make India proud. The fact that you are the Switzerland Tourism's brand ambassador is itself amazing. Earlier, only the very very rich Indians visited Zurich, Zug and Zermatt and ate pseudo-Indian food at The Hilti. Thanks to you Ranveer, all that has changed. Last year, it is estimated that 350,000 Indians visited Switzerland – the saviours of the Swiss tourism industry. The Swissair flights on the India sector have air hostesses well past their prime and who in previous jobs have been matrons at delinquent boys' schools. Announcements in four languages extending a warm welcome to platinum, gold, silver, tin, copper, turquoise and rusted steel members cruising etc, etc. The flights are chock-a-block. I have great regard for families travelling with young children but it's a horror story when parents allow their kids to run up and down the aisle, thinking nothing of the inconvenience to others. Or a kid next to you playing Mario Kart constantly beeping and booping. You ask the flight attendant to tell the kid to turn the volume down and the chap gets offensive. This is a normal scenario in economy class.
We are compulsive talkers and regale each other with stories of our lives and of the anticipated trip. Each one of us knows of some very special places where the shopping is cheap etc, etc. If all this is not enough there is the loud talker behind you, who feels the need to share every detail of the current political situation. You want to turn around and say "Man, shut the heck up". Keeping our voices at a reasonable level is basic travel etiquette which we lack. I can see it coming when the person in the next seat smiles at you. After the basic pleasantries, it becomes increasingly obvious that they want to talk and I simply don't have the energy for that. I pretend not to notice and fall asleep. There was a time when what happened on tour stayed on tour; not anymore. Smartphones have changed all that as a selfie-crazy society begins to capture and upload clips right from the time we get into the aircraft.
Nevertheless, thanks to you Ranveer, we are everywhere from the big cities to the small towns of Gstaad, Sannen, Montreux and Rosemont; and in the trains our theplas, bhakarwadi and chivda come out of the bags so that everyone can partake of the treasury of olfactive sensory delights.
Indian invasion
Switzerland is swamped by Indians. The Swiss also have special rules for us. At a dinner in Arc-en-ciel hotel, we were handed this sheet. I felt humiliated but the fact is, this is everything that's wrong with us.
I travelled from Gstaad to Glacier 3000, and Ranveer your face was everywhere. Again, the place was full of Indians. Once you get to the Glacier there is a service building, and the second floor has a terrace with parents and families throwing snowballs at each other. The complex has two restaurants. The fifth floor has a shop selling touristy junk and watches. I see Deepika's beautiful face staring at me as brand ambassador for Tissot, and also that of Virat Kohli — not a great picture with those tunnel nostrils. But 'Mera Bharat Mahan' and all that.
The fourth-floor restaurant serves a-la-carte meals, stupidly expensive; a cup of coffee cost 4.5 francs. The food was bad, it was as if they had served Wednesday's food on Friday morning. The staff resented Indians, right from not giving us a table with a valley view to extremely poor service. The waitress served the soup without the cutlery and desperate attempts to get her attention didn't work so finally we got up and fetched the cutlery ourselves. The rosti disintegrated on the plate was perhaps a little past its best, devoid of any taste. We had unambiguously ordered Cokes and she thrust a local drink called Zola on us. All in all, a poor dining experience. On the way down, we popped into the restaurant on the third floor. It served Indian food, there was dal, palak paneer, masala gobi, chana masala… all accompanied by loud, really loud Indian conversation. A parent kept calling "Hetal Hetal" and I wanted to join the effort in finding Hetal. Another mum was shouting for Paresh again and again. The Indians were having great time and I couldn't decide whether this was Chokhi Dhani, Vishalla or Tikuji-ni-Wadi. Nevertheless, a good time was being had by all.
Loaded and loud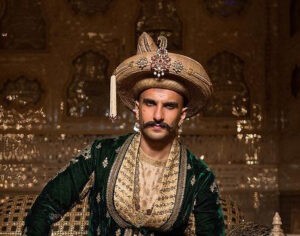 Four people were jogging towards a friend walking along the promenade at Lake Geneva, and before he knew it, the joggers rushed into him and his group of friends, put their hands in his pocket, fished out his wallet, snatched the women's bags, pushed the people to the ground and ran off with their valuables. All this in a matter of seven to ten seconds. This happens in Geneva often. The muggers know that Indians have money and specially women carrying the Louis Vuitton and Dior bags. Post this incident, the group went to the police station but the police refused to lodge a complaint. It only happened after the victim said that if he didn't lodge his complaint American Express wouldn't refund his traveller's cheques. This too happens a lot in Switzerland.
The Swiss find us loud, obnoxious, rude and the most demanding of tourists. Indians are the least favourite passengers of most flight attendants, hence the Swiss air-hostesses-matrons-of-boys'-schools experience. They complain that we don't stand in queues, lie about our children's ages to get a discount on admission tickets and urinate in public (I have seen moms pull their little boy's trousers down and let the kid relieve himself). A lot of Indians who have emigrated and are living abroad have integrated well into different societies. And are aware of other cultures and sensitivities of the host country. Increasing income levels have allowed many more Indians to travel abroad, who are probably better educated and haven't done anything wrong – but there must be some truth, which is why the Arc-en-ciel hotel hands over that sheet to every Indian. There may be a few bad examples, and the stereotype remains alive because some of us don't quite know the meaning of the word queue.
Finally Ranveer, Cheetah ki Chaal, Baaz ki Nazar, Bajirao ki Talwaar aur Bajirao ki Raftaar Sab Sahi Hai, Par Yeh Indians ki Pehchaan Kaise Badlein?