Reading Time: 4 minutes
Baghban has turned twenty! That film has been our glycerine standard when it comes to depicting ageing in a popular culture. In that five-handkerchief weepie, Amitabh Bachchan and Hema Malini are the senior citizens, growing old and lonely in a new India, not allowed to live together, passed back and forth by their ungrateful children.
A greying India needs old age homes of the best kind, elder-friendly devices, affordable healthcare, and daycare centres. But more than anything else, it needs us all to bridge the loneliness gap.
India not only has the second largest global ageing population, but it also stands third amongst the countries with the highest rate of loneliness in older adults, according to a global survey. A study by PAN Healthcare found that over 64% of the elderly in India suffer from loneliness, with this condition being worse in urban regions.
Main factors contributing to this sad state of affairs is, becoming widowed, isolation from family, dealing with technology, retirement from work, lack of engaging activities, limited mobility and lack of socialization. 5.7% of senior citizens in India live alone, without the support of family or friends. It was also found that older women were more likely to be experiencing loneliness than older men, even within active households.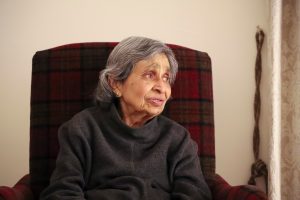 In an interview with HT Lifestyle, Satjyot Gill, Mental Health Expert and Founder of Wellbeing Action and Research Initiative (WARI), said, "…with diseases like diabetes, arthritis, heart problems, blood pressure, pains and aches, they feel more dependent and less active and therefore longing for concern all the more. Also, in many families, young family members are either working or college-going so the desire to be with someone is all the more in a senior citizen."
Loneliness and social isolation cut across all socio-economic strata of Indian society, from the destitute elderly to the urban privileged classes. What makes it a significant issue amongst senior citizens is that it can have a serious effect on your overall health and quality of life. In fact, loneliness is counted as a key determinant of cognitive decline and dementia amongst the elderly, apart from increased stress, anxiety, and depression.
India needs overall improvement in providing access to long-term care and psycho-geriatric services for elderly individuals living alone or grappling with loneliness. Apart from the government initiating programmes to promote mental and physical health for the elderly, families need to offer better support to their ageing members. Loss of spouse apart, ill treatment and neglect from close family members are primary reasons for depression and loneliness in senior citizens. Seniors were used to a world where they were part of every family decision. Now other people make decisions for them.
 Here are ways for older people like yourselves to connect with others and feel useful and appreciated again.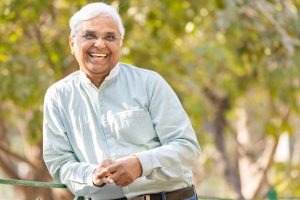 Smile, even if it feels hard.
Invite friends for tea. Start connecting with people.
Keep in touch by phone. In fact, make multiple modes of communication available.
Learn to love computers.
Use WhatsApp.
Get involved in local community activities.
Fill your diary; start writing about your lives which has been enriched with experiences that would enable other family members to appreciate your life.
Get out and about. Take a walk to get some exercise. Being physically active is good for your mind as well as your body. Participate in online or in-person exercise classes.
Help others.
Think about getting a pet. A dog or cat is not a replacement for a human-being, but they can be very good company, especially when you are feeling down and it gives you something to live for.
Get some sleep.
Try something new. Find new hobbies to enjoy.
Feel safer with a personal alarm.
Join a support group.
Listen to music.
Try dancing.
Take in a good movie.
Attend concerts, a good play, regular bhajans and kirtan.
Read, if your eyesight is good.
Play cards… a good game of Bridge is ideal to keep you busy for a couple of hours, or Rummy…
In fact, build a routine for seven days; change some of your plans the next week and so on and so forth. Start making life interesting for yourselves. Do not dwell in the past. Do not feel sorry for yourselves. Try and not be dependent on the idea of being dependent! Do not have any regrets!
One very important thing for you to reflect on is this… When you started a family or were single and on your own, how much time did you give your children; give youngsters around you? How many excuses did you find in terms of "had a long day at work, tired – not just now, later – but promises were never kept". Do you see what I am getting at… life works a full circle…?
In the words of Pablo Picasso, "The meaning of life is to find your gift. The purpose of life is to give it away!"
Seniors Today runs a new monthly column by leading psychologist, Dr Monika M Dass