It doesn't take much to turn daughters from loving children into abusive strangers, writes Vickram Sethi
The year is 1948. Daryaganj in Delhi is a predominantly Muslim locality. Many families have migrated to Pakistan and many are still in the process of doing so. Two brothers, both working for railways, decide to buy a property jointly and they buy a large haveli in Daryaganj. It's the kind of haveli that you see in old movies like Pakeezah – Hakim sahab's haveli. But it was going cheap, and both the brothers put in Rs 5000 each and purchased the property. You enter into the haveli into a large courtyard that leads to a large veranda on three sides behind which are the rooms. There is also a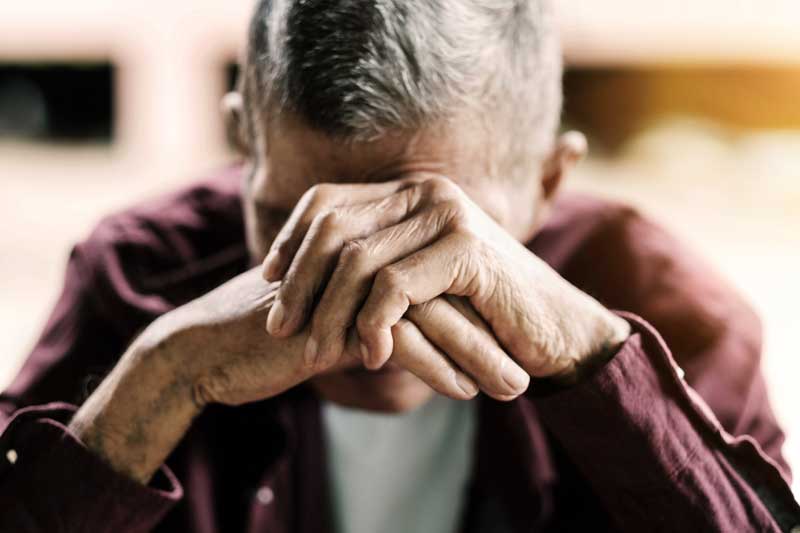 first-floor terrace that has two rooms. After the veranda is another courtyard that has a pomegranate tree and a small vegetable patch. The second courtyard leads to a drawing-room, three large bedrooms on either side and a small storage room, a toilet and a bathroom. The brothers had built two kitchens. Besides the main entrances, there were two side entrances for the servants. The two brothers are married to two sisters.
The elder brother's wife is Savitri. They have four children one son and three daughters. He is called Pitaji by the entire family and the extended family. Pitaji's eldest daughter Raj (daughter 1) is married to a wealthy timber merchant's family in Lucknow. Usha (daughter 2) the second daughter is married in Delhi. Aruna (daughter 3) the youngest daughter is also married in Delhi. Pitaji's son Inder qualified as a marine engineer and has got a job in the merchant navy. Family friends suggested a match for Inder and he married Rama.
The younger brother Sardari Lal is called Chachaji and his wife Kanta was Chachiji. They have one son, who did his hotel management, fell in love with a colleague, married her and moved to her parent's house in Rajendra Nagar. Chachaji had one daughter who died of cancer.
Chachaji had a massive heart attack and died at the breakfast table, after which his wife Kanta closed her part of the house and moved in with her son in Rajendra Nagar.
Pitaji and his wife Savitri continue to live in Daryaganj. Inder was on board ship and he got a job where he could take his wife along on board. Later on, Inder got an opportunity to be based in Hong Kong for two years. Rama and Inder moved to Hong Kong and the entire family was very excited at the prospect of going on vacation to Hong Kong. One by one all the sisters and their children traveled to Hong Kong.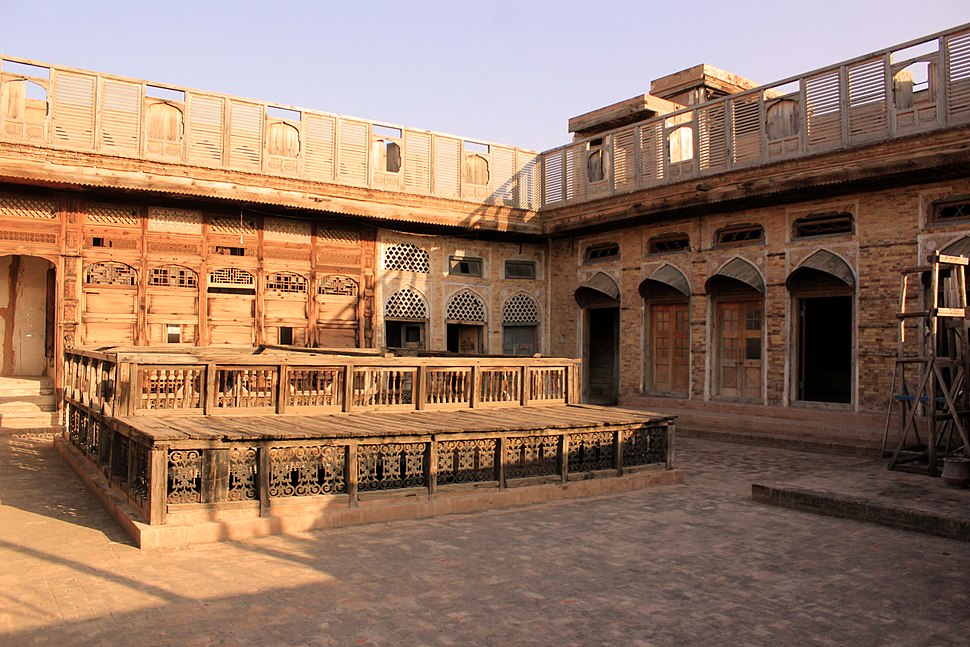 Life in Mumbai
Inder decided they would move back and found himself a shore job in Mumbai. They bought themselves a two-bedroom flat in Bandra.
A few years later Savitri had a heart attack and died in her sleep. Rama flew to Delhi with her kids and announced her decision to bring Pitaji back with her to Bombay. Pitaji happily agreed. Rama locked up the house.
Life for Pitaji was better than what it had been previously. Rama made sure he had a healthy breakfast, fresh fruits, and fresh food made every day, with dinner at 8 o'clock. His health improved and his energy levels came up. Pitaji fell into a routine, going for a walk to the park, and made new friends. Rama would once in a while invite them for tea. One by one Inder's sisters and brothers-in-law came to Bombay during the holidays.
Sometimes in the month of March, Pitaji told Rama that he wanted to go to Delhi for a few days and he would stay with Usha and also visit his sister. His ticket was bought and Inder saw him off at the station. Gave Usha's number to the person sitting next to him. For some unexplainable reason, Inder had a gut feeling that this was the last time he would see his father.
Pushed around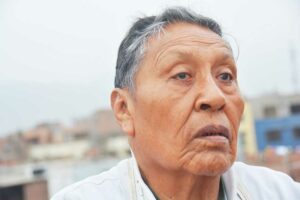 Pitaji spent two months in Usha's house and had a sunstroke attack that left him very weak. From Usha's house, he went to his sister's house in Shahdara. In two weeks, his sister had a massive fight with him asked him to leave her house and took Rs 20,000 from him as his boarding and lodging. Usha said "Why don't you stay for a few days with Aruna", the youngest daughter. He lived with Aruna for two months. Aruna's daughter accused Pitaji of stealing her money and both of them had a fight. Pitaji rang up Usha who said why don't you stay with Raj in Lucknow for a few days. Pitaji then rang up Raj who suggested that he could stay with his nephew Nerender in Meerut for two weeks and she would bring him to Lucknow. Two weeks became two months and there was no call from Raj. Narender said that he was going on vacation and Pitaji could stay with his brother Jasbir till Raj could keep him. From Meerut, Pitaji moved to Kanpur and another two months there was no call from his eldest daughter Raj. Jasbir dropped him to Lucknow Raj was shocked upset and angry that he had landed up without informing her. After a month she said that she was going on vacation and that he should move back to Usha in Delhi.
From the station Pitaji sent a postcard to Rama "My dear Rama, I want to come home to you and spend the rest of my life with you in Bombay. Bihari Lal." All through these months Pitaji hardly spoke to Inder and Rama, once a month there was a call to say that he was well. On receiving this postcard Rama decided that she would go to Delhi and bring Pitaji back.
Surprise visit
Without informing Usha, Rama landed up at her house. Found Pitaji lying on bed looking very frail lost a lot of weight, his voice and hands trembling, the room smelling of urine and all his soiled clothes in one corner unwashed for the last two days. Just then Usha's husband entered the room and started shouting at Rama and had a show down with her. Asked her to leave his house immediately and that Pitaji was not going back to Bombay. While leaving Usha's house, her son Montu met Rama on the ground floor and she showed him Pitaji's postcard.
Rama decided that Inder would have to come to Delhi and bring Pitaji back to Bombay. Two days after reaching Bombay, she got a call that Pitaji had got pneumonia and was admitted to the hospital. Montu was on the line and wanted to know how to pay the hospital expenses. Rama was shocked and blurted out that she would ask her sister to deposit the money for the hospital. The next morning Montu called up again and said Pitaji passed away last night a little after midnight.
Rama called her husband's shipping company who informed Inder and arrangements were made to bring Inder back to India. Inder's program was conveyed to Usha and the body was shifted to Nigambodh Ghat the cremation ground. Inder broke down on seeing his dad and completed the rituals of cremation after which it was announced to the gathering that the Chautha would be the next day at the Aryasamaj mandir. Inder asked his sisters why don't we do it at home and clean up the place when Aruna sheepishly told him that Pitaji had sold the Daryaganj property in May.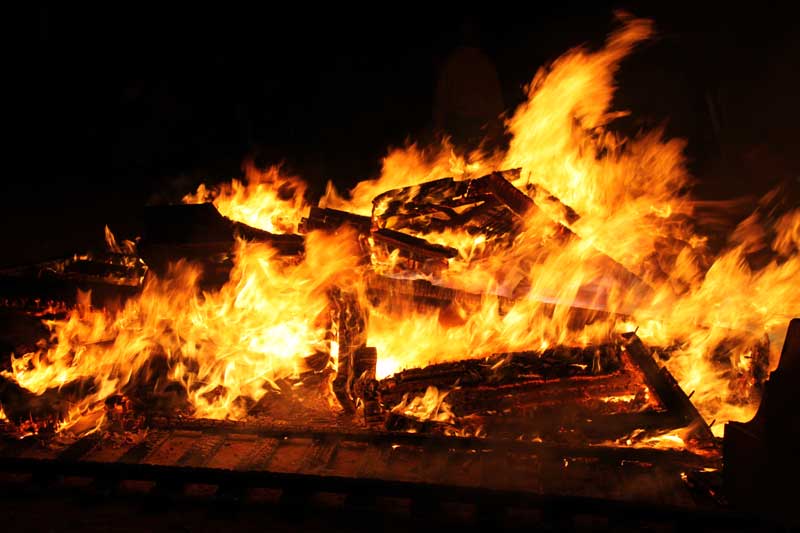 At the chautha, Aruna the youngest sister handed over an envelope that contained pitaji's will.
Inder took a late night flight and returned to Bombay totally shattered having lost his father and the family property at the same time.
After a month, Rama went back to Delhi and with her sister's help who worked in the same bank, branch where Pitaji's bank accounts were, got the copy of his bank statements.
Rs 32 lakh was deposited in Pitaji's account and the next day Rs. 10 lakh was transferred to each of his daughters, Rs 20,000 to his sister and the balance Rs 2.5 lakh was withdrawn by Rama towards Pitaji's expenses and also his pension was used by her towards his upkeep.
Secret sale
The next day, Rama went to visit Chachiji, Sardari Lal's wife who told her that this entire transaction was done in utmost secrecy and that the property was sold in May. Furthermore, she was informed that on the day the sale actually happened, Pitaji had sunstroke but the daughters were insistent that they complete the transaction immediately. They did not want Inder and Rama to know because Inder would not have sold the property and neither did they want to give Inder a share in the sale proceeds. Chachiji also informed Rama that Pitaji had lost his mind; so much so that he took time to recognise Chachiji and her son.
From April till February Pitaji had moved six times from one house to the other.
There is a saying in rustic Punjabi
"Behen ke ghar, bhai kutta;
Saas ke ghar, jawai kutta;
Naane ke ghar, dotta kutta;
Magar in sab tu bada kutta;
Ik baap jo jeete-jee apni saari jaaidaad bacchon de naam likh deta"
(A brother is a dog in his sister's house; a son-in-law is a dog in his mother-in-laws house; and a grandson is a dog in his maternal grandfather's house, but of all these the biggest dog is the father who in his lifetime gives away all his wealth to his children.)
What would you have done if you were in a similar situation? Write to us at editor@seniorstoday.in