With rapid advancement of technology, it is likely that telemedicine will become convenient and widely accepted in the coming years, writes Vickram Sethi
Sixty years ago, telemedicine grew as a concept branched out of telecommunications technology. It began with a few hospitals experimenting with telemedicine to reach patients in remote locations. Since then it has rapidly transformed, with integrated services hand in hand with technology.
We are living in the era of technology where our phones have become our extended arm. Our life revolves around computers, laptops, iPads… so much so that since the pandemic, we have acquired the new way of socialising digitally. The digital way of keeping in touch has been there for years and today it has become a way of living. We are evolving creatures, hence we need to ensure that we sail with the wind and not against it. Since the outbreak, medical healthcare has been stretched to the brink. The fear of the coronavirus has locked us in our homes, jeopardising normalcy. Visiting a doctor's clinic is feared – and thus comes telemedicine to the rescue. While teleconsultation is on the rise, many of us are yet to be convinced about the idea of a doctor's visit over a screen. Telehealth, telemedicine, virtual care – it has many names and it existed decades before the pandemic took over the world.
Telemedicine is for us and it is a tool that keeps us connected to our healthcare providers to minimise contact. It is new for all of us and like we have begun socialising digitally, healthcare is evolving too. There is teleconsultation happening all around us, but does that mean this could be the future of medicine? How comfortable are we to visit a doctor on the screen of our phones, laptops or iPads? How will the doctor do a diagnosis just by looking at us over the screens? There are so many questions that make us feel sceptical about stepping into the "new normal" of healthcare. But the fact remains that it is happening right now, people are turning to telehealth and there is a good explanation as to why telehealth is here to stay.
Why opt for Virtual care?
Virtual care was originally created as a way to reach out people in remote areas. It was the way to treat patients in areas with shortage of medical professionals. Today telemedicine is increasingly becoming a convenient tool for medical care.
While the idea of telehealth/virtual care seems intimidating after a lifetime of in-office visits, let's look at telemedicine as an additional tool to get the best care possible. We also need to understand that virtual care is not meant to replace face-to-face care, but to enhance and make healthcare accessible from wherever you are.
It provides us the convenience of a routine check-up through digital means at home. We waste so much time on routine in-office visits, whether it's sitting in stop-and-go traffic or in a waiting room. Telehealth reduces travel time and all the effort made for the visit.
There are virtual-care technologies that can monitor diabetes and high blood pressure, and manage chronic conditions. Several hospital systems are being upgraded with virtual-care technologies to monitor chronic health conditions as frequently as daily, so that they can act immediately if anything goes awry. This means having a doctor monitor your health right from your bed.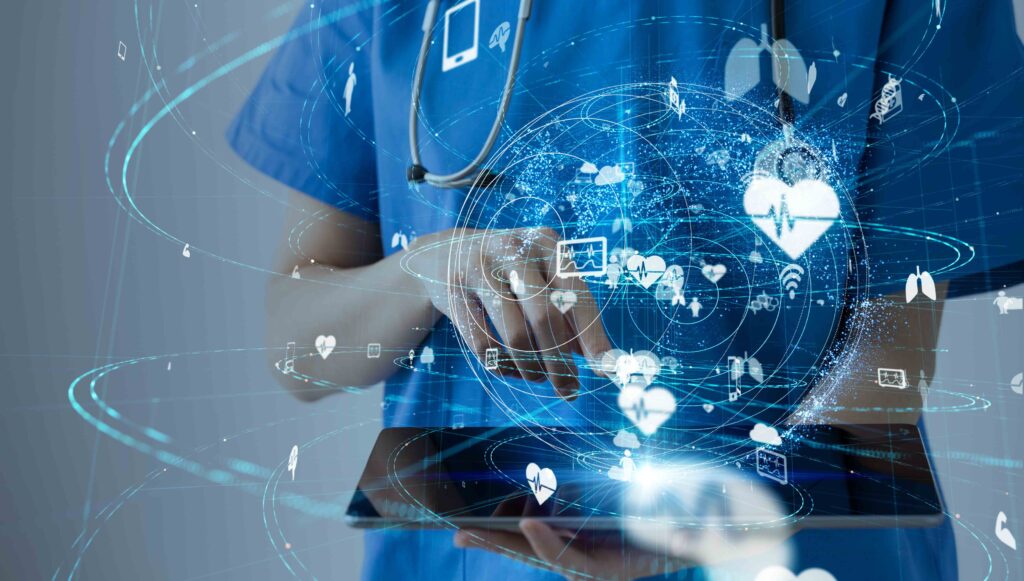 Nobody likes to drag themselves out of their home to a waiting room filled with other patients who have various illnesses. For situations like these, virtual care is a breeze, it lets you have an initial appointment right from your bed.  Telehealth reduces the number of appointments you make with doctors and specialists. This is the efficiency right from your bed; primary doctors and specialists can participate together in a virtual visit to perform a thorough examination, everything done without you stepping out of the house.
Care from anywhere is especially convenient for those who live far away or in a different city. With the help of telehealth, you do not have to travel all the way to consult with a specialist, especially if you are traveling from another city or country. Virtual visits can be accessible from wherever you are to coordinate care.
Cons of telemedicine
While telemedicine is a net benefit that has the potential to change healthcare delivery for the better, it does have a few downsides. However, with the growing popularity and acceptance of telemedicine these cons are likely to resolve themselves as the technology progresses.
Telemedicine requires additional technical training and equipment.
While it is convenient to use telemedicine, there is a high possibility of breakdown in care continuity – a new doctor for every telehealth session could appear, and this could lead to fear and anxiety. This would happen if there is huge demand for care from patients.
Some critics of telemedicine argue that interactions over technology are impersonal and that physical examination is often necessary for a proper diagnosis. They believe that telemedicine is best used to supplement routine visits to make sure everything is going well.
While telemedicine is convenient and saves time, there are chances that many doctors using telemedicine will add a convenience fee to their bill. Some people may be happy to pay the additional fee for the convenience but it might not be the same for everybody.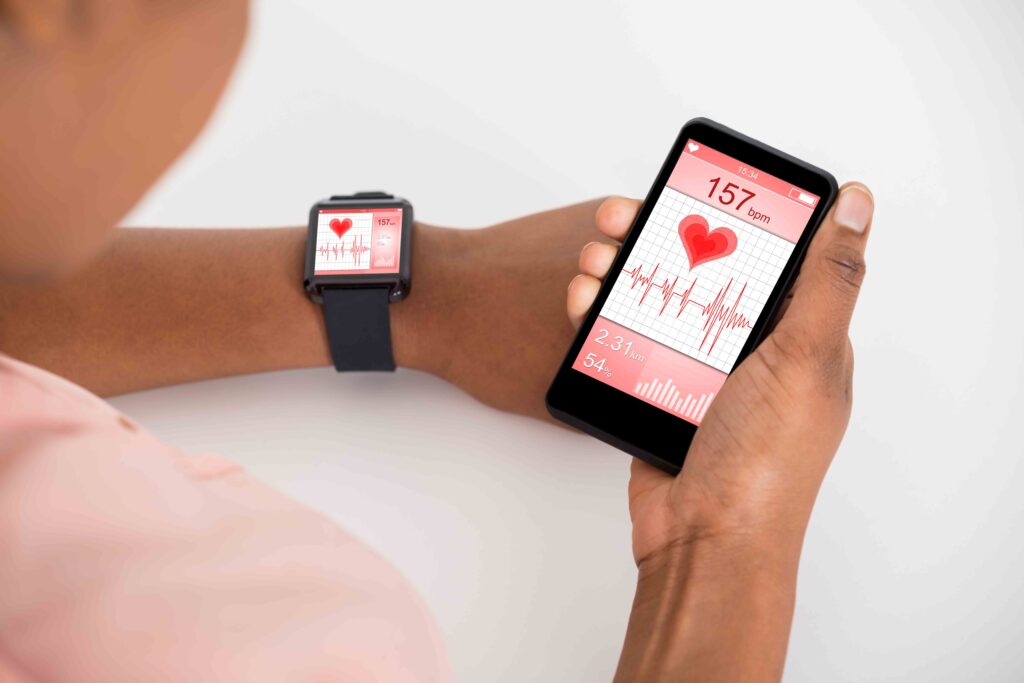 Gadgets that make you self-sufficient
With a variety of consumer-friendly mobile health applications, people have already begun to use smart technology to monitor and track their health. Remote patient monitoring and wearable technologies have the potential to improve the patient's condition by monitoring physical health digitally. Wearable devices can capture measures of physical activity, promoting continuous monitoring of heart rate, blood pressure, glucose, and ECG. Many devices on the market also support fall detection, a functionality which has proven vital for seniors.
Over the last few years, major tech companies like Google, Apple and Samsung have developed wearable devices that provider with the facilities to monitor personal health. There are plenty of mobile applications that are designed to be smart enough to detect health conditions accurately, providing the physician with all the data required to do a thorough health check-up.
Wearables such as the smart watch, smart jewellery, fitness tracker and even smart clothing are familiar. There is also an implantable sensor containing pills that can monitor blood pressure and other health metrics; the patient swallows the pill and they can wear an external device to easily monitor the data generated from within the body. Technology is going to keep on upgrading and improving our way of healthcare with new gadgets and mobile applications. And as more people get proactive about using smart wearable technology to manage health, soon telehealth will become a way of healthcare.
Telehealth around the world
The United States continues to be the leading market for telehealth services, but several other countries and continents are making room for this technology.
Europe is on track to become the second-largest market for telehealth, while the Asia-Pacific region is the fastest-growing region in the global market due to the rise in the geriatric population.
The situation in Australia is that there are many hundreds of pilot tests and demonstration telehealth services scattered across the country in both acute and primary care. Some combine voice, data and video while others concentrate on monitoring data capture and transmission.
Japan's slow embrace contrasts with a rapid expansion of telemedicine across the globe.The Japan Medical Association argues that it will be difficult for doctors to provide an accurate assessment of a patient's conditions without listening to the heart and the lungs and examining the neck and the throat for swollen lymph nodes.Telemedicine has been available in the country since 2018, but only patients of chronic disease and those receiving prescriptions for existing illnesses have subscribed to telehealth. Older practitioners tend to be resistant to digital technology.
The Russian telemedicine market can be expected to at least double by the end of this year. Russia's government authorities and medical institutions have plenty of work to do to develop the telemedicine industry. In addition, Russia's healthcare sector has enough resources to remotely monitor patients with the use of self-diagnostic medical devices.
Telehealth in India
Telemedicine in India is one field which is successfully evoking keen interest from the private sector and making it take an active part in public health management.
Telemedicine practices in India are also extended to the fields of traditional medicine. The National Rural Ayush Telemedicine Network aims to promote the benefit of traditional methods of healing to a larger population through telemedicine
The Indian Space Research Organisation (ISRO) made a modest beginning in telemedicine in India with a Telemedicine Pilot Project in 2001.
In 2005, the Department of Information Technology in the Government of India standardised telemedicine practice guidelines to set up a National Telemedicine Task Force under the Health Ministry.
The WHO recommends a doctor-population ratio of 1:1000 while the current doctor-population ratio in India is only 0.62:1000.Training of new physicians is time-consuming and expensive, hence the doctor-to-patient ratio can be expected to remain low for a long time to come.
The future
With rapid advancement of technology, it is likely that telemedicine will only become convenient and widely accepted in the coming years. Already with smart wearables we have stepped into the new era of smart healthcare. People have begun to monitor their health, giving a boost to longevity. With the help of these wearables, health data can be shared with health professionals in real time from wherever you are. There are also programmes designed to keep a check on a person's emotional state of mind based on his/her facial expressions, and all this data will be used in the future to monitor wellness.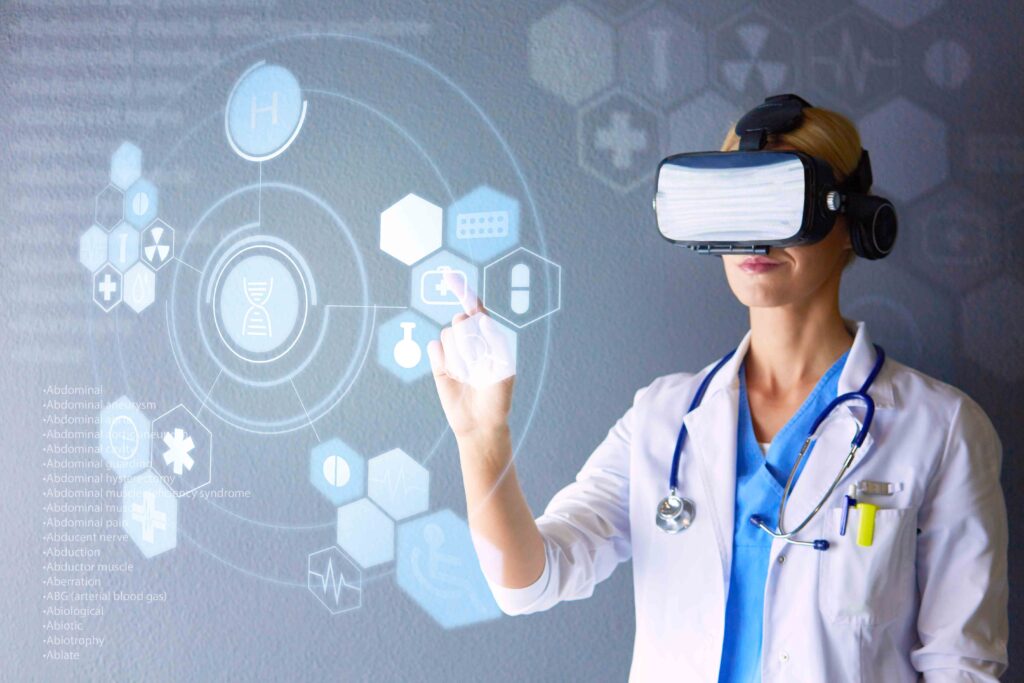 Digital healthcare startups have already begun experimenting with automatic documentation during office visits so that every detail is stored digitally and can be accessed by any doctor anywhere. Advanced artificial intelligence – robots – will be performing surgeries remotely on patients. To keep up with this rate of progress we will need to overcome other administrative barriers. With telemedicine, the future looks bright and hopefully with the increase in demand we are likely to overcome these barriers as well.
As we move on and into the new healthcare approach, we must embrace this change and face our fears. We usually find that wonderful new experiences open up when we take a step forward into transformation. This is how we grow. This is how we learn. This is why we are here.