Punjabi music has a rich history and many classic songs, and while they are known within the community, it's time efforts are made to widen its reach further, writes Narendra Kusnur
Just over two decades ago, it had become a fad. Quite a few Hindi film songs would have a couple of Punjabi words, just to add a certain flavour. Examples were 'Tera Roop Balle Balle' from Soldier, 'Aaja Mahiya' from Fiza and 'You Are My Soniya' from Kabhi Khushi Kabhi Gham. Industry-watchers felt that this was done following the success of Punjabi pop in the late 1990s, and to cater to the Punjabi diaspora in the UK, US and Canada.
Of course, there had been Punjabi songs in Hindi films before that, which used the actual language rather than a smattering of words. Back in 1956, the Raj Kapoor film Jagte Raho had 'Main Koi Jhooth Boliyan' by Mohammed Rafi and S Balbir. Rafi also sang the popular 'Main Jatt Yamla Pagla Deewana' in the 1975 Dharmendra film Pratigya. But what happened after 2000 was unexpected. The trend of using Punjabi words or entire songs only continued to grow. In 2019, one heard such numbers in Student of the Year 2, Luka Chuppi, Jabariya Jodi and Simbba. Of course, there have been cases when the subject and geographical setting demanded it, like in the recent Chandigarh Kare Aashiqui. But more often than not, such words have just been forced without any valid reason.
The truth, of course, is that there is much more to the genre than such film songs. Like all other forms of regional music, Punjabi music can be divided into commercial and traditional forms. But before we go into detail about them, here's a look at some facts. Before the lockdown, the Punjabi music industry was estimated to be at Rs 700 crore, making it the largest outside the Hindi film market in India. There were about 400 registered music labels, and observers say that in Mohali, some 20 songs were released daily.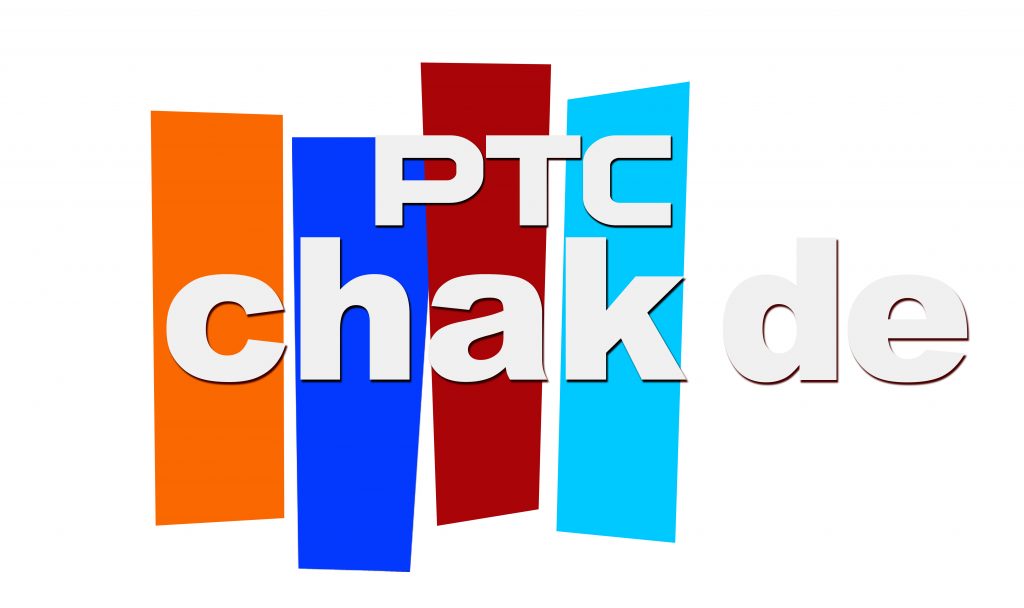 Things were, of course, affected after the lockdown, especially with most Punjabi musicians depending on live shows. Many artistes took the digital route, releasing their music on streaming platforms or doing online shows on a smaller-scale. However, that option seemed to have had mixed results. Now, though shows have officially started, because of the restrictions and lower attendance, it will take a while to return to earlier levels.
Like most forms of regional music, this genre is also rooted in folk and classical forms. Emotions were expressed through songs, and Punjabis had tunes for birth, marriage, old age and death. There were songs describing the hard work and bravery of the Punjabi people, and those that represented its culture and history. There are also different songs for different festive occasions. They have Lohri (on January 13) and Maghi for change in season, and Baisakhi for harvesting time. There were special songs and dances for women, called Giddha. These would celebrate the rains, or the return to their parents' home for festivals.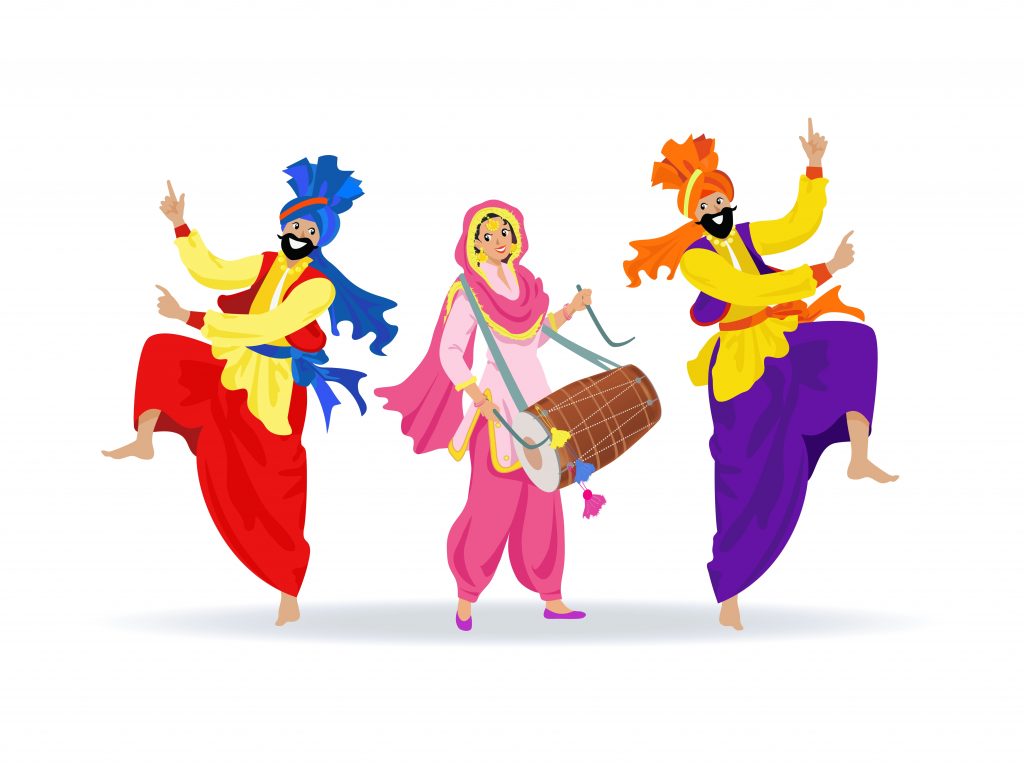 There would be romantic songs, with folklore-based characters like Jugni, Maahiya, Heer and Ranjha, Sohni and Mahiwal, Mirza and Sahiban. Or there would be songs dedicated to historical characters, or religious songs. The dhol drum, tumbi stringed instrument, sarangi bowed instrument, the algoza flute, chimta tongs and kanjari drum were used. It's said that while 87 instruments were used earlier by Punjabi folk musicians, only 55 are used now.
Punjab also made a contribution to classical music, with the Patiala, Shamchorasi, Kapurthala, Talwandi and Punjab gharanas originating from there. While vocalist Ustad Bade Ghulam Ali Khan and Pakistani singer Ghulam Ali represent the Patiala gharana, the Punjab gharana is known for the tabla-playing mastery of Ustad Allarakha and his son Ustad Zakir Hussain.
Besides that, there was devotional music. Gurbani Sangeet was sung by the Sikh community in the form of shabds or hymns taken from the preaching of Sikh gurus. The rabab and taus stringed instruments, saranda and dilruba bowed instruments, and pakhawaj drum were used. The Punjabi language was also used in Sufi kaafis by great poets Baba Bulleh Shah and Hazrat Shah Hussain. Sufi singers like Pakistan's late Ustad Nusrat Fateh Ali Khan, Abida Parveen, Sabri Brothers and India's Wadali Brothers, and Pakistani Sufi-rock bands Junoon and Mekaal Hasan Band have sung in Punjabi.
Over time, bhangra caught on, because of its energy and the fact that it involved both music and dance. It started in villages where farmers danced to celebrate Baisakhi or the harvest festival. But slowly, it attracted the attention of a wider audience and is even popular among Indian audiences abroad. From simply using the dhol drum and the single-stringed instrument ektara, it started incorporating even western instruments and drums. Some musicians even added hip-hop flavours to bhangra.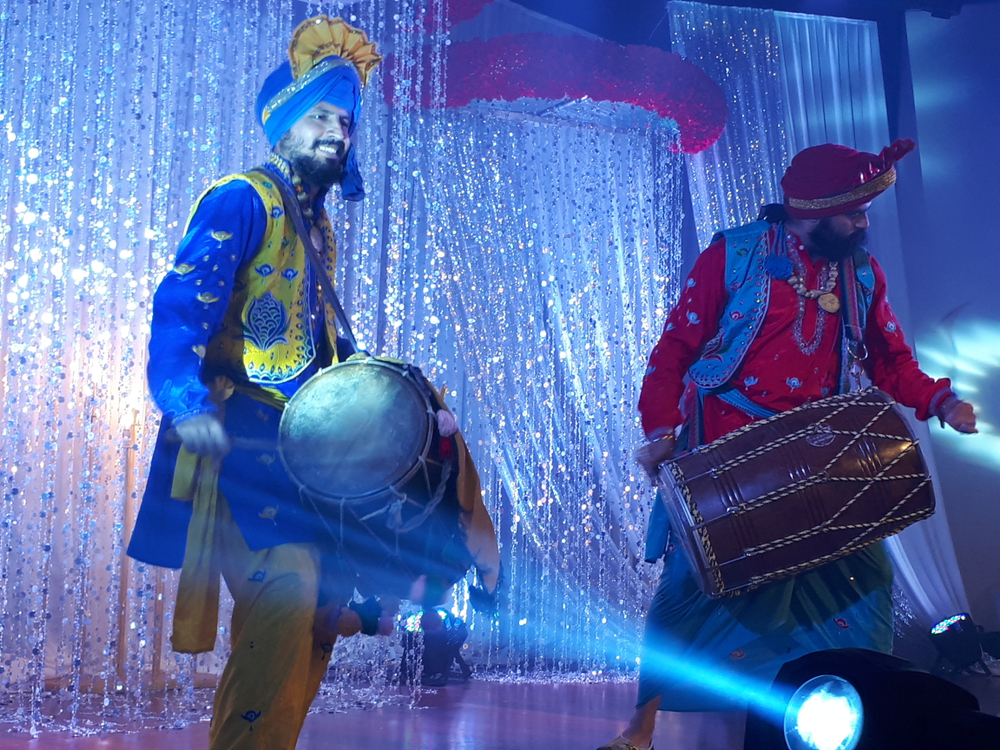 Bhangra and folk are actually two separate styles, with the former being high on energy and rhythms. Among the renowned folk musicians, one of the earliest to record such music in the 1950s was Lal Chand Yamla Jatt, who is said to have developed the tumbi. While his style was more rustic, a new form was started using more film music influences. Asa Singh Mastana was one of the leading names here. The other popular artiste was Surinder Kaur, who often sang with her sister Parkash Kaur. She sang different folk and Sufi styles, but was also known for wedding songs like 'Latthe Di Chadar' and 'Kaala Doriya'. Kuldeep Manak sang rare forms of folk music.
With cassettes becoming popular in the late 1970s, many new Punjabi labels sprung up. One of the biggest artistes was Gurdas Maan, whose 1980 hit 'Dil Da Mamla Hai' is popular even today. Duets by Amarjot and Chamkila were popular both on tape and at live shows. Other prominent names were K.S. Narula, Jagmohan Kaur and Charanjit Arora. In the late 1980s, Hans Raj Hans became a well-known name.
It was only natural that Punjabi music would be modernised and catch the attention of young Indians in the West. London and Birmingham specially took to this music. Artiste Apache Indian blended reggae with Punjabi music, and Bally Sagoo added Punjabi flavours to his remixes, with a big hit in his version of the classic 'Laung Gavacha'. In 1993, Malkit Singh's 'Tootak Tootak Tootiyan' became a rage.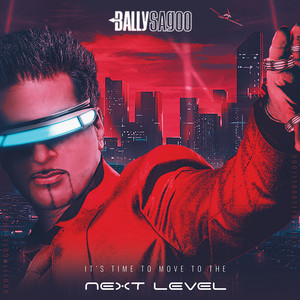 In the mid-1990s, Indipop had grown in popularity within India, and its Punjabi variant quickly caught on after the release of Daler Mehndi's album Bolo Ta Ra Ra. His stardom lasted till the end of the decade, and over the past decade, he has also ventured into Gurbani and Sufi music. Other 1990s Punjabi pop stars included Sukhbir, Mika Singh and Jasbir Jassi. The craze became even stronger abroad, and the 1998 song 'Mundian Tu Bach Ke', produced by Panjabi MC and sung by Labh Janjua, was a big hit. Sukhshinder Shinda and Jazzy B did well abroad.
Following the popularity of Punjabi pop, the tendency to use such songs in films began. Of course, there were singers who did private albums. In 2011, Punjabi rapper Yo Yo Honey Singh's album International Villager featured the hit 'Gabru'. Singer-actor Diljit Dosanjh and singer Guru Randhawa had a good stint, and rapper Badshah used Punjabi in his songs. Raftaar, originally from Kerala, used his Delhi upbringing to rap in Punjabi. There were also one-hit wonders 'Prada' like Jass Manak and 'Lamberghini' by the Doorbeen.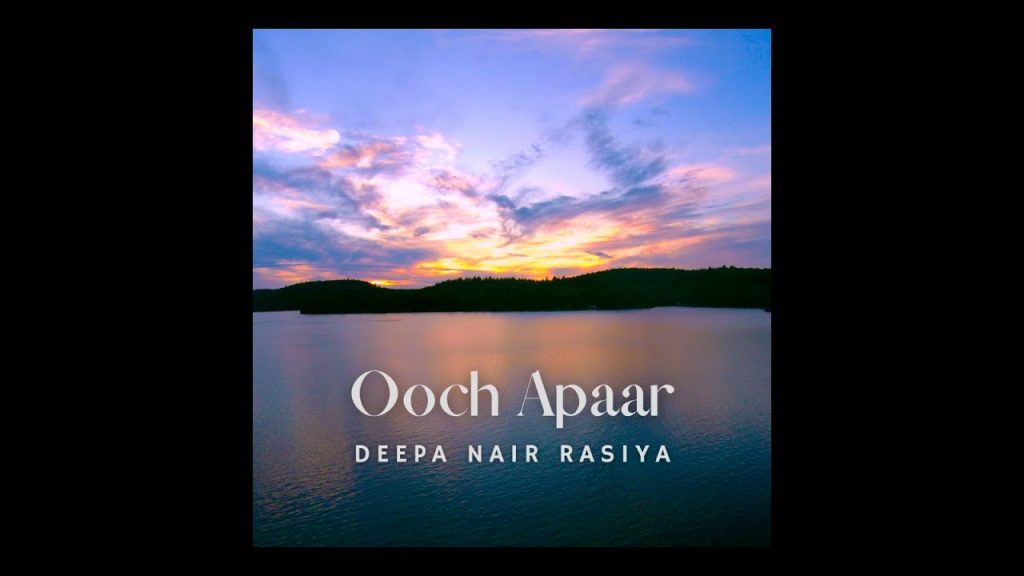 There have been some wonderful attempts to do contemporary versions of folk songs. Neha Bhasin's 'Chitta Kukkad' and 'Jutti Meri' are examples. This year, Rashmeet Kaur teamed up with Deep Kalsi and Ikka on a modern version of the folk song 'Bajre Da Sitta'. For Lohri, Harbhajan Mann had recorded a special song called 'Lohri'. On the devotional side, London-based Deepa Nair Rasiya has sung the gems 'Nanak Naam' and 'Oonch Apaar'. After releasing a small part in the film Rang De Basanti, Harshdeep Kaur released an entire album featuring 'Ik Onkar'.
Punjabi music has a rich history and many classic songs, besides many modern hits outside the film space. While they are known within the community, it's time efforts are made to widen its reach further. There's obviously more to it than swinging to 'That's the way, Mahi ve'.