WHEN one thinks of Usha Uthup, one always visualises a charming lady in a saree, big bindi and sparkling jewellery, belting out popular English, Hindi and Bengali songs. At nightclubs where most singers chose western attire, she had shone in her saree. In fact, in her biography The Queen Of Indian Pop, she says, "The saree is truly a global garment. It has many avatars. It is not just a garment but an identity and our language. It is actually the garment of a woman's soul. If Mother Earth ever appeared in a human form, she would come in a saree".
Uthup's life story has been captured in vivid detail in the Penguin Random House India book, originally written in Hindi by Vikas Kumar Jha and translated to English by his daughter Srishti Jha. It's been around 54 years since the singer dazzled audiences by presenting English songs in a saree. Born Usha Vaidyanath Someshwar Sami, she became known as Usha Iyer following her marriage to Ramu Iyer, and later as Usha Uthup after marrying Jani Chacko Uthup. Coming from a senior police officer's family and brought up in Mumbai, she got exposed to different kinds of music while visiting her mother's home in Chennai. Her elder sisters Indira and Uma also sang, and were known as the Sami Sisters.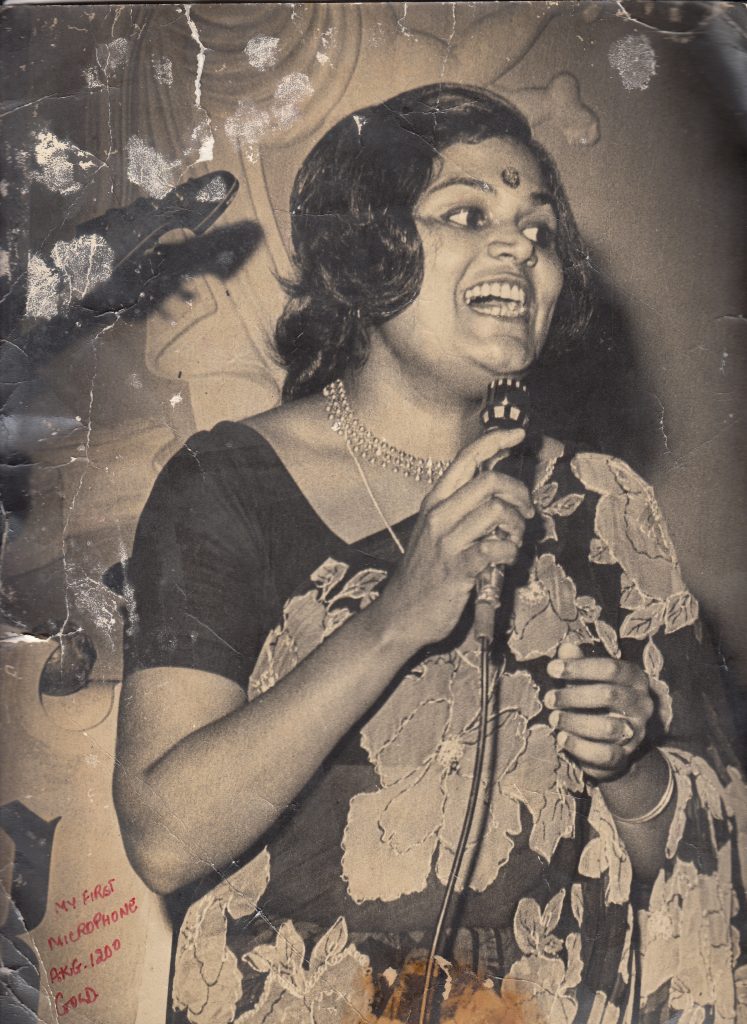 Uthup's unique contralto was a sharp contrast to the other female voices one heard in popular Hindi film hits, and the way she interacted with the audience made her special. At Nine Gems in Chennai, she made her first huge impression with her rendition of 'Fever'. The owner Yashwant Vikamsi was thrilled with her performance, and offered her a weekly slot. That time, she had worn a "green and yellow saree and blouse, ruby-like vermillion/ sindoor on the forehead and light green bangles".
After her initial stints in Nine Gems, Chennai, and Talk Of The Town, Mumbai, she received an offer to sing at the famous Trincas nightspot on Park Street, Kolkata. The year was 1969, and that was to be one of the highlights of her career. Though the neighborhood venue Blue Fox drew packed houses with shows by jazz artistes Louiz Banks, Pam Crain and Braz Gonsalves, Usha had her own fan following at Trincas, with her rendition of Jose Feliciano's 'Rain' becoming a rage. Ever since, her live shows have been hugely popular, though she also had remarkable success singing advertising jingles, and had a string of Hindi film hits in the early 1980s.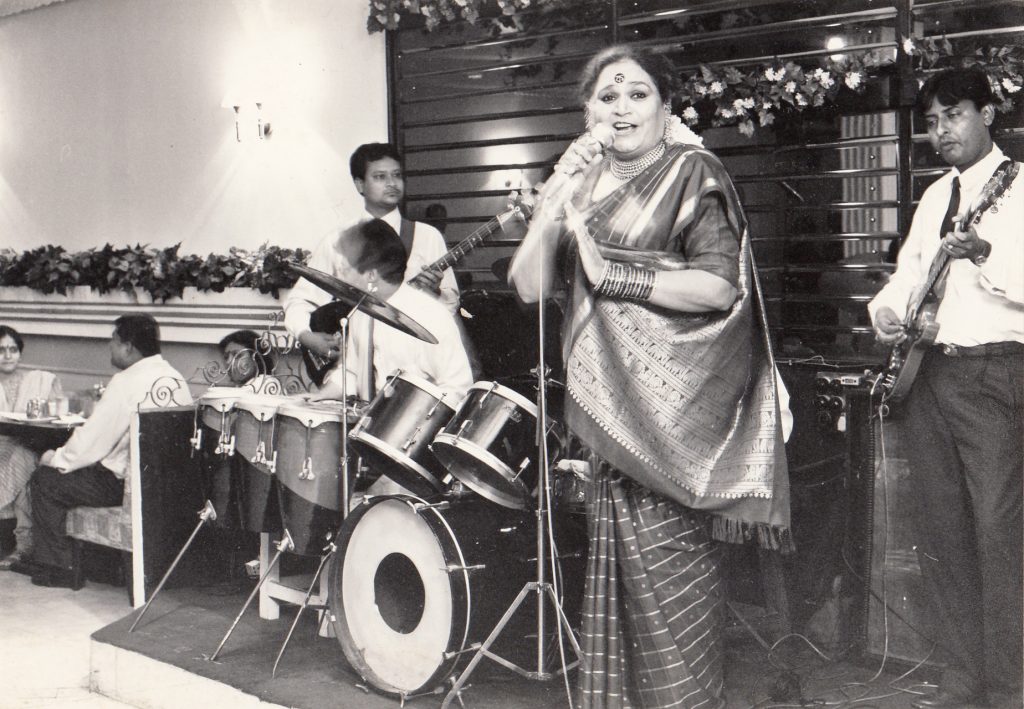 What made Uthup such a popular live artiste? In an interview to this writer, she says, "When I started singing all those years ago, I had no plans to make it my career. I sang because my aunt told me to give it a try, but I soon realised people liked what I was doing. I also noticed that people react to a certain melody and certain phrase, which often ignites a wonderful memory. If you touch people's hearts with such melodies, you know they will like your shows."
Uthup points out that her main effort is to communicate. She says, "To me, music is a means of communication. The song is a part of it. The other part is to make the audience respond. It strikes a connect, and that applause gives the artiste a thrill. In fact, the kind of adrenaline one gets after a successful show is much more than what all the single malts can offer".
Though some critics complained that she sang to the gallery, Usha said her main aim was to keep the audience happy. "They come to unwind, to have a good time. So I would try to gauge their taste early in the show and sing according to their mood. It could be Ella Fitzgerald, Barbra Streisand or even 'Where Do I Begin' from Love Story".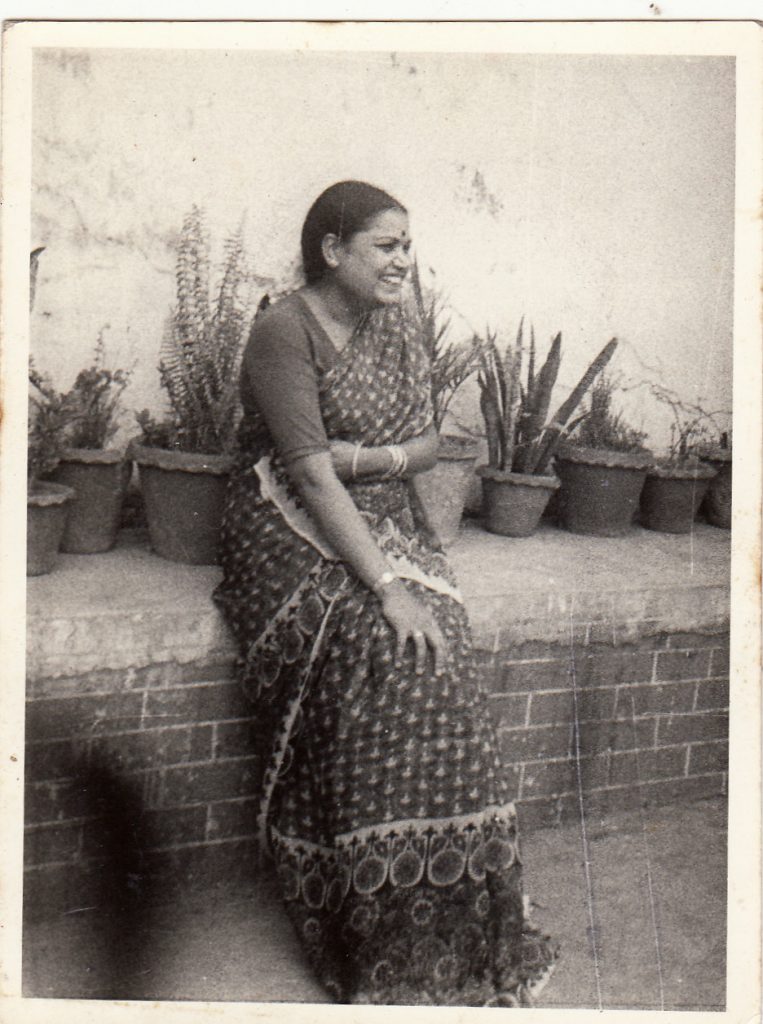 A highlight of Uthup's performances was her ability to sing in different languages. She says, "Growing up in Mumbai, I could speak Hindi and Marathi, besides English and my mother tongue Tamil. At school, I learnt French, and in Kolkata, I picked up Bengali. When I started my singing career, I realised that one can communicate with people if you sing in their language. So if the crowd is up to it, I will include an Assamese or Telugu song in my list."
Uthup points out that while she, on the one hand, believes that music is a universal language, she also feels each language has her own musicality. "Each language has its own nuances and accents, and when sings in other languages, one tends to pick up these minute details," she explains.
Early in her career, Uthup also got a chance to sing in Hindi films. In fact, Dev Anand wanted her to sing 'Dum Maro Dum' in Hare Rama Hare Krishna, but the song went to Asha Bhosle. The music director, R.D. Burman, however gave her an English medley in the 1972 film Bombay To Goa, where she even appeared on screen as Usha Iyer, with Amitabh Bachchan in the house.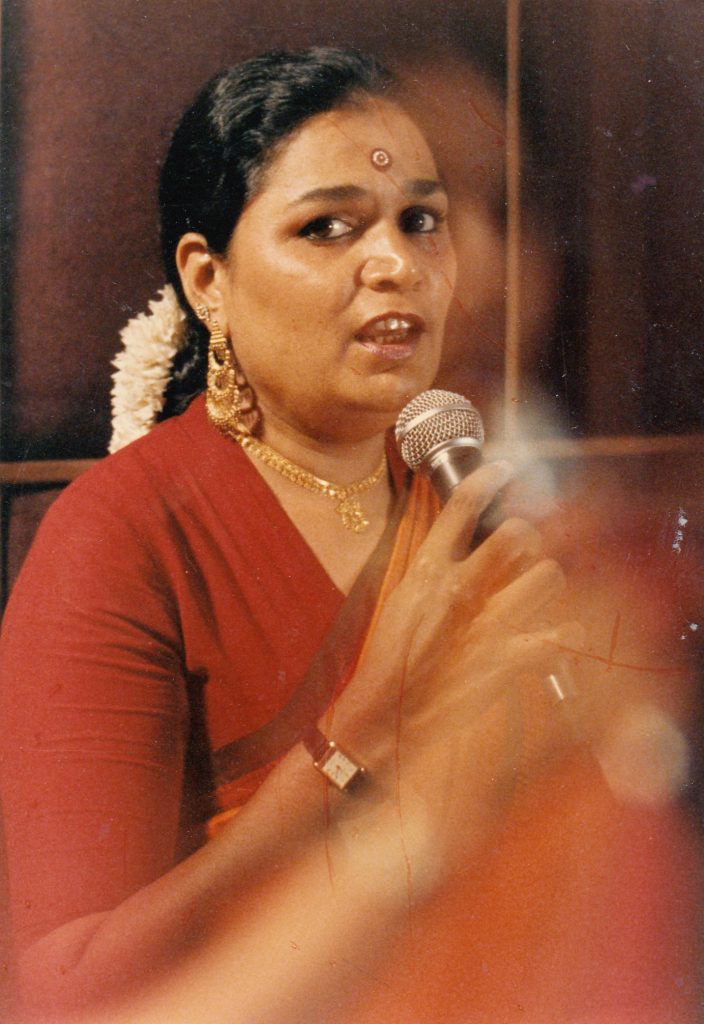 Uthup was to get a few good breaks in the 1980s, when music director Bappi Lahiri came on the scene with his exciting urban disco music. To quote her biography The Queen Of Indian Pop, "Usha's voice suited Bappi's compositions. All the songs sung by Usha for the films Pyara Dushman, Vardaat and Disco Dancer were super hits. The track 'Koi Yahan Nache Nache' from the film Disco Dancer; 'Hari Om Hari' from Pyara Dushman; 'Rambha Ho' from the film Armaan; and two songs of Vardaat, 'Main Hoon Tera, Naa Tu Hai Meri' and 'Tu Mujhe Jaan Se Bhi Pyara Hai' were all hits because of their happy colours and celebratory fervour. Two songs of Vardaat were duets sung by Usha and Bappi. It seemed like Bappi's thin voice was getting lost in Usha's heavier voice. So despite these songs being hits, Usha decided that she will never sing in a duet because it is difficult for the other voice to sustain with hers."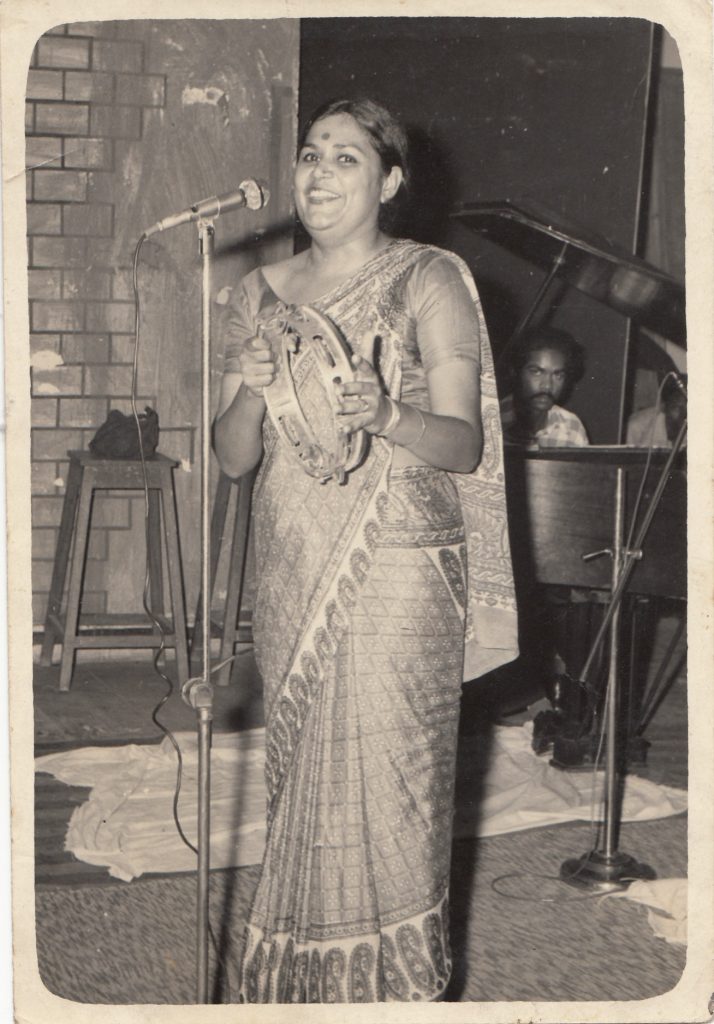 Uthup's other interests were in recording music and in singing for advertising jingles. She set up he own Studio Vibrations in Kolkata, and enjoyed that role immensely. On the jingles front, she sang for the Thums Up, Pepsodent, Nescafe and Vicks Ki Goli campaigns, among others. "I always preferred to call them songs and not jingles. They are an extremely creative form, where one as to tell an entire story and create a memorable tune within 30 or 60 seconds. In this field, it was great to work with Vanraj Bhatia, who had a very distinct approach."
Clearly, Uthup's versatility, combined with her single-minded focus, has contributed to her success. To quote from her biography, "Usha has always felt that the ultimate fulfilment lies in listening to one's own voice while singing. She believes that when you listen to your voice the petals of your soul slowly blossom." That line simply sums up the Usha Uthup persona.