When santoor maestro Pandit Shivkumar Sharma passed away on May 10, many tributes recalled his 1967 light classical album Call Of The Valley with flautist Pandit Hariprasad Chaurasia and guitar maestro Pandit Brij Bhushan Kabra. It was a rare instance when three experts had got together in a classical project.
Themed around a Kashmiri shepherd, Call Of The Valley was a mega-seller for Saregama HMV. However, of the three musicians, only Sharma and Chaurasia proceeded to do many live 'jugalbandi' concerts together, often accompanied on tabla by Ustad Zakir Hussain. Yet, the 1967 album is one of the prime examples of successful Indian trios.
Over the years, there have been many instances when three musicians have made successful teams. In some cases, they weren't even formally-named teams, but just artistes who had a perfect understanding and chemistry, resulting in music that was acclaimed by audiences. These could have been in classical music, film music, Indian pop or jazz.
Here, we pick some such trios. The list has been prepared in rough chronological order.
1 Naushad, Shakeel Badayuni and Mohammed Rafi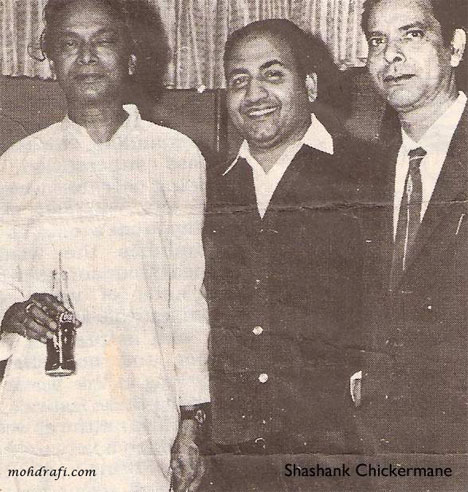 Courtesy – sunbyanyname blogspot
A lot has been written about the Naushad-Shakeel combination, and how they tossed ideas together. Their first hit with Rafi was 'Suhani Raat Dhal Chuki' from the 1949 film Dulari, but it was the raag Malkauns bhajan 'Man Tadapat' in Baiju Bawra (1952) that put the trio on a higher pedestal. Naushad later used Rafi's voice for a lot of songs filmed on Dilip Kumar, including classics like 'Insaaf Ka Mandir' (Amar, 1954), 'Mohabbat Ki Raahon Mein' (Uran Khatola, 1955), 'Madhuban Mein Radhika' (Kohinoor, 1960) and 'Koi Saagar Dil Ko Behlata Nahin' (Dil Diya Dard Liya, 1966). 
2 Shankar, Jaikishan and Mukesh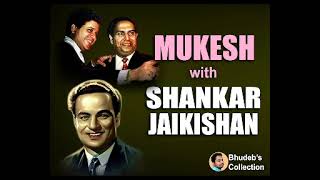 Of course, Shankar Raghuvanshi and Jaikishan Panchal always worked as a team, but combined with Mukesh Chand Mathur, they became a trio. Everyone knows the magic they created in films starring Raj Kapoor. These included 'Awara Hoon' (Awara, 1951), 'Mera Joota Hai Japani' (Shree 420, 1955), 'Sab Kuch Seekha' (Anari, 1959), the Jis Desh Mein Ganga Behti Hai title track in 1960, 'Dost Dost Na Raha' (Sangam, 1964), 'Sajan Re Jhooth Mat Bolo' (Teesri Kasam, 1966) and the Mera Naam Joker hits 'Jaane Kahaan' and 'Jeena Yahaan Marna Yahaan' in 1970. In films not associated with Raj Kapoor, Shankar-Jaikishan worked more with Rafi but had some big hits with Mukesh, like 'Yeh Mera Deewanapan Hai' (Yahudi, 1958) and the Raat Aur Din title track in 1967. In most cases, lyrics were by Shailendra or Hasrat Jaipuri.cv 
Sitar maestro Pandit Ravi Shankar and sarod great Ustad Ali Akbar Khan played a major role in popularising Indian music in the West from the mid-1950s onwards. In most concerts, they were joined by tabla genius Ustad Allarakha. Their most popular recording as a trio was In Concert 1972, dedicated to the legendary Baba Alauddin Khan. Held in New York, it featured raags Hem Bihag, Maanj Khamaj and Sindhi Bhairavi. There is a YouTube recording of raag Durga at their San Francisco concert in 1984. As a bonus, there is an audio recording of their 1982 concert at the Carnegie Hall, New York, where they were joined by Zakir Hussain on raag Mishra Piloo.
4 Lata Mangeshkar, Madan Mohan and Raja Mehdi Ali Khan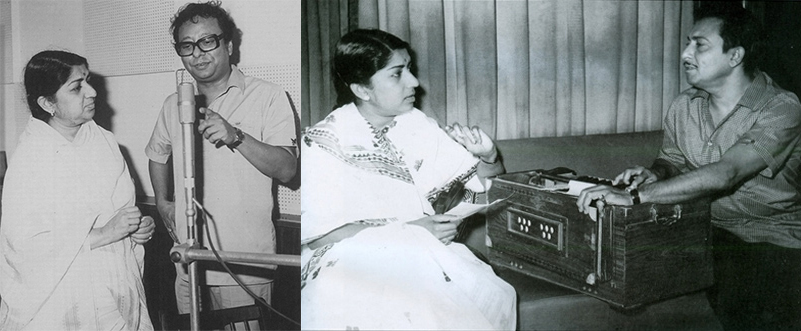 On her own, Lata could be included in numerous trio combinations of music director and lyricist, but one that stood out was her work with Madan Mohan and Raja Mehdi Ali Khan. The three tasted early success in the 1951 film Madhosh, but one of their biggest hits came in 1962 with 'Aap Ki Nazron Ne Samjha' in Anpadh. This was followed by 'Agar Mujhse Mohabbat Hai' (Aap Ki Parchaiyyan, 1964) and the superhit soundtrack of Woh Kaun Thi?, which had 'Lag Ja Gale', 'Jab Humne Dastaan Apni Sunayee' and 'Naina Barse Rimjhim Rimjhim'. In 1966, they worked on the Mera Saaya songs 'Tu Jahan Jahan Chalega' and 'Nainon Mein Badra Chaaye'. Sadly, Khan passed away at the age of 50 in 1966.
5 Shivkumar Sharma, Hariprasad Chaurasia and Brij Bhushan Kabra

Courtesy – Meditations
We've already mentioned Call Of The Valley in the opening paragraphs, but here, let's talk something more about the pathbreaking album. Sharma, Chaurasia and Kabra were around 29 or 30 when they recorded this album, which had Manikrao Popatkar on tabla. To explain a day life of a Kashmiri shepherd, they used raags Ahir Bhairav, Nat Bhairav, Piloo, Bhoop, Des and Pahadi. The bonus tracks featured raags Ghara, Mishra Kirwani and Bageshwari. The album was recommended to foreigners who wanted an introduction to Indian music. However, the three musicians got busy with their own solo classical careers, with Sharma and Chaurasia also contributing to film songs. They formed the Shiv-Hari music director duo with Silsila in 1981.
6 Laxmikant, Pyarelal and Anand Bakshi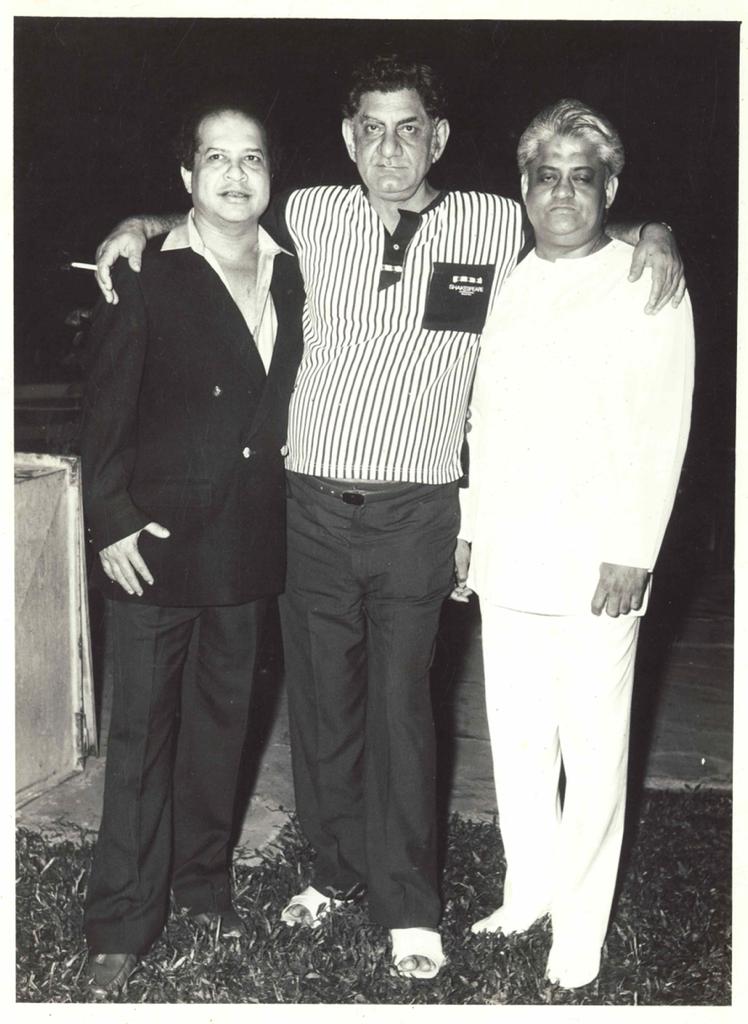 The duo of Laxmikant Kudalkar and Pyarelal Sharma first tasted success with Anand Bakshi on Kishore Kumar's 'Mere Mehboob Qayamat Hogi' from the 1964 movie Mr X in Bombay. They are said to have done 303 films together, a record among composer-lyricist combinations. Hit film soundtracks have included Aaye Din Bahar Ke, Milan, Bobby, Amar Akbar Anthony, Ek Duuje Ke Liye, Karz and Ram Lakhan. Of the four Filmfare awards Bakshi received, two were composed by Laxmikant-Pyarelal – 'Aadmi Musafir Hai' from Apnapan (1977) and 'Tere Mere Beech Mein' (Ek Duuje Ke Liye, 1981).
7 R.D. Burman, Gulzar and Asha Bhosle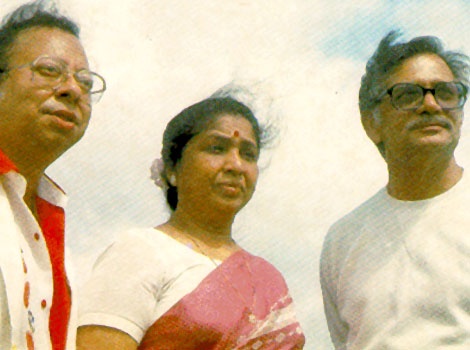 Though R.D. Burman and Gulzar combined on some great songs with Lata, they also had some memorable work with Asha Bhosle. In Parichay (1972), she sang 'Sa Re Ke Sa Re' with Kishore Kumar, and in Khushboo (1975), she had 'Bechara Dil Kya Kare' and 'Ghar Jayegi Tar Jayegi'. Other hits included 'Sun Sun Sun' and 'Piya Bawri' from Khubsoorat (1980), and 'Roz Roz Ankhon Tale' woth Amit Kumar in Jeeva (1986). Their most accomplished work together was Ijaazat (1987), which had 'Mera Kuch Saamaan', 'Katra Katra' and 'Khali Haath Shaam Aayi'. On the non-film side, there was the brilliant album Dil Padosi Hai in 1987.
8 Louiz Banks, Braz Gonzalves and Pam Crain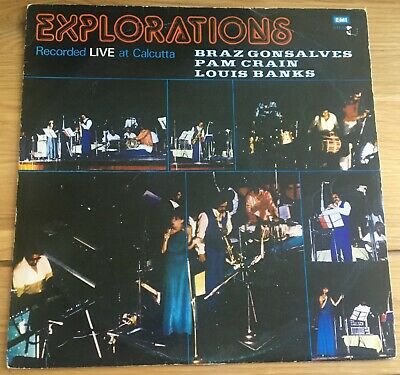 In 1971, keyboardist Louiz Banks formed the Louiz Banks Brotherhood in Kolkata, along with saxophonist Braz Gonsalves and singer Pam Crain. They were hugely popular at the Blue Fox nightspot on Park Street, doing a mix of standards and newly created numbers. This continued till Banks moved to Mumbai to play with R.D. Burman, but the three of them continued to play together along with other musicians whenever they got the chance. The trio has released the live album Explorations.
9 Shankar-Ehsaan-Loy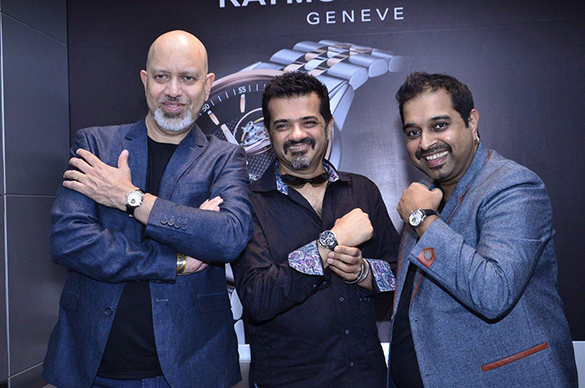 Hindi film music has seen the rise of many duos like Shankar-Jaikishen, Kalyanji-Anandji, Laxmikant-Pyarelal, Nadeem-Shravan and Jatin-Lalit. Shankar Mahadevan, Ehsaan Noorani and Loy Mendonsa formed their own trio to create film music, though they all specialised in different styles and had their own commitments. Some of their hits have been Dil Chahta Hai, Kal Ho Naa Ho, Lakshya, Bunty Aur Babli, Taare Zameen Par, Rock On and Raazi.
10 The Indipop trios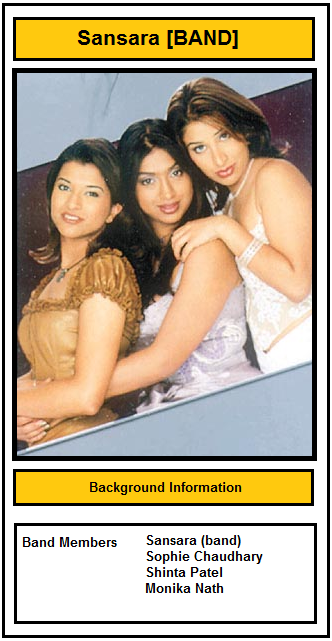 Courtesy: wickedwikipediablogspot
When Indipop became popular in the mid-1990s, some groups were formed with three members. Examples were the girl groups Models, Sansara and a one-off album by Anaida, Mehnaz and Tunisha. Not all such groups were consistently successful, but some had great songs. Silk Route, with vocalist Mohit Chauhan, had the hits 'Dooba Dooba' and 'Boondein'. Aryans had 'Ankhon Mein Tera Hi Chehra' and 'Dekha Hai Teri Ankhon Ko' and Agosh had 'Paisa'. Pakistan's popular Sufi-rock band Junoon mainly comprised vocalist Ali Azmat, guitarist Salman Ahmed and bassist Brian O'Connell. Likewise, Fuzon's album Saagar had vocalist Shafqat Amanat Ali, guitarist Shallum Xavier and keyboardist Imran Momina. Shafqat was later replaced by Rameez Mukhtar.
Those were some examples when three musicians got together, and produced some wonderful music. Well, if two's company, three can be a better combination.